Features
How Marvel Phase 5 Just Saved the MCU
Marvel Studios silenced the naysayers at Comic-Con with a stunning array of goodies for its next two phases, but will it be enough to battle superhero fatigue?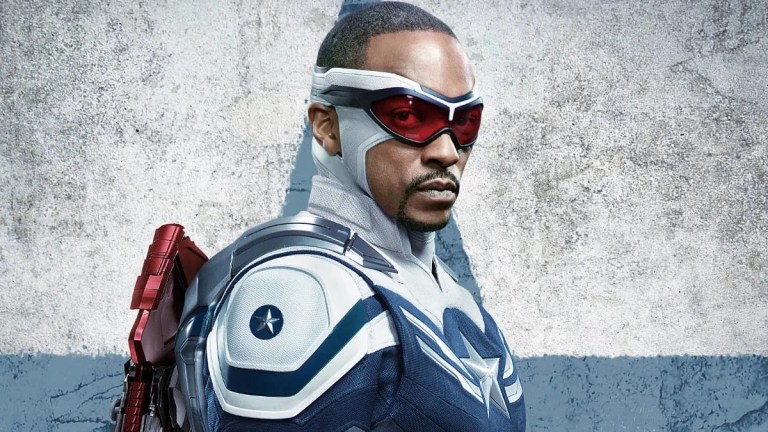 Marvel Studios did it again.
Three years after unveiling its now nearly-completed Phase Four lineup at the last pre-COVID San Diego Comic-Con, the Disney-owned company returned to Hall H at the first in-person SDCC since 2019 to not just roll out the slate for Phase Five, but to also give frenzied fans a tantalizing glimpse of Phase Six – with all of it now coming out under the name "The Multiverse Saga."
In doing so, Marvel not only won Comic-Con as it has done nearly every year that Kevin Feige and friends have taken the Hall H stage, but it almost obliterated whatever attention just about every other major property that showed up at the con received – including the beleaguered DC universe at Warner Bros. More on that in a minute.
More importantly, Marvel reasserted itself as the dominant pop culture movie/TV franchise of our time, following a somewhat wobbly two years in which several Phase Four titles were met with confusion, indifference, and – most troublesome of all from Disney's perspective – less than stellar box office.
Now, of course, 6,000 screaming fans getting their first look at their favorite franchise's next three years of movies and streaming series doesn't necessarily translate into the kinds of billion-dollar behemoths that we saw during the first 10 years of Marvel's reign. But the studio nevertheless did nearly everything it could today to restore the confidence of its fans – with more yet to come.
Marvel vs. DC
DC in the past has certainly brought a spectacular presentation to Hall H – traditionally getting the fans riled up on Saturday morning – complete with 180-degree screens, massive slate announcements and the like. But this was not the day for that.
Aside from The Rock's knockout entrance, the DC panel was a modest affair, consisting of a new Black Adam trailer and the unveiling of the first trailer for Shazam! Fury of the Gods. Here's some news: both were really good! This writer even enjoyed the new Black Adam trailer a lot more than the first.
But that was it. Nothing about any other films. Not even Aquaman and the Lost Kingdom or The Flash, both of which are imminent (at least for now) in early 2023. Not a peep about Wonder Woman 3, Batgirl or The Batman 2. And certainly not a goddamn appearance from Henry Cavill to announce his return as Superman, a bullshit rumor that was given traction by a professional industry site (cough, Deadline, cough) that should have known better and led to a social media feeding frenzy.
Here's the thing, though: I'm gonna cut DC some slack. Not only are the first 2023 releases in its pipeline plagued – through no fault of the studio – with problematic stars (Ezra Miller for The Flash, Amber Heard for Aquaman 2), but the entire Warner Bros. conglomerate has just come under new ownership which is still in the process of going over everything the company is doing.
Disney has taken its knocks over the past few years, some COVID-related and some not, but there is a level of stability there and certainly consistency in terms of the running of Marvel. So they are in a good position to flood the zone with tons of content. Warner/DC is going through what one might call a "rebuilding" phase right now, and even though DC has been there before, this one is more significant than usual. So let's leave them be for now. There will be plenty of time to pick them apart later.
Goodbye Phase Four
Marvel revealed in Hall H that Black Panther: Wakanda Forever will mark the end of Phase Four, and if the movie is even half as good as the stunning, heartbreaking trailer that Feige unveiled to close out the Marvel presentation, it will go a long way toward healing some of the rifts that have opened up over the past two years.
From WandaVision (the first Marvel series to premiere on Disney+) to Black Widow (the first movie released after the initial onslaught of COVID) to the Hawkeye series to Thor: Love and Thunder, Phase Four has been curiously inconsistent, despite the steady leadership we mentioned just two paragraphs earlier.
Some of the movies have met with less-than-stellar reviews and box office, although in the case of the latter the still-lingering effects of the pandemic might have been a factor. But there's no denying that films like Black Widow and especially Eternals were dismissed fairly quickly and, in the case of the latter, met with outright disappointment. While we don't have access to streaming numbers, anecdotal reports suggest that Hawkeye, Moon Knight, and the highly-hyped (and I will say, highly overrated) Ms. Marvel were some of the least-watched Marvel shows on Disney+.
There have been bright spots, like the outsized success (both creatively and financially) of Spider-Man: No Way Home, the sturdy response to the introduction of Shang-Chi, and the welcome lunacy of the Loki series. But Doctor Strange in the Multiverse of Madness had more critics than usual – despite its massive box office take – while the jury is still out on the very divisive Thor: Love and Thunder.
Wakanda Forever should take Phase Four out on a high note. But more importantly, the unveiling of Phase Five and a portion of Phase Six revealed that the apparent aimlessness of Phase Four – perhaps the biggest criticism leveled against the MCU in the past two years – may have been by design.
A More Complex Universe
If Phase Four and now Phase Five tell us anything, it's this: the MCU has grown in many new directions and as a result of the events of the Infinity Saga, there is a power vacuum at its center.
As pointed out above, we don't even know who is in the Avengers right now, or if there even is an Avengers. Several of its founding members are dead or gone; others are offworld or have gone to ground. Sure, they saved the universe, but in the aftermath, everyone has scattered to different places and different times, or ceased to exist altogether.
That lack of superheroes capable of teaming up to put out fires both global and cosmic has been evident during Phase Four, and will no doubt become clearer with Wakanda Forever. The trailer hints at an all-out war between Wakanda and the undersea kingdom of Atlantis – will no one be around to intervene if things get really ugly?
Beyond that, Phase Five will see the end of the current iteration of the Guardians of the Galaxy and the introduction of powerful cosmic beings like Kang the Conqueror and Adam Warlock, while back on Earth, a stealth takeover by rogue Skrulls (Secret Invasion) combined with jockeying for geopolitical power and superhuman defenses (Captain America: New World Order and Thunderbolts) will leave the Avengers' home base in a very precarious position indeed.
It will all lead to something massive in Phase Six, which we know will involve the Fantastic Four and the unveiling of some kind of new Avengers team – possibly a mix of the veterans (Hulk, Thor, Hawkeye) and the new kids (Kate Bishop, Cassie Lang, Riri Williams, Isaiah Bradley and more) – with Kang as the main villain and the stakes spanning all of reality and time.
More To Come
What Marvel did on Saturday in Hall H was what the company has been successful at doing all along: pivoting and remaining flexible in response to both the fans' needs and creative opportunities.
Fans have clamored to know what the general shape of the next MCU saga will be – so Kevin Feige gave it to them. But he didn't give too much – just enough to give us a sense of where this is all leading without detailing every path that the MCU will take to get there.
We pretty much knew who the original Avengers would be right from the start of the MCU. We don't know who will be on the team going forward – nor exactly what their ultimate battle will look like, although the last two titles Feige revealed, Avengers: The Kang Dynasty and Avengers: Secret Wars, give us a pretty good idea.
Marvel doled out just enough information in Hall H to restore fans' faith and get them excited for the next three years, but still kept enough back to retain one of the most fun aspects of following the MCU – the sense of mystery and surprise that is one of the engines of this gigantic ongoing serial.
And we still don't know where Deadpool 3 fits into this, what the next Spider-Man outing is going to look like, where Thor or Doctor Strange will land next, and most significantly, how the X-Men will make their entrance, although no doubt all of those are somewhere on the legendary big board that allegedly hangs on the wall in Feige's office. Maybe some of those will be aired at the D23 Expo in September.
The production and creative quality of everything, of course, will also dictate how the MCU fares over the next few years of its existence. Some of the Disney+ content has come across as thin and cheap-looking, for example. But Marvel came to Comic-Con and did it again – sending the fans home happy and throwing down a gauntlet which no other franchise has been able to pick up.