Sponsored
The Best Music Collectibles and Gifts to Celebrate SXSW 2023
Music lovers rejoice! We've rounded up the geekiest collectibles available on eBay for the hardcore music fan.
This article is presented to you by: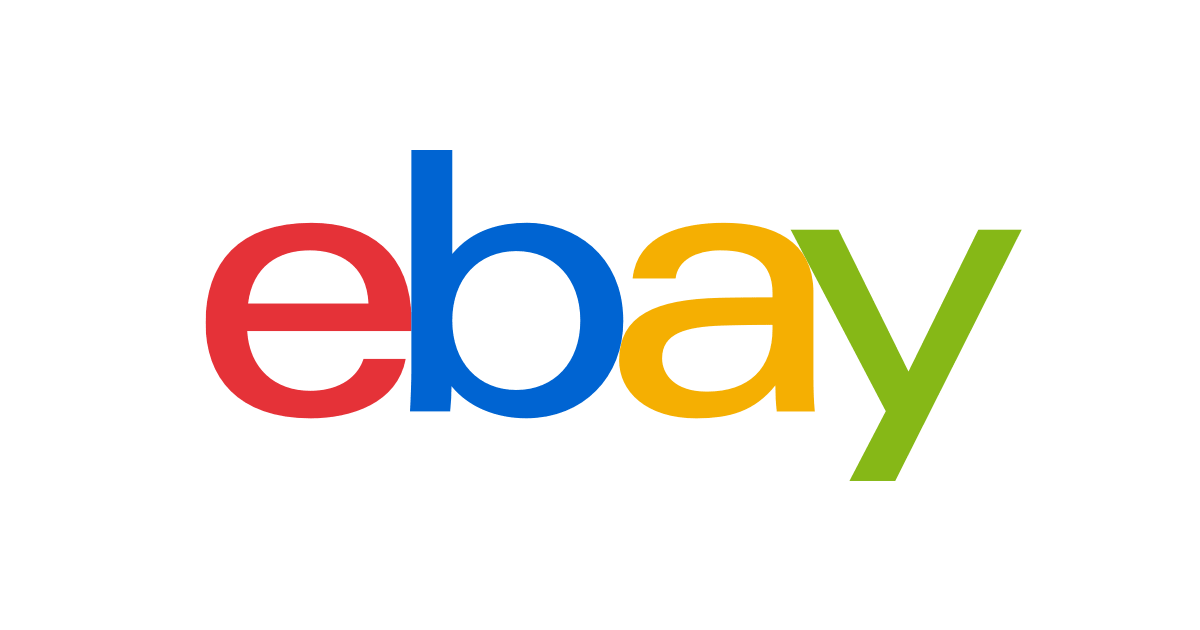 Music is so much more than the soundtrack of our collective experiences; it serves so many crucial and often underappreciated roles in our lives. It can act as a balm when we are at our lowest, giving us hope through melody and lyrics written by strangers who somehow captured in amber exactly what we were feeling—a gentle reminder that we are not alone, that someone cares. Conversely, music can get us pumped up before a big event—be it a night out or a championship game. At its best, music makes us (if only temporarily) put aside our differences to enjoy a song or a performer who has the truly magical ability to unite.
It's no wonder, then, that so many of us are obsessed with music and choose to surround ourselves with it 24/7. And not just in terms of buying digital music or physical media such as LPs or CDs, but with collectibles that serve a totemistic purpose as reminders of how music has helped shape who we are as a society. With that in mind, here is an overview of the most incredible music collectibles available on eBay… with a Den of Geek twist.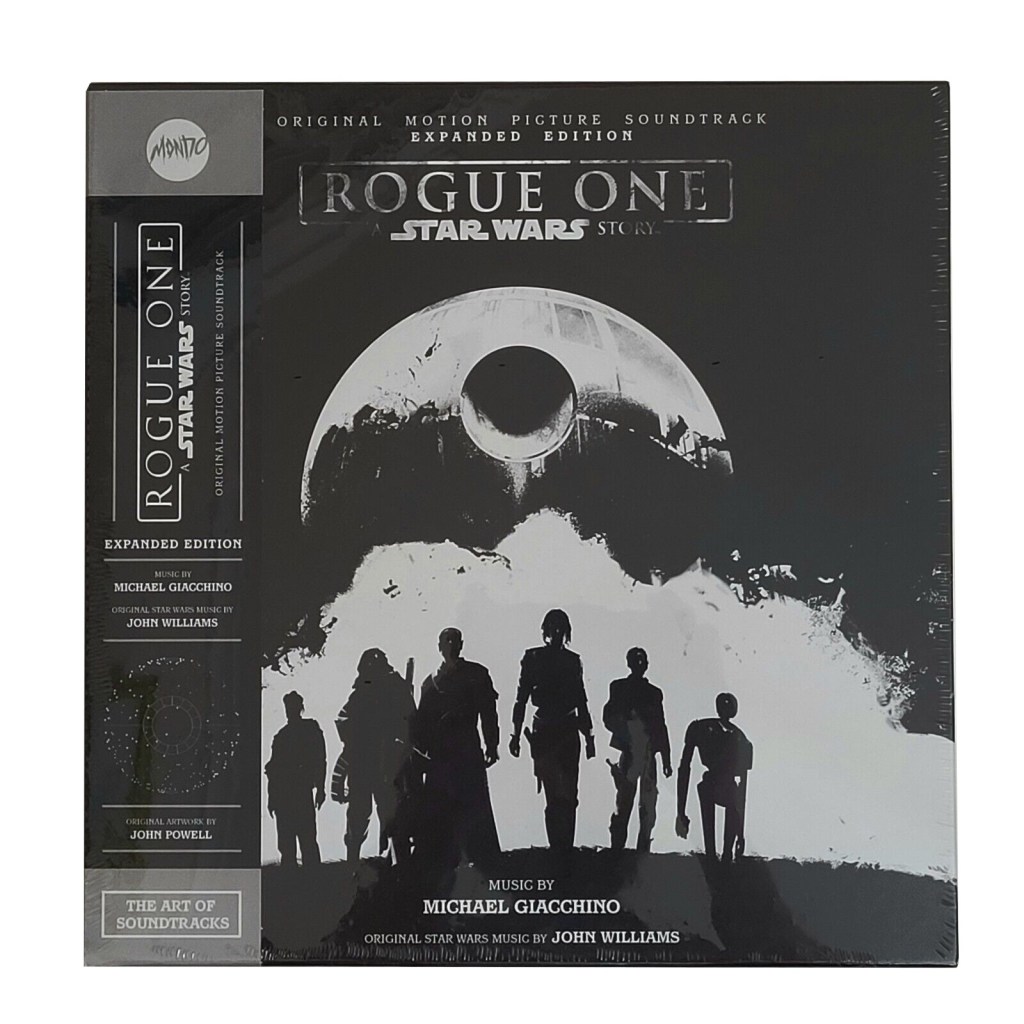 Rogue One: A Star Wars Story (Expanded Edition)
($75-$200)
In the aftermath of Andor's fantastic first season, we've found ourselves devouring anything and everything Rogue One-related. This is certainly the case with Mondo's lavish 4LP set of music that Michael Giacchino crafted for the film, much of it gathered here for the first time on 180-gram black vinyl.
Buy the Rogue One Expanded Edition LP Set Here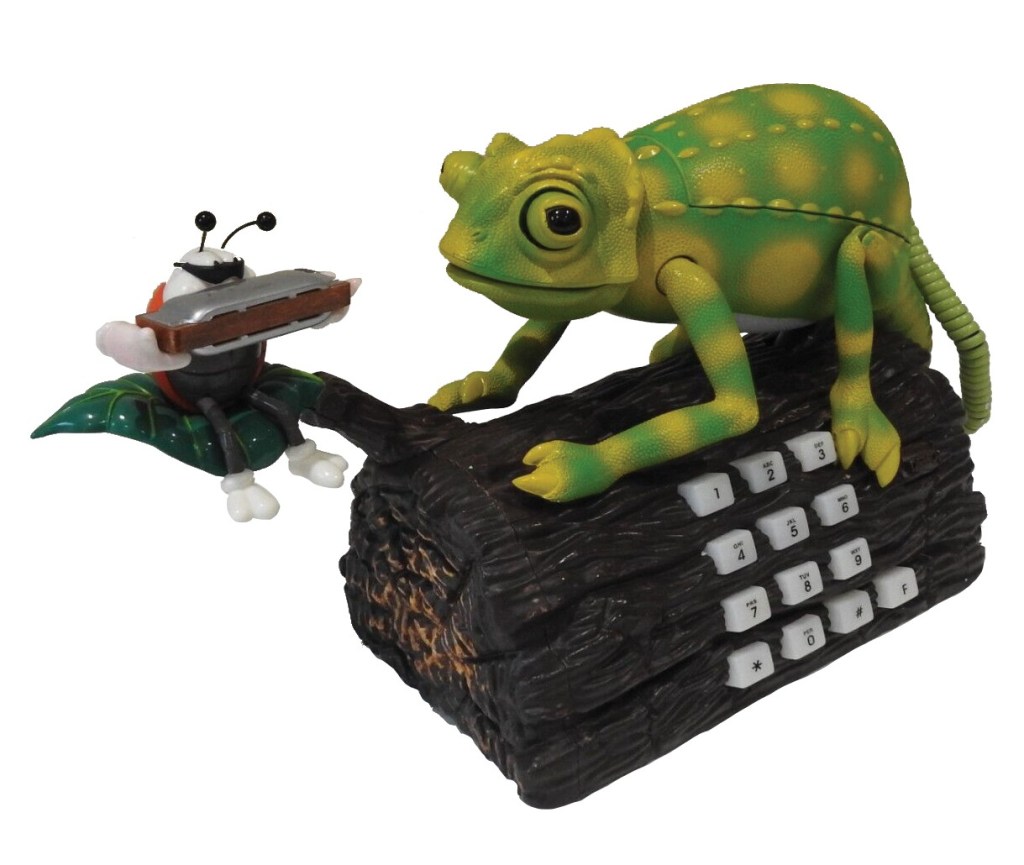 Karma Chameleon Telephone
($40-$80)
Culture Club's "Karma Chameleon" remains one of the defining songs of the 1980s. Weirdly enough, it was such a sensation that it spawned a truly bizarre piece of spin-off merchandise, a telephone that plays the song when a call comes through. That would be wondrous in and of itself, but the Karma Chameleon telephone struts the extra mile into Crazytown by featuring a lizard whose stomach lights up (red, gold, and green—the colors mentioned in the tune, natch) and, for reasons best left unexamined, a ladybug who plays the earworm's harmonica solo. This truly bonkers piece of merch was sanctioned by Boy George, who appears in the phone's jaw-dropping ad. (Watch it on YouTube, trust me.) Loving would be easy if your colors were like my dreams, and with this phone, they are. Astonishing.
Buy Karma Chameleon Telephone Here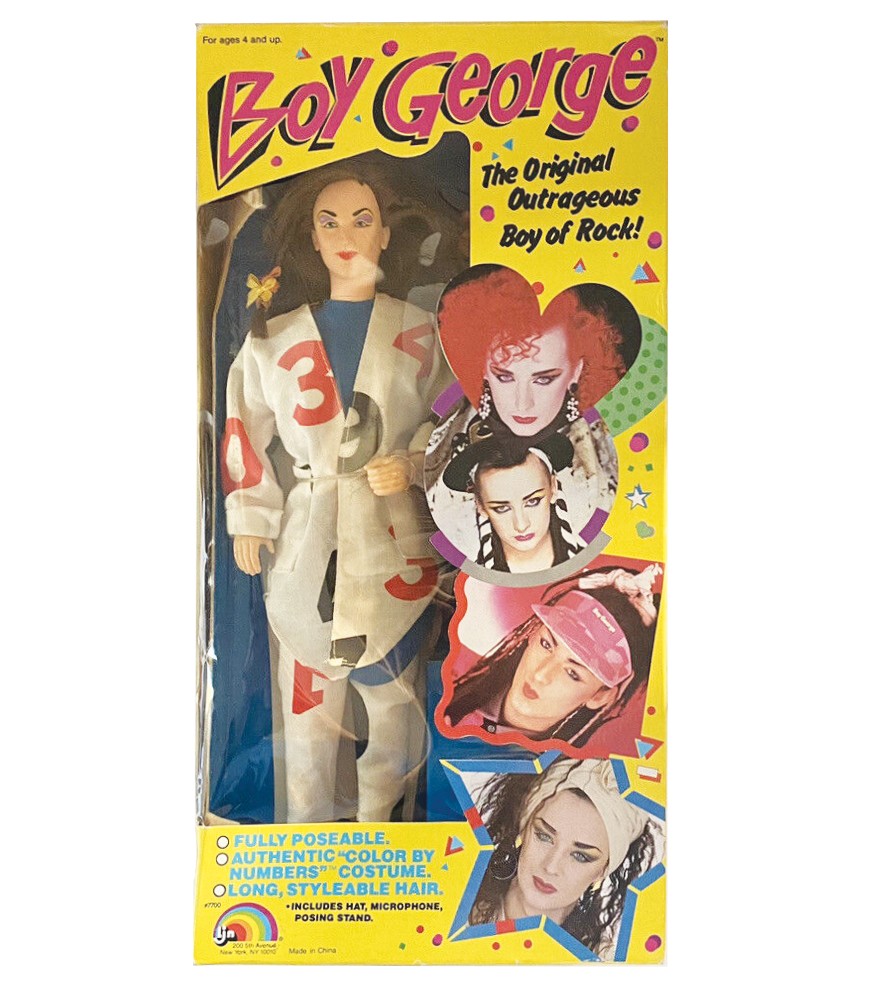 Boy George Doll
($30-$150)
At this point, we feel obligated to tell you that in 1984, LJN Toys released a Boy George doll. (We swear this list will feature non-Culture Club products). It was a modest seller but nowhere near as popular as LJN's other rock doll…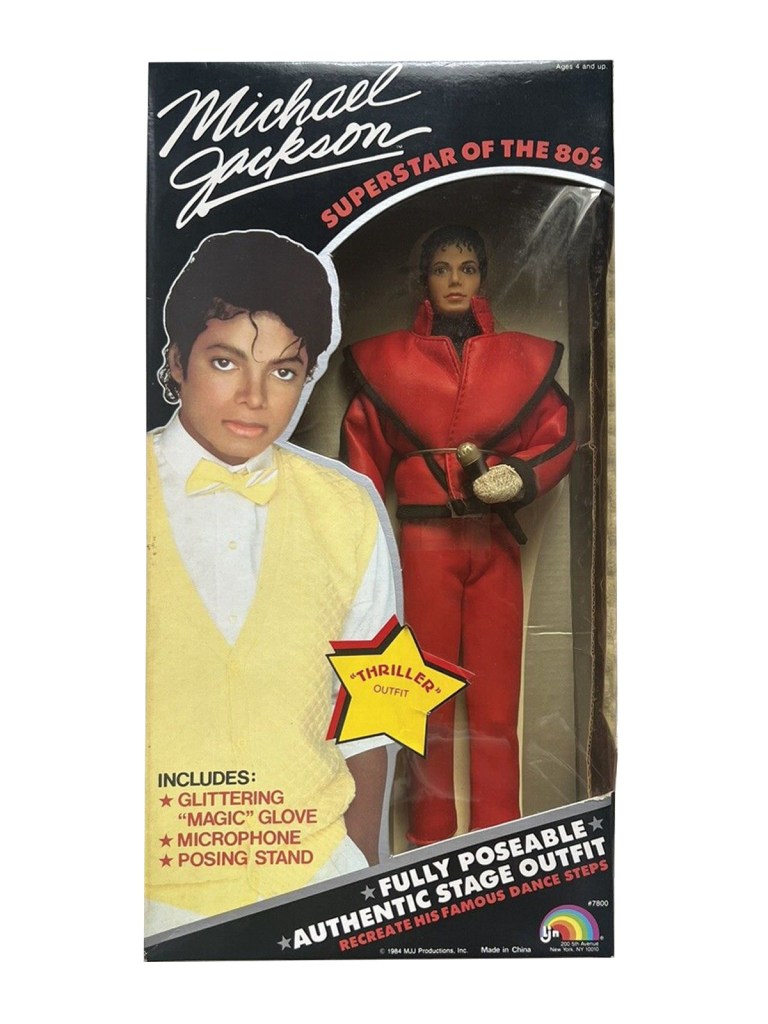 Michael Jackson Doll
($150-$300)
Slightly understating things, the packaging for LJN's Michael Jackson doll calls him a "superstar of the 1980s." At the time of its release in the early 1980s, no one could have predicted the tragedy of Jackson's future, so this product serves as a physical representation of a more innocent time. LJN had such a hit with this toy that they offered other outfits for it. As you may have guessed though, it's his "Thriller" ensemble that remains both the most available and desirable on the secondary market.
Buy the Michael Jackson Doll Here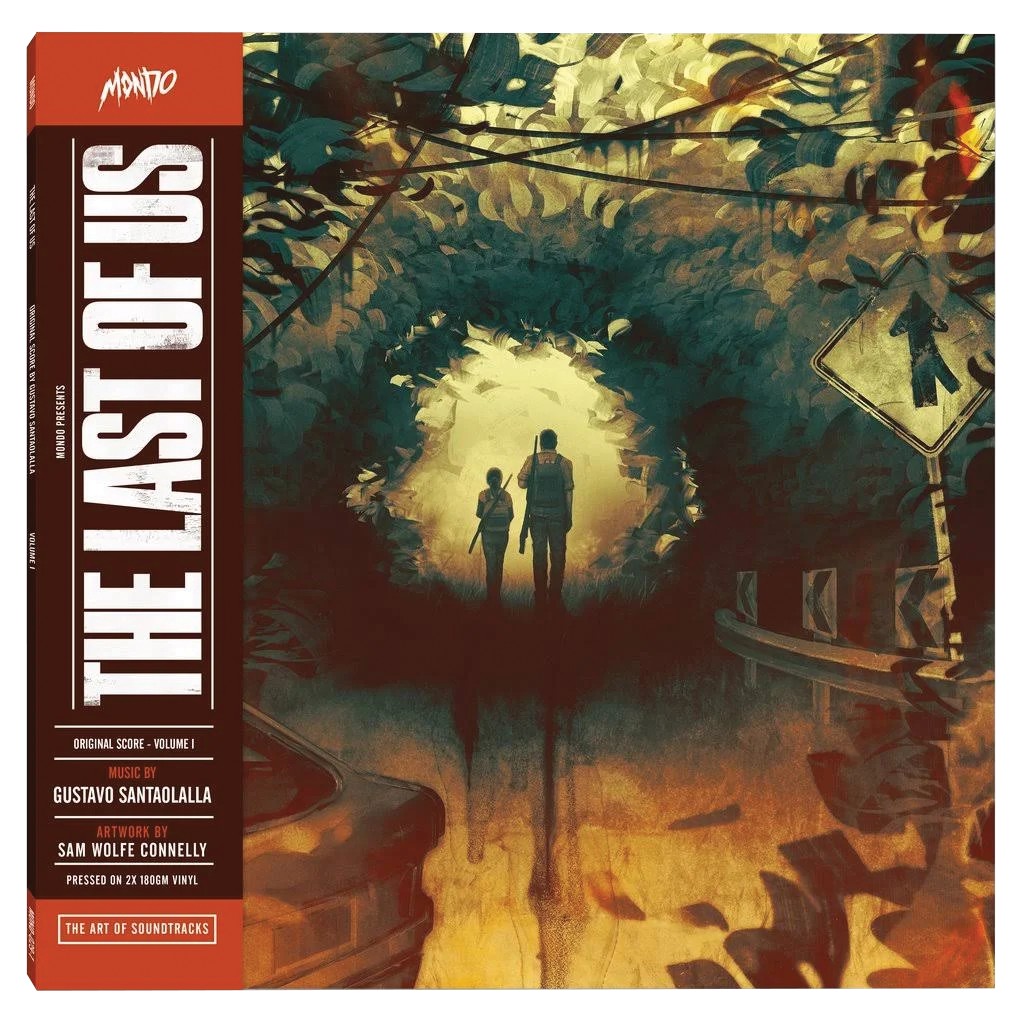 The Last of Us: Original Score Vols. 1 & 2
($150-$350)
Thanks to the current HBO series starring Pedro Pascal, everything related to The Last of Us is exploding in interest and value. Case in point, Mondo's stunningly beautiful packaging of Gustavo Santaolalla's score for the game. Featuring art from fan-favorite Sam Wolfe Connelly, this four-record set captures all of the unsettling soundscapes from the game. A word to the wise, grab this while you can, as Mondo releases tend to skyrocket in price.
Buy The Last of Us Original Score Here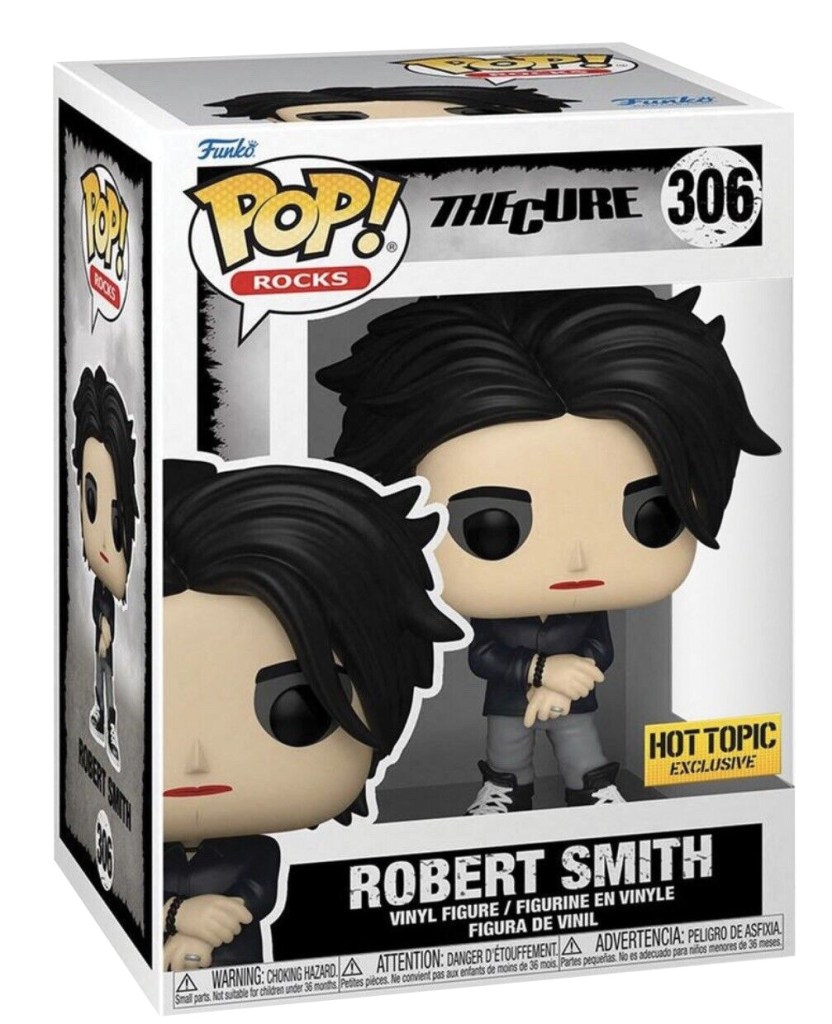 Robert Smith Funko POP!
($30-$50)
Originally a Hot Topic exclusive, this hard-to-find Funko POP! of The Cure frontman Robert Smith is styled after his Boys Don't Cry-era look, making this a must-have item for once and future goths everywhere.
Buy the Robert Smith Funko POP! Here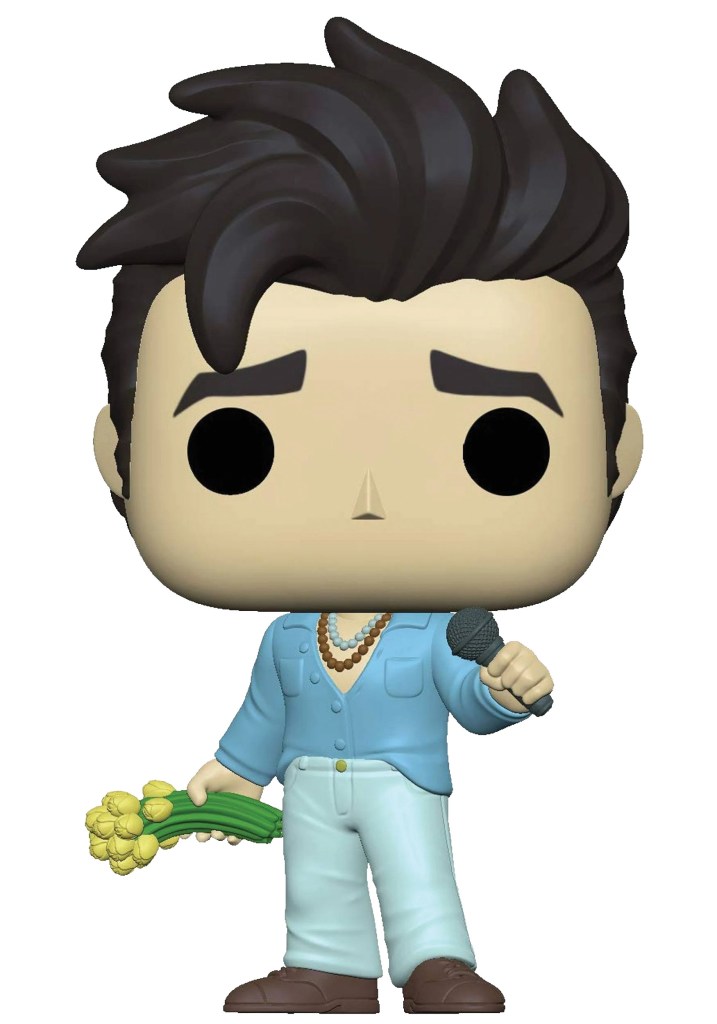 Morrissey Funko POP!
($20-$35)
If you were more into The Smiths than The Cure, you'll be pleased to know that Funko offers a POP! of Morrissey, inspired by his gladiola-waving period of the 1980s (i.e., before the band broke up and he became an embarrassment/object of derision due to his increasingly bad politics).
The Notorious B.I.G. ReAction Figure
($30-$50)
Super 7's fantastic line of music ReAction Figures pays tribute to the peerless Notorious B.I.G. with this release that comes on a card with imagery from his legendary "Ready to Die" LP.
Buy Notorious BIG ReAction Figure Here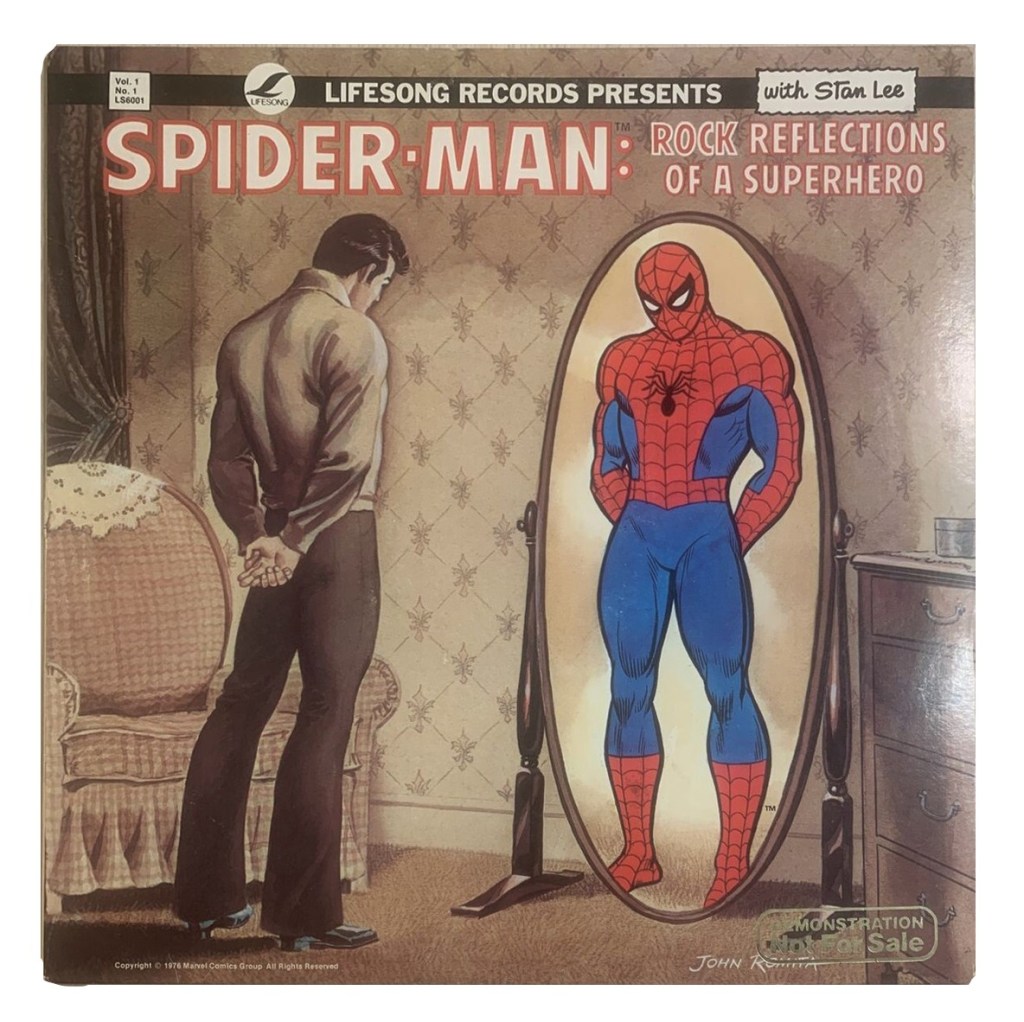 Spider-Man: Rock Reflections of a Superhero
($40-$300)
Originally released in 1975 by the small label Lifesong Records, this LP is best described as what would happen if The Who's Tommy donned the Infinity Gauntlet. Narrator Stan Lee (in typical bombastic fashion) masterminds this concept album about Spidey's life that features incredibly catchy jams like "Peter Stays and Spider-Man Goes" and "Doctor Octopus: Part II" in which Doc Ock savagely insults the members of the Marvel Universe. Throw in cover art from John Romita, and you've got a Spidey album that is a must-hear…and proof that it's what Spider-Man: Turn Off the Dark should have been. It was issued on LP and CD, both of which are long out of print, but with some perseverance, you can grab one at a reasonable price.
Buy Spider-Man: Rock Reflections of a Superhero Here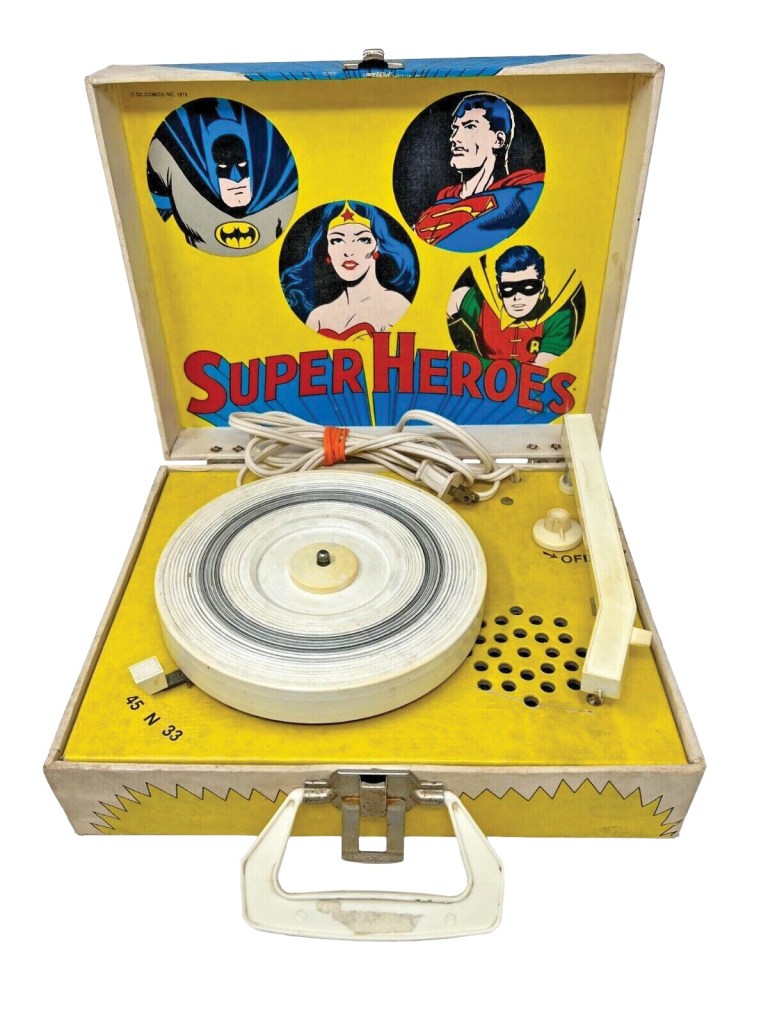 DC Comics Record Player
($40-$200)
Themed record players are a whole collectibles Pandora's Box in their own right, so in the interest of brevity, we will just include one on this list—this 1970s model based on DC Comics. Showcasing illustrations of Batman, Wonder Woman, Superman, and Robin, this would be a great player to listen to those old Power Records on.
Buy the DC Comics Record Player Here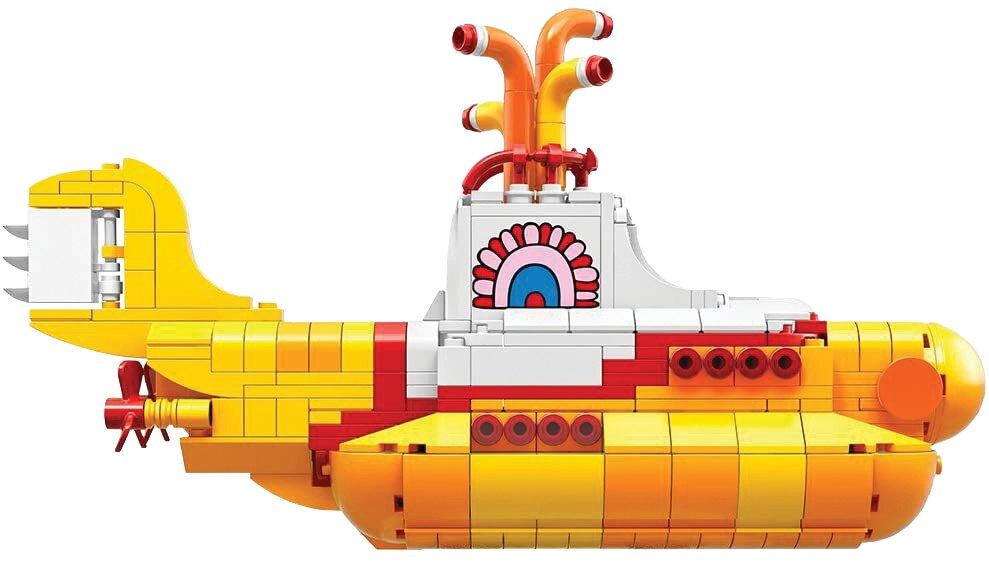 The Beatles Yellow Submarine Lego Set
($150-$500)
Lego Ideas has offered a ton of truly inspired sets over the years, but perhaps none capture the whimsy of their source material better than this kit based on The Beatles' Yellow Submarine film. Originally released in 2016, this set is certain to bring together Beatlemaniacs of all ages while illustrating that "All You Need Is Love" (and some Legos) to have a great life.
Buy The Beatles Yellow Submarine Lego Set Here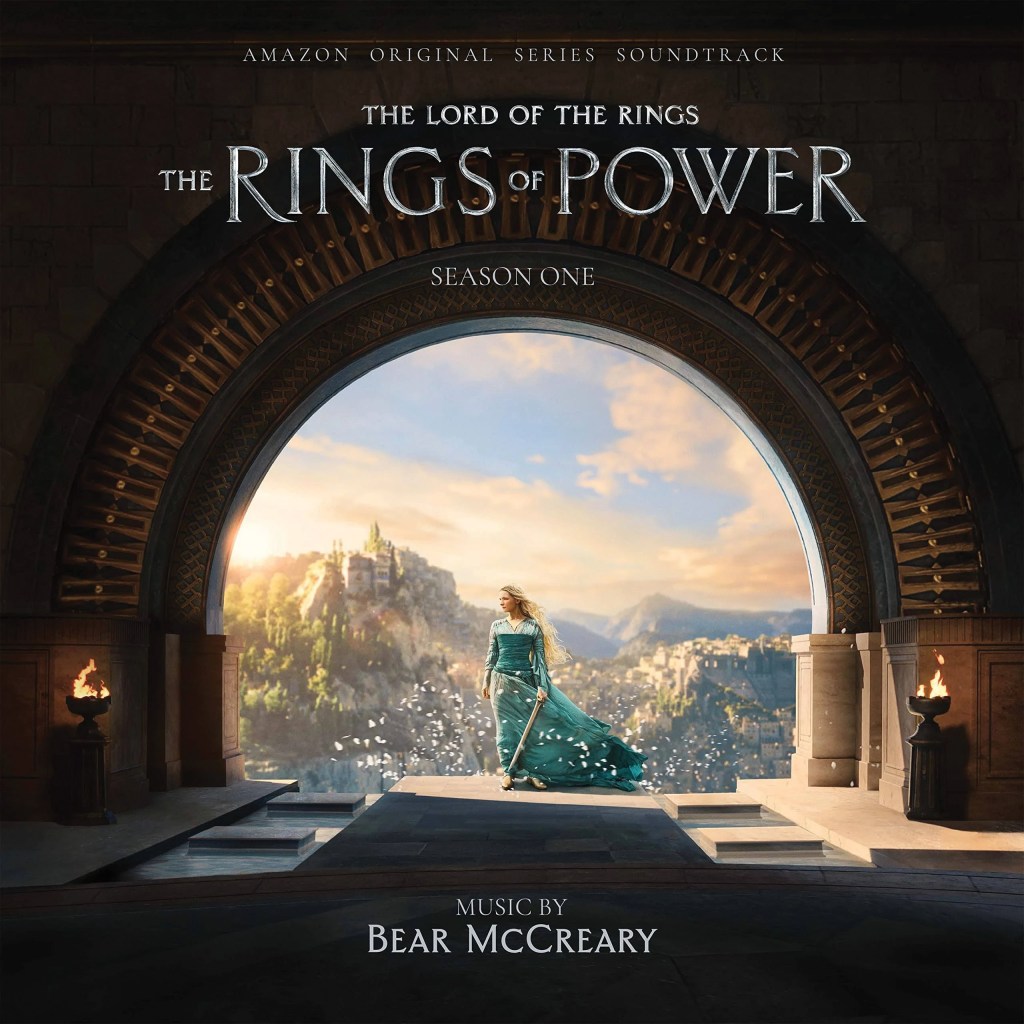 The Lord of the Rings: The Rings of Power: Season One LP
($40-$50)
Presented on two beautiful gold-colored LPs, this collection of Bear McCreary's music for the first season of Amazon's The Lord of the Rings: The Rings of Power soundtrack transports you smack into the adventure and intrigue of Middle Earth. This is another Mondo release, and as such more than lives up to the sound and packaging standards that the company is known for.
Buy The Lord of the Rings: The Rings of Power Season One LP Here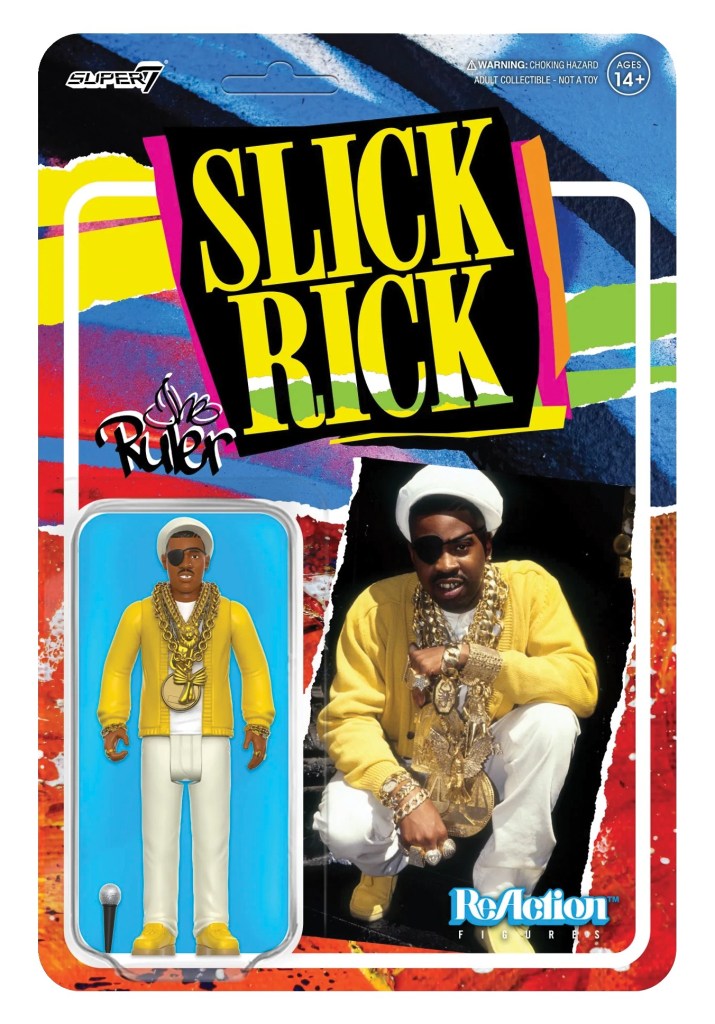 Slick Rick ReAction Figure
($25-$30)
Super7 continues to prove themselves as toy iconoclasts by shining a spotlight on hip-hop groundbreaker Slick Rick, seen here in his posable ReAction Figure form.
Buy the Slick Rick ReAction Figure Here
Freddie Mercury Funko POP!
($25-$30)
Let's close out this list with a true showstopper: The late, great Freddie Mercury. Seen here in his on-stage action pose, the Queen frontman-turned-collectible is the ultimate music conversation piece!