News
Pedro Pascal Addresses Last of Us and Mandalorian Similarities
Yes, Pedro Pascal is aware that The Last of Us is another story where he plays a loner taking care of a young person, just like The Mandalorian. And he's fine with it.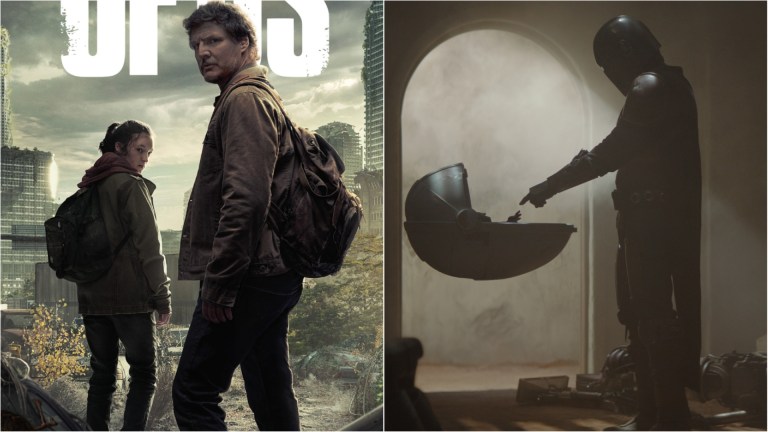 After a very long wait, Pedro Pascal is finally returning to TV screens this year. In an upcoming fan-favorite sci-fi series, Pascal's character must protect a child as they embark on a perilous journey with danger around every corner. No, we don't mean the third season of Star Wars spin-off The Mandalorian. Rather, Pascal will be teaming with Bella Ramsey for the video game adaptation The Last of Us, which hits HBO later this month.
While there's been quite a bit of excitement over the new drama series based on the 2013 PlayStation game from developer Naughty Dog, some have expressed reservations over the clear similarities between Pascal's role in both properties. But Pascal is not one of them. For him, Din Djarin and grieving father Joel are not the same person.
"It definitely came to mind," he told The Hollywood Reporter. "I noticed there are so many things I've seen that visually or thematically reference The Last of Us." But he's quick to note that the trope of an older protector watching over their child ward on a long quest neither began with The Last of Us nor ends with The Mandalorian. In addition to 2017's Logan, Pascal mentions Lone Wolf and Cub and even the 1973 Peter Bogdanovich film Paper Moon. "As far as Mandalorian and The Last of Us existing in close proximity, for me, it's the best double-dipping I could possibly imagine."
The Last of Us producer Craig Mazin concurs, admitting, "And you can do the math like: Mandalorian = Joel; Baby Yoda = [Ellie]." However, he's quick to point out the differences. "But then you realize, actually, no. It's not the same. The Mandalorian is interacting with a mute, adorable creature — and I love that show. But interacting with a teenager is complicated. Also, the fact they have him covered in a helmet is a huge factor."
Ramsey has also played characters similar to her Last of Us heroine Ellie. She first broke through playing Lady Lyanna Mormont on Game of Thrones, and more recently starred in Lena Dunham's Catherine Called Birdy. In both roles, Ramsay portrayed young women forced to make decisions far beyond their age, much like Ellie. That experience helped Ramsey bring the character to life for The Last of Us creator Neil Druckmann. "Bella felt so real," Druckmann recalled of Ramsey's audition. "It was like Ellie realized in live action. It didn't feel like watching an actor."
Despite the creators' enthusiasm, some fans have complained that Ramsey does not sufficiently resemble Ellie in the video game. "It was my first experience, really, with a lot of negative reactions," Ramsey said, but was ultimately undeterred from taking the role. "Ellie felt like a character I already had in me," she explained. "Like the skins that you wear in a video game? She was one of my skins already."
Fans will get the chance to see how Pascal and Ramsey find new shades of their characters when The Last of Us comes to HBO on Jan. 15.