Features
The Best Post-apocalyptic Books for The Last of Us Fans
If you like The Last of Us TV series and video games, you'll love these post-apocalyptic novels that bring more of the Joel and Ellie vibes.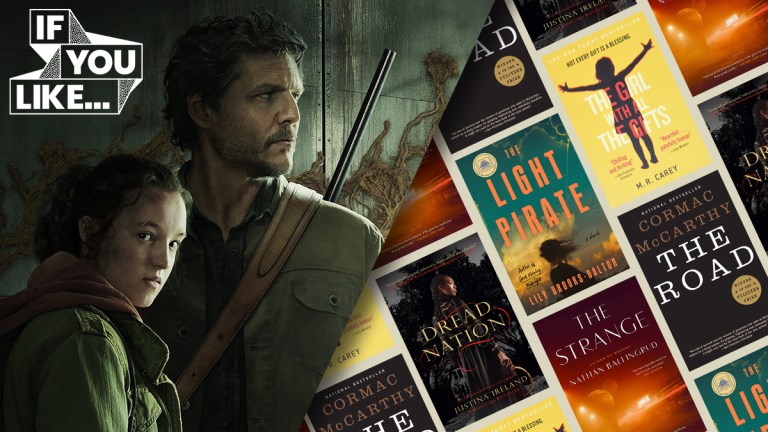 Unfortunately, HBO is as good at making fans wait as they are at video game adaptations. As is prestige TV tradition, it'll be quite some time before we see the second season of The Last of Us. While fans can always replay the first game or wade into major spoiler territory with The Last of Us Part II, you could also opt for some lo-fi post-apocalyptic stories.
Get ready to gasp, cry, and stay up all night reading six brilliant page-turners that are perfect follow-ups to The Last of Us. The end of the world features in a huge amount of novels, but we've sifted through bloater-sized mountains of books to find some of the most similar in theme, tone, and sometimes plot.
The Strange by Nathan Ballingrud
True Grit meets Ray Bradbury's The Martian Chronicles in this page-turning space Western from the Shirley Jackson Award-winning author of North American Lake Monsters (adapted for television as Hulu's Monsterland limited series.)
Fourteen-year-old Anabelle Crisp lives on a frontier settlement on Mars in an alternate 1931, where some Americans exited Earth when the Civil War broke out. It's a tough life, not unlike a FEDRA quarantine zone, and when miners rob her father's diner, Anabelle does what the lazy, corrupt lawmen will not and takes justice into her young hands, recruiting a drunken starship pilot without a ship, the red planet's toughest woman, and a dishwashing droid as her only help. Anabelle would totally enlist Ellie on her quest for revenge, as both teens have short tempers, sharp tongues, and a strong sense of right and wrong.
The Strange of the title, an unearthly ore that causes madness with prolonged exposure, provides a chilling mystery as Ballingrud creates rich and fully realized characters from familiar Western tropes. It's an unusual vision of Mars, a dark fantasy more Edgar Rice Burroughs than Andy Weir, brimming with threat and desolation. But Anabelle is definitely a badass you don't want to cross, especially when you see what she does to those that did.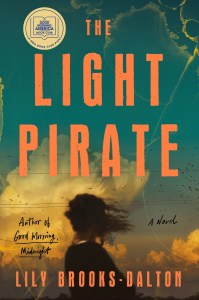 The Light Pirate by Lily Brooks-Dalton
Did Bill and Frank leave you wanting more tear-jerking queer romance in the post-apocalypse? Did watching Ellie's tough-as-nails mom fight for her child's life until the bitter end make you ugly-cry? Brooks-Dalton, author of novel Good Morning, Midnight which George Clooney adapted into The Mighnight Sky, paints a near future more plausible than Cordyceps because it is terrifyingly familiar. Named after the hurricane that raged on the day she was born, Wanda has grown up during the last days of Florida and is hiding a secret talent.
Storms continue to batter the peninsula and by the time Wanda's a young adult, the U.S. government has officially abandoned the state to the water and the wildlife. But a few rugged people remain, including a resourceful teacher and someone unexpected from Wanda's past. Though Wanda continues to endure more heartbreaking losses, there are moments brimming with hope and beauty, too. Pairs really well with listening to Gustavo Santaolalla's haunting game scores, too.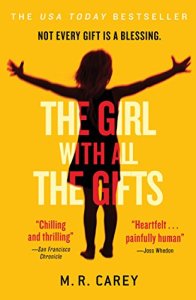 The Girl With All the Gifts by M.R. Carey
Mike Carey, known for writing Vertigo's Hellblazer and Marvel's X-Men: Legacy, is also the bestselling author of a novel that has been getting compared to The Last of Us since its 2014 publication. There's humanity's "Breakdown" after a Cordyceps-like pandemic turns millions into infected "hungries," the cruel scavengers, cold government facilities, and an unusual young girl and her protector on a search for a cure.
While the plot sounds almost suspiciously identical, Carey's novel can definitely stand on its own merits. As the ethical dilemmas pile up, kinda like dead Fireflies, young and infected Melanie makes us question what is human, who will inherit the planet if not the strong infected who are replacing the weak, like the tentacles of Cordyceps reaching towards their next hosts? If Joel's actions in the season finale are still haunting you with questions, this new zombie classic is for you.
The Last of Us: American Dreams by Faith Erin Hicks & Neil Druckmann
Maybe a bit of a cheat, but this prequel graphic novel from franchise creator and show co-runner Neil Druckmann is essential reading for The Last of Us completionists. It follows Ellie and her best friend and first love, Riley. Before their fateful night at the abandoned mall, Ellie and Riley had a secret adventure sneaking out of their boarding school in the Boston quarantine zone. When Riley and Ellie help some Fireflies get out of a fight, a wedge begins to grow between the young teens that won't fully heal until the events of the Left Behind DLC.
Eisner Award-winning cartoonist Faith Erin Hicks (The Adventures of Superhero Girl, Buffy: The High School Year) is also a co-writer, giving Ellie and Riley the perfect mix of toughness and vulnerability that made gamers, and now TV audiences, love this particular pairing.
Dread Nation by Justina Ireland
Jane was born two days before the dead began to walk the battlefields of Gettysburg, Pennsylvania—derailing the War Between the States and changing the nation forever. This alternate history YA novel imagines an 1870s America where the Civil War was ended by an outbreak of the hungry undead, but Black bodies are still put on the line to save rich white lives. Jane, now a queer Black teen in a combat training school in Baltimore, is being prepared to become just such a servant/bodyguard, called an Attendant — the best kind of position she and other Black young people can hope for.
Caught up in a conspiracy beyond her understanding, Jane must make new, uncomfortable alliances and save who she can save – and as in so many post-apocalypse stories, the undead monsters are the least of Jane's worries on her desperate fight for survival. There's also a sequel novel, Deathless Divide, that's well worth checking out, too.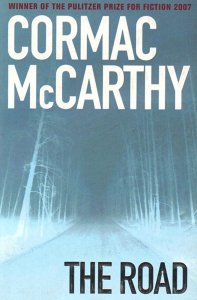 The Road by Cormac McCarthy
Any Last of Us list must include the novel (and film) that was a major source of inspiration for Naughty Dog's 2013 game. An unnamed man and his young son travel across a devastated America, "carrying the fire" of human resilience, hope, and the brutal force of love above all. The man is the proto-Joel Miller, protecting his unnamed boy from all manner of raiders, cannibals, and worse on their journey.
If you thought Ellie's time with David, the youth pastor from Hell, was disturbing, imagine an entire novel with that vibe from the mind that gave American literature blood-soaked epics such as Blood Meridian and No Country for Old Men. The Road is a modern classic that has left its biblically grim tone all over television, including The Walking Dead, a revival of Lone Wolf and Cub-style films like Logan, and Red Dead Redemption, another postmodern genre video game bestseller.
Some further reading: If you want more mushrooms and spores with your novels, you can't go wrong with Annihilation by Jeff VanderMeer, Mexican Gothic by Silvia Moreno-Garcia, and What Moves the Dead by T. Kingfisher. For more human-centric survival stories, Station Eleven by Emily St. Mandel is definitely full of The Last of Us vibes (and has its own HBO Max series), the balls-to-the-walls depravity of Gretchen Felker-Martin's Manhunt, and the vicious, hypnotic prose of Alden Bell's way underrated The Reapers Are The Angels. In graphic novels, be sure to check out Brian K. Vaughan's Y: The Last Man and Jeff Lemire's Sweet Tooth, both adapted for television, to varying degrees of commercial success.