News
It Could Be A Long Time Before The Last of Us Season 2 Releases
With production not predicted to begin until later this year, fans of HBO's The Last of Us may have to wait a while to see Joel and Ellie's story continue in season 2.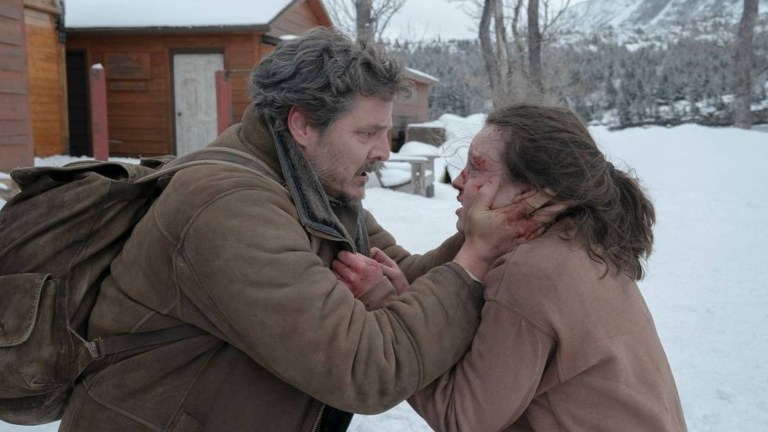 This article contains spoilers for HBO's The Last of Us.
The season 1 finale of HBO's The Last of Us may have been climactic, but things didn't necessarily end on a massive cliffhanger. After finding the Fireflies in Salt Lake City and discovering that Ellie (Bella Ramsey) would have to die for them to make a cure for Cordyceps, Joel takes matters into his own hands and forcefully stops the surgery that would have removed the Cordyceps from her brain. Leaving behind the bodies of Fireflies who would dare stand in his way, Joel takes Ellie and sets off for his brother's settlement in Jackson, Wyoming.
When Ellie wakes up, she asks Joel what happened, and he lies saying the hospital was attacked and that the Fireflies had been able to conduct enough tests on other immune people that they had stopped looking for a cure. Once they reach Jackson, it's clear that Ellie is having doubts and makes him swear that what he told her was the truth. Joel lies again and swears that it's true, leaving Ellie, who still doesn't seem to believe Joel, to decide how to move forward. She simply says "okay" and the two presumably continue on to Jackson together.
While this ending wraps up Joel and Ellie's story well and doesn't appear to leave too many loose ends, fans of the video game series that the show is based on know that Joel's actions will have some nasty consequences. But whether you're familiar with the plot of the second game that the series is planning to adapt or you're a newcomer who has no idea how much emotional damage awaits them, fans are eager to see where the HBO series will take Joel and Ellie in season 2.
Unfortunately, the wait for the second season will likely be a long one. In an interview with The Jonathan Ross Show (via Independent) on March 18, Bella Ramsey shared that it will probably be a while before the second season airs saying "I think we'll probably shoot at the end of this year, beginning of next. So it'll probably be the end of 2024, early 2025."
But a long break between seasons isn't out of the ordinary for HBO series. Season 1 of The Last of Us started filming in July 2021 and took around 200 days total to film. Even though the first season of House of the Dragon aired its finale in October 2022, it will likely be 2024 before we see the return of that series as well.
Even though it will be a long, long time before we get to see where Joel and Ellie's story goes from here, it will be worth the wait to see how showrunners Craig Mazin and Neil Druckmann adapt the complicated and emotional story of The Last of Us Part II. The controversial game has plenty of material for the series to expand upon, and the showrunners have already given some hints as to what viewers can expect in the second season.
Though this wait will be brutal for many of us, the next two years will probably be the most challenging for those hoping to avoid major game spoilers before watching season 2. While I highly recommend playing the game or at least watching a playthrough on YouTube before the internet spoils major emotional moments for you (and because the game is that good), we wish you the best of luck in staying spoiler-free while waiting for season 2 of The Last of Us.