Features
Why You Can't Watch HBO Max Via Roku Or Amazon
The super-sized HBO streaming service is missing from the two biggest platforms available.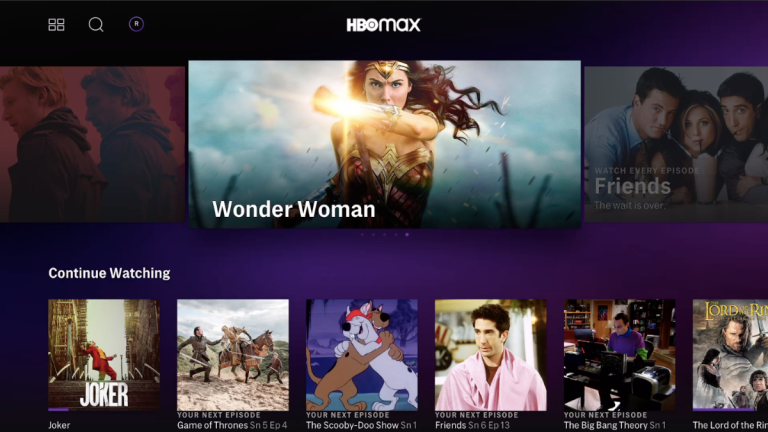 Longtime HBO subscribers were almost certainly delighted to hear earlier this year that their current HBO subscriptions would entitle them to a free upgrade to HBO Max.
After all, the highly anticipated and long awaited on-demand streaming service was set to encompass not just the already rich offerings available on HBO itself (including its untouchable library of original series like The Sopranos, Game of Thrones and Veep, just to name three), but content from the many brands under the Warner Media corporate umbrella, including DC Entertainment, the TNT and TBS networks, the legendary Turner Classic Movies (TCM) library, Cartoon Network, CNN and many more.
HBO, for most of the past decade, has been available in three different formats: the flagship cable channel (HBO), a streaming add-on for cable subscribers (HBO Go) and a standalone streaming app for users of Roku devices and other cord cutters (HBO Now). Parent company Warner Media (owned by AT&T) announced that HBO Max would be offered free to existing HBO cable subscribers and HBO Now customers billed directly via HBO. The HBO Now app would automatically transform into HBO Max, with all content available immediately upon launch.
As the countdown to the HBO Max launch headed toward its late May arrival, the company announced that deals were in the works for HBO Now customers who got billed through a third party — like, say, Apple TV — to also get upgraded automatically to HBO Max. Distribution deals with other platforms, ranging from Charter Spectrum to Xbox to Verizon, also fell into place.
"We feel really good about the distribution dynamic, the availability of the product," AT&T CEO John Stankey said during a Wall Street conference two weeks before launch, according to Deadline. "Those that are HBO subscribers immediately move into Max. It's going to be a really strong first day."
So in theory, an HBO Now subscriber woke up on the morning of May 27 to find the HBO Now app on their Roku menu replaced by a shiny new HBO Max app…except that, according to reports from entertainment and media trade outlets like Variety and Deadline, HBO Max was not yet going to be available to customers with Roku and Amazon Prime Video subscriptions.
While both services would continue to carry plain old HBO and HBO Now, HBO Max was going to be unavailable through either service for the foreseeable future (at press time, it's not available on Dish Network either, but neither is HBO itself, due a whole different dispute between Dish and Warner that goes back to 2018, which we won't get into here).
So why is HBO Max not available to HBO subscribers on what are, by all accounts, the two biggest streaming platforms in North America? Roku and Amazon reportedly represent some 70 percent of the streaming market, according to the Wall Street Journal, with each claiming to have more than 40 million subscribers and adding more all the time. That is one hell of a lot of viewers to leave unhappy.
Although the three entities involved have been largely quiet or evasive on the reasons for HBO Max's absence from the two platforms, the answer reportedly comes down to two things: money, of course, and what a non-marketing professional like me would describe as brand placement.
According to a recent report from Variety, Roku and Amazon both take a standard cut of the subscription fees from services they host on their platforms — around 20% for Roku and somewhere between 15% and 45% for Amazon. On top of that, however, both companies want more from HBO Max, including a cut of ad sales, some marketing support and "free content" (whatever that may be) to place on their ad-supported Roku and IMDB channels, respectively.
But the biggest sticking point besides the money is the placement of the service on both platforms. Roku wants to offer HBO Max through its Roku Channel as well as the HBO Max standalone app, while Amazon wants to provide HBO Max content through its Prime Video Channels, as it has done with HBO content before (which is why you can watch Game of Thrones on Amazon's Channels without going through an HBO app now).
With both Roku and Amazon both growing exponentially, the two companies are flexing their muscles in terms of what they can demand from new services, with HBO Max being an obvious target due to its parent company's own deep pockets. But Warner Media is pushing back: the company is determined to have subscribers access HBO Max through its own app instead of secondary channels, and as of now is refusing to bend on that point. It wants its own control of the user data that comes through its app.
As one industry executive told Variety, "They (Amazon and Roku) want to aggregate all this content into a central experience. But Netflix is never going to do that. Hulu is never going to do that. HBO did that early on, and now Amazon and Roku have a real problem because if HBO is not in their channels that model falls apart."
Warner Media issued a statement in which the company said it is seeking the same access for HBO Max through Amazon and Roku that outlets like Netflix, Hulu and Disney+ receive — meaning that the company sees its new service on the same level as those behemoths due to its existing subscriber base and the prestige of the vast HBO and Warner Media libraries.
Meanwhile, the newest player on the streaming field, NBCUniversal's free, ad-supported Peacock, is not available on Amazon or Roku either — reportedly due to the same basic issues. But Peacock launched less than two weeks ago and is still relatively new enough to cut a deal; the HBO Max/Roku/Amazon impasse is now nearly two months old and shows no sign of movement.
For now, it seems as if the streaming platforms have the upper hand: as an HBO subscriber already, I am jonesing to get at that TCM catalog (especially since we're all sitting home a lot more these days). But I also have three Roku devices streaming in my house. I have no desire to reroute all my subscriptions and favorite apps, not to mention purchase an entirely new device, just to get one service. And I can still watch regular HBO Now in the meantime.
Roku and Amazon are probably counting on subscribers in my situation to do pretty much the same, and the amount of viewers they'll lose over HBO Max's absence likely pales in comparison to all the eyeballs that HBO Max is not filling with content through both platforms.
In the end, however, there is ultimately only one loser in any of these battles between corporate media monoliths: the consumer. Streaming was supposed to unlock a literal ocean of content new and old for viewers tired of the constricted cable TV model; this is no time to start building dams around it. We'll eventually just swim somewhere else.