News
How to Watch HBO Max on Apple TV, Hulu, Chromecast and more
HBO Max contains thousands of hours of WarnerMedia content. Here is a guide on how to access it via services like Apple, Google, Hulu, cable, and more. (No Roku or Amazon yet sadly.)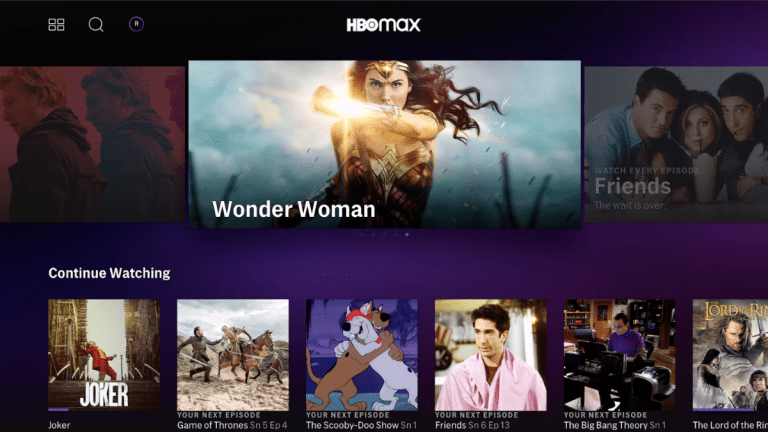 HBO Max might just have broken the record for biggest streaming service at time of launch. Thanks to Warner Bros. extensive film library and WarnerMedia's deep collection of TV brands, HBO Max is arriving with thousands of titles and tens of thousands of hours of content.
For such an enormous undertaking, HBO Max was bound to run into some complications at launch. And those complications have turned out to be the confusion in how to actually access the darn thing. WarnerMedia has cut deals with many other streaming device providers and cable services to offer easy access to their product. But negotiations remain ongoing with other, pretty big providers as well. Here is a breakdown of how you can access and watch HBO Max.
First, some good news! For existing HBO Now subscribers, the process of getting HBO Max should be quite easy. All one needs to do is log on to their HBO Now account and…boom, you've got it! Yes, Warner has issued a software update to HBO Now to update it to the newest streaming service. Users may have to agree to new product legalese and open HBO Now on all their connected devices to gain access but the process should be pretty simple. If you run into any issues, you can reach out to the HBO Max Help Center here. For those who do not have an existing HBO Now account, sign up information can be accessed at this link.
For individuals who have HBO (and its streaming offshoot HBO Go) through their cable subscription, HBO Max can be accessed as an app through several existing cable providers. These include: AT&T, Charter/Spectrum, YouTube TV, Apple, Hulu, Optimum, Suddenlink, Verizon, Cox, WOW!, Atlantic Broadband, RCN, Grande Communications & Wave, MCTV, and others. On the day of HBO Max's release, WarnerMedia also came to an agreement with Comcast to offer the service to Xfinity subscribers.
Once you have an HBO Max subscription in hand, what kind of devices can you access it on? Here is where things get a little wonky. Perhaps the biggest issue with HBO Max currently is that it is not available on two of the most popular streaming devices. Neither Roku or Amazon Fire currently have a downloadable HBO Max app. Amazon Fire seems unlikely to get one anytime in the near future as Warner has been negotiating with Amazon for months to no avail. The news is a bit sunnier for Roku users as rumor has it that Warner was engaged in talks with Roku right up until the release time of HBO Max. Roku has since released a statement, saying they expect to have the service eventually.
"Unfortunately we haven't reached agreement yet with HBO Max. While not on our platform today, we look forward to helping HBO Max in the future successfully scale their streaming business."
Though Roku in particular is a big loss as the current biggest streaming provider in the industry, HBO Max will be available through numerous other services. The full list includes:
All current Apple devices such as iPhones, iPads, MacBooks, Apple TV 4K, and Apple TV HD. Consumers with older Apple TV models will only be able to use the device via Air Play on another Apple device.
The Google Play store for Android devices including most phones, tablets, and Chromebooks. Chromecast supports HBO Max as well.
The Sony PlayStation store has an HBO Max app available for PlayStation 4.
The Microsoft Store has an HBO Max app for use on Xbox One consoles.
Some Samsung smart TV models produced between 2016 and 2020 will be able to download HBO Max.
That's how to access HBO Max for now. If you have doubts as to whether you have it or not, just log onto your nearest streaming service and if you see 236 episodes of Friends, you're all set.