News
Link Tank: How Back Catalog Content Became a Battleground for Streaming Services
Back catalog content and streaming services, Autumn de Wilde's Emma, the Oscars in 2021, and more in today's Link Tank!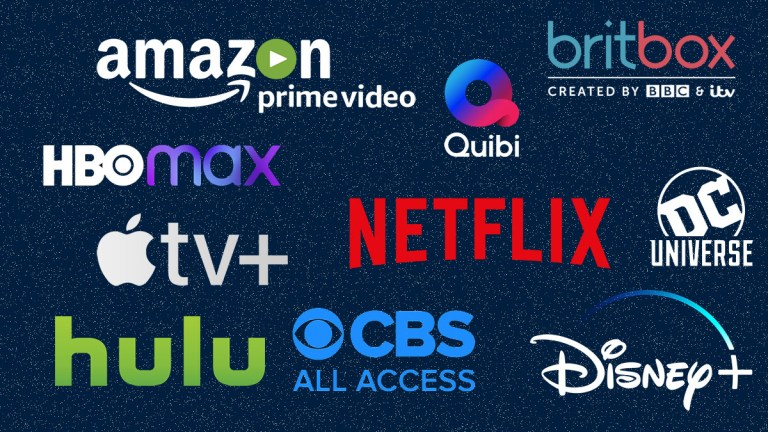 With so many streaming services on the market, the giants of the industry are battling for back catalog content.
"When HBO Max launches next week, its most exciting asset won't be the hours of original, top-quality programming it has promised, but an animated children's movie from 1988. For the first time ever in the United States, My Neighbor Totoro — as well as the rest of the 21-film Studio Ghibli archive — will be available for streaming."
Autumn de Wilde's Emma is one of the best modern Jane Austen adaptations. Take a look at how he intentionally told this story through color.
"Autumn de Wilde's film adaptation of Emma was a delight, and every time I rewatch it, I am compelled by how beautifully it drops us into Jane Austen's world. Upon rewatching some other adaptations, I just kept being reminded of the lush colors that de Wilde uses, which is why I am so excited to be sharing this clip from Emma showing some of the behind-the-scenes work that went into the look of the film."
Where did Drogon go in Game of Thrones Season 4? The answer may be in the upcoming A Song of Ice and Fire book, The Winds of Winter.
"Ahead of Game of Thrones Season 8, it seemed possible Daenerys Targaryen might welcome a few new fire-breathing dragon babies to her scaly brood. Speculation escalated when the Season 8 opening sequence included an astrolabe adorned with a large dragon surrounded by three smaller ones, which seemed to suggest more of the massive creatures would show up before the series finale."
With the movie industry in disarray due to the coronavirus, we may very well be looking at a different kind of Oscar night in 2021.
"There are no new movies. OK, that's an exaggeration. But there are far fewer new movies than there would be if the coronavirus pandemic hadn't ripped through the world. Major releases have essentially been put on hold, leaving streaming services and VOD to pick up the slack. Right now, we should be heading into a packed summer movie season, but instead we're left wondering whether anyone will even want to go to a theater to see a new Christopher Nolan thriller."
This Microsoft patent may mean that we're getting cooling docks for our Surface laptops in the future.
"As Windows Central reports, a patent was published at the United States Patent and Trademark Office on May 12 entitled, "Thermal Dock for a Mobile Computing Device." Microsoft originally filed the patent back on July 17, 2019. It details a dock consisting of a heat sink and fans designed to draw heat away from whatever device is sitting on top of it."
Some Planet of the Apes movies are better than others. Here's a ranking of all of them from worst to best.
"The ongoing pandemic has taught us a lot about how selfish and greedy humans can really be. One might even start to wonder…maybe it's time to give another species their shot? With a new Planet of the Apes movie in the works, we decided to rank all the entries in the iconic sci-fi series so far."