News
Birds of Prey Comes to Streaming on HBO Max in August
Margot Robbie's fantabulous Birds of Prey movie, featuring one Harley Quinn, is coming to HBO Max next month.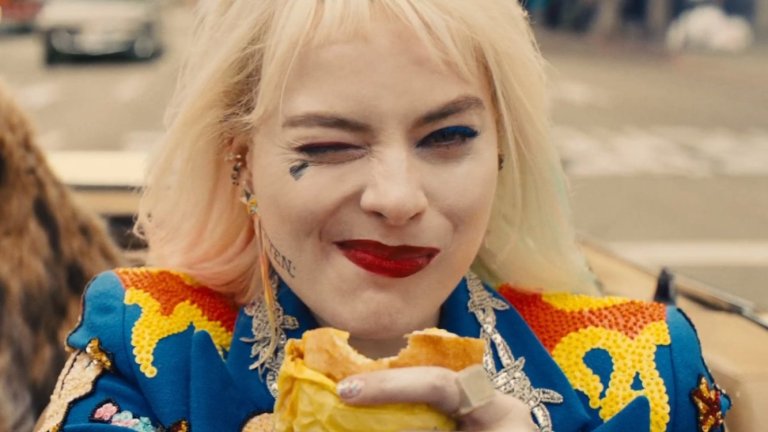 You better start perfecting your eggs and bacon breakfast sandwich, because Birds of Prey: And the Fantabulous Emancipation of One Harley Quinn is getting ready for its streaming close-up. Indeed, as part of an onslaught of Batman movies headed to HBO Max in August, WarnerMedia announced that the Margot Robbie led anti-superhero flick will be streaming free for subscribers on Saturday, Aug. 15.
The news means HBO subscribers who missed Harley and her friends make Gotham's most overly defense dude bros' lives hell will get their chance to revel in the carnage in a matter of weeks. Further the film will be pleasantly accompanied with the HBO Max premiere of the first two seasons of DC Universe's delightful and underrated Harley Quinn animated series. That show becomes available on Aug. 1.
Birds of Prey was something of a passion project for Robbie, who began imagining the movie back in 2015 while shooting Suicide Squad. It was then she became fascinated with Harley Quinn's legacy as a character created on Batman: The Animated Series and who went on to have a rich comic book history that crossed her paths with other oft-overlooked female heroes, villains, and anti-heroes in Gotham City. Among these were many of the characters who appear in Birds of Prey.
Produced by Robbie's LuckyChap Entertainment production banner, the movie put a diverse collection of women in front of and behind the camera, including director Cathy Yan and screenwriter Christine Hodson. Plus, the movie frequently kicked ass, particularly whenever Robbie's Harley is on the screen. With madcap energy, Robbie's Harley is able to turn her love for a breakfast sandwich into one of the more endearing romances of recent superhero movies… but then that might not be so challenging.
The film also features a killer performance by Ewan McGregor as Roman Sionis, aka Black Mask. Something of a throwback to broad campy gangster heavies in '90s crime movies, his over-the-top effete baddie keeps the pace pretty vibrant and makes Birds of Prey one of the more off-beat superhero movies in recent memory.
The picture arrives on HBO Max alongside two-thirds of Christopher Nolan's beloved The Dark Knight Trilogy, Batman Begins (2005) and The Dark Knight (2008). Unfortunately, fans may have to wait a bit longer for The Dark Knight Rises (2012) to complete the set. Nevertheless, for many the 2008 vintage with Heath Ledger's Oscar winning depiction of the Joker remains the watermark all superhero movies are still measured against.