Features
The Sopranos: The Most Memorable Hits
The Sopranos brought violence home to the family one hit at a time.
The Sopranos changed the entire TV landscape when it debuted on HBO. Living in the shadow, and sometimes under the thumb of New York's commission of five families, Tony Soprano (James Gandolfini) led what his friends across the river considered a glorified crew through a violent change of power. David Chase envisioned the series about the rise and fall of a New Jersey mobster as a dark comedy, and indeed, even some of the mob ordered executions could be seen as great examples of physical comedy just as much as others are grisly reminders of day to day life as a working member of a mafia crew.
Here, we've chosen ten hits, which doesn't imply greatest hits of the series, it only means these are more or less sanctioned by the commission. We also tossed in a couple of misses, which are classic moments of hits gone wrong. Because some DNA can always be found under the cracks, we tossed in some deep cuts. And to keep the conversations lively, we figured a novelty or two might be a good for a dark chuckle.
Some Hits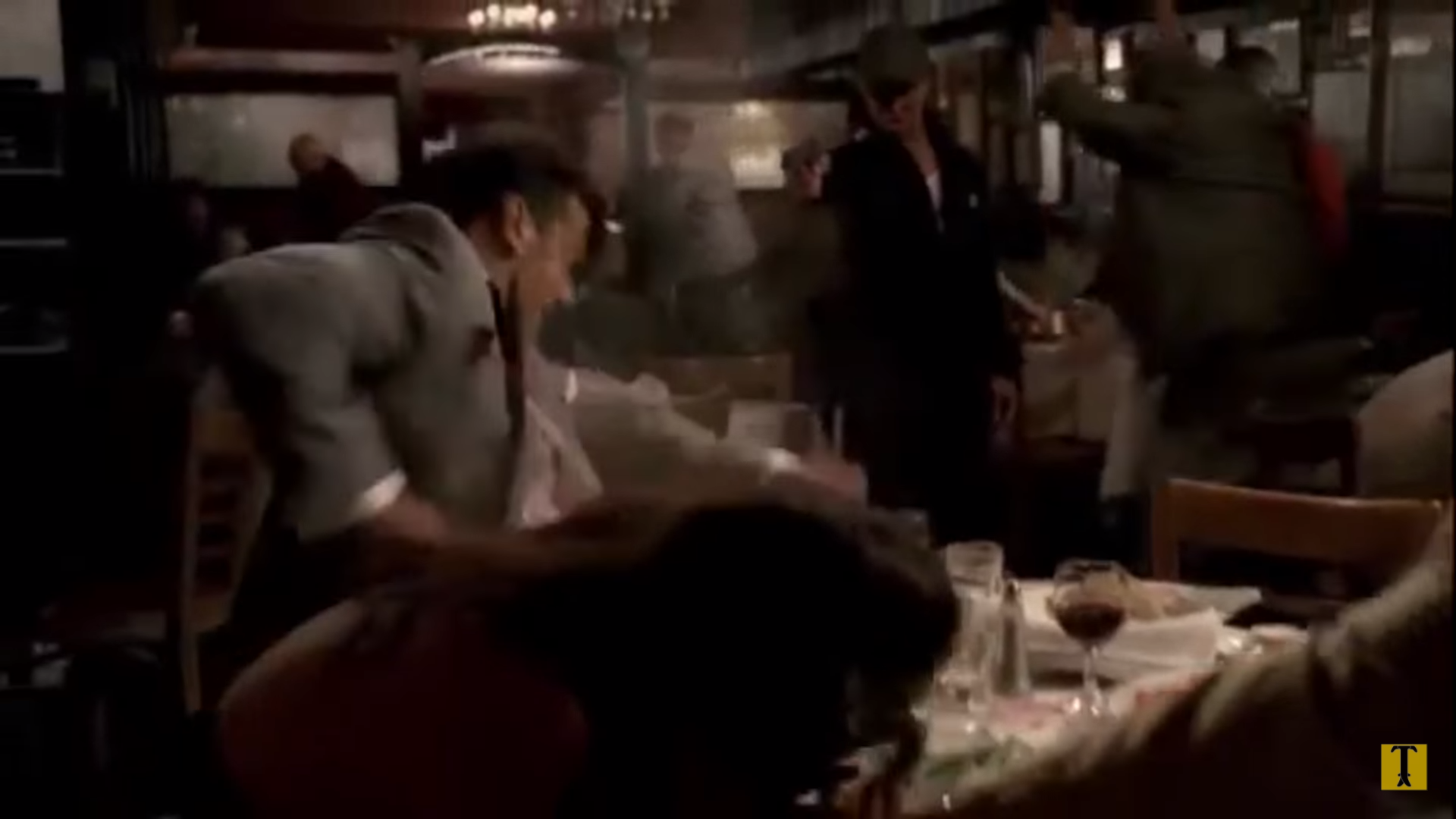 "Members Only" Season 6, Episode 1
Consigliere Silvio Dante gets a ringside seat at a hit. The Soprano family's consigliere was sitting right next to Gerry "The Hairdo" Torciano when their dinner was cut short by deafening gunfire. Torciano, an heir to the Lupertazzi Family donship, was shot between bites on orders from Faustino "Doc" Santoro.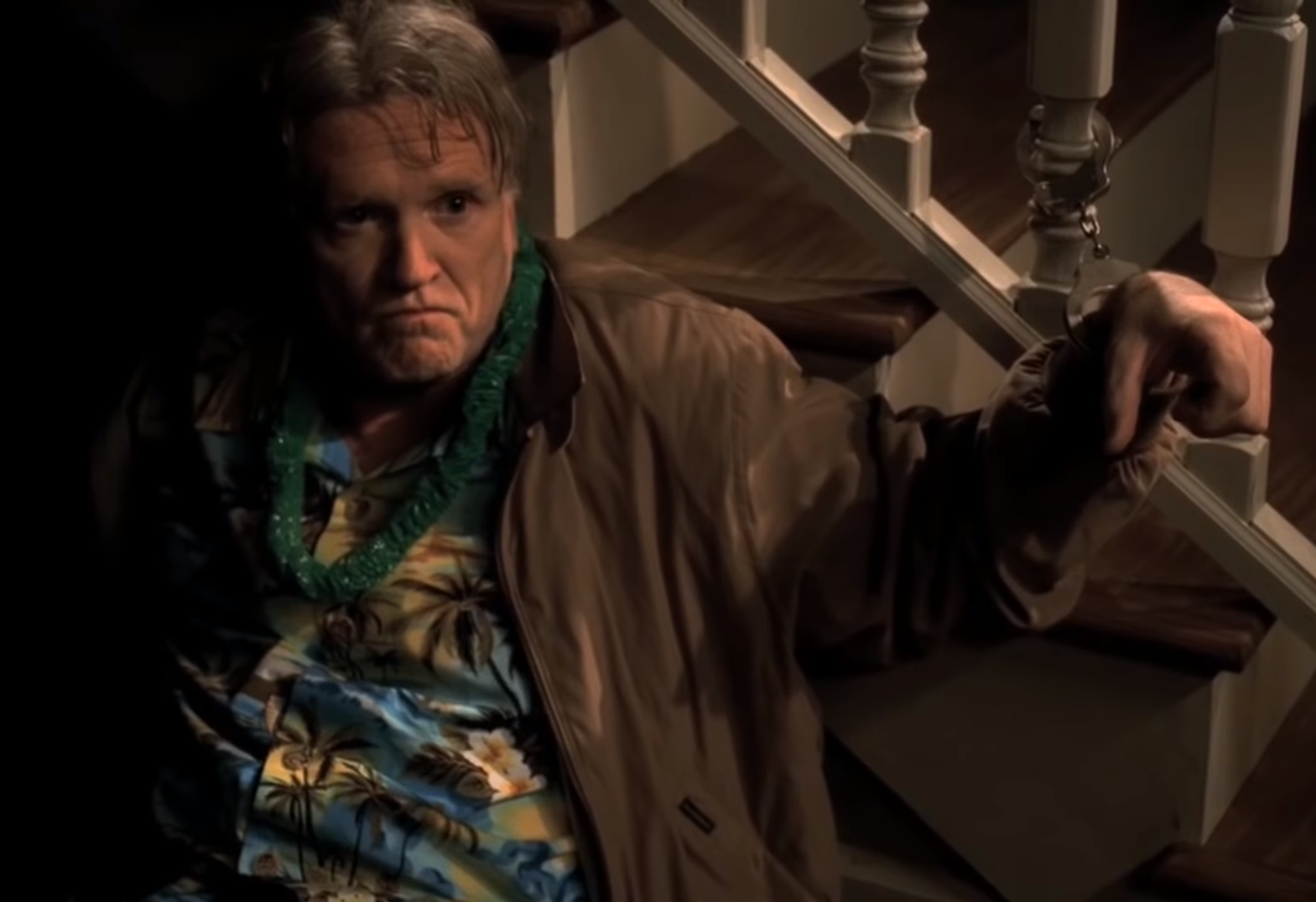 "For All Debts Public and Private" Season 4, Episode 1
Christopher Moltisanti (Michael Imperioli) got his button under the baneful eye of a black bird at the end of The Sopranos season 3. He gets a belated gift from Tony in the form of some information on a cop gone bad. Moltisanti pays a celebratory visit to police lieutenant Barry Haydu on his retirement day to pay him off for killing his father, Richard "Dickie" Moltisanti.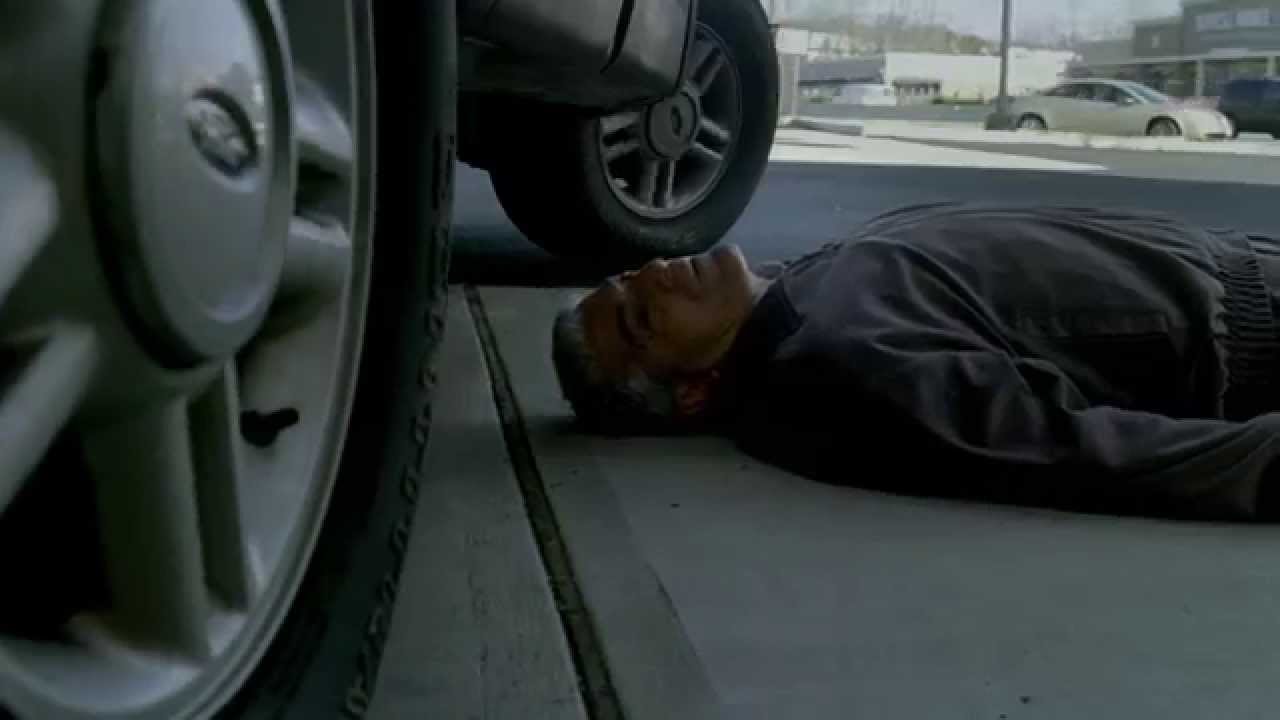 "Made in America" Season 6, Episode 21
The head of one of the New York Families gets crushed. Phil Leotardo becomes boss of the Lupertazzi family after a bloody power war. He goes to the mattresses after ordering the hit on the Soprano crew and disappears from the face of the earth. His own guys offer him up for slaughter. When Leotardo is shot to death by Walden Belfiori at a gas station, his head is crushed under the weight of his own car's tires in full view of his wife and grandchildren.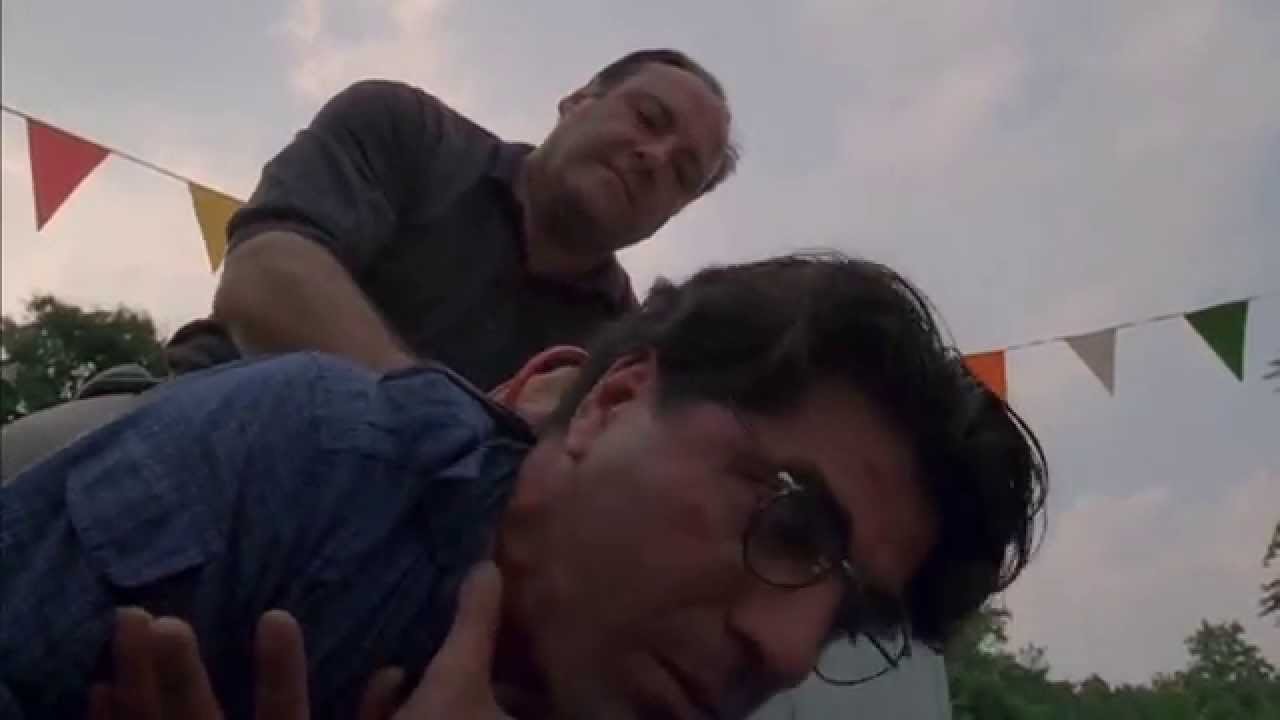 "College" Season 1, Episode 5
Tony Soprano was a family guy's family guy. He loved his kids and wanted the best for them. While visiting colleges with his daughter Meadow (Jamie-Lynn Sigler), makes time for a little business. He spots Fabian "Febby" Petrulio, who disappeared into the Witness Protection Program, purely by accident. Ever the classicist, Tony garrotes the rat bastard.
"Another Toothpick" Season 3, Episode 5
Robert "Bobby" Baccalieri, Sr., played by Once Upon a Time in America and Rocky's Burt Young, coughs up both lungs while killing Salvatore "Mustang Sally" Intile for beating made man Bryan Spatafore with a golf club.
Baccalieri Sr. dies reaching for an inhaler during the getaway. He crashes his car into a sign post while enjoying one last puff.
"The Blue Comet" Season 6, second part.
Tony's final season underboss Bobby Baccalieri suffered more tortures on the series than most. He was charged with taking care of Uncle Junior while the titular head of the family was under house arrest, and he was married to Tony's sister Janice (Aida Turturro). Tony tortured him over his weight, sperm count and even made Baccala pop his cherry when he ordered him to kill Rene LeCours. Baccalieri, who was a marksman, had never done an execution.
Baccalieri rose through the ranks to become the second most important member of the DeMeo crime Borgata when New York ordered the family decapitated. Bobby gets it in a very memorable and beautifully photographed sequence in a model train store during the final showdown between New Jersey and New York.
"All Due Respect" Season 5, Episode 13
Steve Buscemi's Tony Blundetto was a wild card. He came out of jail after doing time for a job he kept his mouth about, sparing his cousin Tony Soprano from a hefty sentence. When Tony B gets out, he tries to go straight, but when his path gets crooked he comes into his own. He shoots Joseph "Joey Peeps" Peparelli in the head in the season 5 episode "Marco Polo," the dead gangster who killed Lorraine Calluzzo still manages to run over Tony B's foot. 
In the episode "All Due Respect." He also kills New York Family boss Phil Leotardo's brother Billy in an unsanctioned hit. That cannot be forgiven. Tony S does the job on his own cousin.
"Whoever Did This" Season 4, Episode 9
Tony gave Ralph Cifaretto many passes for hanging offenses, including getting Jackie Junior killed on bad advice and taking the movie Gladiator one chain-link swing too far. But Tony can't forgive the mobster for animal cruelty. A friendly breakfast turns into a deadly foot fight after Ralph admits he burned Tony's racehorse Pie-oh-My to death when he torched the stable for the insurance payout. Cifaretto even offers Tony a cut of the take.
The two go at it using every utensil in the house. The kitchen becomes a minefield of lethal weapons, from the burners on the stove to the eggs in the pan. Ralph even sprays Raid in Tony's eyes. The cleanup scene is even grimier with dark humor as Tony almost loses the grip on Ralph's head due to the wig he secretly wore to cover his bald dome before he takes the whole head off and dumps it in a bowling ball bag in a decapitation scene worthy of a horror movie written by Christopher Moltisanti.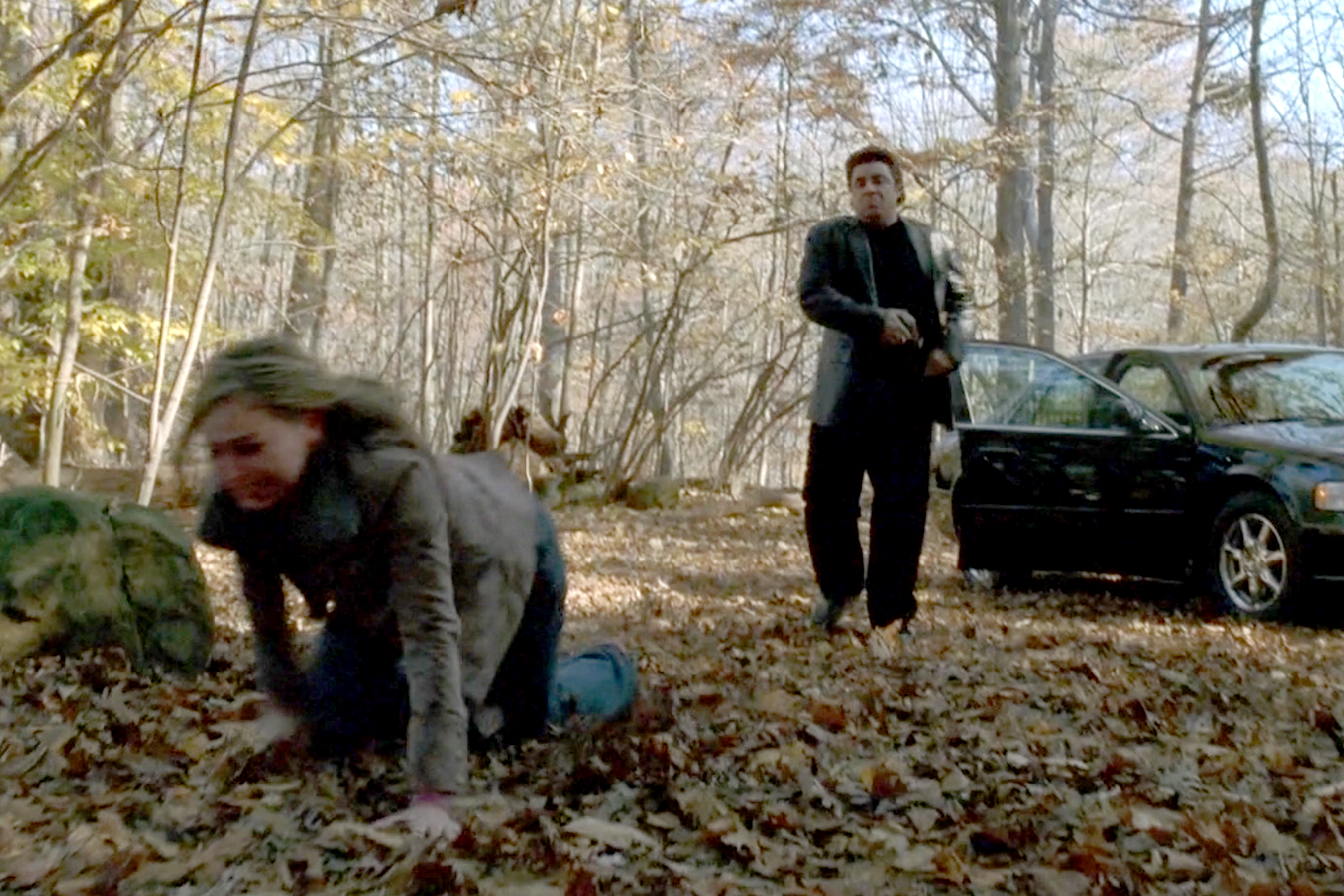 "Long Term Parking" Season 5, Episode 12
The idea that the family comes before family never hits home harder than when Adriana La Cerva (Drea de Matteo) is whacked by her uncle, consigliere Silvio Dante for being an FBI informant in the episode "Long Term Parking." Christopher set his fiancé Adriana up with her own club soon after he proposed in a heated exchange in her mother's living room. Adriana gets pinched for letting drugs get distributed there and is forced to cooperate with the feds. She gave her bowels for that arrangement.
Adriana admits her secret to Christopher, and thinks she convinces him to disappear with her into the Witness Protection Program. Christopher pictures himself in a t-shirt and jeans living like some regular asshole and fingers Adriana to Tony. Adriana gets a call from Tony saying Chris tried to commit suicide but will be okay. Sylvio, the only person she can trust, offers to take her to the hospital himself, because he's sure she'd be too shaken up to drive. He drives her off the road and shoots her as she crawls through the leaves begging for her life.
"Kennedy And Heidi" Season 6, Episode 18
Christopher Moltisanti was snuffed out by Tony Soprano himself, the man he swore he would go to hell for, in one of many emotionally riveting scenes of the series. Christopher gets distracted trying to fine tune the audio settings on his Escalade's CD player because the live version of Pink Floyd's "Comfortably Numb" is a thing of beauty and his car stereo has no balls. The SUV misses some teens and flips off the road.
Tony, who was in the suicide seat, crawls from the wreckage and starts to dial 911. But Moltisanti, who Tony had been setting up to take over the family as heir apparent, says he'd never pass a drug test. Tony makes sure nothing will ever go up that nose, which Richie Aprile once called a natural umbrella, again. He kills his nephew with two fingers.
Some Misses
"Isabella" Season 1, Episode 12
Tony goes out for orange juice, in a nod to Coppola's The Godfather, when a carjacking turns out to be something more insidious. While Tony survived the attack ordered by his own uncle Corrado "Junior" Soprano (Dominic Chianese) in a power grab, he leaves collateral damage. The first would-be assassin, John Clayborn, gets shot by his own partner, Rasheen Ray, during the attempt. Tony takes one in the ear but fights off a kill shot long enough to crash his car and save his own life. In more ways than one.
"Talk about a jolt to the system," he later tells his psychiatrist, Dr. Melfi (Lorraine Bracco). "Try getting shot at. Well, I'll tell you something. I didn't wanna die. Every fucking particle of my being was fighting to live."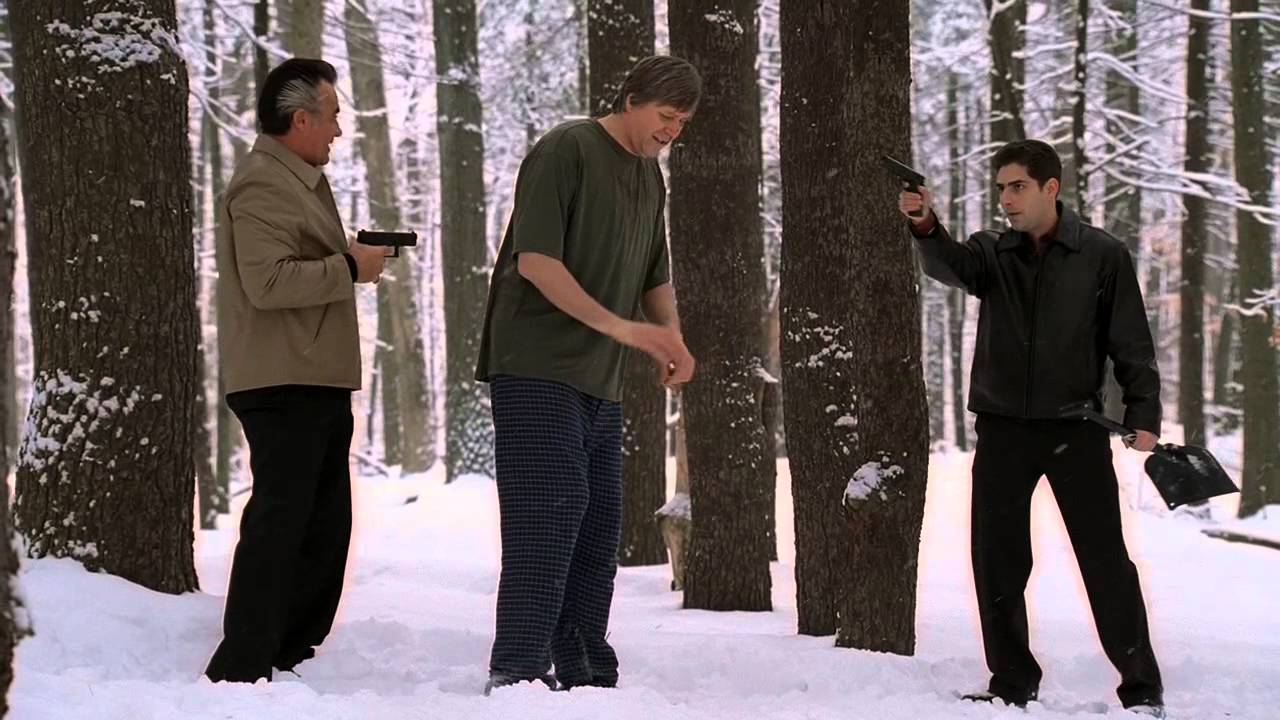 "Pine Barrens" Season 3, Episode 11
The Sopranos left enough toothpicks to create their own Pine Barrens. In this fan and non-fan favorite, which was directed by Steve Buscemi, Paulie and Christopher lose a Russian they lead into the den of the Jersey Devil for a Miller's Crossing style execution only to lose him, themselves and a couple shoes.
Deep Cuts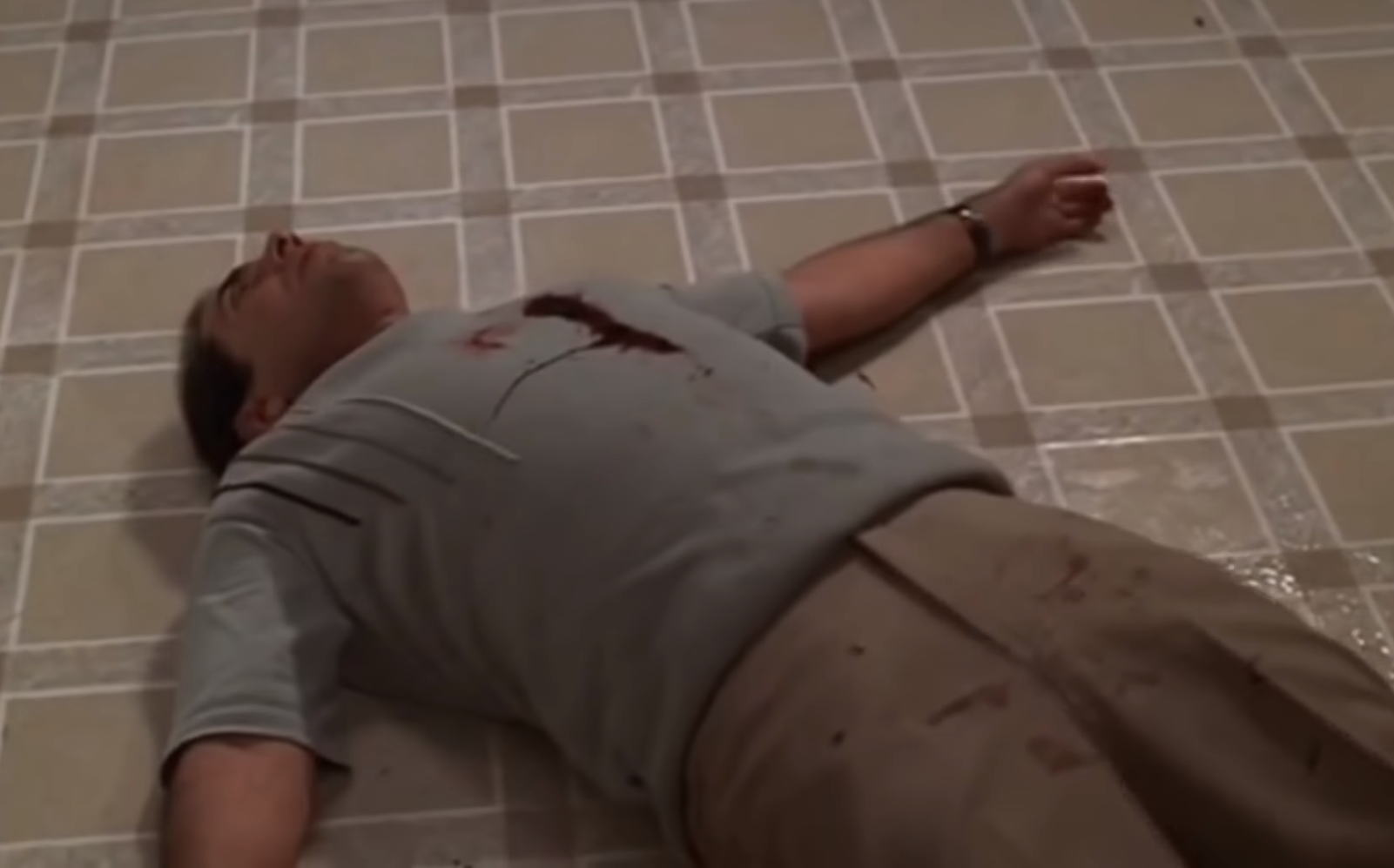 "The Knight in White Satin Armor" Season 2, Episode 12
Big boys don't cry. Not all the mob hits were done by made men. One of the most memorable killings was done by an unmade woman. Richie Aprile was the older brother of Jackie Aprile, former head of the DeMeo family before his cancer death put Tony and Junior at the top of the bill.
Richie was shot by Tony's sister Janice. She'd been really looking forward to their wedding. Richie punched her in the mouth after she made a crack about his son's interest in dance, and asking what would be the problem if he was gay. Janice shot Richie in the chest and the head. Tony wanted to put out Aprile's Manson lamps anyway, so his sister did him a big favor. Christopher and Furio Giunta (Federico Castelluccio) put the body through the meat slicer at Satriale's Pork Store, and swore off antipasta for a month after the job.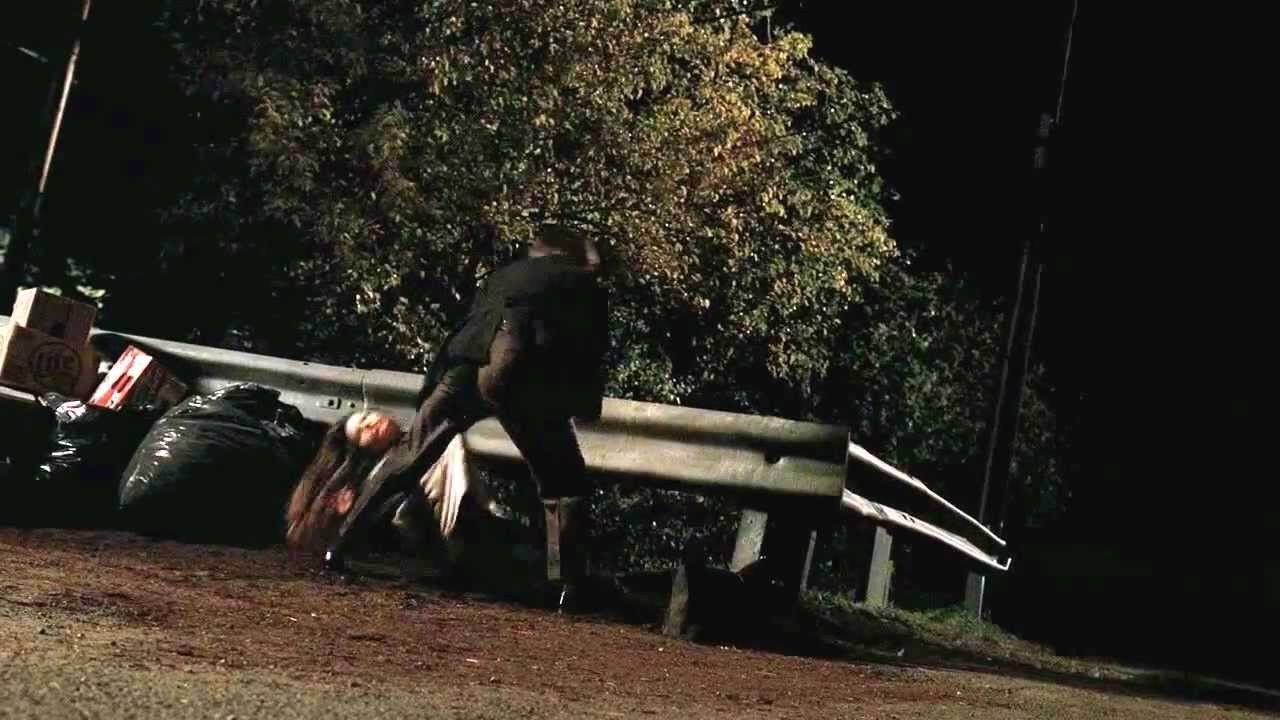 "University" Season 3, Episode 6
Ralphie Cifaretto beat a Bada Bing dancer he got pregnant to death in full view of any car passing Route 17. Tracee was about the same age as Meadow Tony's daughter, and the boss of the family took the death very personally. Claiming Ralphie disrespected the Bing, Tony beats his soon-to-be captain and made man, flouting the mob's no-touch rules and setting off a tension filled relationship. Tony won't even have a drink with Ralph when he makes him captain.
Novelties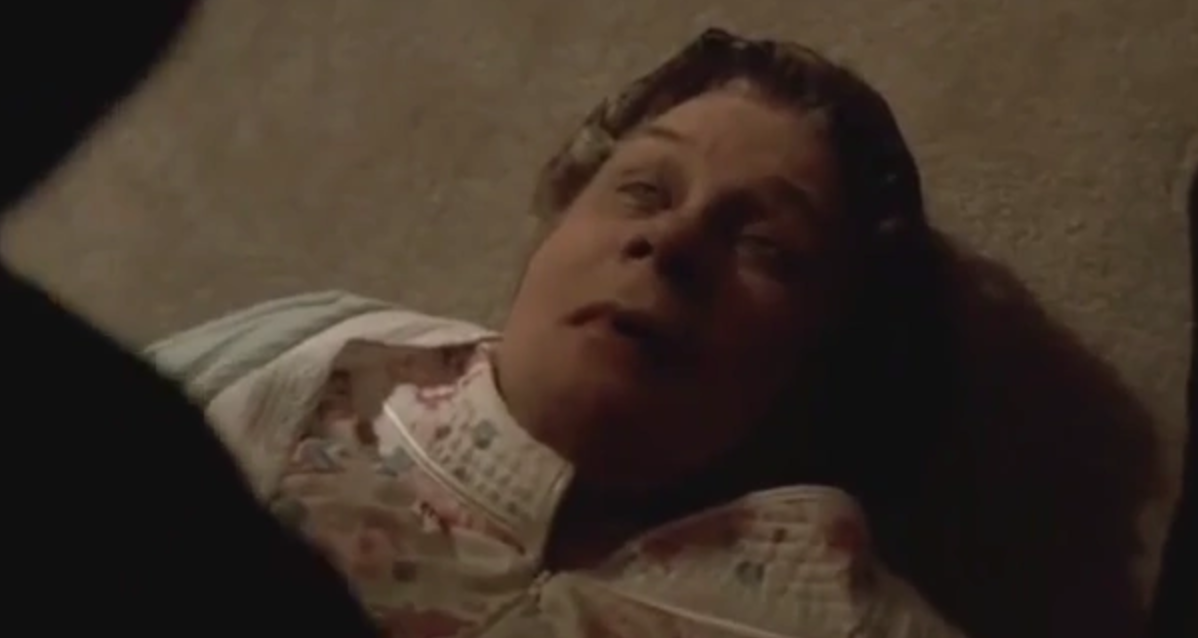 "Eloise" Season 4, Episode 12
Paulie Walnuts loves the woman he thinks is his ma. He takes her out to the theater regularly, makes sure she's safe after car trips, and makes sure her dinner buns are wrapped in cellophane. But when he comes up a little light on monthly kickups, he breaks that good son veneer. Paulie chokes Minn Matrone to death for the money she keeps in a mattress. The old lady puts up a good fight too.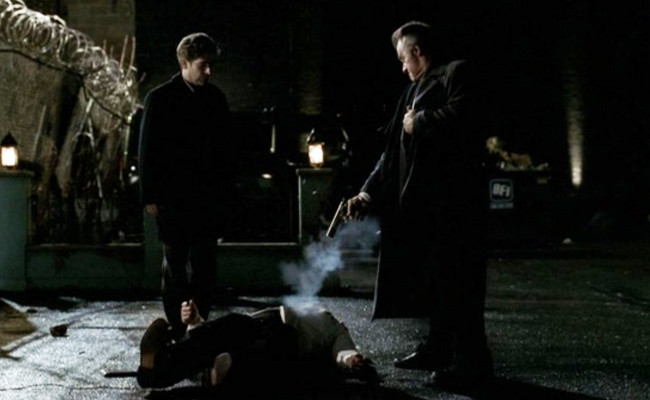 "Two Tonys" Season 5, Episode 1
Paulie Walnuts and Christopher Moltisanti may not agree on everything, but say fuggedaboutit when comes to getting shaken down by a guy in a penguin suit. They whack an Atlantic City waiter named Raoul because he bitches about a tip.
The Sopranos debuted on HBO on January 10, 1999 with the episode "The Sopranos," which was written and directed by David Chase. Chase is currently working on a movie prequel to the series entitled The Many Saints of Newark.