News
Peacock: NBC Streaming Service Release Date, Shows, Price, and News
Peacock, NBCUniversal's new streaming service, will launch on July 15 with 20,000 hours of programming. Here's what you need to know...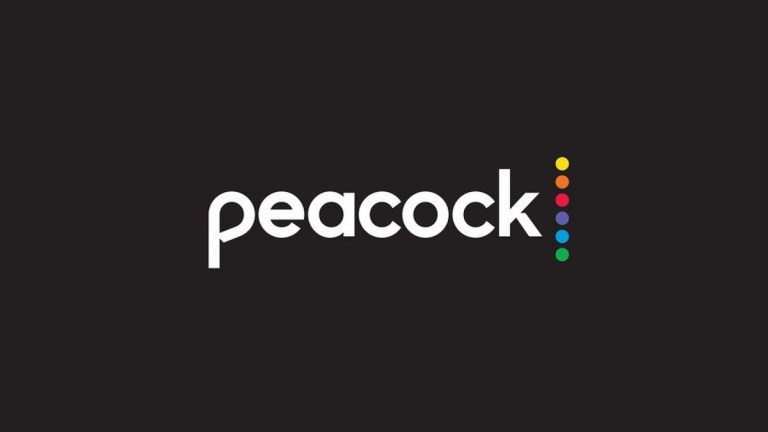 The streaming service field is becoming more fractured, as more and more media companies break from Netflix, Amazon Prime, and Hulu in favor of creating their own streaming services. NBCUniversal—the Comcast Corp. division that owns NBC, MSNBC, USA, and the Universal Pictures movie studio—is next up with new streaming service Peacock.
Peacock will feature content from NBC, Bravo, USA Network, SYFY, Oxygen, E!, CNBC, MSNBC, NBCSN, Golf Channel, Universal Kids, A&E, ABC, CBS, The CW, FOX, HISTORY, Nickelodeon, Showtime, Universal Pictures, DreamWorks, Focus Features, Illumination, ViacomCBS, Paramount, Lionsgate, Warner Bros., and Blumhouse.
Here's what we know:
Peacock Release Date
Peacock was made available to Comcast's Xfinity X1 platform subscribers on April 15, 2020. The service will officially roll out to the rest of the country on July 15, 2020. NBCUniversal has plans for an international release of the service but no timeframe has been announced yet.
Peacock Price
What is Peacock going to cost? Well…that's complicated. NBC is deviating from WarnerMedia, Disney, and Apple by incorporating pricing tiers into its service at launch. Peacock has three potential pricing options: free, $4.99, and $9.99. Here is what you'll get at each price point:
Peacock Free includes 13,000 hours of NBCUniversal content, including still-airing series a week after they premiere. It will also feature advertisements.
Peacock Premium (with ads) is the $4.99 option and will include everything that the streaming service has to offer (over 20,000 hours of content) including Peacock originals and next-day availability of current TV shows…but also dumb old commercials.
Peacock Premium (without ads) is $4.99 for Comcast subscribers and $9.99 for everyone else. It will include the full spectrum of Peacock content with no ads.
Peacock Platforms
Peacock is available to be streamed on the following platforms:
Apple devices including iPhone, iPad, iPod touch, Apple TV 4K and Apple TV HD.
Google platforms and devices including Android, Android TV devices, Chromecast and Chromecast built-in devices.
Microsoft's Xbox One family of devices, including Xbox One S and Xbox One X; and VIZIO SmartCast™ TVs and LG Smart TVs.
Comcast Xfinity X1 and Flex users, as well as eligible Cox Contour customers, can use Peacock Premium included with their service at no additional cost.
Starting the week of July 20, Peacock will be available Sony PlayStation 4 andPlayStation 4 Pro.
Notable absences on this list include two of the most popular streaming device providers in Roku and Amazon Fire. Just as WarnerMedia was unable to cut deals with either company for HBO Max, so too was NBCUniversal unable to do so with Peacock.
Peacock Originals
NBCUniversal has revealed the first batch of original programming coming to the service:
Available July 15
Psych 2: Lassie Come Home
"Santa Barbara Police Chief Carlton Lassiter is ambushed on the job and left for dead. In a vintage Psych-style Hitchcockian nod, he begins to see impossible happenings around his recovery clinic. Shawn and Gus return to Lassie's side in Santa Barbara and are forced to navigate the personal, the professional, and possibly the supernatural. Separated from their new lives in San Francisco, our heroes find themselves unwelcome in their old stomping grounds as they secretly untangle a twisted case without the benefit of the police, their loved ones, or the quality sourdough bakeries of the Bay Area. What they uncover will change the course of their relationships forever." – Read more about Psych 2: Lassie Come Home here.
Brave New World
"Based on Aldous Huxley's groundbreaking 1932 novel, Brave New World imagines a utopian society that has achieved peace and stability through the prohibition of monogamy, privacy, money, family, and history itself." Read more about Brave New World here.
Available August 6
Hitmen
Best friends Jamie (Mel Giedroyc) and Fran (Sue Perkins) are trying to make their way in the world with only each other to rely on. They also just happen to kill people for a living. Fueled by their antics and frivolous bickering, each job inevitably gets derailed, leading them into bizarre misadventures, full of oddball characters and unexpected dilemmas.
Available August 13
Five Bedrooms
Five singles meet at, of all places, the singles' table at a wedding. After several bottles of champagne, they decide to pitch in and buy a house together. Five singles buy a house together – what could go right? It's a grand social experiment with one glaring problem: they'll have to actually live with each other. All while journeying together through disasters, life-turning crises, and moments of love, joy and heartbreak. The series stars Kat Stewart (Offspring), Stephen Peacocke (Whiskey Tango Foxtrot), Doris Younane (Frayed), Katie Robertson (Rosehaven), Roy Joseph (Halim), Kate Jenkinson (Wentworth) and Hugh Sheridan (Packed to the Rafters).
Available September 3
A.P. Bio (Season 3)
"When disgraced Harvard philosophy professor Jack Griffin loses out on his dream job, he is forced to return to Toledo, Ohio, and work as a high school Advanced Placement biology teacher. As he comes crashing in to Whitlock High School, Jack makes it absolutely clear he will not be teaching any biology. Realizing he has a room full of honor roll students at his disposal, Jack decides instead to use the kids for his own benefit. Eager to prove that he is still king of the castle, Principal Durbin struggles to control the force of nature that is Jack Griffin." Read more about A.P. Bio season 3 here.
Available September 17
Departure
Passenger plane Flight 716 shockingly vanishes, and brilliant investigator Kendra Malley (Archie Panjabi, The Good Wife), alongside her mentor Howard Lawson (Christopher Plummer, Knives Out) are brought on to lead the investigation. When battling forces threaten to undermine their work, Kendra must find the truth and stop it from happening again. The series also stars Kris Holden-Reid (Umbrella Academy), Rebecca Liddiard (Run This Town), Tamara Duarte (Longmire), Mark Rendall (Versailles), Peter Mensah (Midnight, Texas) and Sasha Roiz (Suits).
Available TBD
The Adventure Zone
"Based on the McElroy Family's wildly popular Dungeons & Dragons podcast and No. 1 New York Times best-selling graphic novel series, The Adventure Zone is a side-splitting and heart-filled fantasy animated comedy series that follows an unlikely, poorly equipped trio and their beleaguered Dungeon Master as they reluctantly embark on a quest to save their world." – Per THR.
Angelyne (limited series)
"Limited series based on The Hollywood Reporter feature that explored the identity of L.A.'s mysterious billboard bombshell."
Battlestar Galactica
"Battlestar Galactica returns to television with Sam Esmail producing." Read more about this reboot here.
Clean Slate
"Old-school car wash owner, Henry (George Wallace), is thrilled that his estranged child is returning to Alabama after 17 years. However, Henry has a lot of soul searching to do when the child he thought was a son returns as the determined, proud, trans woman, Desiree (Laverne Cox)." – Per THR.
Division One
"Division One is a coming-of-age comedy about an underdog women's collegiate soccer team that gets a new female coach — a former professional soccer player who's fallen from grace — and must decide whether or not they're going to take the risk of trying to be great." The show will be produced by Amy Poehler and soccer star Abby Wambach. – Per THR.
Dr. Death
"Based on Wonderly's hit podcast, Dr. Death tells the terrifying true story of Dr. Christopher Duntsch (Jamie Dornan), a rising star in the Dallas medical community. Young, charismatic and ostensibly brilliant, Dr. Duntsch was building a flourishing neurosurgery practice when everything suddenly changed. Patients entered his operating room for complex but routine spinal surgeries and left permanently maimed or dead. As victims piled up, two fellow physicians, neurosurgeon Robert Henderson (Alec Baldwin) and vascular surgeon Randall Kirby (Christian Slater), set out to stop him. Dr. Death explores the twisted mind of a sociopath and the gross negligence of the system designed to protect the most defenseless among us."
Expecting
"Ellie, a fiercely independent but perpetually single music manager, has always wanted a family but never found a man worthy of the role of 'father.' That is, until her 39th birthday, when she decides to ask her gay best friend and co-worker, Jonathan, if he'll be her sperm donor. When Jonathan surprises himself by saying 'yes,' it sets off a chain of events that turn Ellie and Jonathan's personal and professional lives upside down as they try to turn their 'chosen family' into a biological family. Mindy Kaling will executive produce." – Per THR.
Hatching Twitter
"Through exclusive access and exhaustive investigative reporting, New York Times best-selling author Nick Bilton draws on hundreds of sources, documents and internal e-mails to tell intimate true stories of companies behaving badly and technology gone awry. The first installment of this anthology series will be based on Bilton's acclaimed book Hatching Twitter, a tale of betrayed friendships and high-stakes power struggles that accompanied the meteoric rise of the infamous tech company. 140 characters and a few lines of code changed the world, disrupting the very fabric of the way people communicate. This series will explore the real masterminds behind it all, how it was done, and the colossal ramifications the technology will have on our future." – Per THR.
MacGruber
After rotting in prison for over a decade, America's ultimate hero and uber patriot MacGruber is finally released. His mission: to take down a mysterious villain from his past — Brigadier Commander Enos Queeth. With the entire world in the crosshairs, MacGruber (Will Forte), Vicki and Piper must race against time to defeat the forces of evil. Only to find that evil … may be lurking within. – Read more about MacGruber here.
One of Us Is Lying (pilot)
"Based on Karen M. McManus's best-selling novel, One of Us Is Lying is the story of what happens when five strangers walk into detention and only four walk out alive. Everyone is a suspect, and everyone has something to hide."
Punky Brewster (pilot)
"In this multicamera/hybrid continuation of the iconic '80s sitcom about a bright young girl raised by a foster dad, Punky is now a single mother of three trying to get her life back on track when she meets a young girl who reminds her a lot of her younger self."
Rutherford Falls
"Ed Helms portrays Nathan Rutherford, the eponymous denizen of a small New England town, who is having difficulty facing the inevitable changes to his way of life."
Saved by the Bell (reboot)
"When California governor Zack Morris gets into hot water for closing too many low-income high schools, he proposes they send the affected students to the highest performing schools in the state – including Bayside High. The influx of new students gives the over privileged Bayside kids a much needed and hilarious dose of reality." – Read more about the Saved by the Bell reboot here.
Straight Talk
"Straight Talk examines what happens when two opposing ideologies are forced into an odd coupling. The main characters will be challenged by one another, making the moral lines at which they once stood harder to define."
Peacock Library
TV
Peacock has been designed to mimic the experience of flipping through channels on a terrestrial television. To that end, both the free and premium tiers are launching with curated channels of NBC-themed content. These include channels that contain the best moments from shows such as The Office ("Office Shorts"), Saturday Night Live ("SNL Vault"), The Tonight Show Starring Jimmy Fallon ("Fallon Tonight"), Late Night With Seth Meyers ("Seth Meyers Now").
There are also exclusive genre channels like CNBC Make It, TODAY All Day, CNBC Ka-Ching, American Greed, 80s Mixtape, True Crime, Kiss Me Deadly, Peacock Reality, Out of This World, Caso Cerrado and I Love Jenni.
The free tier will include current NBC TV shows one week after they air. It will also include select episodes of Peacock originals. Most importantly it will include the following library content at launch:
30 Rock
Parks and Recreation
Saturday Night Live
Saved by the Bell
Punky Brewster
The Johnny Carson Show
The Carol Burnett Show
Real Husbands of Hollywood
Everybody Hates Chris
Friday Night Lights
Downton Abbey
Parenthood
Monk
Heroes
Psych
The Game
Suits
Sacred Lies
Royal Pains
Battlestar Galactica
Columbo
Hunter
The Rockford Files
Dateline
21 Jump Street
Highlander
Leave It To Beaver
Munsters
Murder She Wrote
Below Deck
Southern Charm
Chrisley Knows Best
Botched
Flipping Out
Million Dollar Listing New York
Pawn Stars
Storage Wars
Real Housewives of Dallas
Jay Leno's Garage
Shahs of Sunset
Undercover Boss
Top Chef Masters
Hell's Kitchen
Hollywood Game Night
American Ninja Warrior Jr.
Kong, The Animated Series
Pac-Man and the Ghostly Adventures
Fievel's American Tails andWoody Woodpecker
Betty en NY
I Love Jenni
Reina De Corazones
The Riveras
Preso No. 1, Caso Cerrado
El Baron
El Chema
Larrymania
Perro Amo
Mi Familia Perfecta
Quien es Quien
Victoria
Donde Esta Elisa.
Added library shows for the premium tier include:
Two and a Half Men
Everybody Loves Raymond
George Lopez
Jeff Foxworthy Show
King of Queens
Superstore
Frasier
Cheers
House
The Affair
Yellowston
Law & Order
Law & Order: SVU
Ray Donovan
Swedish Dicks
American Ninja Warrior
DreamWorks Dragons: Riders of Berk
Care Bears
Care Bears: Welcome to Care-a-Lot.
Future Peacock TV library titles feature:
The Office
Chicago P.D.
Chicago Fire
Chicago Med
Roseanne
3rd Rock from the Sun
Bates Motel
 Brooklyn Nine-Nine
 Real Housewives of Atlanta
Real Housewives of New York,
Real Housewives of New Jersey
Real Housewives of Orange County
Real Housewives of Beverly Hills
Vanderpump Rules
Millionaire Matchmaker
Top Chef
Married with Children
Curse of Oak Island
 First 48
 American Picker
 Ancient Aliens
Cold Case Files
Charmed
Movies
The free tier of Peacock movies available at launch includes:
The Bourne Identity
The Bourne Supremacy
The Bourne Ultimatum
Jurassic Park
Jurassic Park III
Tully
Phantom Thread
The Interprete
American Psycho
The Matrix
The Matrix Reloaded
The Matrix Revolutions
The Blair Witch Project
The Mummy
Joe
Fletch
Fletch Lives
The Chronicles of Riddick: Dark Fury
Fear
Psycho
Do the Right Thing
Howard the Duck
Billy Elliot
The Birds
Willie
Fear and Loathing In Las Vegas
The Last House On The Left
I Am Ali
In The Name of the Father
Lone Ranger
The Hitcher
Law Abiding Citizen
The Sting
What Dreams May Come
Fried Green Tomatoes
One True Thing
Gosford Park
Dracula
Dragnet.
The premium tier adds:
Shrek
Lone Survivor
Ted
Identity Thief
Children of Men
Charlie Wilson's War
Forgetting Sarah Marshall
Frankenstein
Kicking and Screaming
Larry Crowne
You, Me & Dupree.
The following films are expected to arrive on Peacock sometime after launch:
Trolls World Tour
You Should Have Left
Croods 2
Boss Baby 2
Spirit
Mama
Won't You Be My Neighbor
The Purge
Riddick
Ride Along
E.T.
American Gangster
ANTZ
Fast & Furious
Fast 5
Fast & Furious 6
Field of Dreams
The Express
Knocked Up
Bridesmaids
National Lampoon's Vacation
National Lampoon's European Vacation
Wanted
Evan Almighty
The Conjuring
Dawn of the Dead
The Dark Knight
Beetlejuice
The Big Lebowski
Scent of a Woman
Meatballs
3:10 to Yuma
Lost In Translation
Brokeback Mountain
Pitch Black
The Graduate
Police Academy
The Great Outdoors
Hostel
The Bone Collector
Robin Hood
The Hurt Locker
The Break Up
Open Water
It Follows
Carlito's Way
Sinister
Peacock Sports
Peacock is notable in its offering of live sporting events, something that only ViacomCBS's CBS All Access can compete with among the major OTT streaming services.
Live sports available to free tier users include:
Four exclusive English Premier League soccer matchers on July 15.
Coverage of the U.S. Men and Women's Open Championships in golf.
An NFL Wild Card Playoff game.
Select events from the now-delayed Tokyo and Beijing Olympics
Premium tier highlights include:
175 exclusive EPL matchups for the 2020-21 season.
Cycling events like the Tour du France.
More than 100 hours of WWE content arriving in August including series like WWE Untold, and Steve Austin's Broken Skull Sessions. And compilations like John Cena's Best WrestleMania Matches.