News
The poster for the Breaking Bad finale
Chemistry is the key to the success of Breaking Bad, as the season finale poster attests...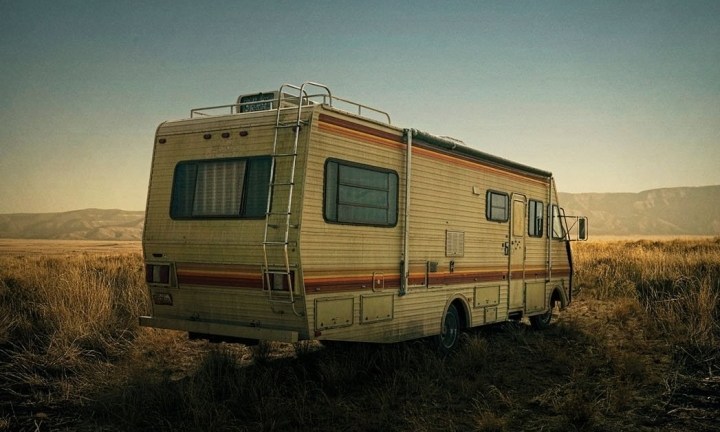 As we put on our Twitter feed a week or two back, there's a special place reserved in marathon screenings of recent Adam Sandler movies for those who spoil Breaking Bad on social networking services. And that goes double for September 29th 2013, when the US gets treated first to the series finale of Breaking Bad.
The last ever episode of the show, which is going to be slightly extended, is just under two weeks away, and AMC has released a farewell poster, which promotes the final episode. Chemistry, right until the end, matters.
Here's the poster…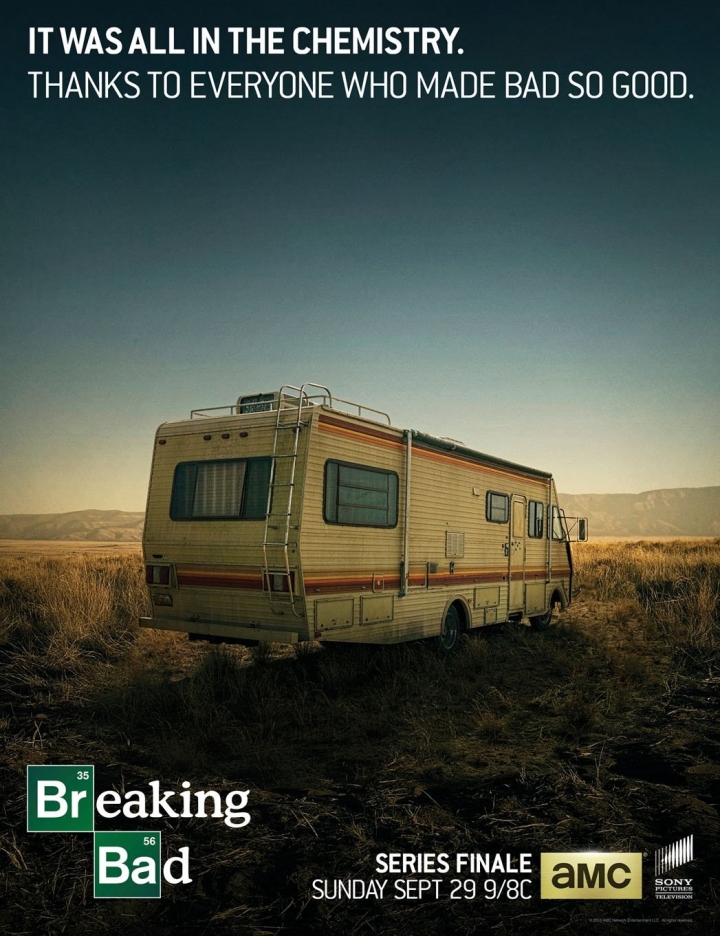 Follow our Twitter feed for faster news and bad jokes right here. And be our Facebook chum here.