News
Sherlock series 3 starts on January the 1st
It's official! Sherlock series 3 starts in the UK on Wednesday the 1st of January, New Year's Day...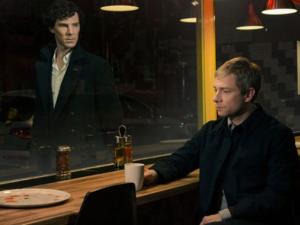 You can't say they didn't announce this in style. Following yesterday's warnings for London-based Sherlock fans to keep an eye out in rush hour traffic, what should appear on the streets of our capital but this somber hearse carrying a floral arrangement of the word Sherlock and the date 01/01/14.
Well played, BBC, well played. (Picture below courtesy of the fine folk at Sherlockology).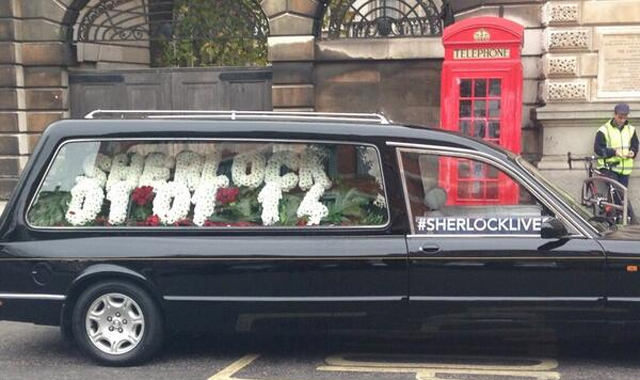 Make a note in your diaries for a date with Cumberbatch and Freeman and The Empty Hearse on New Year's Day 2014.
Read more about Sherlock's third series on Den of Geek, here, and come back for cast and creator interviews in the next few weeks…