Features
Sci Fi Fidelity Podcast: Spinoff Characters, Star Trek Discovery, The Good Place, Dirk Gently
Star Trek: Discovery, The Good Place season 2, and Dirk Gently's Holistic Detective Agency take center stage in this month's podcast.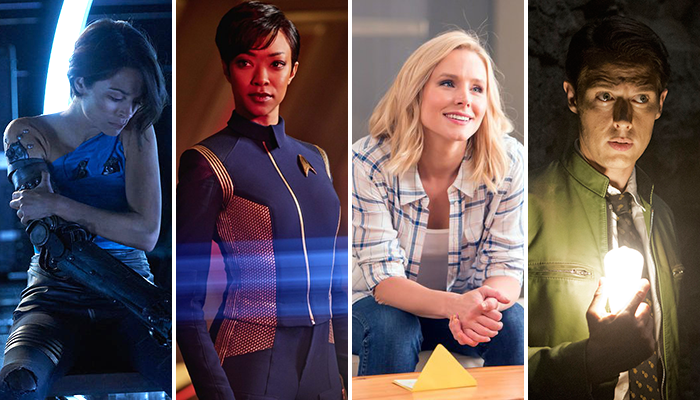 This month's discussion kicks off with our list of genre characters who we think deserve their own shows. We select from a host of diverse shows, from Orphan Black to Iron Fist, and solicit audience opinions on whom they'd pick for a spinoff.
Show topics this month include Star Trek: Discovery, which began with no small amount of controversy on CBS All Access on September 24, 2017, and The Good Place, which premiered its second season on NBC on September 20, 2017.
Our interview segment is with none other that Dirk Gently himself, Samuel Barnett of Dirk Gently's Holistic Detective Agency, who previews the second season coming to BBC America on October 14, 2017.
Subscribe to Sci Fi Fidelity wherever you get your podcasts so that you never miss an episode, or simply listen below.
Timecodes:Spinoff Characters – 2:21Star Trek: Discovery – 13:50The Good Place – 34:19Dirk Gently Interview – 49:02