News
Into the Badlands: The Final Battle Escalates in "Curse of the Red Rain"
The world's on fire in this explosive new footage from the show's third to last episode "Curse of the Red Rain."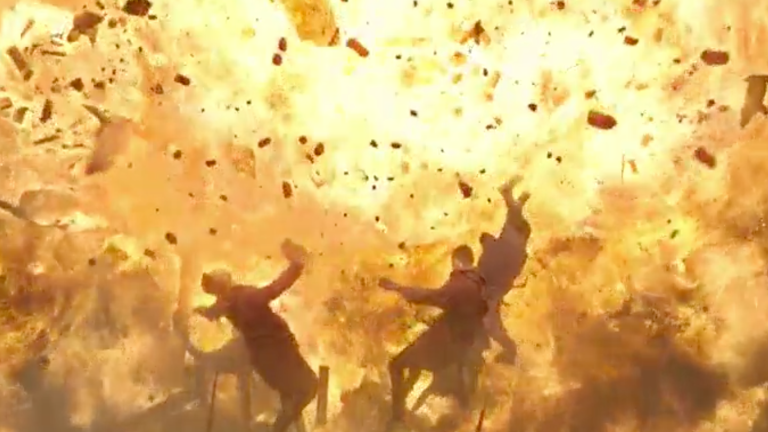 Say it ain't so. We're nearing the end of our three year journey Into the Badlands. And I think I need a tissue.
Just kidding. There's no time for tissues. There's a time bomb ticking in the Badlands today. One that's about to go off. And when it does, the rising conflict between the Barons and Pilgrim will blow up along with it.
Here's the official synopsis for the episode:
"Sunny, Bajie and Kannin journey back into the Badlands; The Widow makes a risky play against Pilgrim, bringing Cressida and Lydia into the crossfire."
Go ahead and watch what happens yourself in this exclusive clip from Into the Badlands Season 3, Episode 14: "Curse of the Red Rain" provided by the nice folks at AMC. We dare you.
See? That wasn't so bad, was it? Don't miss the final episodes of Into the Badlands airing Mondays at 10PST/9C on AMC.