News
Futurama Coming to Hulu
Imagine going to sleep in Old New York in 1999 and waking up in a Futurama world where you can only get Bob's Burgers on a pay channel.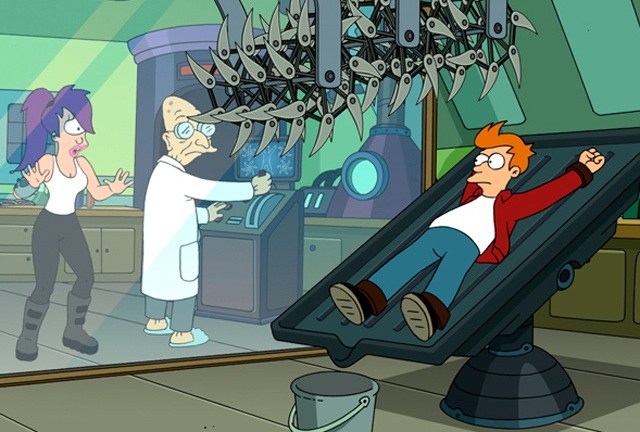 You know what cheers Hulu up? Netflix's misfortune. The streaming pile of pay-to-view-channel is reanimating its library of animated series under a new deal with 20th Century Fox Television Distribution. Starting today and expanding over the next few weeks, the only place viewers will be able to see the cartoons Bob's Burgers, The Cleveland Show, American Dad! and Futurama will be Hulu.
Netflix pulled select seasons of Fox and Comedy Central's Futurama, created by The Simpsons' Matt Groening, from its service earlier this month.
Hulu already secured exclusive contracts with Cartoon Network, Adult Swim, Disney XD, and Fox. It nabbed entire runs of South Park, Rick & Morty, The Boondocks, Aqua Teen Hunger Force, Robot Chicken, Adventure Time, Squidbillies and Venture Bros. The streaming channel also offers episodes of Family Guy, Archer and The Simpsons.
All episodes of The Cleveland Show and Bob's Burgers are available on Hulu starting today. Futurama and American Dad will be added in the coming weeks.