News
Blood Drive Cancelled by Syfy
Sadly, Syfy have cancelled Blood Drive after one season...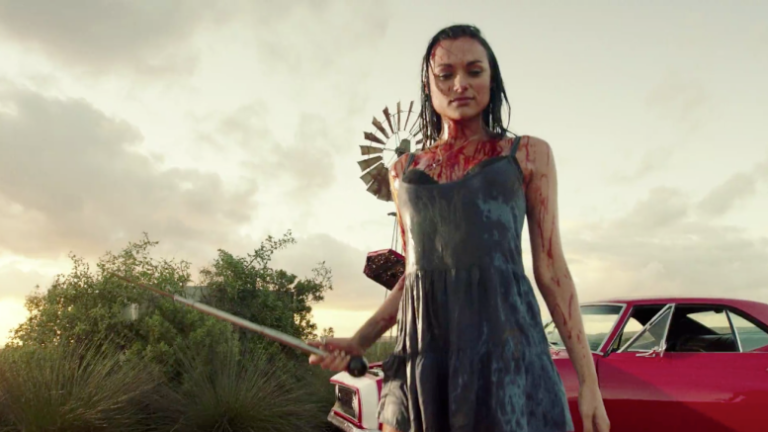 It's a grim week for Syfy viewers.
News broke a few days ago that fan favorite Dark Matter had been cut short after three seasons on the network, and it's now been confirmed that another series has been cancelled – the grindhouse-inspired Blood Drive.
Creator James Roland revealed the news over on his blog, Midnight Grindhouse (via Deadline):
"Unfortunately, your suspicions are correct," he wrote. "Syfy has canceledBlood Drive after one season. If this news makes you angry or sad, you're not alone. I found out not too long ago, but have been trying to think of a way to tell you guys since I felt it was up to me to let the fans know. Ultimately I decided to wait until after the final episode aired so the news did not taint your experience. It simply didn't seem right to burst the bubble so early, especially with how the last episode plays out. We always planned for a season two, but now that the future of the show is uncertain the final scenes seem so much more … final."
Blood Drive initially had great ratings, but they more than halved as the season progressed.