Features
Best New UK TV Drama For Autumn 2022: The Devil's Hour, Crossfire, The Rig, Inside Man & More
Your autumn TV watchlist isn't complete without these gripping UK additions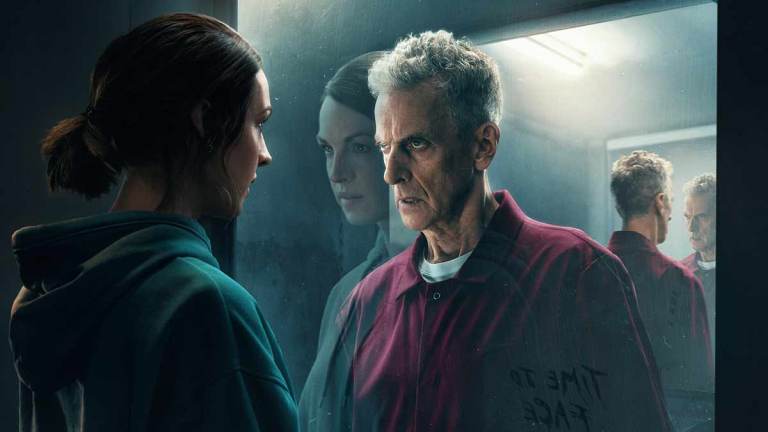 As the nights draw in and autumn arrives, some of the year's hottest TV shows hit our screens, and drama is no exception.
In amongst the new series of cult reality shows like The Great British Bake Off, Strictly Come Dancing, Drag Race UK and I'm a Celebrity, UK TV networks start a fierce competition for the must-watch autumn dramas that will get everyone talking, leaving us with an eye-watering number of release dates to look forward to.
Here are some of the highlights from the UK's autumn 2022 drama releases.
The Bastard Son and The Devil Himself (Netflix, October)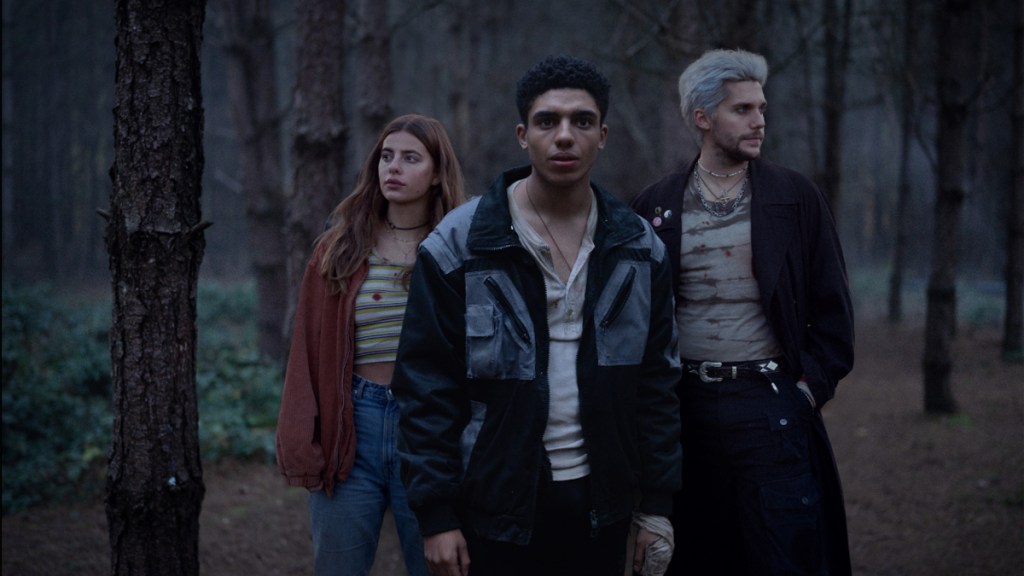 Netflix's Spooky Season line-up includes this eight-part drama based on the Half Bad trilogy of YA books by Sally Greene. It tells the story of sixteen-year-old Nathan (Jay Lycurgo), the illegitimate son of the world's most dangerous witch, who has spent his life being monitored for signs he may follow in his father's destructive footsteps.
A gripping coming-of-age story about defying the odds, adapted by The Lazarus Project's Joe Barton, this eight-episode series will be perfect Halloween 2022 viewing.
The Devil's Hour (Amazon Prime, October)
Another must-watch arriving just in time for Halloween is this horror mini-series produced by Steven Moffat and starring Peter Capaldi, reunited after their time working together on Doctor Who. Capaldi plays the reclusive Gideon, a murderous obsessive on a mission, alongside troubled mum Lucy (Call the Midwife's Jessica Raine) who wakes up every night at 3.33am and sees terrifying visions.
Written by Tom Moran, this hair-raising series comes from the teams behind Dracula and Sherlock, and is set to be released on 28th October.
This England (Sky/NOW, 21st September)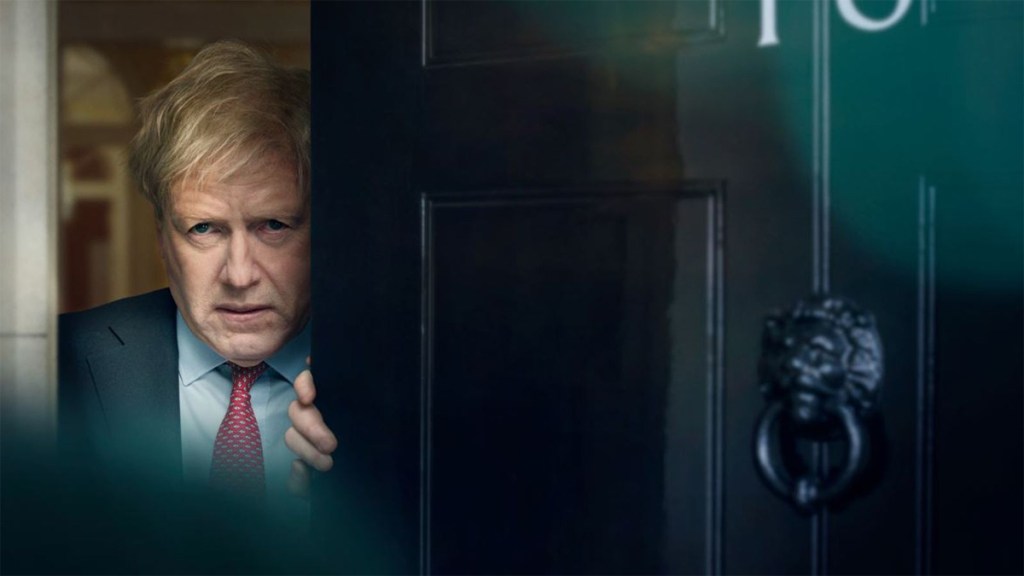 Just when we thought we'd seen the back of Boris Johnson, along comes this new five-part Sky Original based on the former PM's tumultuous first months in office, including the onset of the pandemic.
Starring BAFTA-winning acting royalty Kenneth Branagh as Boris himself in an eerily accurate portrayal that makes him almost unrecognisable, the drama also features Broadchurch's Andrew Buchan as Matt Hancock, W1A's Olivia Lovibond as Carrie Symonds and Pennyworth's Shri Patel as Rishi Sunak.
Is it too soon for a drama tackling this subject? Judging by the speed that UK politics tends to move these days, probably not.
Ridley (ITV, started 29th August)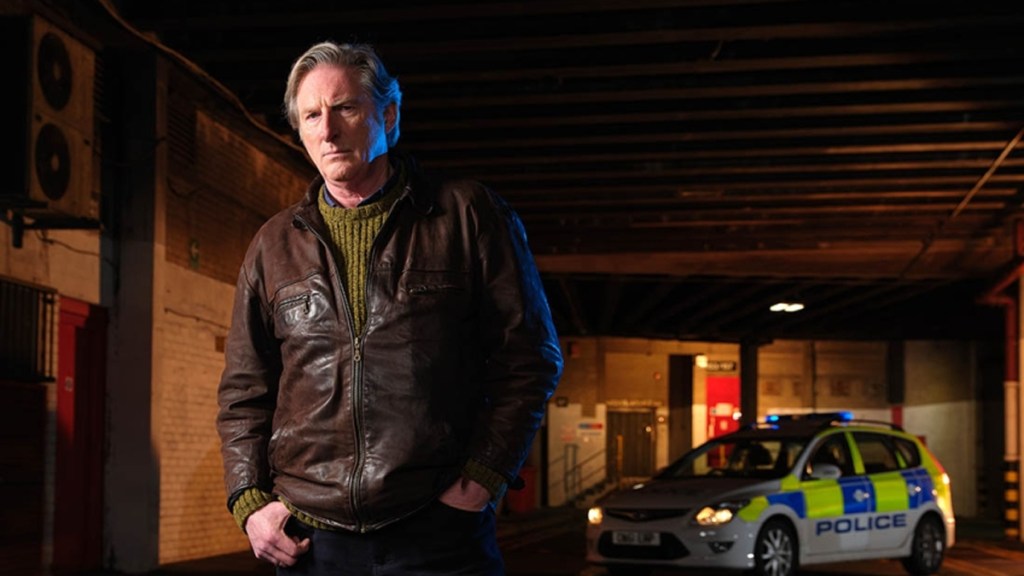 Jesus, Mary and Joseph and the wee donkey, Line of Duty's Adrian Dunbar is back on our screens at last! Ridley comes from Vera creator Paul Matthew Thompson, and sees Dunbar take on the role of retired detective and amateur jazz musician (yes, really) Alex Ridley, who is (all together now!) called out of retirement to tackle a complex murder case alongside an ambitious new DI with a point to prove.
Tired tropes aside, it's a welcome sight to see Dunbar going all Ted Hastings again, and this well-produced drama also has the added bonus of the picturesque backdrop of a wintry rural Lancashire. 
The Walk-In (ITV, 3rd October)
A new UK true crime drama to look forward to, The Walk-In tells the story of how a Neo-Nazi plan to kill an MP was foiled by an inside man. This explosive five-episode ITV drama stars Stephen Graham (Line of Duty) as activist Matthew Collins, a reformed Neo-Nazi turned investigative journalist, who tries to stop attempts to radicalise young boys by infiltrating Far Right groups. Written by BAFTA-winning screenwriter Jeff Pope, the series will be available as a boxset on ITV Hub after the first episode airs on 3rd October.
The English (BBC/Prime Video, November)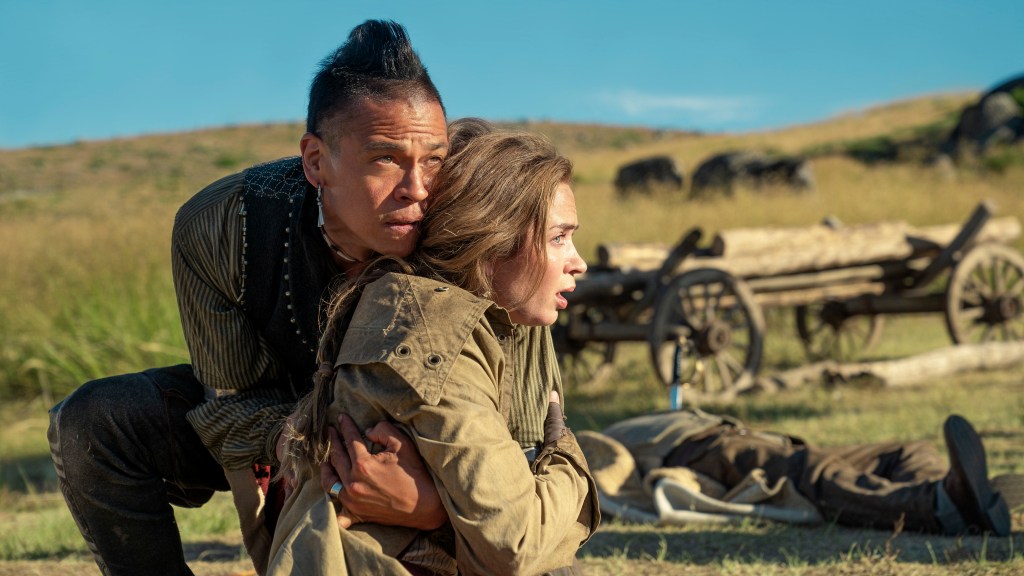 One of the most exciting listings for 2022, The English stars Emily Blunt in a rare return to a TV role, and is a collaboration between BBC2 and Amazon. The six-part series is set in the 1890s American West, and sees Blunt's character Cornelia Locke pursuing the man she believes responsible for her son's death.
There's plenty of other stars in the cast, including Timothy Spall (Mr Turner), Toby Jones (Detectorists) and The Twilight Saga's Chaske Spencer.
Inside Man (BBC & Netflix, tbc)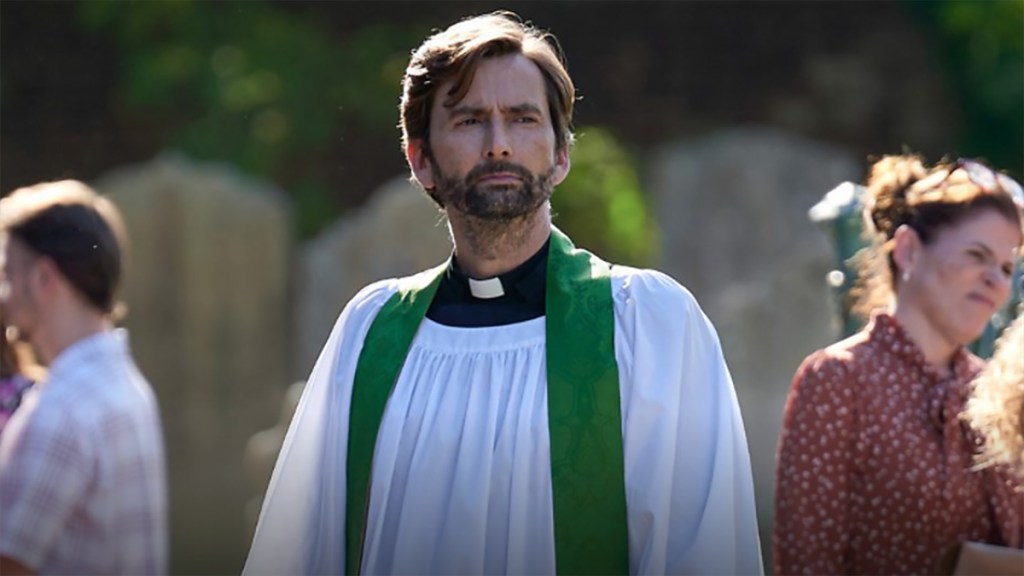 A second Steven Moffat must-watch is this BBC and Netflix collaboration featuring a star-studded cast, including David Tennant (Des), Stanley Tucci (The Hunger Games) and Lydia West (It's a Sin).
This dark and captivating four-part series follows a prisoner on death row, an English vicar and a maths teacher who finds herself trapped in a cellar, as they cross paths in an unexpected way.
Funny Woman (Sky/Now, October)
Set in the swinging sixties, this star-filled drama based on Nick Hornby's novel tells the story of a Blackpool beauty queen determined to become a comedy superstar. It stars Gemma Arterton (Black Narcissus) as the ambitious Barbara Parker, who finds herself becoming the star of a sitcom at a time when the male-dominated comedy world was far from kind to women.
This heart-warming drama also features Rupert Everett (My Best Friend's Wedding), David Threlfall (Shameless) and Morwenna Banks (Slow Horses).
Crossfire (BBC, September)
This absolute nail-biter of a series stars Keeley Hawes (The Midwich Cuckoos) as Jo, whose family holiday at a luxury Canary Islands resort turns into a terrifying nightmare as it becomes the target of a deadly gun attack.
The adrenaline-fuelled three-part series also stars Lee Ingleby (The A Word), Josette Simon (Small Axe) and Line of Duty's Anneika Rose, and should keep us on the edge of our seats. All three episodes will land as a boxset on BBC iPlayer on Monday the 19th of September.
We Are Not Alone (Dave, tbc)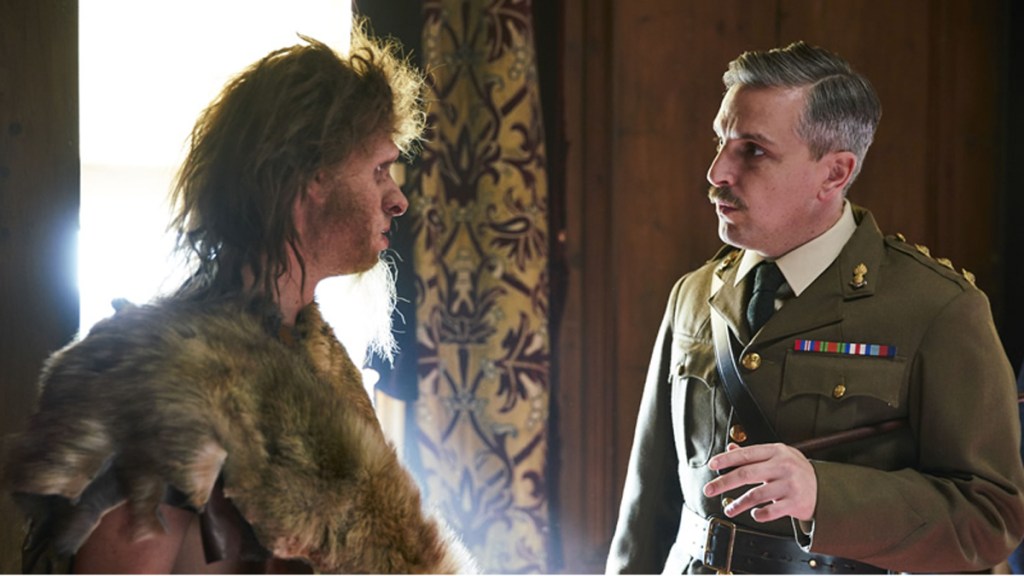 Considering this one-off scripted comedy comes from the creators of Ghosts and Horrible Histories, it's fair to predict We Are Not Alone will have lols-aplenty, as it explores the culture clash between humankind and its new alien masters six weeks after an invasion.
It's written by Laurence Rickard and Ben Willbond (pictured above in Ghosts), who will also feature in the cast alongside the likes of Sherlock's Amanda Abbington, The Inbetweeners' Joe Thomas and comedian Mike Wozniak (Man Down).
Karen Pirie (ITV, September)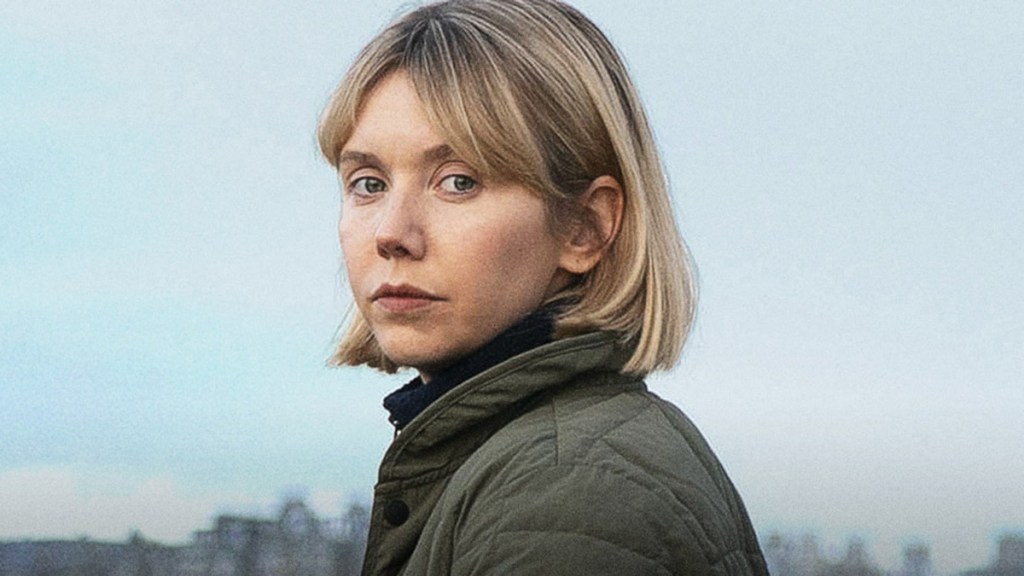 This drama brings to life one of celebrated crime writer Val McDermid's most famous characters, DS Karen Pirie, as she tries to uncover the truth behind the unsolved murder of teenager Rosie Duff 25 years ago.
Set in Scotland, the three-part series stars Lauren Lyle (Outlander) as Karen Pirie, and comes from the team behind Line of Duty and Bodyguard. A good example of McDermid's textbook 'Tartan Noir' brought to life.
SAS: Rogue Heroes (BBC, tbc)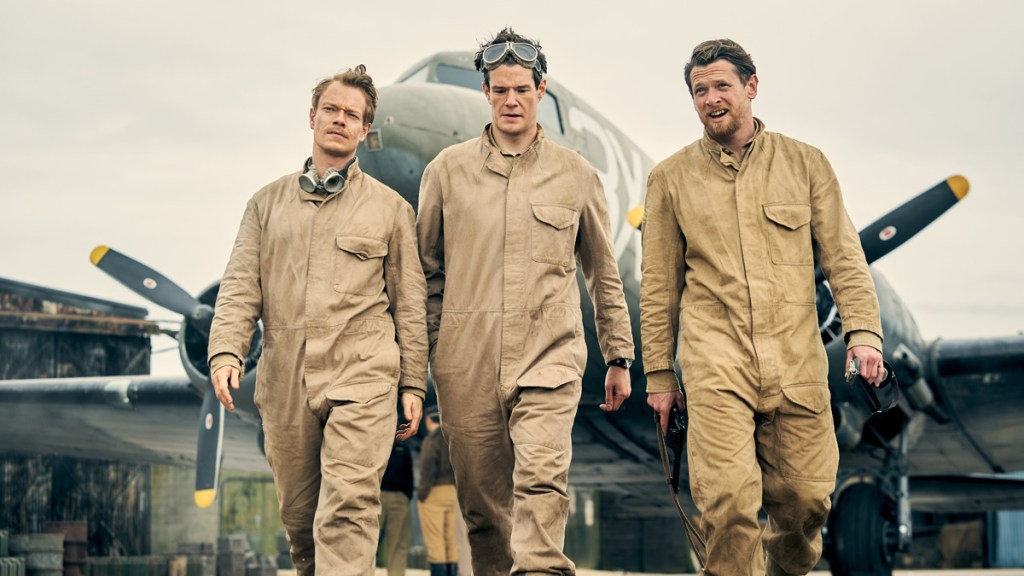 A six-part drama by Peaky Blinders writer Steven Knight about "how the world's greatest Special Forces unit, the SAS, was formed under extraordinary circumstances in the darkest days of World War Two"? Yes please!
Set in Cairo in 1941, this BBC adaptation of Ben Macintyre's best-selling book is packed full of undercover operations, explosions and love stories. It features a top cast, too: Sex Education's Connor Swindells, Game of Throne's Alfie Allen, The Mummy's Sofia Boutella and The Crown's Dominic West among them.
Then You Run (Sky/NOW, tbc)
Four rebellious teenagers' summer holiday turns into a perilous adventure on the run from a terrifying gangster in this upcoming drama based on Zoran Drvenkar's thriller novel, You.
The eight-part drama stars Leah McNamara (Normal People) as Tara, whose estranged father is found dead, causing her and her childhood friends (including Stink, played by I May Destroy You's Vivian Opara) to flee across Europe with three kilos of heroin and a host of deadly criminals on their tails.
Somewhere Boy (Channel 4, tbc)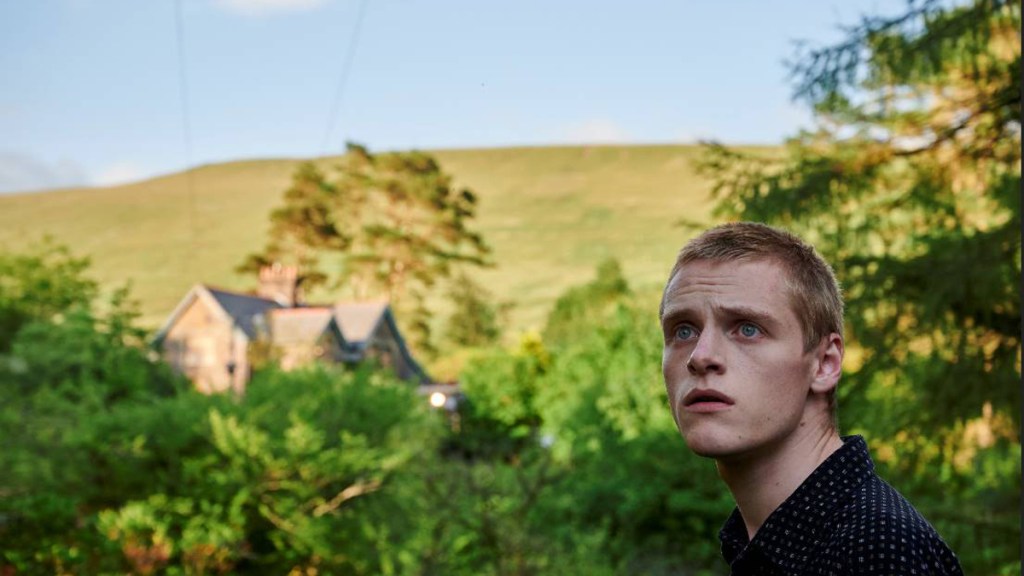 The production company behind The End of The F***ing World is behind this fresh drama telling the story of 18-year-old Danny, who has spent his whole life trapped inside a house in the middle of nowhere after his father convinces him the outside world is full of monsters.
Somewhere Boy explores what happens when he finally leaves the house and sees the world for the first time.
The Rig (Amazon Prime, tbc)
A North Sea oil rig is the creepy backdrop to this supernatural thriller starring Martin Compston (Line of Duty), Iain Glen (Game of Thrones) and Emily Hampshire (Schitts Creek).
Over six episodes, we'll see how a mysterious fog descends on the rig and cuts all communications, and its unknown power begins to impact the crew's relationships and drives them to their limits.
Let's hope that, unlike Vigil, Martin Compston's character has a bit more longevity in this one.
Returning Series: Doctor Who, Ghosts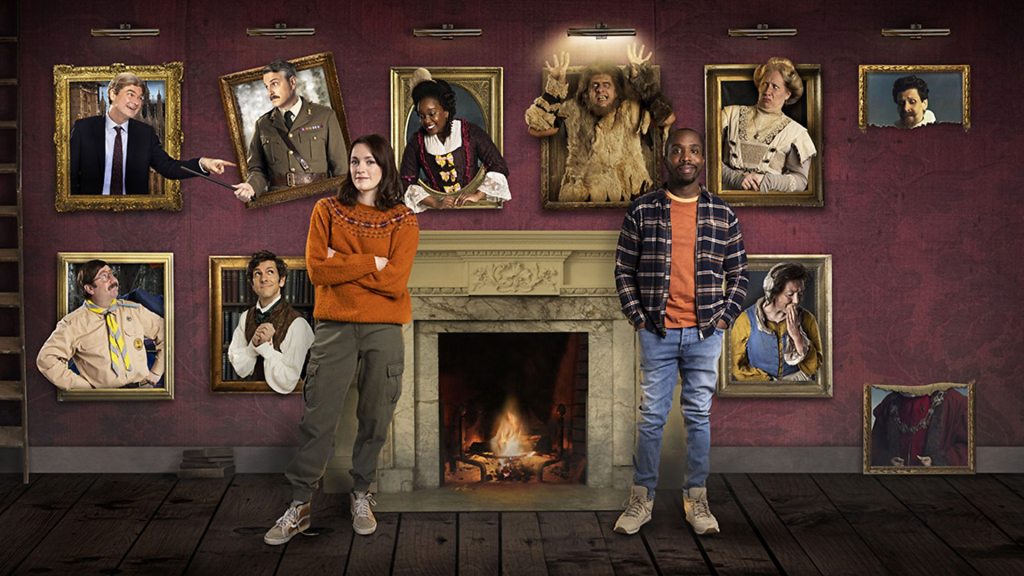 As well as all of these brand-new offerings, there's some excellent new seasons of existing dramas including The Pact, Industry, Doc Martin (series 10, no less!), Ghosts and of course Jodie Whittaker's final episodes in Doctor Who. Let the ratings battles commence.