Features
Small Axe Cast, True Stories, Air Dates, Where to Watch: A Guide to the 5 Steve McQueen Films
Here's all the info about Steve McQueen's Mangrove, Lovers Rock, Red White and Blue, Alex Wheatle, and Education
'If you are the big tree, we are the small axe'
Made famous by Bob Marley and the Wailers' 1973 song 'Small Axe', that's the traditional proverb behind the title for a five-film series by Oscar-winning British director Steve McQueen (12 Years a Slave, Shame, Hunger).
Two of McQueen's Small Axe films were selected for this year's Cannes Film Festival and in October, one opened the 64th London Film Festival. Now, all five are coming straight to BBC One and iPlayer in the UK, and Amazon Prime Video around the world. The home release has nothing to do with the pandemic; it was always the plan for these feature-length films with a cast including Star Wars' John Boyega and Black Panther's Letitia Wright, to air for a mainstream audience on prime time UK television.
11 years in the making, the five films were funded by BBC Studios and made to celebrate key figures in Black British history and create an on-screen record of a disappearing generation of London's West Indian community.
Speaking in June 2020, in the aftermath of the murder of George Floyd by a US police officer that prompted Black Lives Matter protests around the world, McQueen dedicated the films to Floyd "and all the other black people that have been murdered, seen or unseen, because of who they are, in the US, UK and elsewhere."
Here's the information on all five films, including plot synopses, cast and release dates:
Mangrove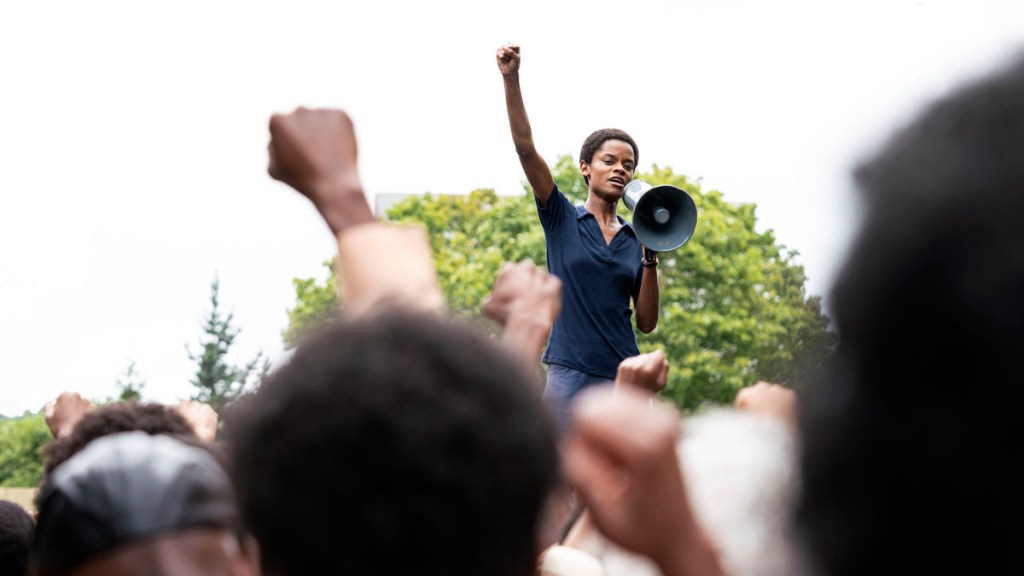 Synopsis: Mangrove tells this true story of The Mangrove Nine, who clashed with London police in 1970. The Old Bailey trial that followed was the first judicial acknowledgment of behaviour motivated by racial hatred within the Metropolitan Police.
Cast: Letitia Wright (Black Panther), Shaun Parkes (Lost in Space) and Malachi Kirby (Curfew) star alongside Rochenda Sandall (Line of Duty), Jack Lowden (The Long Song), Sam Spruell (Snow White and the Huntsmen), Gershwyn Eustache (The Gentleman), Nathaniel Martello-White (Collateral), Richie Campbell (Liar), Jumayn Hunter (Les Miserables) and Gary Beadle (Summer of Rockets). Mangrove was co-written by Alastair Siddons and Steve McQueen.
Release date: Sunday 15th November, 9pm, BBC One (UK), Friday 20th November on Amazon Prime Video (US)
Lovers Rock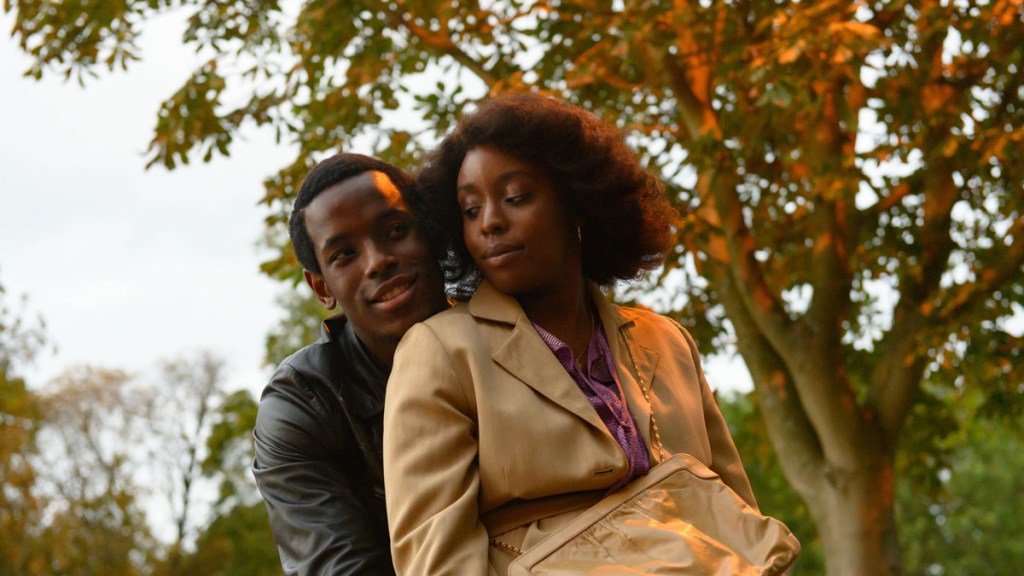 Synopsis: Lovers Rock tells a fictional story of young love and music at a blues party in the early 1980s. A single evening at a house party in West London sets the scene, developing intertwined relationships against a background of violence, romance and music.
Cast: Amarah-Jae St Aubyn makes her screen debut opposite the BAFTAs 2020 Rising Star award recipient Micheal Ward (Blue Story). Shaniqua Okwok (Boys), Kedar Williams-Stirling (Sex Education), Ellis George (Doctor Who), Alexander James-Blake (Top Boy), Kadeem Ramsay (Blue Story) also star, as well as Francis Lovehall and Daniel Francis-Swaby who make their screen debuts. Lovers Rock was co-written by Courttia Newland and Steve McQueen.
Release date: Sunday 22nd November, 9pm, BBC One (UK), Friday 27th November on Amazon Prime Video (US)
Red, White and Blue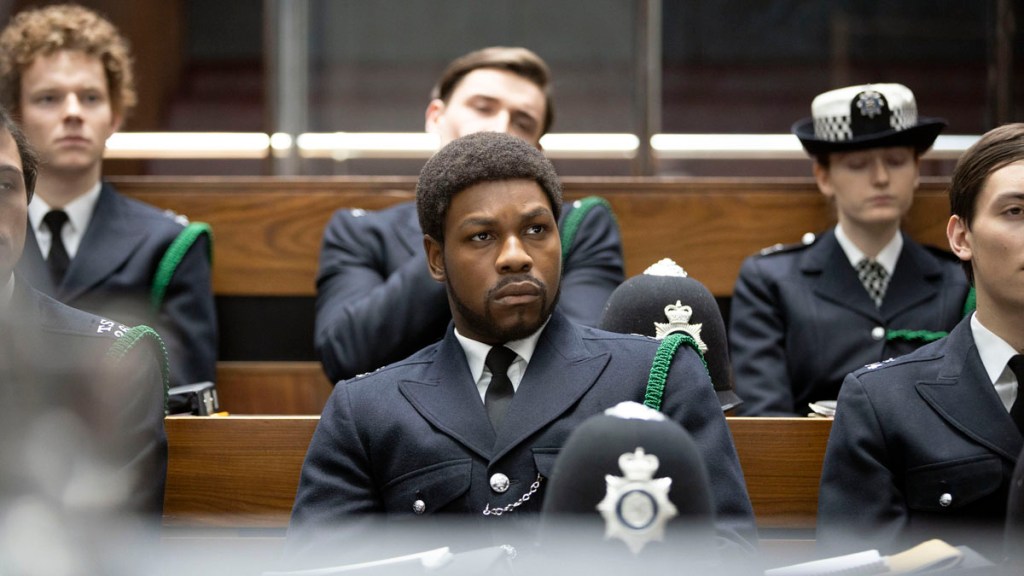 Synopsis: Red, White and Blue tells the true story of Leroy Logan (John Boyega), a young forensic scientist with a yearning to do more than his solitary laboratory work. When he sees his father assaulted by two policemen, he finds himself driven to revisiting a childhood ambition to become a police officer; an ambition borne from the naïve hope of wanting to change racist attitudes from within. Leroy must face the consequences of his father's disapproval, and the blatant racism he finds in his new role as a despised yet exemplary constable in the Metropolitan Police Force.
Cast: John Boyega (Star Wars: The Force Awakens) and Steve Toussaint (Prince of Persia) star with talented newcomers Tyrone Huntley, Nathan Vidal and Jaden Oshenye. Red, White and Blue was co-written by Courttia Newland and Steve McQueen.
Release date: Sunday 29th November, 9pm, BBC One (UK), Friday 4th December on Amazon Prime Video (US)
Alex Wheatle
Synopsis: Alex Wheatle follows the true story of award-winning writer, Alex Wheatle from a young boy through his early adult years. Having spent his childhood in a mostly white institutional care home with no love or family, he finally finds not only a sense of community for the first time in Brixton, but his identity and ability to grow his passion for music and DJing. When he is thrown in prison during the Brixton Uprising of 1981, he confronts his past and sees a path to healing.
Cast: Sheyi Cole stars opposite Jonathan Jules, with Robbie Gee (Snatch), Elliott Edusah (1917), Cecilia Noble (Black Mirror) and Johann Myers (The Lost City of Z). Alex Wheatle was co-written by Alastair Siddons and Steve McQueen.
Release date:Sunday 6th December, 9pm, BBC One (UK), Friday 11th December on Amazon Prime Video (US)
Education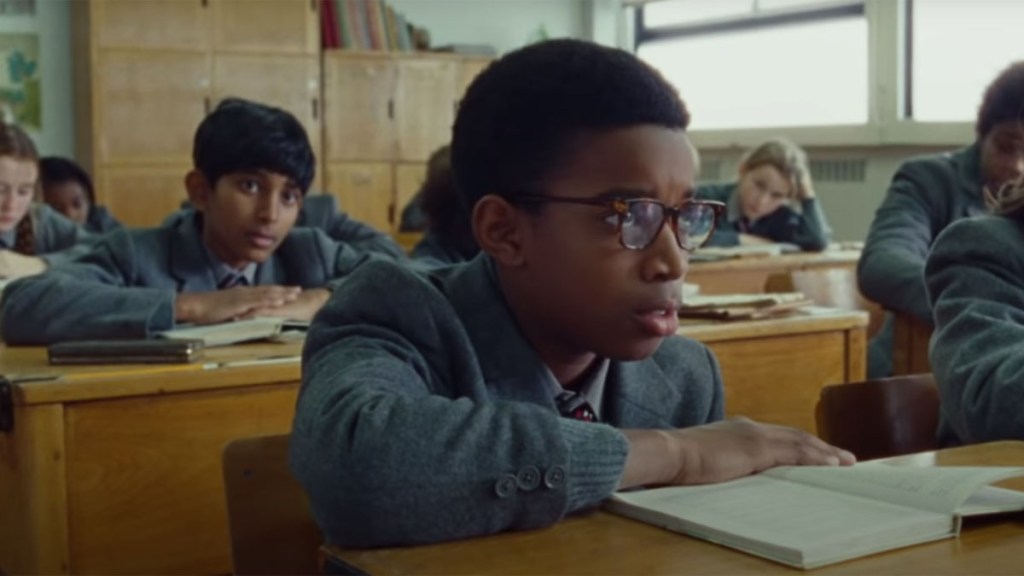 Synopsis: Education is the coming of age story of 12-year-old Kingsley (Kenyah Sandy), who has a fascination for astronauts and rockets. When Kingsley is pulled to the headmaster's office for being disruptive in class, he discovers he's being sent to a school for those with "special needs." Distracted by working two jobs, his parents (Sharlene Whyte, Daniel Francis) are unaware of the unofficial segregation policy at play, preventing many Black children from receiving the education they deserve, until a group of West Indian women take matters into their own hands.
Cast: Kenyah Sandy stars opposite Sharlene Whyte (We Hunt Together, Waterloo Road), Daniel Francis (Once Upon a Time), Tamara Lawrance (The Long Song) also stars with Naomi Ackie (Star Wars: The Rise of Skywalker). Education was co-written by Alastair Siddons and Steve McQueen.
Release date: Sunday 13th December, 9pm, BBC One (UK), Friday 18th December on Amazon Prime Video (US)