Features
Upcoming Horror Movies in October 2020: Theaters, Streaming, and VOD
Here's a rundown of the coming month's high-profile and under-the-radar horror movie releases, available in theaters and to stream.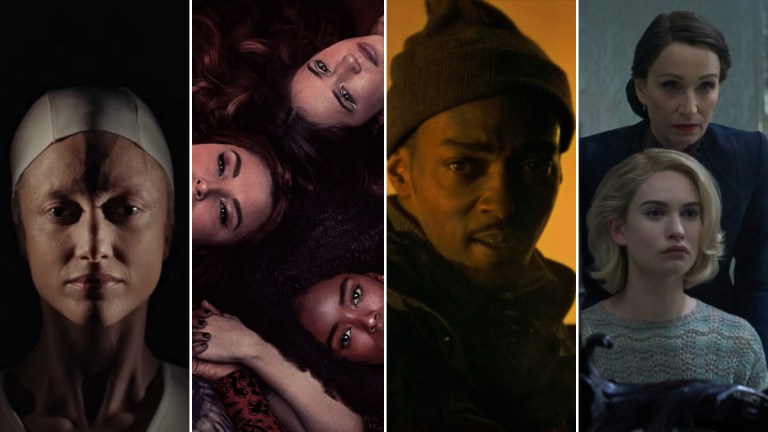 October is here, which means it's the time of the season for getting scared. With Halloween gradually becoming a month-long celebration over the past few years — even if the coronavirus has put a damper on many activities such as trick-or-treating — one thing we can always look forward to during these 31 days is a deluge of horror movies old and new, whether via streaming, cable network marathons or even fleeting theatrical releases.
Horror is already a reliable genre both at the box office (under normal circumstances) and in the digital space, so it's no surprise that even in these compromised times, scary movies are coming at us hard and fast in October. Below is a round-up of fresh horror releases arriving either at your local multiplex (and we urge you to keep the risks of going to the theater in mind) or right in your living room. Ironically, even in decidedly unnerving times, scary movies can still be a hell of a lot of fun.
Scare Me
Available on Shudder on October 1
The October genre onslaught gets underway right at the sound of the starting gun with this Shudder original. Josh Ruben writes, directs and stars as Fred, a frustrated copywriter who retreats to an isolated cabin to write a novel and meets a successful horror author named Fanny (Aya Cash) while out jogging. She challenges him to a scary storytelling contest, and the spooky games begin. Ruben makes his feature directorial debut on what is billed as a "metafictional horror comedy" with social underpinnings.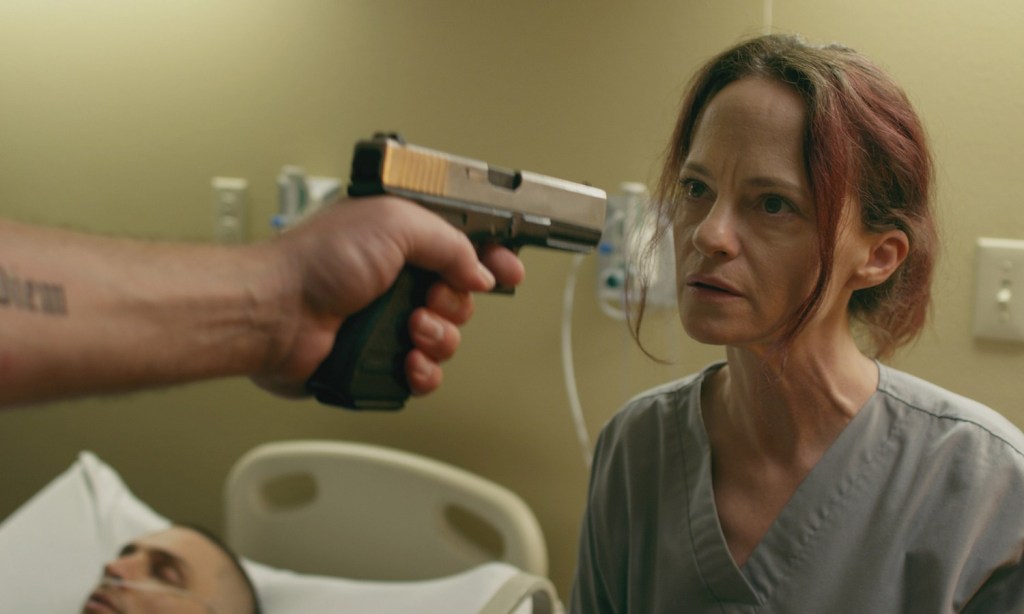 12 Hour Shift
Out on VOD and in theaters on October 2 (US only, UK TBA)
We reviewed this dark-as-pitch comedy at September's Fantasia Festival and enjoyed its macabre humor immensely. Angela Bettis (May) stars as a night nurse in a Texas hospital running a side business in organ harvesting with her supervisor and her dumb-as-rocks cousin. Grisly mayhem and gooey twists ensue, with Bettis delivering a fantastic deadpan performance at the center of it. Writer/director Brea Grant allows herself a few self-indulgent moments, but overall this is a lot of fun.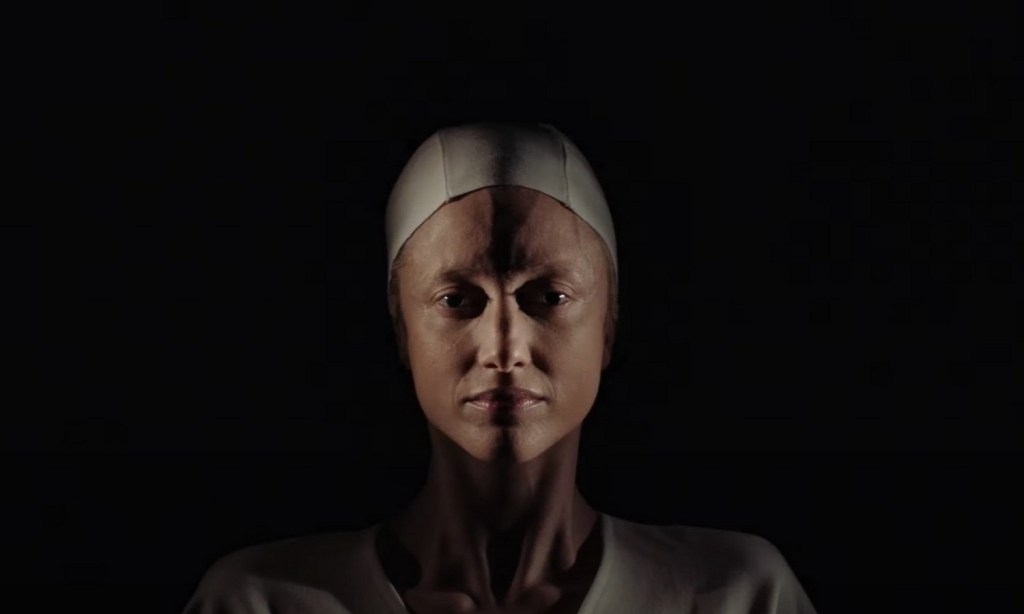 Possessor
Out in theaters on October 2 (US only, UK TBA)
Eight years after his debut, 2012's Antiviral, Brandon Cronenberg again proves why he could be a natural heir apparent to his father David's body horror crown. Andrea Riseborough (Mandy) stars as Tasya Vos, an assassin who is employed to take out high-level corporate clients by implanting her mind in the brain of someone close to the target. But Tasya's increasing instability might threaten her latest mission. Jennifer Jason Leigh and Christopher Abbott co-star in this grisly tale of murder, vengeance and violation that does not pull any punches.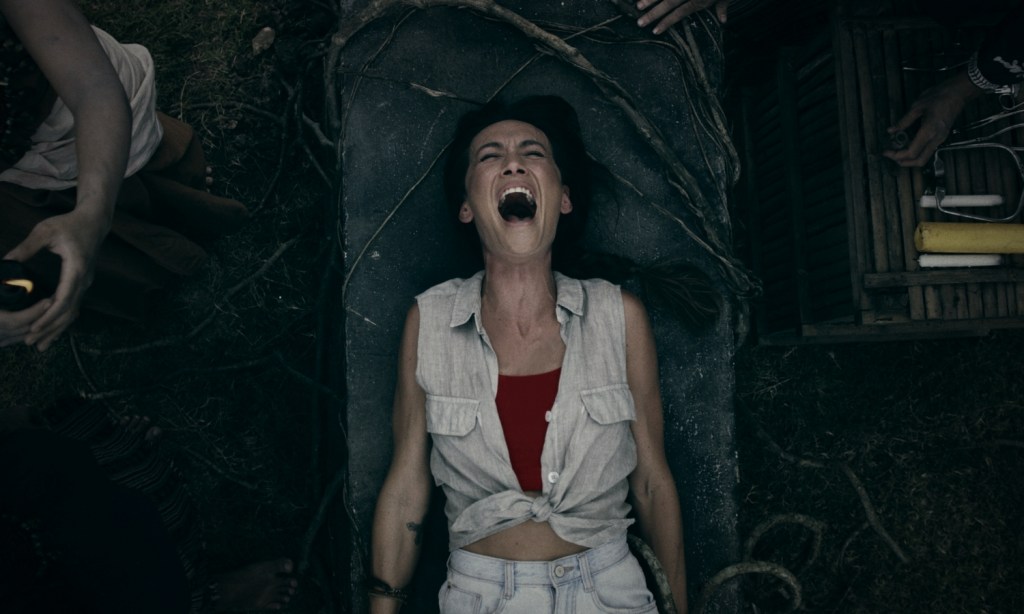 Death of Me
Out in theaters, on VOD and digital October 2 (US), VOD November 23 (UK)
Darren Lynn Bousman (Saw II – IV) directs Maggie Q (Fantasy Island) and Luke Hemsworth (Westworld) as Christine and Neil, a couple who awaken hungover during an island vacation with no memory of the previous night. But things take a turn for the bizarre when footage on Neil's camera apparently shows him murdering Christine. Bousman's stint with the Saw franchise makes him perfect to helm this sort of horror mystery — which will no doubt take some mind-bending twists and turns before it's over.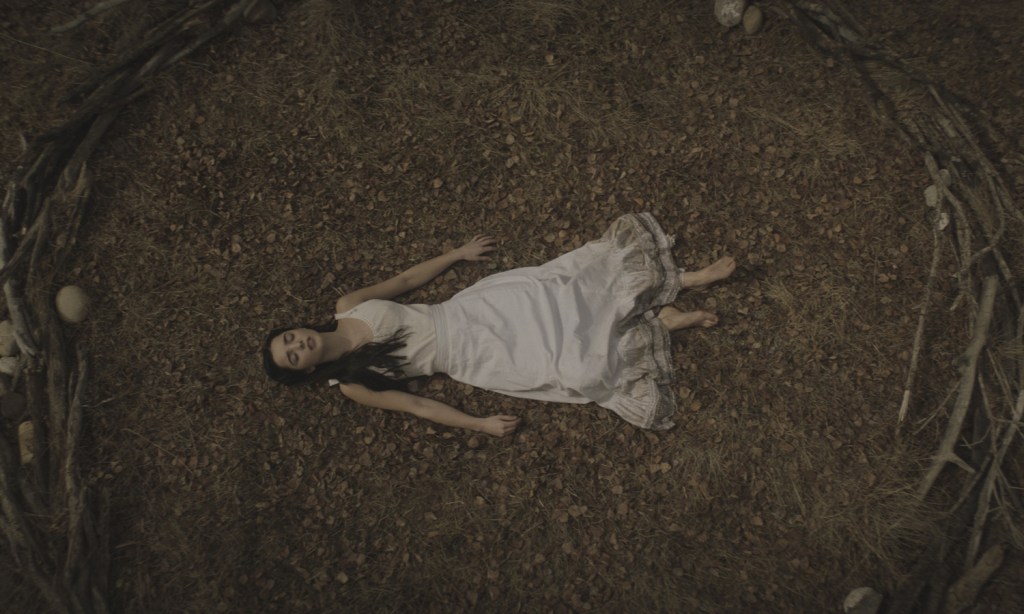 The Curse of Audrey Earnshaw
Out in theaters October 2, on VOD and digital October 6 (US), VOD November 16 (UK)
Folk horror is one of our favorite subgenres, which is why The Curse of Audrey Earnshaw immediately caught our eye. Writer/director Thomas Robert Lee has apparently set out to capture that sweet spot of religious paranoia, occult folklore and supernatural terror as a young woman and her mother are suspected of witchcraft when an unknown pestilence descends on their remote Protestant town. The film world premiered to strong reviews earlier this month at Fantasia Fest 2020.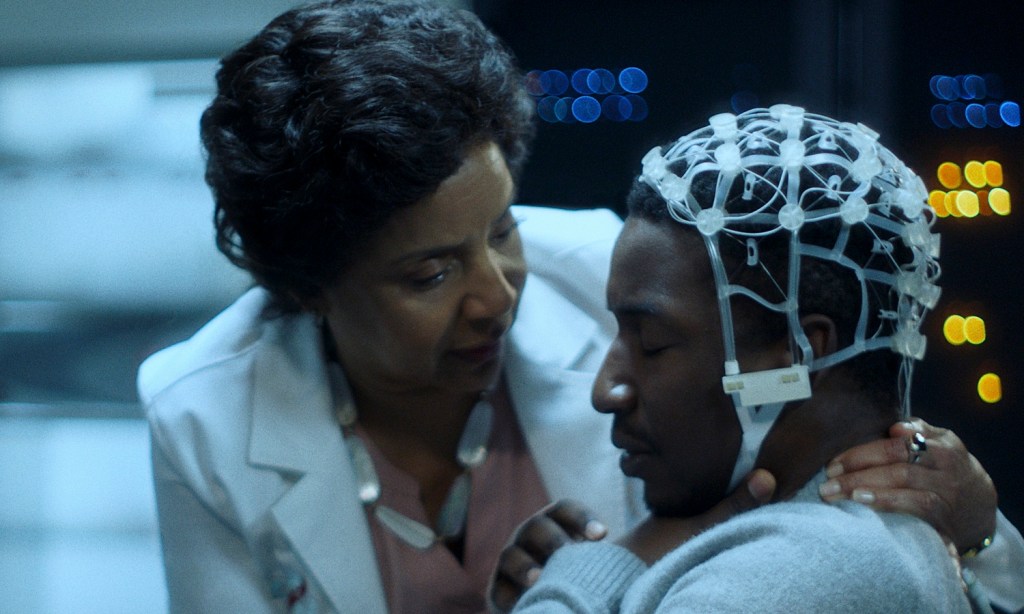 Welcome to the Blumhouse
Available on Amazon Prime on October 6/October 13
Leave it to terror factory Blumhouse to give you more horror than you can handle. The mini-studio is developing a slate of genre entries that it will premiere on Amazon Prime, with four of them making their debut this month. Black Box and The Lie launch on October 6, while Nocturne and Evil Eye turn up on October 13. All four look promising, so we'll see if this is the start of a whole new anthology franchise for producer Jason Blum and his team.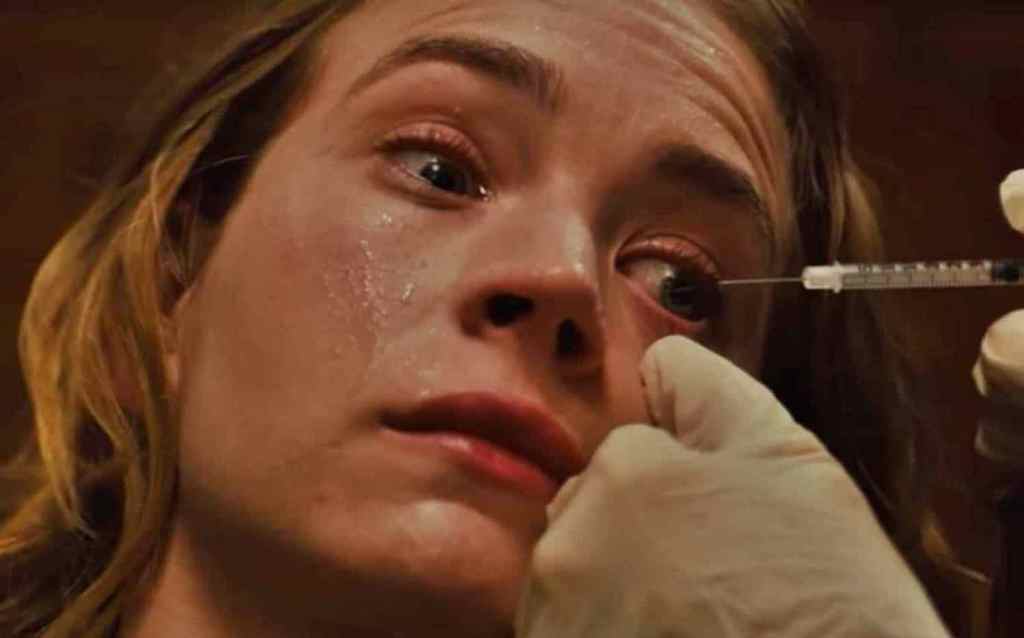 Books of Blood
Available on Hulu on October 7 (US Only, UK TBA)
Inspired by author Clive Barker's groundbreaking 1984 collection of short stories, this anthology film from writer/director Brannon Braga (FlashForward) features three mostly original stories (one is loosely based on the tale that kicked off Barker's collection, "Book of Blood"). All three tales weave in and out of each other, incorporating both human depravity and supernatural malignancy even if they're not right out of Barker's text. Britt Robertson (Tomorrowland) and Anna Friel (Pushing Daisies) lead the cast.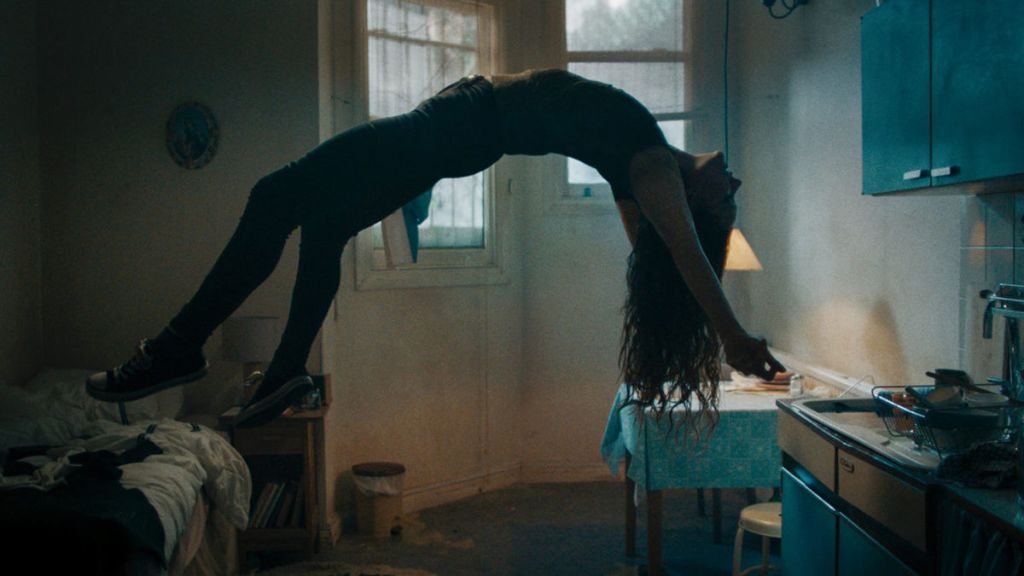 Saint Maud
Out in theaters on October 9 (UK only, US TBA)
This feature debut from Brit director Rose Glass is an absolute tour de force which ran the festival circuit in 2019 and was initially planned for release in the Spring. Morfydd Clark plays Maud, a pious young nurse who believes she talks directly to God and who thinks her mission is to save the soul of former dancer Amanda (Jennifer Elhe) who is dying. Body, mind and soul are in conflict in this haunting and terrifying elevated horror which boasts terrific performances and has picked up many plaudits on its long road to release. We've seen it and we loved it, check out our five star review.
The Wolf of Snow Hollow
Out on VOD and in theaters on October 9 (US only, UK TBA)
Like Scare Me, this is mostly another one-man-band type of movie, this time from writer, director and star Jim Cummings (Thunder Road). He plays John Marshall, a small-town sheriff and recovering alcoholic who faces a series of gruesome murders that keep occurring on the full moon and seem to be the work of a werewolf. But werewolves don't exist — or do they? The film is also notable for being the final screen appearance of the late, legendary Robert Forster (Jackie Brown).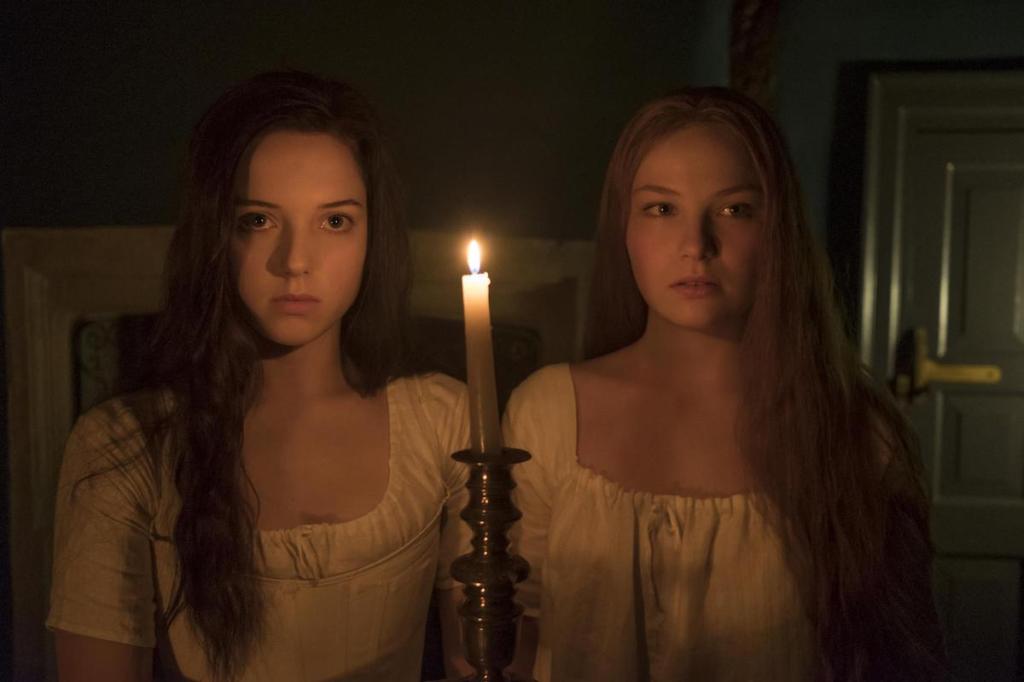 Carmilla
Out in theaters on October 16 and VOD from October 19 (UK only)
This reimagining of the Sheridan de Fanu classic vampire story is a coming of age tale which sees a young girl (Hannah Rae) brought up in isolation and beginning to explore her sexuality become enchanted by the mysterious stranger (Devrim Lingnau) who enters her life after a carriage crash. From writer-director Emily Harris, this adaption strips back the supernatural elements and focuses more on a forbidden love made harder by Lara's strict governess (Jessica Raine).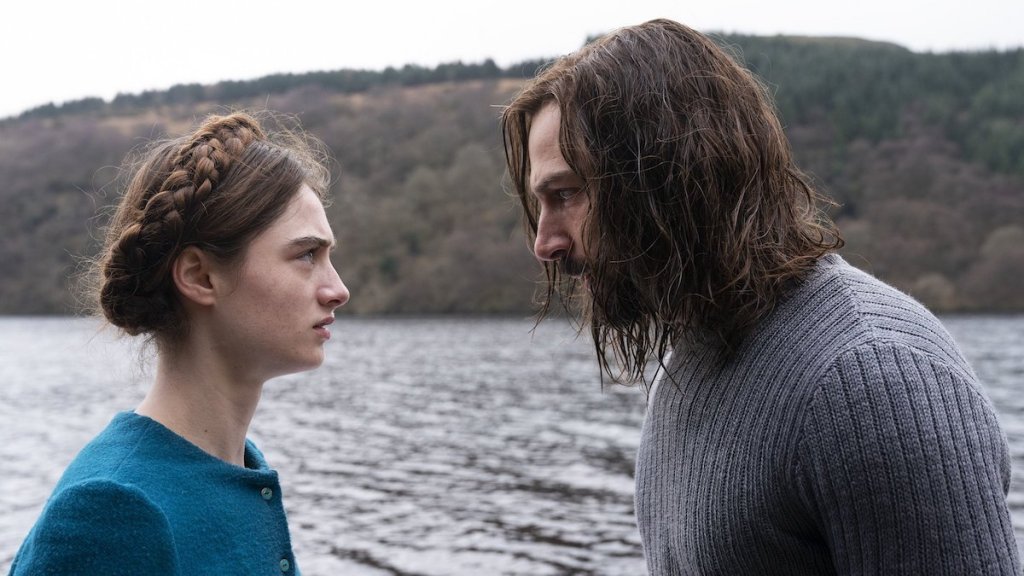 The Other Lamb
In theaters and on MUBI on October 16 (UK only)
An all female cult headed up by a solitary male leader is the setting for this horror starring Raffey Cassidy as a young woman raised from birth in this strange sect. All of the women in the group are either 'wives' or 'daughters' of Michiel Huisman's Shepard and Selah (Cassidy) is about to transition between the two. A coming of age story set against a rural backdrop, this is the English language debut of Polish director Małgorzata Szumowska – released in America in the Spring it's now coming to the UK via MUBI.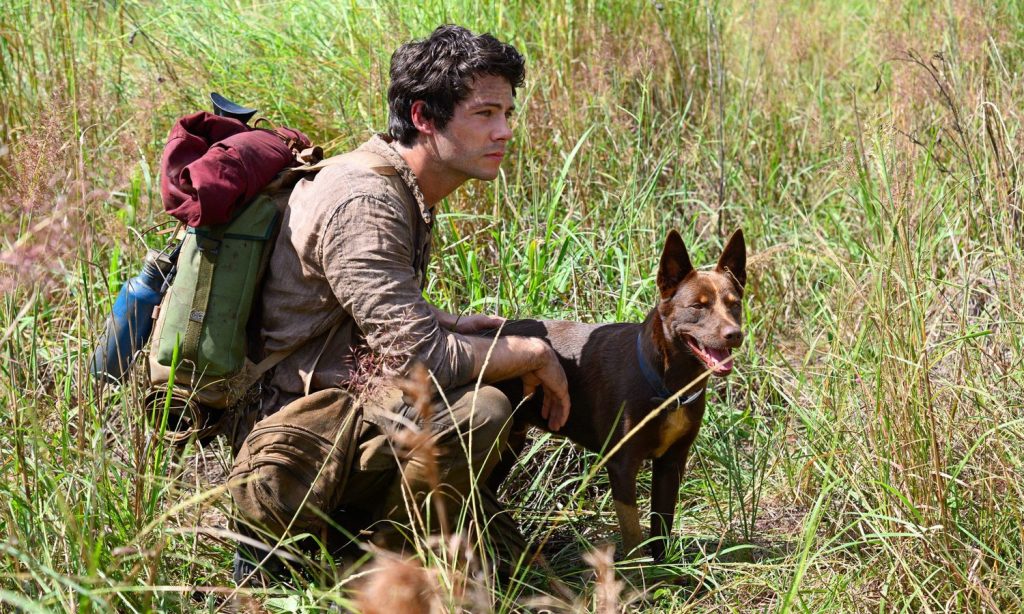 Love and Monsters
Available on digital and VOD on October 16 (US only, UK TBA)
Originally titled Monster Problems, this project has been in development since freakin' 2012, with Shawn Levy (Stranger Things) producing it all along. Dylan O'Brien (The Maze Runner) stars as Joel, who has been living underground with the rest of humanity for seven years after an event called the Monsterpocalypse. With giant creatures roaming the land, Joel starts out on an 80-mile quest to reunite with his high school girlfriend (Iron Fist's Jessica Henwick). The movie bounced around several release dates this year before Paramount Pictures settled on a VOD arrival.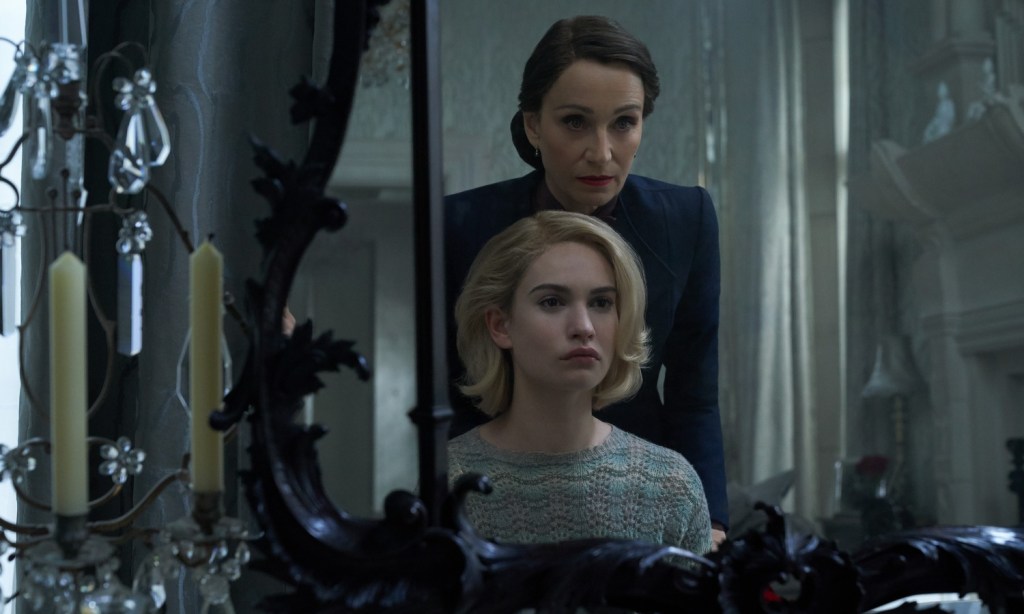 Rebecca
Available on Netflix on October 21
Alfred Hitchcock's 1940 version of the classic Daphne du Maurier novel won Best Picture. Can iconoclastic British filmmaker Ben Wheatley's new vision of the material do the same? Um…maybe not, but we applaud Wheatley for putting his own stamp on this intensely Gothic story of jealousy and obsession. The cast is aces too, with Armie Hammer as Maxim de Winter, Lily James as the second Mrs. De Winter and, best of all, Kristin Scott Thomas as Mrs. Danvers.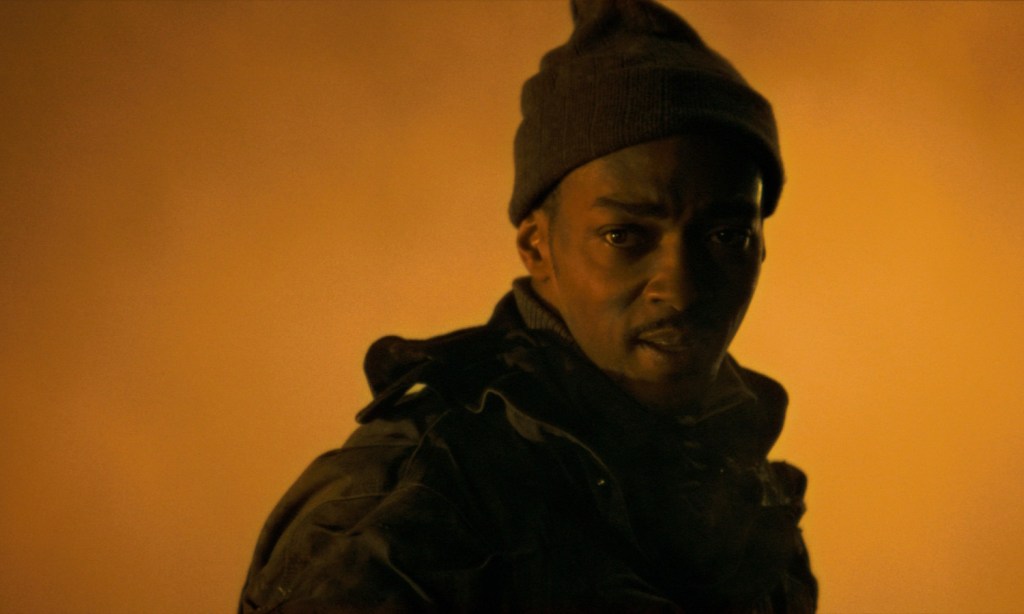 Synchronic
Out in theaters and on VOD on October 23 (US only, UK TBA)
The indie horror writing, directing and acting team of Justin Benson and Aaron Moorhead, creators of the striking Spring and The Endless, have come up with perhaps their most ambitious film yet in Synchronic. More sci-fi than horror, the movie still has plenty of unnerving touches as it unspools the story of new drug that causes its users to disappear — and sometimes come back dead or mutilated. Anthony Mackie is superb as a paramedic who literally races against time to stop the spread of the drug and save someone close to him. This one comes strongly recommended.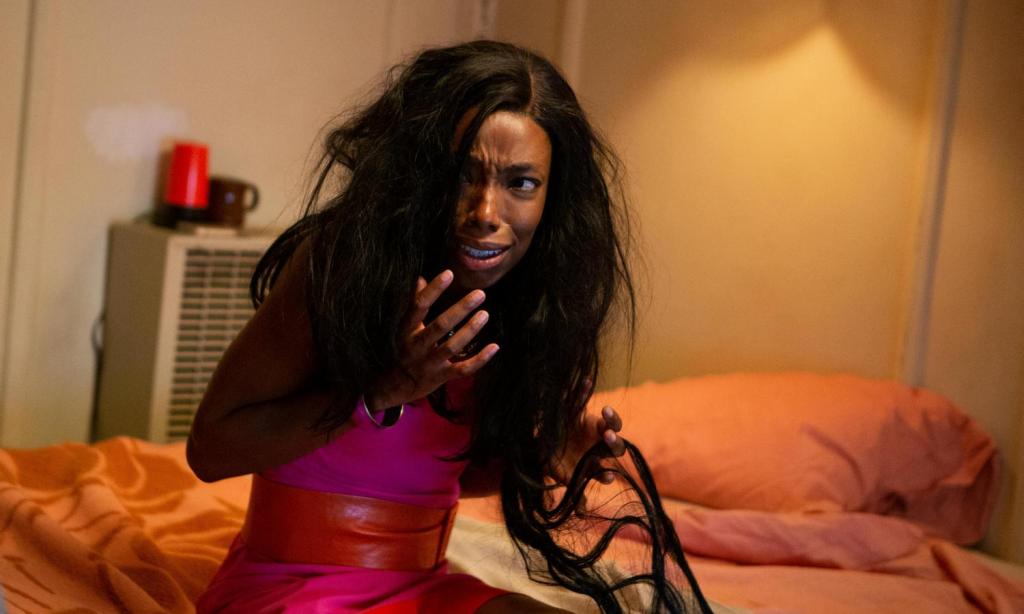 Bad Hair
Available on Hulu on October 23 (US), in cinemas on November 27 2020 (UK)
Dear White People writer/director Justin Simien takes a wide left turn into the genre space with his second feature, a horror satire set in 1989. Elle Lorraine plays an ambitious young woman who learns that the hair weave she gets to succeed in the image-obsessed world of music television may have a mind of its own. This looks like bizarre fun, with a sparkling cast that includes Vanessa Williams, Lena Waithe, Laverne Cox, Jay Pharoah, Kelly Rowland, Blair Underwood, James Van Der Beek and Usher.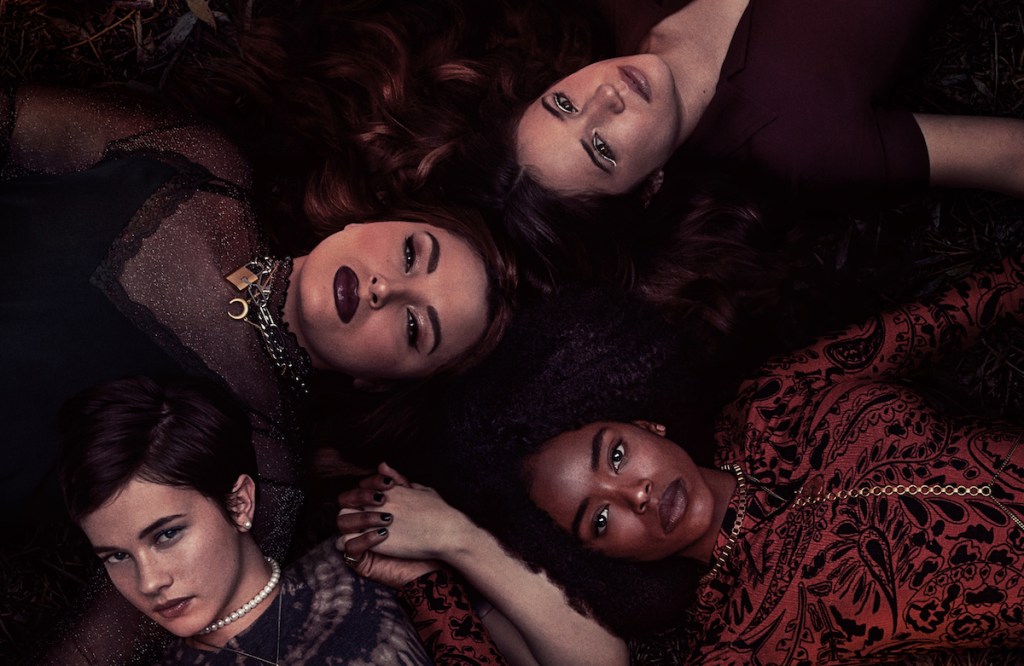 The Craft: Legacy
Available on premium VOD on October 28 (US) and in cinemas October 28 (UK)
You can read more here about this long-awaited sequel to/remake of the formative 1996 teen witch movie, but the basics are that this is set in the universe of the first film while essentially retelling and expanding upon its original premise. Cailee Spaeny, Gideon Adlon, Lovie Simone and Zoey Luna star as the quartet of young women who find a book of spells and begin wielding its power. Originally slated for theatrical release, it's premiering as a PVOD offering just in time for Halloween.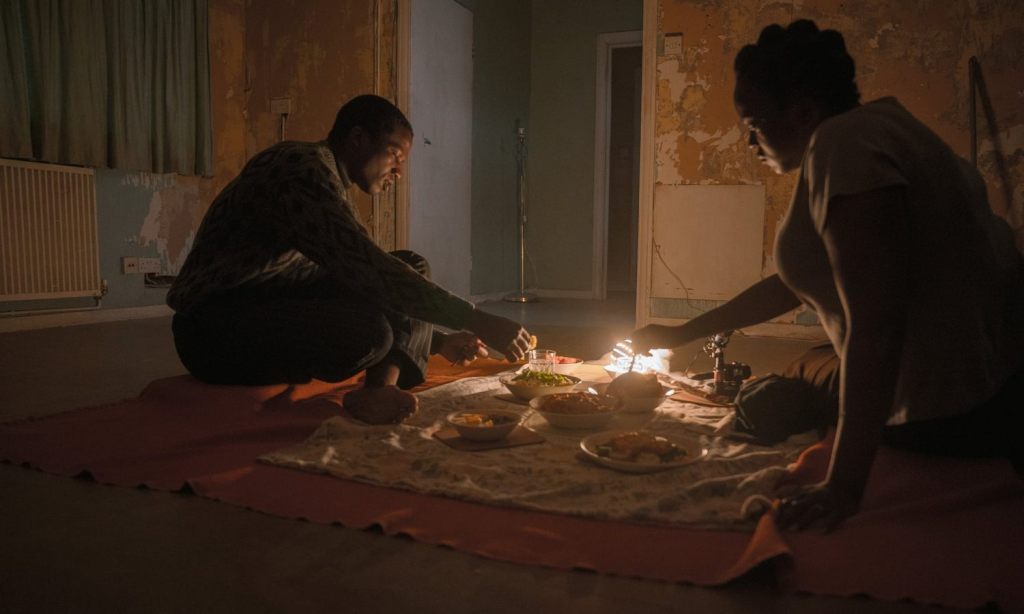 His House
Available on Netflix on October 30
Remi Weekes directs this unsettling tale about two South Sudan refugees (Wunmi Mosaku and Sope Dirisu) who escape their war-torn nation but unwittingly bring a supernatural presence with them as they try to resettle in London. Matt Smith (Doctor Who) also stars in the film, which combines real-life and unreal horrors while tackling the continuing geopolitical and social plights of people unwittingly displaced from their homes.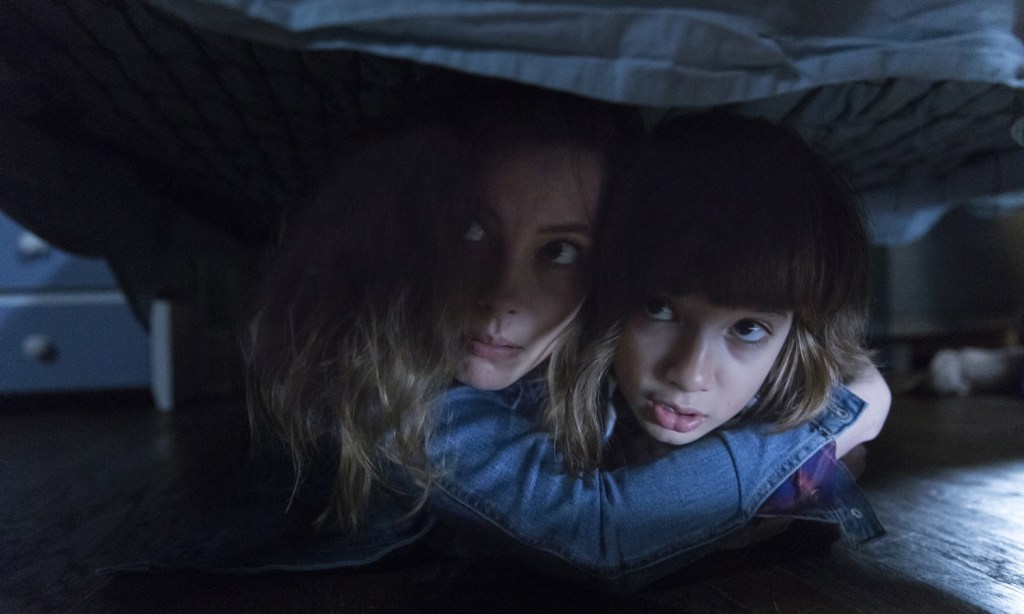 Come Play
Out in theaters on October 30 (US only, UK TBA)
Gillian Jacobs (Community) and John Gallagher Jr. (Westworld) play the parents of a lonely young boy (Azhy Robertson) whose tablet and smartphone are the means by which a mysterious creature attempts to break into our world — unless the boy's parents can stop it. Will writer/director Jacob Chase go for simple thrills or use the horror genre as a way to comment on young people's ever-increasing addiction to their screens? And by the way, we're done here, so get off your screen and go get some fresh air.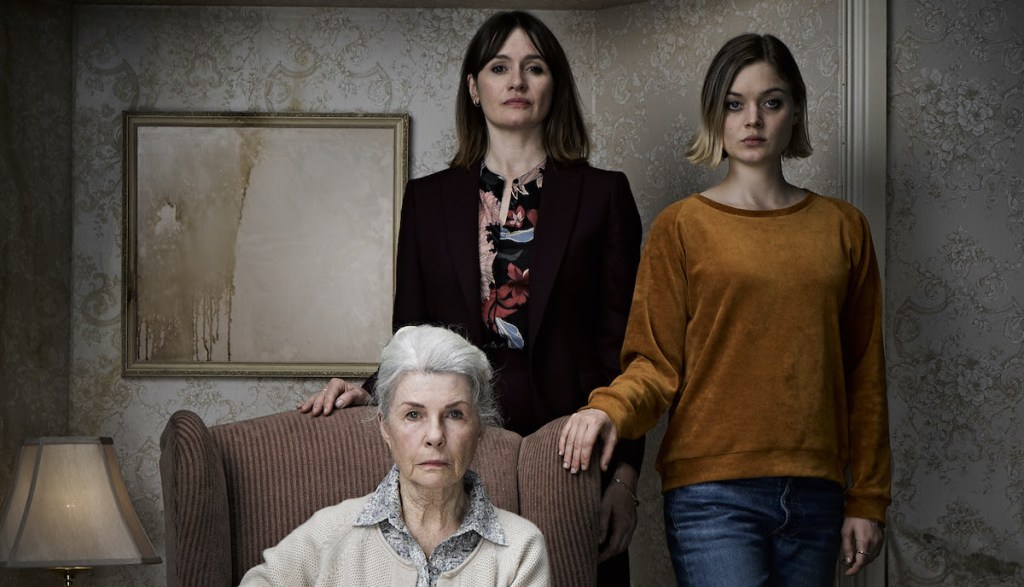 Relic
Out in theaters October 30 (UK only)
Dementia is at the heart of this very eerie chiller where three generations of women convene in an old family home which seems to be rotting from the inside. Robyn Nevin, Emily Mortimer and Bella Heathcote star in a slow build drama which delves into the horror of losing your sense of self, as Nevin's matriarch goes missing for days and can't remember what happened while her house is filled with odd notes, black mold and snippets of a life slipping away from her grasp. This is the feature debut of Australian-Japanese director Natalie Erika James and it's a stylish, chilling and confident first feature with a final act that veers into full blown horror. Out already in the States on VOD it has a UK theatrical release in the UK.