Features
Best Horror Movies on Hulu
Gather around the campfire and gaze upon the terror of the best horror movies on Hulu.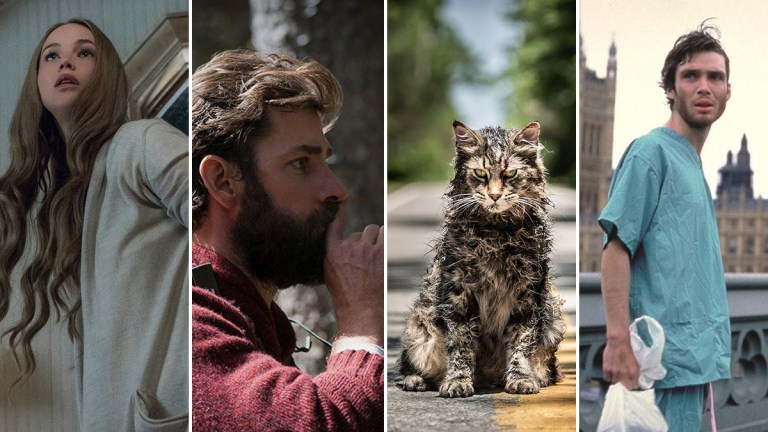 Editor's Note: This post is updated regularly. Bookmark this page and come back often to see the additions to the best horror movies on Hulu.
Horror can come from anywhere: an unfamiliar European hostel, a remote sleepaway camp in the woods or even just in the comfy confines of the human brain. Every now and then it can be fun to reconnect with that child-like portion of our minds that is truly susceptible to irrational fear. The best way is to merely just hear a good scary story.
But perhaps the best place to find horror is on your friendly neighborhood Hulu. Hulu is best known for its TV comedy offerings but that doesn't mean it's lacking in pure terror.
Here is your list of the best horror movies on Hulu.
Anna and the Apocalypse
The term "zombie musical" isn't one you see thrown around very much, so this 2017 British feature might well have the genre all to itself. The cast of mostly unknown young actors, led by Ella Hunt in a star turn as Anna, sing, dance and fight their way through the title event — at Christmastime, no less.
Based on a short film by the late Ryan McHenry, the heartfelt Anna and the Apocalypse cites its influences as horror staples like The Evil Dead and Night of the Living Dead as well as classic musicals such as West Side Story, The Rocky Horror Picture Show and the "Once More, with Feeling" episode of Buffy the Vampire Slayer.
Black Rock
Directed by Katie Aselton from a screenplay written by her husband, The Morning Show Emmy nominee Mark Duplass, Black Rock is a tense tale of three childhood friends whose attempts to reconnect as adults on a remote weekend retreat are thwarted by two men seeking vengeance over an accident.
It's a somewhat generic story elevated by the performances of Aselton herself, Kate Bosworth, and especially Lake Bell who goes full feral in the often brutal fight for survival. The movie benefits from the presence of all three women even if the scenario itself is one we've seen countless times before.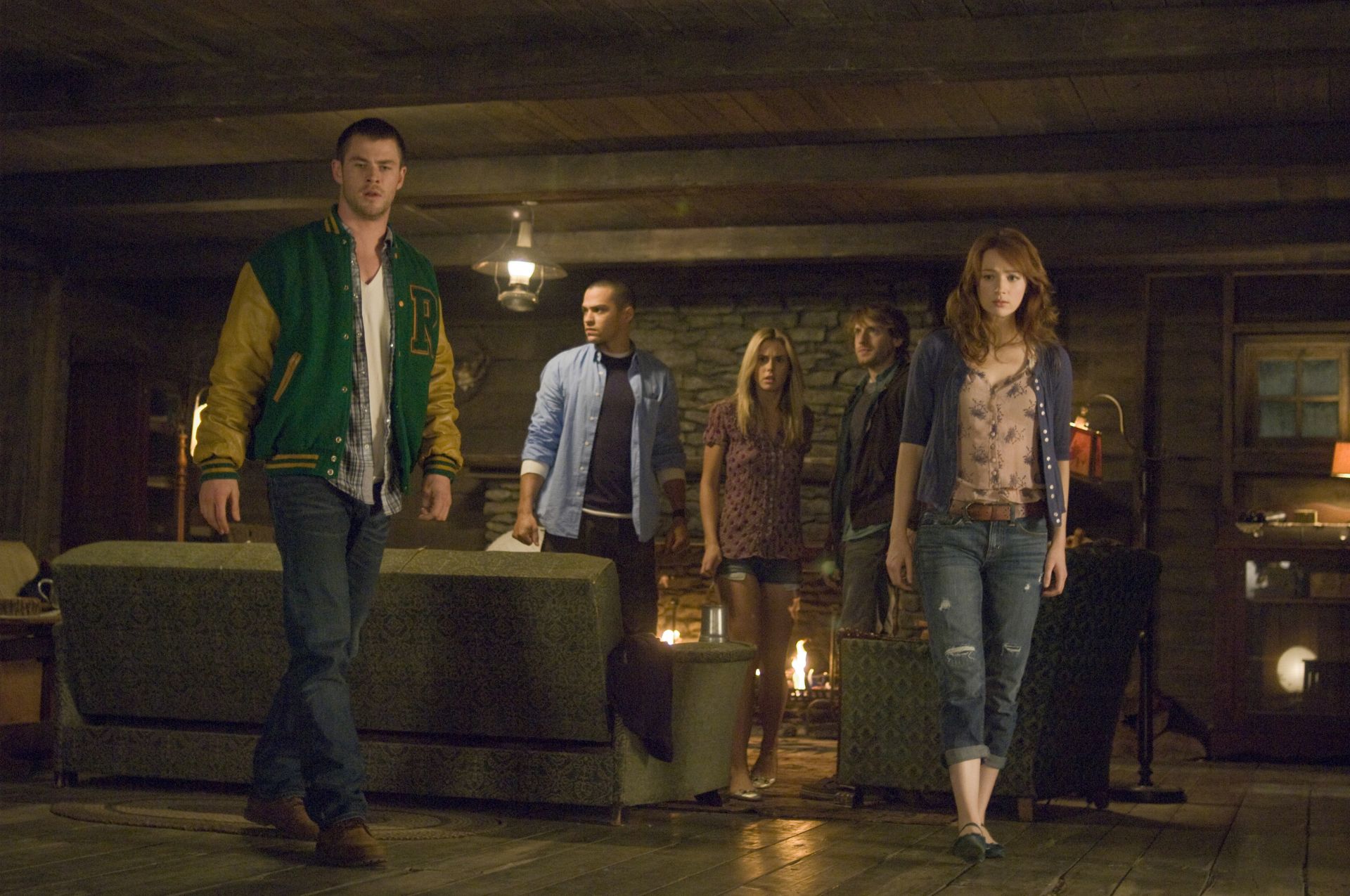 The Cabin in the Woods
A remote cabin in the woods is one of the most frequently occurring settings in all of horror. What better location for teenagers to be tormented by monsters, demons, or murderous hillbillies? Writer/Director Joss Whedon takes that tried and true setting and uses it as a jumping off points for one of the most successful metatextual horror movies in recent memory.
Like you would expect, The Cabin in the Woods features five college friends (all representing certain youthful archetypes, of course) renting a….well, a cabin in the woods. Soon things begin to go awry in a very traditional horror movie way. But then The Cabin in the Woods begins doling out some of the many tricks it has up its sleeve. This is a fascinating, very funny, and yet still creepy breakdown of horror tropes that any horror fan can enjoy.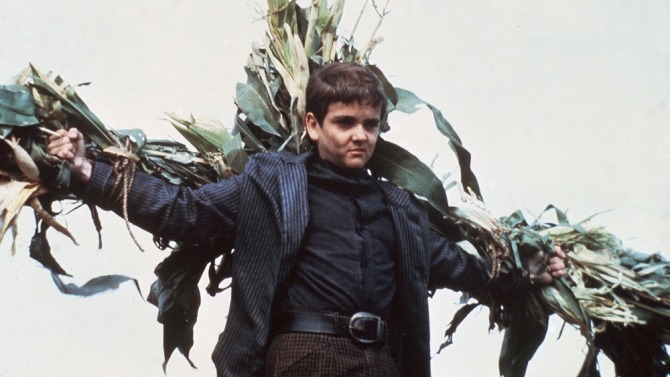 Children of the Corn
Fun fact: Children of the Corn has eight sequels. Eight! That's one big drawback of the horror genre. It's so difficult to come up with an equally original and scary idea that once something sticks, it's financially prudent to run it into the ground.
Don't let that keep you from watching the 1984 original Children of the Corn, however. The movie is based off of a Stephen King short story and follows a group of creepy kids and their adventures in ritualistic sacrifice. It's a good time.
Ghost Stories
It's rare for a horror film to be adapted from a play, but that's the case for this anthology-style film written and directed by Jeremy Dyson and Andy Nyman, who also penned the stage show. Nyman stars as well as Philip Goodman, a professor who devotes his career to debunking the paranormal.
His mission is put to the test in the three stories presented within the film's framework, which feature Martin Freeman (Black Panther), Paul Whitehouse and Alex Lawther as two men and a boy who come up against various spirits and even supposedly the Devil. Can Goodman prove them wrong even as reality itself seemingly begins to crumble around him? Find the answer by watching this acclaimed pic.
The Lodge
Directed by Austrian filmmakers Veronika Franz and Severin Fiala (the harrowing Goodnight Mommy), The Lodge stars an excellent Riley Keough as Grace, a troubled young woman in love with Richard (Richard Madden) a journalist who wrote a book about the suicide cult she once belonged to and is the only survivor of. Their relationship triggers Richard's estranged wife (Alicia Silverstone) to commit suicide, leaving the former couple's two children devastated.
Six months later, Richard, Grace and the children head up to Richard's remote winter lodge in an effort for all of them to heal. But a series of unexplained events occur that may be tied to Grace's past or the death of the children's mother — or both. The Lodge may stumble occasionally through some shaky plot turns, but the movie positively reeks with dread and leads to a thoroughly unsettling finish.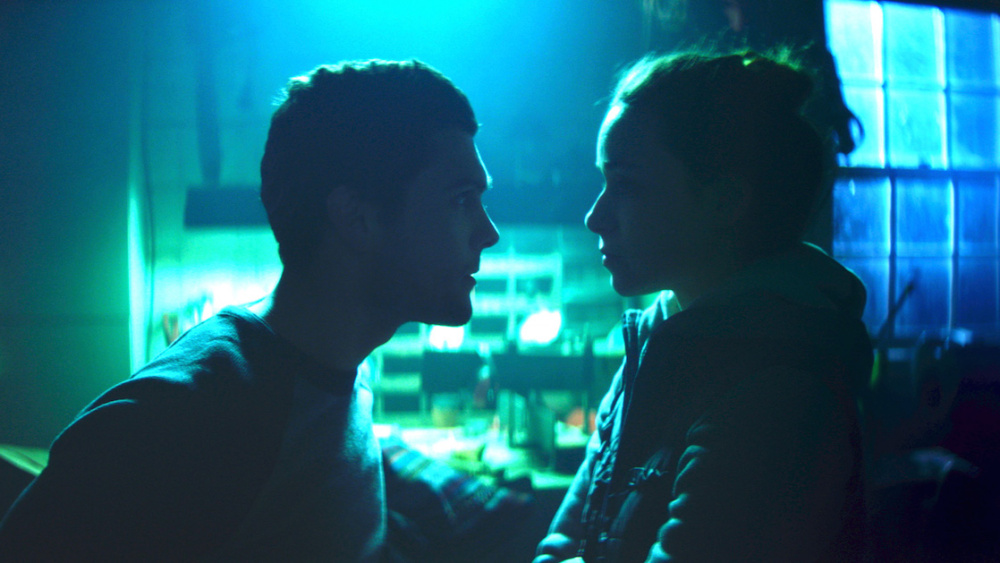 Midnighters
Midnighters is an excellent, tension-packed debut for screenwriter Alston Ramsay (who is also a former speechwriter for the Pentagon, weirdly).
Directed by Ramsay's brother, Julius, Midnighters tells the story of a cover-up that becomes far more stressful than the crime. On New Year's Eve, a struggling married couple strikes a pedestrian with their car. They opt to do the right thing and call the police. Lol/jk they opt to cover the crime and in the process begin a cycle of deceit, distrust, and madness.
Midnighters owes a lot of its success to Hitchcock, but then again – doesn't virtually every thriller?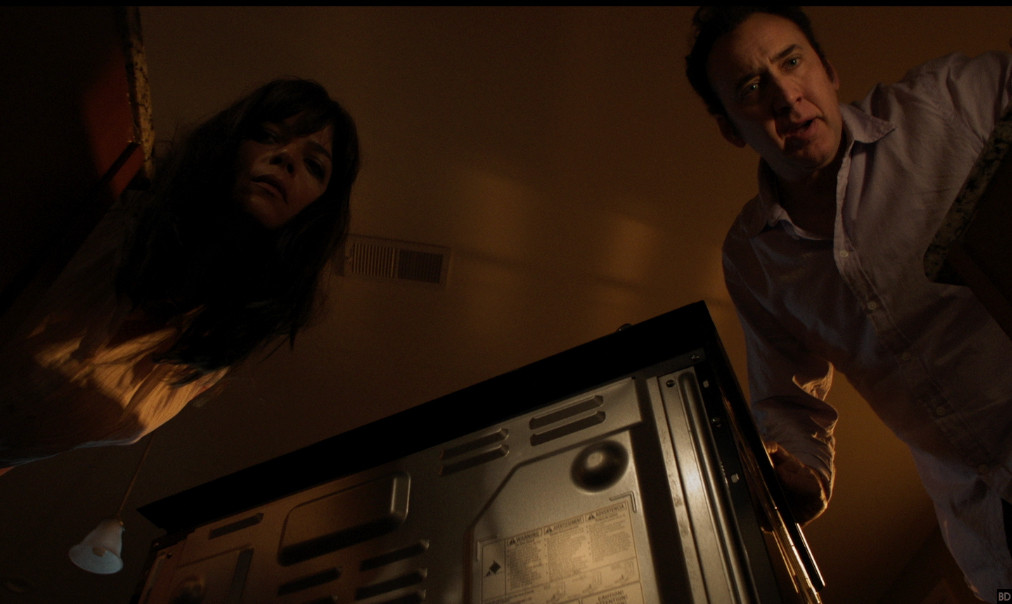 Mom and Dad
2017's Mom and Dad has about the simplest and most terrifying premise one can imagine. You know your mom and dad – those two people who are supposed to support you through thick and thin? What if they…weren't like that? What if they would stop and nothing to kill you?
That's what young Carly and Josh Ryan experience one day when one day some unexplained static starts transmitting through they television and suddenly their loving parents desperately want to kill them. Mom and Dad would be unsettling enough with any cast, but having Nicolas Cage and Selma Blair portray the unhinged parents is just icing on the cake.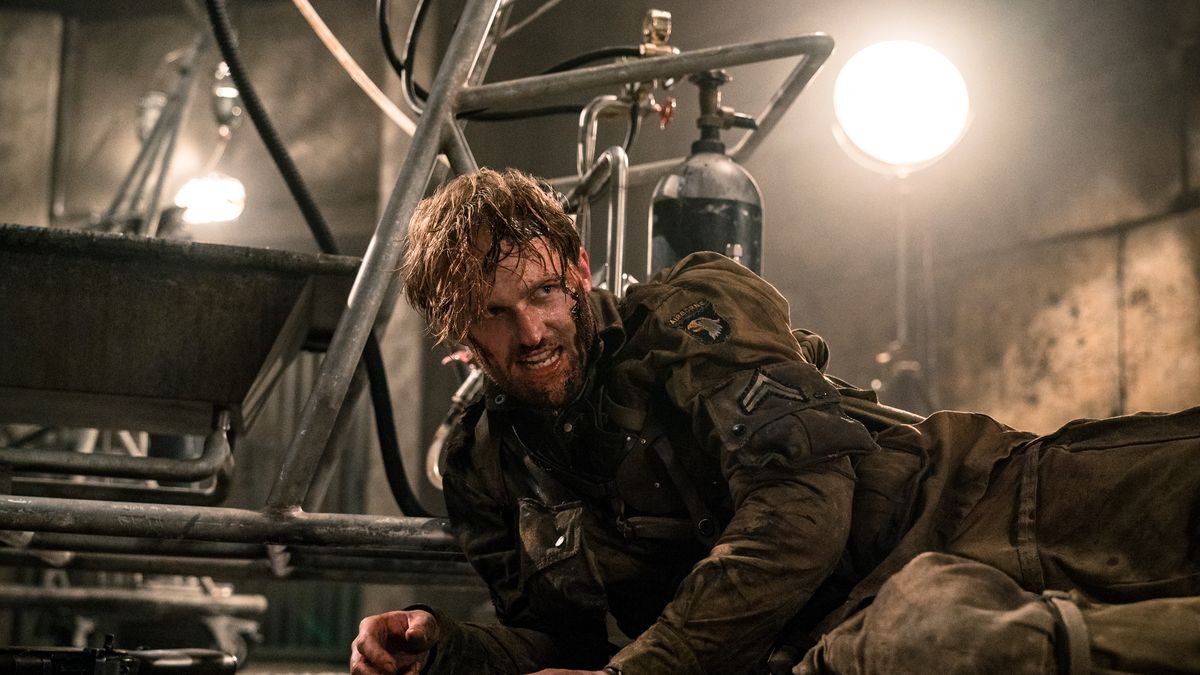 Overlord
War is terrifying enough as is. It doesn't need the addition of Nazi super soldier zombies. Thankfully the J.J. Abrams-produced Overlord decided to include them anyway.
Overlord picks up on the eve of D-Day when a paratrooper quad is sent in behind enemy lines to destroy a German radio tower located in an old church. Their plane is shot down and only a handful survivors land. Those who do will soon discover that the horror has just begun.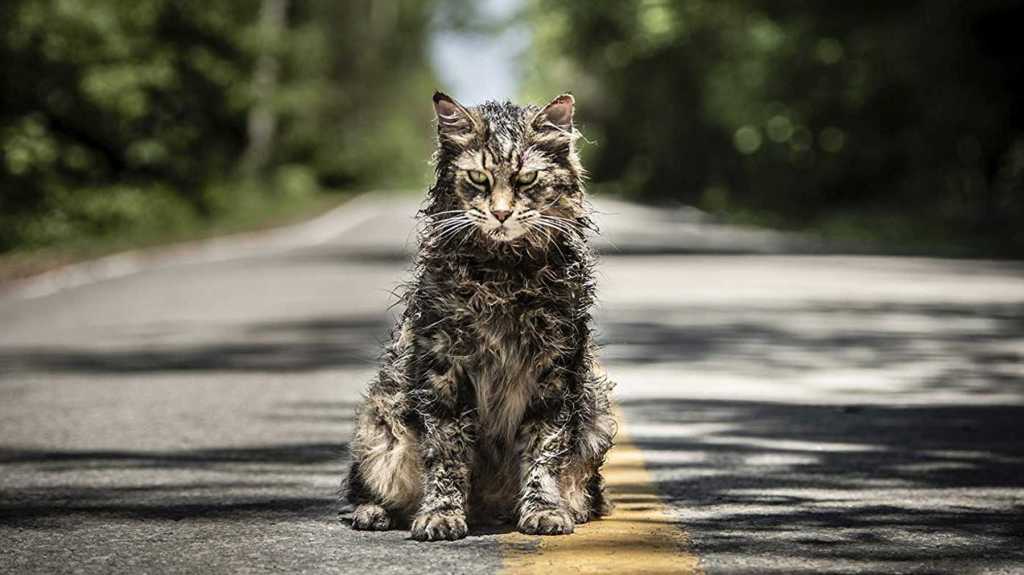 Pet Sematary (2019)
After the classic Stephen King novel of the same name and Mary Lambert's 1989 movie, what could there possibly be left to say about Pet Sematary? Quite a lot actually! Directors Kevin Kölsch and Dennis Widmyer breathe new life into this old tale…not unlike a certain "sematary" itself.
Jason Clarke stars as Louis Creed, an ER doctor from Boston who moves his family to rural Ludlow, Maine to live a quieter life. Shortly into their stay, Louis and his wife Rachel (Amy Semeitz) experience an unthinkable tragedy. That's ok though as neighbor Jud Crandall (John Lithgow) knows a very peculiar place that can help.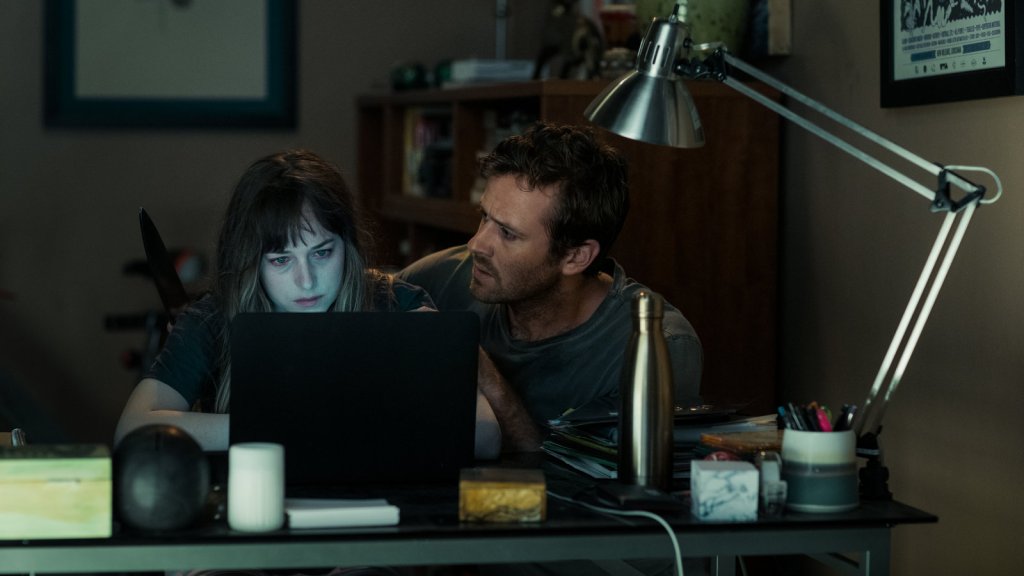 Wounds
Based on a novella called The Visible Filth by acclaimed horror writer Nathan Ballingrud, this Hulu original stars Armie Hammer as Will, a New Orleans bartender whose discovery of an abandoned mobile phone in his place of business portends the arrival of an unspeakable evil.
British-Iranian director Babek Anvari, who made 2016's supremely eerie Under the Shadow, creates an atmosphere of extreme dread and rot here, from the cockroaches Will is constantly killing behind the bar to the frightening images and sounds that keep appearing on the phone he finds. Much is left unexplained but that's kind of the point: horror is often most effective when it can't be rationalized.