News
Welcome to the Blumhouse: Trailers for Horror Film Series Arrive Ahead of October Amazon Premiere
Horror film collection Welcome to the Blumhouse will take the studio's signature brand of cinematic horror to Amazon Prime Video.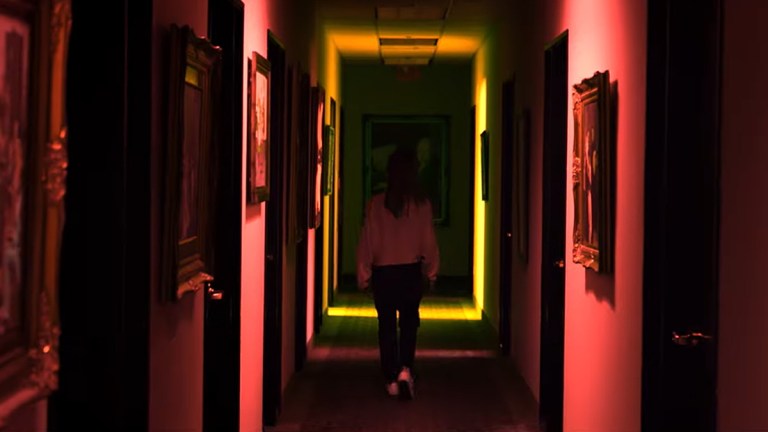 Welcome to the Blumhouse is set to unveil an unsettling small screen cinematic experience for Amazon Prime Video subscribers from the safety and (dis)comfort of their own homes.
Blumhouse Television and Amazon Studios have teamed up to conjure Welcome to the Blumhouse, a collection of all-new, diversely-themed, brand-unified films from the eponymous fabricators of film frights, arriving just in time for a Halloween season that—unprecedentedly—won't likely involve trick-or-treating. The first four in a total of eight films will have dual premieres on Amazon Prime Video across two weeks, starting on October 6, with Black Box and Evil Eye, followed by The Lie and Nocturne on October 13. Indeed, while the horror anthology series concept has experienced a resurgence in recent years, Blumhouse has upped the ante with a franchise of full-length horror anthology films.
Welcome to the Blumhouse Trailers
With their announcement of the Welcome to the Blumhouse collection, the studios wasted no time whetting appetites with a teaser trailer. Watch it, along with the newly-released individual trailers for the first four films, just below.
On another note, fans of 1990s MTV-rotated alternative rock (and a certain Masters of the Universe-mocking meme video,) undoubtedly did a double-take at the song featured in the trailer. That's because said song happens to be a dark re-imagining of 4 Non Blondes' 1993 hit, "What's Up," by genre-transcendent Canadian artist FJØRA. Yet, the cover had an acclaimed producer behind the mixing board in Linda Perry, who—as former lead singer of 4 Non Blondes—brings a personal legacy as the writer and original singer of the song in question.
And here are the individual trailers for Welcome to the Blumhouse films Black Box, The Lie, Evil Eye and Nocturne:
Black Box, directed by Emmanuel Osei-Kuffour Jr. (Born With It) and scripted by Osei-Kuffour Jr. and Stephen Herman, centers on a single father Mamoudou Athie (Jurassic World 3, The Circle) dealing with memory loss after a car accident who undergoes an agonizing experimental treatment that leaves him questioning his very reality.
The Lie is directed by The Killing creator Veena Sud, starring Mireille Enos (The Killing), Peter Sarsgaard (An Education) and Joey King (The Kissing Booth 2, The Act). In this film, two desperate parents attempt a cover-up after their daughter killed her best friend, leading them on an increasingly circuitous path of lies and deception.
Evil Eye is based off the award-winning, best-selling Audible Original production from writer Madhuri Shekar, directed by Elan Dassani and Rajeev Dassani, and features actors such as Sarita Choudhury (Mississippi Masala, Lady in the Water) and Sunita Mani (GLOW). In this film, a surprising callback to a mother's dark past arrives in the form of her daughter's seemingly perfect beau.
Nocturne, written and directed by Zu Quirke in her breakout feature debut, features stars like Sydney Sweeney (Euphoria, The Handmaid's Tale) and Madison Iseman (Jumanji: The Next Level, Annabelle Comes Home). The film, set against the backdrop of an elite arts academy, follows a timid music student who suddenly starts to outshine her outgoing (and more accomplished) twin sister. However, the discovery of a mysterious notebook (never a good sign) that belonged to a recently deceased classmate might yield a secret that taints her recent success.
Welcome to the Blumhouse Release Date
Welcome to the Blumhouse premieres on Amazon Prime Video on Tuesday, October 6 with Black Box and Evil Eye, set to be followed-up a week later with The Lie and Nocturne. However, no dates were revealed for the back-half of this eight-film franchise.