Features
Summer Movie Preview: From Black Widow to The Suicide Squad and Beyond
After taking a year off, the summer movie season is back… and in theaters! Hallelujah.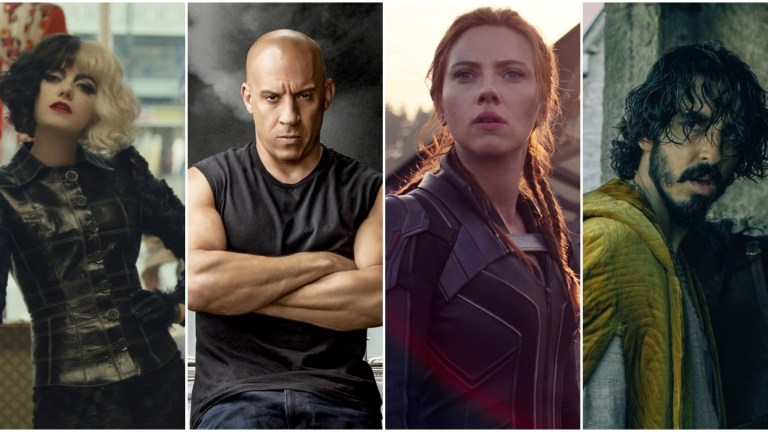 The summer movie season has returned. Finally. Once something we all just took for granted, like handshakes and indoor dining, a summertime season stuffed with pricy Hollywood blockbusters and cinematic escapism suddenly feels like a long lost friend. But, rest assured, the summer movie season is genuinely and truly here. It's maybe a little later than normal, yet it's still in time for Memorial Day in the States.
This is of course happy news since many of the big screen events of this year have been 12 months or more in the offing. A Quiet Place Part II was supposed to open two Marches ago, and In the Heights is opening almost an exact year to the day from its original release. They're here now, as is an impressive assortment of new films. There are genre fans' long lost superhero spectacles, with Black Widow and The Suicide Squad leading the pack (and Shang-Chi closing out the season unusually late in time for Labor Day weekend), and there are also horror movies like The Conjuring 3 and M. Night Shyamalan's Old, aforementioned musicals, family adventures in Jungle Cruise, psychedelic Arthurian legends via The Green Knight, and a few legitimately original projects like Stillwater and Reminiscence. Imagine that!
So sit back, put your feet in the pool, or up by the grill pit, and toast with us the summer movie's resurrection.
A Quiet Place Part II
May 28 (June 3 in the UK)
Fourteen months after its original release date, the first movie delayed by the pandemic is finally coming to theaters for Memorial Day weekend. And despite what some critics say (even our own), most of us would argue it's worth the wait. As a movie about a family enduring after a global crisis that has left their lives in tatters, and marred by personal tragedy, A Quiet Place Part II hits differently in 2021 than it would have a year ago. And it's undeniably optimistic view of humanity feels like a warm balm now.
But beyond the meta context, writer-director John Krasinski (flying solo as screenwriter this time) has engineered a series of intelligent and highly suspenseful set pieces which puts Millicent Simmonds' Regan front and center. Also buoyed by subtle and affecting work by Emily Blunt and Cillian Murphy, here as a neighbor they knew a few years and a lifetime ago, this is one worth dipping your toe back into cinema for, especially if you liked the first movie.
Cruella
May 28
We'll admit it, we had the same initial skepticism you're probably feeling about a Cruella de Vil origin story set in punk rock's 1970s London. But put your cynicism aside, Disney's Cruella is a decadent blast and the rarest of things: a live-action Disney remake that both honors its source material and does something creative with it. Neither a soulless scene-by-scene remake of a better animated film, or a lazy Maleficent like re-imagining, Cruella more often than not rocks, thanks in large part to its lead performance by Emma Stone.
Also a producer on the picture, Stone takes on the role of Cruella de Vil like it'll be on an awards reel and absolutely flaunts the character's madness and devilish charm. She also finds an excellent sparring partner via Emma Thompson, young Cruella's very own Miranda Priestly. Once these two start their verbal battle at the end of the first act, the movie is elevated into an electric period comedy (with plenty of heavy handed period music). It's a pseudo-thriller for all ages, enjoying some very sharp elbows for a kids movie.
The Conjuring: The Devil Made Me Do It
June 4 (May 26 in the UK)
The latest big-screen adventure for real-life ghostbusters Ed and Lorraine Warren (Patrick Wilson and Vera Farmiga) sees the two drawn into the unusual case of the first ever U.S. murder trial where the defendant claimed he was innocent because he was possessed by a demon. This is the eighth movie in The Conjuring expanded universe—director Michael Chaves has already made a foray into this supernatural world with The Curse of La Llorona—and as with all the main Conjuring films, the hook is that it's (very loosely) based on a true case that the Warrens were involved with.
Peter Safran and James Wan are back on board as producers, although with this being the first time Wan isn't directing one of the main Ed and Lorraine investigations, we're a little cautious about this return to the haunted museum.
In the Heights
June 11 (June 18 in the UK)
Lin-Manuel Miranda's first Tony award winning musical is getting the proper big screen treatment in In the Heights. A full-fledged movie musical—as opposed to a taped series of performances, a la Disney+'s Hamilton—In the Heights is like a sweet summer drink (or Piragua) and love letter to the Latino community of New York City's Washington Heights neighborhood.
Closer in spirit to the feel-good summertime joy of Grease than the narratively complex Hamilton, this is perfect multiplex escapism (which will also be on HBO Max if you're so inclined). Directed by Crazy Rich Asians' Jon M. Chu, In the Heights has a euphoric sense of movement and dance as it transfers Miranda's hybrid blend of freestyle rap, salsa rhythm, and Caribbean musical cues to the actual city blocks the show was written about. On one of those corners lives Usnavi (Anthony Ramos), a bodega owner with big dreams. He's about to have the summer of his life. You might too.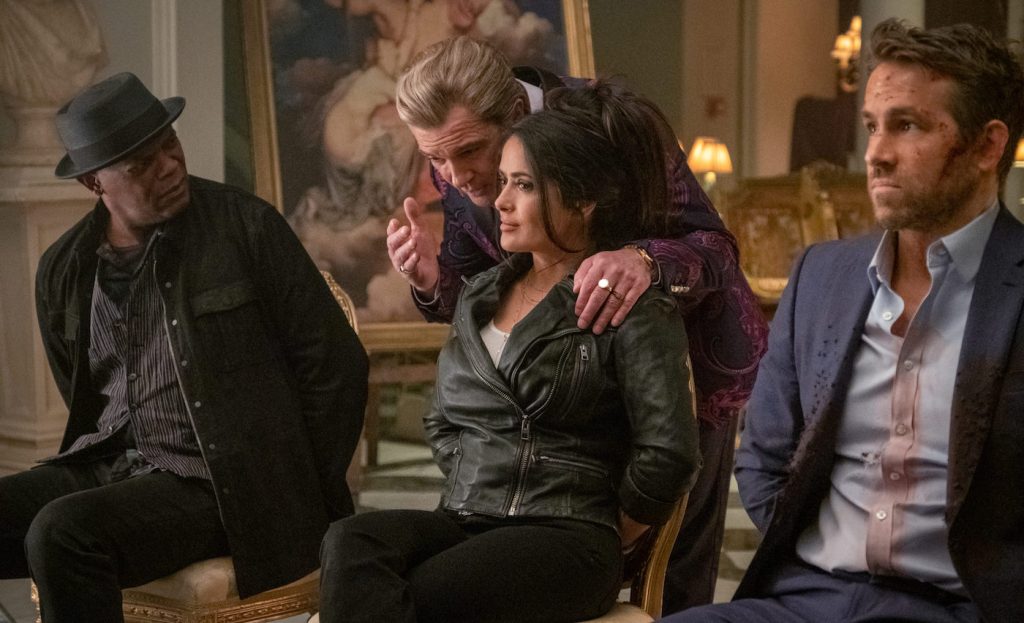 Hitman's Wife's Bodyguard
June 16 (June 21 in the UK)
You know Hitman's Wife's Bodyguard is a throwback when even its trailer brings back the "trailer voice." But then the appeal of the 2017 B-action comedy, The Hitman's Bodyguard, was its very throwback nature: a violent, raunchy R-rated buddy comedy that starred Samuel L. Jackson and Ryan Reynolds, who exchanged quips as much as bullets between some genuinely entertaining stunts.
Hopefully the sequel can also be as much lowbrow fun as it doubles down on the premise, with Reynolds' Michael Bryce now guarding Samla Hayek's Sonia, the wife of Jackson's Darius. All three are on a road trip through Italy as they're chased by Antonio Banderas in what is sure to be a series of bloody, explosive set pieces. Probably a few "motherf***ers" will be dropped too.
Luca
June 18
Pixar Studios' hit rate is frankly incredible. With each new film seemingly comes a catchy song, an Oscar nomination, and a flood of tears from anyone with a heart—and there's no reason to believe that its next offering will be any different. Luca is a coming-of-age tale set on the Italian Riviera about a pair of young lads who become best friends and have a terrific summer getting into adventures in the sun. The slight catch is that they're both sea monsters.
This is the feature directorial debut of Enrico Casarosa, who says the movie is a celebration of friendship with nods to the work of Federico Fellini and Hayao Miyazaki. The writers are Jesse Andrews and Mike Jones—Andrews is new to Pixar but has experience with coming-of-agers, having penned Me and Earl and the Dying Girl, while Jones co-wrote Soul. Jacob Tremblay and Jack Dylan Grazer voice the young boys (sea monsters)—13-year-old Luca and his older teenager friend Alberto—with Maya Rudolph as Luca's sea monster mom. After a year of lockdown, this could be the summer movie we all need.
F9
June 25
You better start firing up the grill, because the Fast and Furious crew is finally ready to have another summer barbecue. And this time, it's not only the folks whom Dom Toretto calls "mi familia" in attendance. The big new addition to F9 is
John Cena as Jakob Toretto. As the long-lost little brother we didn't know Vin Diesel's Dom had, Jakob is revealed to be a superspy, assassin, and performance driver working for Dom's arch-nemesis, Cypher (Charlize Theron). Everything the Family does together, Jakob does alone, as a one-man wrecking crew, and he's coming in hot.
Fans will probably be happier, though, to see Sung Kang back as Han Seoul-Oh, the wheelman who was murdered in Fast & Furious 6, and then pretty much forgotten in The Fate of the Furious when his killer got invited to the cookout. It's an injustice that brought veteran series director Justin Lin back to the franchise to resurrect the dead. So it's safe to assume he won't be asking Cypher to bring the potato salad.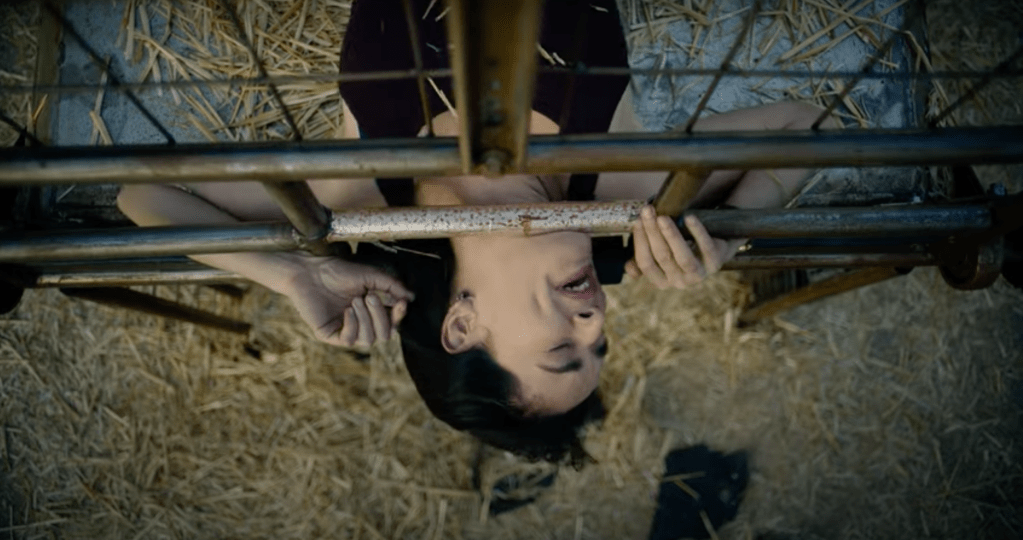 The Forever Purge
July 2 (July 16 in the UK)
We know what you're thinking: Didn't The Purge: Election Year end the Purge forever? That or "are they really still making these?" The answer to both questions is yes. Nevertheless, here we are with The Forever Purge, a movie which asks what happens if Purgers just, you know, committed extravagant holiday crime on the other 364 days of the year? You get what is hopefully the grand finale of this increasingly tired concept.
The Tomorrow War
July 2
Hear me out: What if it's like The Terminator but in reverse? That had to be the pitch for this one, right? In The Tomorrow War, instead of evil cyborgs time traveling to the past to kill our future savior, soldiers from the future time travel to the past to enlist our current best warrior and take him to a world on the brink 30 years from now.
It's a crazy premise, and the kind of high-concept popcorn that one imagines Chris Pratt excels at. Hence Pratt's casting as Dan, one of the best soldiers of the early 21st century who'll go into the future to stop an alien invasion. The supporting cast, which includes Oscar winner J.K. Simmons and Yvonne Strahovski, Betty Gilpin, and Sam Richardson, is also nothing to sneeze at.
Black Widow
July 9
The idea of making a Black Widow movie has been around since long before the Marvel Cinematic Universe first lifted into the sky on Tony Stark's repulsors. The character has been onscreen for more than a decade now, and Marvel Studios has for too long danced around making a solo Widow, at least in part due to the machinations of Marvel Entertainment chairman Ike Perlmutter.
But the standalone Black Widow adventure is here at last, and it now serves as a sort-of coda to the story of Natasha Romanoff, since we already know her tragic fate in Avengers: Endgame. Directed by Cate Shortland (Berlin Syndrome, Lore), the movie will spell out how Natasha (Scarlett Johansson) kept herself busy between the events of Captain America: Civil War and Avengers: Infinity War, primarily with a trip home to Russia to clear some of that red from her ledger.
There, she will reunite with figures from her dark past, including fellow Red Room alumnus Yelena Belova (Florence Pugh), Russian would-be superhero Alexei Shostakov, aka the Red Guardian (David Harbour), and Melina Vostokoff (Rachel Weisz), another survivor of the Black Widow program and a maternal figure to Natasha and Yelena.
It's a chance to say goodbye to Nat and see Johansson as the beloved Avengers one more time. But this being Marvel, we suspect that the studio has a few tricks up its sleeve and in this movie about the future of Phase 4.
Space Jam: A New Legacy
July 16
In the annals of synergistic branding, Space Jam: A New Legacy might be one for the record books. A sequel to an older millennials' 1990s touchstones—the thoroughly mediocre Michael Jordan meets Bugs Bunny movie, Space Jam—this sequel sees LeBron James now trapped in Looney Tunes world… but wait, there's more! Instead of only charmingly interacting with WB's classic stable of cartoon characters, King James will also be in the larger "WB universe" where the studio will resurrect from the dead every property they own the copyright to, from MGM's classic 1939 The Wizard of Oz to, uh, the murderous rapists in A Clockwork Orange.
… yay for easter eggs?
Old
July 23
Though he might be accused of being a little bit hit-and-miss in the past, the release of a new M. Night Shyamalan movie should always be cause for celebration. Especially one with such a deeply creepy premise. Based on the graphic novel Sandcastle by Pierre Oscar Levy and Frederik Peeters, Old sees a family on vacation discover that the beach they are on causes them to age extremely rapidly and live out their entire lives in a day.
This is surely perfect fodder for Shyamalan, who does high-concept horror like no one else. The cast is absolute quality, featuring Gael García Bernal, Hereditary's Alex Wolff, Jo Jo Rabbit's Thomasin McKenzie, Phantom Thread's Vicky Krieps, Little Women's Eliza Scanlen, and many more. The trailer is pleasingly disturbing too as children become teenagers, a young woman is suddenly full-term pregnant, and adults seem to be decaying in front of their own eyes. Harrowing in the best possible way.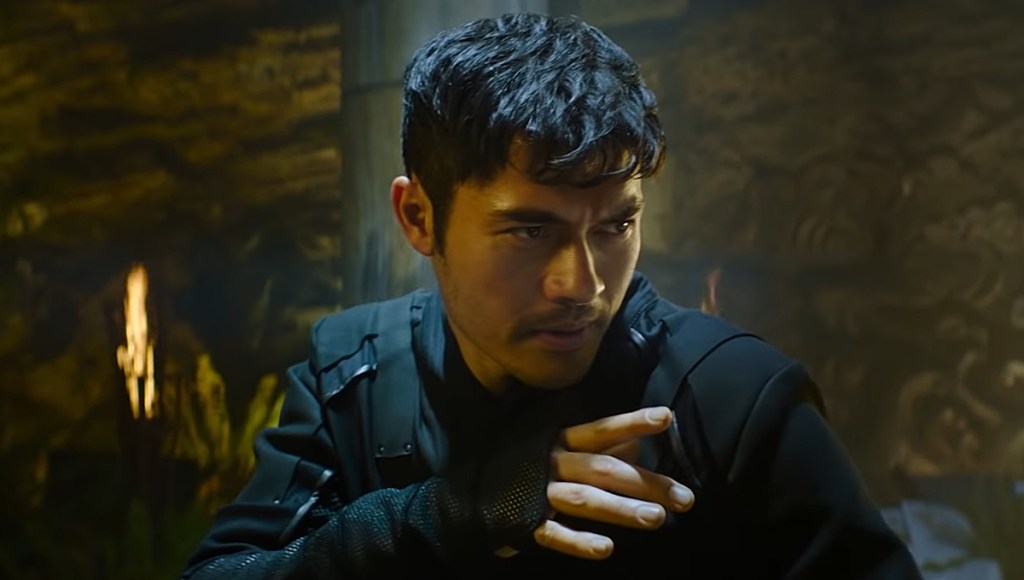 Snake Eyes
July 23 (August 20 in the UK)
Snake Eyes will finally bring us the origin story of the G.I. Joe franchise's most iconic and beloved member. Henry Golding (Crazy Rich Asians) stars in the title role, with Warrior's Andrew Koji as his nemesis—conflicted baddie (and similar fan fave) Storm Shadow. Expect a tale heavy on martial arts badassery, especially with The Raid's Iko Uwais on board as the pair's ninja master. Samara Weaving will play G.I. Joe staple Scarlett after her breakout a few years ago in Ready or Not, while Úrsula Corberó has been cast as Cobra's Baroness. Robert Schwentke (The Time Traveler's Wife, Red) directs.
Jungle Cruise
July 30
Jungle Cruise director Jaume Collet-Serra is best known for making slightly dodgy actioners starring Liam Neeson (Unknown, Non-Stop, Run All Night) and half-decent horror movies (Orphan, The Shallows), so exactly which direction this family adventure based on a theme park ride will take remains to be seen.
Borrowing a page and premise from Humphrey Bogart and Katharine Hepburn in The African Queen (1951), Jungle Cruise stars the ever-charismatic Dwayne Johnson as a riverboat captain taking Emily Blunt's scientist and her brother (Jack Whitehall) to visit the fabled Tree of Life in the early 20th century. Like the ride, the gang will have to watch out for wild animals along the way.
Unlike the ride, they're competing with a German expedition team who are heading for the same goal. A solid supporting cast (Jesse Plemons, Édgar Ramírez, Paul Giamatti, Andy Nyman) and a script with rewrites by Michael Green (Logan, Blade Runner 2049) might mean Disney has another hit on its hands. Either way, a lovely boat trip with The Rock should be diverting at worst.
The Green Knight
July 30 (August 6 in the UK)
There have been several major Hollywood reimaginings of Arthurian legends in the 21st century. And every one of them has been thoroughly rotten for one reason or another. Luckily, David Lowery's The Green Knight looks poised to break the trend with a trippy, but twistedly faithful, interpretation of Sir Gawain and the Green Knight.
Dev Patel stars as Sir Gawain, a chivalrous knight in King Arthur's court who takes up the challenge of the mysterious Green Knight (The Witch's Ralph Ineson under mountains of makeup): He'll swing a blow and risk receiving a returning strike in a year's time. Gawain attempts to cheat the devil by cutting his head clean off, yet when the Green Knight lifts his severed head from Camelot's floors, things start to get weird. As clearly one of A24's biggest visual fever dreams to date, this is one we're highly anticipating.
Stillwater
July 30 (August 6 in the UK)
The Oscar winning-writer director behind Spotlight, Tom McCarthy, returns to the big screen with a fictional story that feels awfully similar to real world events. In this film, Matt Damon plays Bill, a proud father who saw his daughter Allison (Abigail Breslin) go abroad to study in France. After she's accused of murdering her roommate by local authorities, the deeply Southern and deeply Oklahoman father must travel to a foreign land to try and prove his daughter's innocence.
It obviously has some parallels with the Amanda Knox story but it also looks like a potentially hard hitting original drama with a talented cast. Fingers crossed.
The Suicide Squad
August 6 (July 30 in the UK)
You might have seen a Suicide Squad movie in the past, but you've never seen James Gunn's The Suicide Squad. With a liberating R-rating and an old school vision from the Guardians of the Galaxy director—who likens this to 1960s war capers, such as The Dirty Dozen or Where Eagles Dare—this Suicide Squad is absolutely stacked with talented actors wallowing in DC weirdness. One of the key players in this is Polka-Dot Man, another is a walking, talking Great White Shark, voiced by Sylvester Stallone. The villain is a Godzilla-sized starfish from space!
So like it's namesake, there's probably a lot of characters who aren't going to pull through this one. Even so, we can rest easy knowing that Margot Robbie's Harley Quinn will be as winsome than ever, and the likes of Idris Elba and John Cena will add some dynamic gravitas to the eccentric DC Extended Universe.
Free Guy
August 13
Perhaps pitched as The Truman Show for the video game age, Free Guy stars Ryan Reynolds as an easygoing, happy-go-lucky "Guy" who discovers… he's a video game NPC living inside the equivalent of a Grand Theft Auto video game. This might explain why the bank he works at keeps getting robbed all the time. But as a virtual sprite who's developed sentiency, he just might be able to win over enough gamers to not shoot him, and make love not war.
It's an amusing premise, and hopefully director Shawn Levy can bring to it the same level of charm he achieved with the very first Night at the Museum movie.
Respect
August 13 (September 10 in the UK)
Before her passing in 2018, Aretha Franklin gave her blessing to Jennifer Hudson to play the Queen of Soul. Now that musical biopic is here with Hudson hitting the same high notes of the legend who sang such standards as "(You Make Me Feel Like) A Natural Woman," "Think," "I Say a Little Prayer," and of course "Respect."
The film comes with a lot of expectation and a lot of pedigree, with Forest Whitaker and Audra McDonald in the cast. Most of all though, it comes with that rich musical library, which will surely take center stage. And if movies like Bohemian Rhapsody and Rocketman have taught us anything, it's that moviegoers love when you play the hits.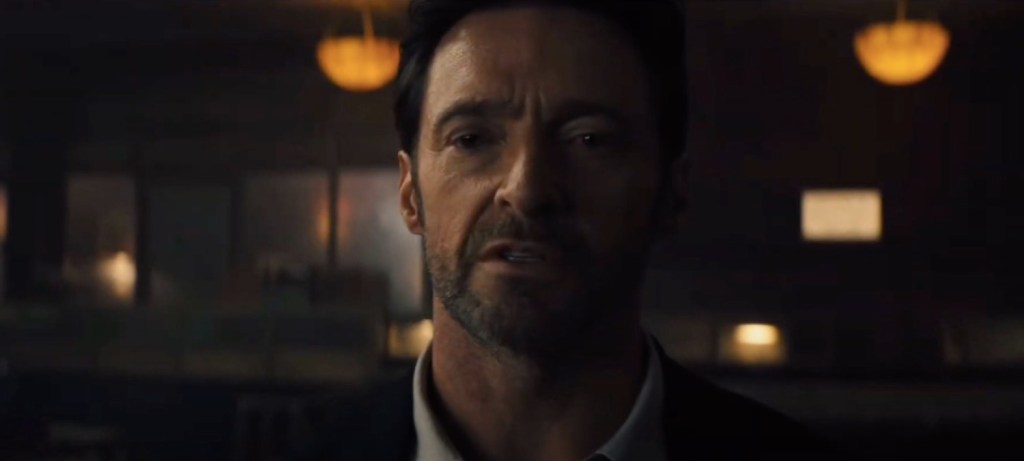 Reminiscence
August 20 (August 18 in the UK)
Lisa Joy is one of the most exciting voices on television today. One-half of the creative team behind Westworld, Joy steps into her own with her directorial debut (and as the solo writer) in Reminiscence, a science fiction film with a reliably knotty premise.
Hugh Jackman plays Nick Bannister, a man who lives in a dystopian future where the oceans have risen and the cities are crumbling. In a declining Miami, he sells a risky new technology that allows you to relive your past (and possibly change it, at least fancifully?). But when he discovers the lost love of his life (Rebecca Ferguson) is cropping up in other peoples' memories, which seem to implicate her in a murder, well… things are bound to start getting weird. We don't know a whole lot more, but we cannot wait to find out more.
Candyman
August 27
Announced back in 2018, this spiritual sequel to Bernard Rose's 1992 original is one of the most exciting and anticipated movies on the calendar. Produced by Jordan Peele and directed by Nia DaCosta, the film takes place in the present day and about a decade after Chicago's Cabrini-Green housing projects have been torn down. Watchmen's Yahya Abdul-Mateen II plays an up-and-coming visual artist who moves to the now-gentrified area with his partner and is inspired by the legend of Candyman, an apparition with a hook for a hand, to create new work about the subject. But in doing so, he risks unleashing a dark history and a new wave of violence.
Tony Todd, the star of the original movie, will also reprise his role in a reboot that aims to inspire fear for only the right reasons.
The Beatles: Get Back
August 27
Director Peter Jackson thinks folks have a poisoned idea about the Beatles in their final days. Often portrayed as divided and antagonistic toward one another during the recordings of their last albums, particularly Let It Be (which was their penultimate studio recording and final release), Jackson insists this misconception is influenced by Michael Lindsay-Hogg's 1970 documentary named after the album.
So, after going through the reams of footage Lindsay-Hogg shot but didn't use, Jackson has crafted this new documentary about the album's recording which is intended to paint a fuller (and more feel-good) portrait of the band which changed the world. Plus, the music's going to be great…
Shang-Chi and the Legend of the Ten Rings
September 3
The greatest fighter in Marvel history finally hits the big screen with Shang-Chi and the Legend of the Ten Rings. Simu Liu (Kim's Convenience) takes on the title role of a character destined for a bright future in the MCU. Marvel fans might note that the "Ten Rings" of the title is the same organization that first appeared all the way back in Iron Man, and Tony Leung will finally bring their villainous leader, The Mandarin, to life. Awkwafina of The Farewell and Crazy Rich Asians fame also stars. Directed by Destin Daniel Cretton (Short Term 12), this should deliver martial arts action unlike anything we've seen so far in the MCU.