News
Snake Eyes Trailer Teases an Origins Movie That's Also Storm Shadow's Story
Henry Golding's title role in Snake Eyes: G.I. Joe Origins may define the film, but the trailer implies a central role for Andrew Koji's Storm Shadow.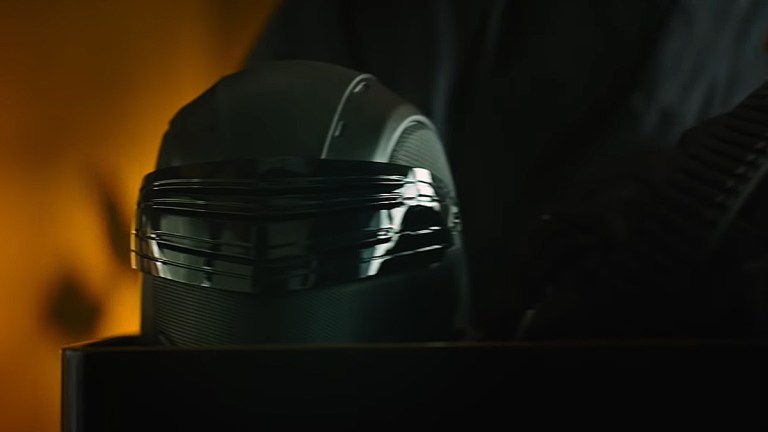 The debut trailer for Snake Eyes: G.I. Joe Origins wants you to know that the upcoming film is on a new level, as its accompanying rap by A$AP Ferg declares. While the final verdict on that bold claim will be decided once the pandemic-delayed film finally drops in July, the franchise aspirations are quite apparent. Henry Golding's black-clad ninja commando is complemented by signature characters such as Scarlett and Baroness, and a teased focus on the Hasbro toy property's other popular ninja character, Storm Shadow.
G.I. Joe's silent, ass-kicking mascot himself, Snake Eyes, as played by Crazy Rich Asians breakout Henry Golding, takes center stage in director Robert Schwentke's relaunch of the film franchise adapting Hasbro's 1980s-launched "A Real American Hero" iteration. It was last represented on the big screen by 2009's G.I. Joe: The Rise of Cobra (directed by Stephen Sommers) and 2013's G.I Joe: Retaliation (directed by Jon Chu).
The trailer wastes no time jumping into the thick of the action, showing Golding's for-now-unmasked ninja in a high-speed car-top battle with ninjas, culminating with shots from his Uzi, the character's signature firearm of choice. However, the film seems centered on its eponymous origin story, which has been—and continues to be—intrinsically connected to that of Storm Shadow, Cobra's sartorially white ninja.
"For six hundred years, our ninja have brought peace to the world. I need warriors like you," says Tommy Arashikage, better known as Storm Shadow (Andrew Koji), in a fateful entreaty to the picture protagonist who we thus far only know as "Snake Eyes." Of course, that monomythic call to adventure will be answered, followed by the reveal of seedy caveats about the organization, which has surreptitiously stuck its shuko (climbing claws) into the arena of international crime. The trailer shows our presumably moral soldier, Snake Eyes, seriously reconsidering his initially-enthusiastic membership in the killer coterie, leading to what appears to be a destructive fallout. However, there's a lot more to said fallout, as the trailer seems to ever-so-slightly hint.
G.I. Joe Origins' take on Snake Eyes' backstory appears to mostly follow the story first told in the pages of Marvel Comics' underrated early-1980s toy tie-in title from writer Larry Hama, which centered on the friendship between Snake Eyes and Storm Shadow, which would become severed by a monumental murder, philosophical differences, and their subsequent allegiances to G.I. Joe and Cobra, respectively. In the comic story, Snake Eyes, Storm Shadow, and eventual G.I. Joe member Stalker were serving together in the Vietnam War when an enemy attack left Snake Eyes abandoned and presumed dead, only to be rescued by Storm Shadow, an act that forged a friendship. Later, upon learning that his entire family was killed in a car wreck, Snake Eyes was left jaded and directionless back in the States (a sadly-real fate for many veterans), leading Storm Shadow to recruit him for the shady organization run in Japan by his uncles, the Hard Master and Soft Master.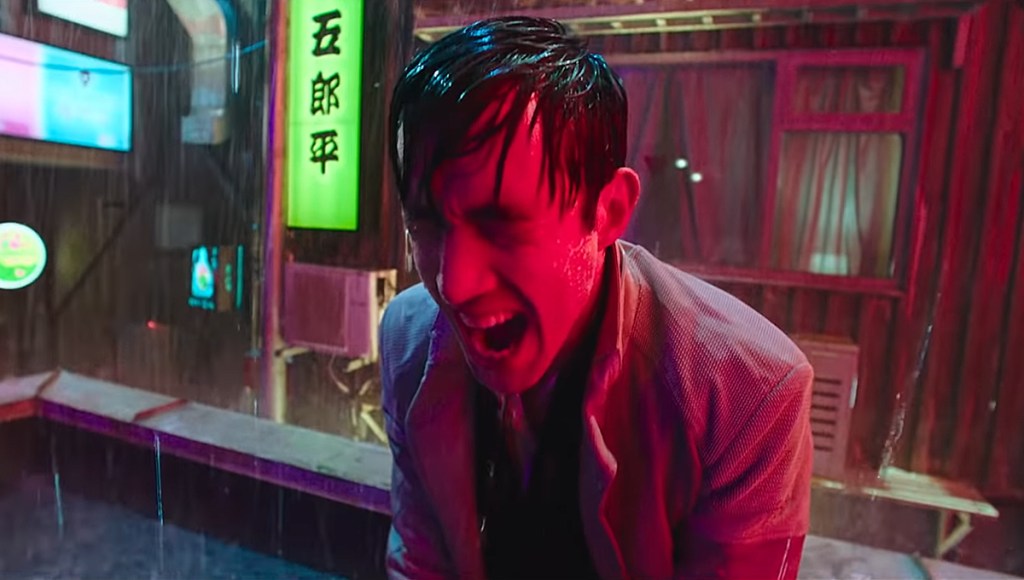 Despite having a reluctance for the kind of killing required of an Arashikage ninja, Snake Eyes' determination and natural talent for combat quickly made him a favorite by Storm Shadow's difficult-to-please uncle, the Hard Master. This created jealousy in Storm Shadow that would change their connection from a friendship into a rivalry. Said rivalry would reach a tipping point when the Hard Master was stealthily murdered by an arrow shot through a screen door, an arrow that conspicuously belonged to Storm Shadow, who was spotted running from the scene, leading to his exile from the organization, which would disband anyway after Snake Eyes exited. However, in a retcon likely designed to sell more toys by making the popular Storm Shadow into a hero, the real perpetrator of the murder turned out to be disguised Cobra agent Zartan, a revelation complemented by the reveal that Storm Shadow had only joined Cobra to infiltrate it in the name of revenge.
While the Snake Eyes trailer doesn't specifically show these events, it does establish how the titular character's friendship with Storm Shadow was already strong enough to have incited an invite into the clandestine ninja clan of the latter's family. Yet, said friendship is defined by its implosion via the aforementioned events; something that was even covered in 2013's Retaliation, which adapted the Zartan angle and Storm Shadow's heroic turn.
The new trailer's scattered moments focused on Koji's Storm Shadow—who, as arguably spoiled by the film's revealed action figure line, will eventually don his signature white ninja outfit—imply a descending arc for the character towards an unspecified bitterness, seemingly resulting from the presence of Snake Eyes. Since Storm Shadow seems to have more of a leadership role, this idea could become magnified.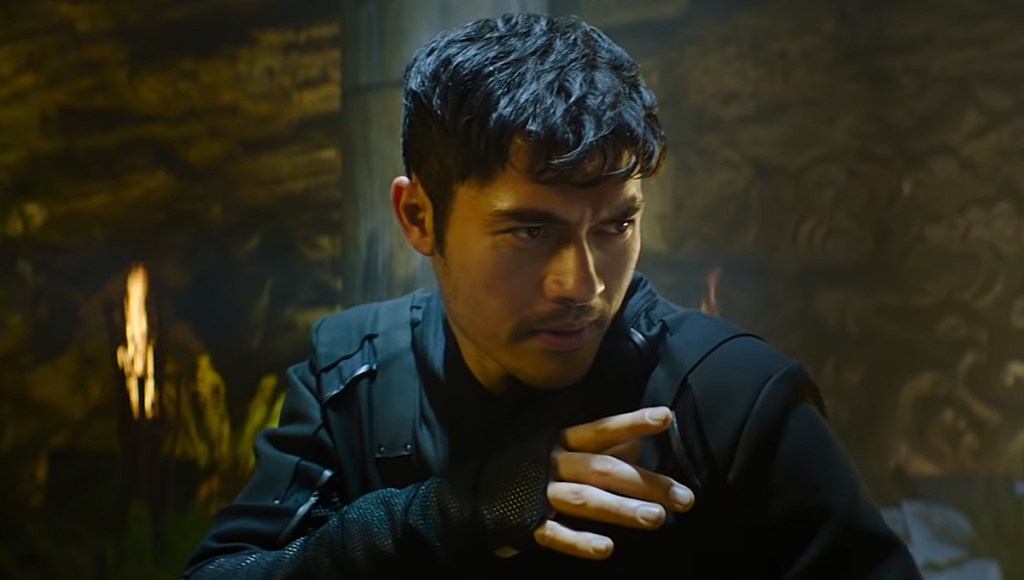 That, however, is where things could become complicated, since the mentor dynamic in this particular telling of the tale seems altered. That's because Origins' version of the Hard Master is not the elderly character of the comics, and is instead played here by a younger actor, The Raid's Iko Uwais. He is joined by the Blind Master—a version of the sightless mentor played by the RZA in Retaliation—who seems more sagely played here by Spartacus's Peter Mensah.
The Blind Master's advice to Snake Eyes, stating, "The journey from here is yours to decide, but that is just the beginning," pretty much sets a fateful binary choice for Snake Eyes' reservations with the clan. Moreover, the presence of G.I. Joe member Scarlett (Samara Weaving) and Cobra's Baroness (Úrsula Corberó) serve as clear manifestations of the dual paths on which the former friends will eventually embark, setting up a rebooted G.I. Joe movie-verse. Yet, it leaves one to wonder if the film will see the good looks of Golding's Snake Eyes suffer the character's traditional fate of being facially disfigured and left unable to speak.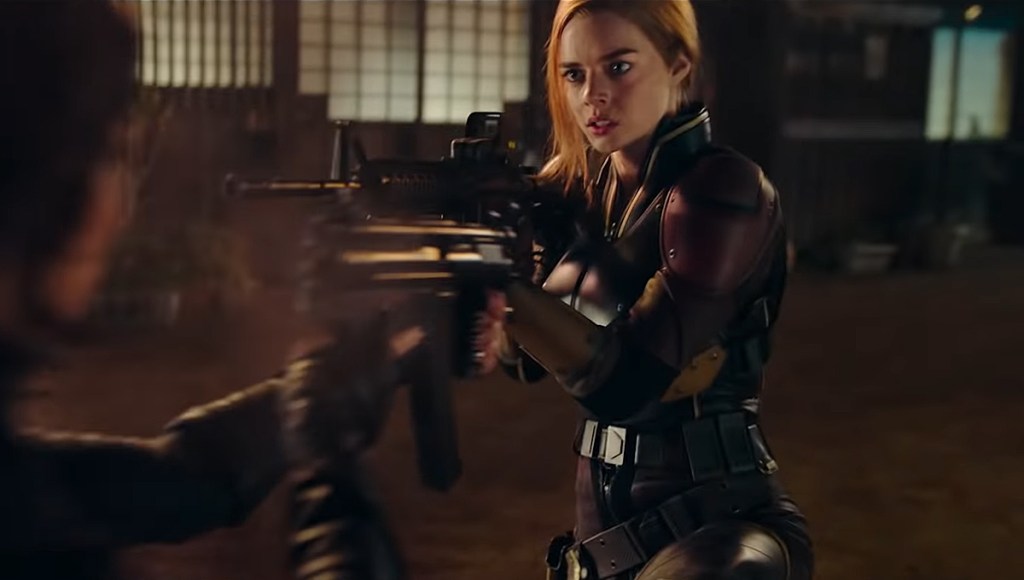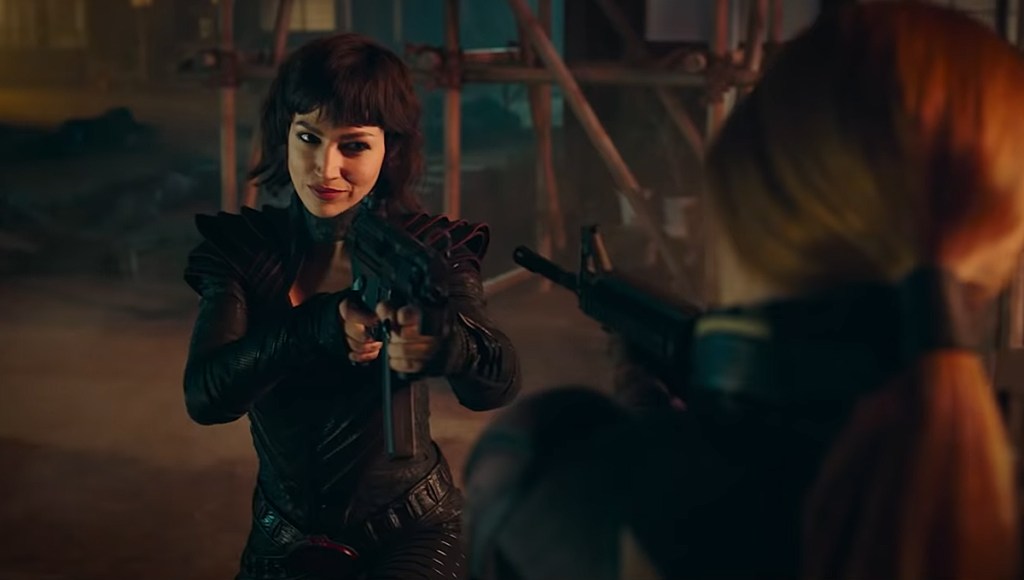 Interestingly, said movie-verse already has non-Snake-Eyes irons on the fire, notably the recent news that Paramount Television is going into development on a live-action television series centered on G.I. Joe's green-clad covert operative, Lady Jaye, which is being aimed for Amazon. Accordingly, expect to see more of those irons pop up, prospectively designed to build towards a proper new G.I. Joe ensemble film. However, as mentioned, we'll have to see how Snake Eyes: G.I Joe Origins performs, with the film scheduled to hit theaters on Friday, July 23.