News
Sing Street Trailer Rocks to '80s Music
Check out the trailer for Sing Street, the new music film from John Carney of Once and Begin Again.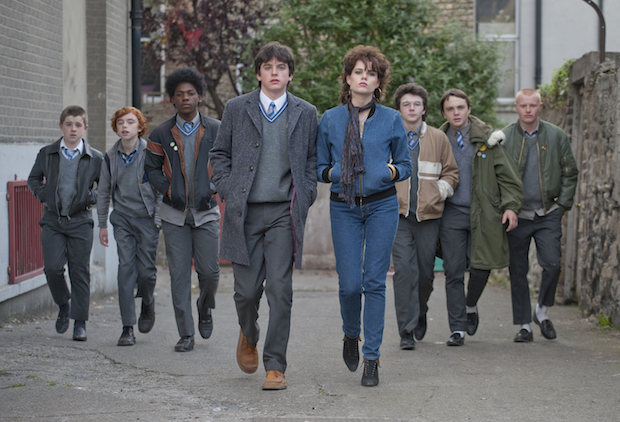 The 1980s were a time of reactionary and backward-looking politics. In fact, the era attempted to be so mild on that front that everything else seemed to be as loud as possible in contrast. Loud hair, loud clothing, and most especially loud, loud music.
And all of that loudness is about to rock on in a quaint, conservative Irish background in John Carney's charming new looking film. The filmmaker behind Once and Begin Again has another musical (ish) story that is in a crossroads of life and culture, namely that of buttoned up boarding school life and the kind of sounds that allowed you to escape it.
Sing Street is the story of Conor (Ferdia Walsh-Peelo), a 14-year-old boy that transfers to a new school. There he will form a band to try to impress a girl (Kelly Thornton). I suspect many of us have been down this road.
The film includes music from Duran Duran, a-ha, Hall & Oates, The Clash, The Cure, and more. It also stars Lucy Boynton, Mark McKenna, and Aidan Gillen (Game of Thrones, The Wire) and Maria Doyle Kennedy (Orphan Black, The Tudors).
The film premieres at Sundance later this month.