News
Shh… Win This Exclusive A Quiet Place Giveaway!
Four lucky geeks can win a 4K Ultra HD Edition of A Quiet Place, plus one more winner will receive a grand prize!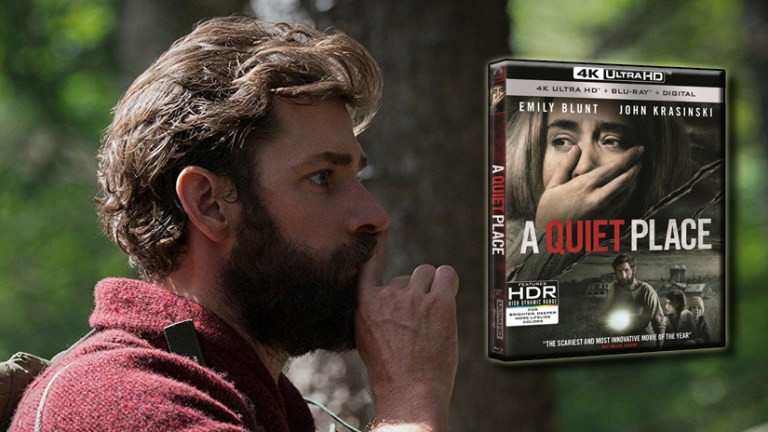 John Krasinski's masterful horror film A Quiet Place may be the sleeper hit of the year. The film shocked Hollywood when it earned rave reviews from critics and became a smash hit at the box office. Now that the film is available to watch at home in glorious 4K Ultra HD, we're proud to announce we're giving away some awesome prizes inspired by the movie. Four runner-up winners will be receiving the 4K Ultra HD edition of A Quiet Place. One grand prize winner will receive an exclusive giveaway pack which includes: one 4K Combo Pack, silently edible Quiet Candy, a kitchen timer, a safety alarm, a flashlight, a rocket stress toy, socks and a dry erase clip (all of which you can see below!)
Final entries will be accepted Tuesday, July 17th! Five (5) winners will be drawn at random and contacted by email. Good luck!