News
Oscars 2021: Women Directors Make History, Even as Regina King is Snubbed
While there were a handful of snubs this year, the most remarkable thing about the Oscars 2021 nominations are the history they made.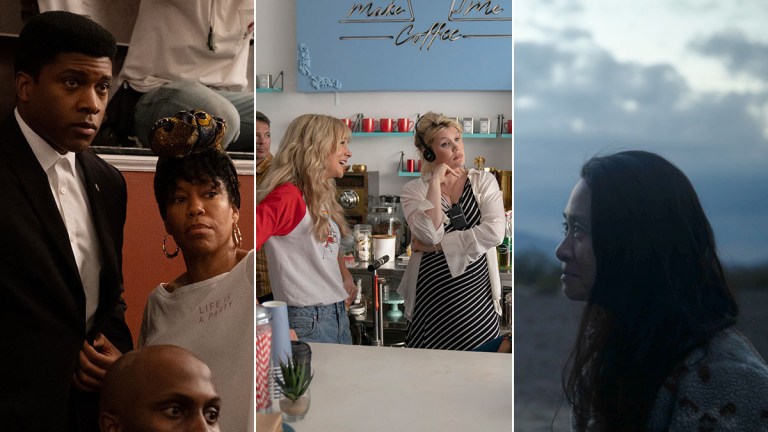 It's never happened before in the previous 92 years. Not since the Academy of Motion Picture Arts and Sciences began handing out little gold men has more than one woman been nominated in the Best Director category. So judging by that unfortunate precedent alone, the Oscars 2021nominations provided more good news than bad, even with a reliable list of snubs this year.
Indeed, the most remarkable moment was when Chloé Zhao and Emerald Fennell were both nominated for Best Director due to their work on Nomadland and Promising Young Woman, respectively. As directors of two of the most talked about films of 2020—one a poignant mixture of documentarian and narrative filmmaking, and the other a dark comedy of blood red lipstick smeared across the zeitgeist—their nominations were not a surprise. And yet, seeing two women hold nominations in that category was still cathartic; the Academy recognized some of the best filmmaking of the year is from women. It's not always been the case.
The Academy has a long history of overlooking the contributions of female directors. This oversight was again brought to the foreground only last year when Greta Gerwig failed to garner a nomination for her Little Women remake—despite being favored to do so and having already received Oscar recognition once in the category due to Lady Bird—while Todd Phillips earned a surprise nomination for Joker.
In fact, there have only been five women nominated for Best Director before this morning, and none nominated for a second time in the category, though several others like Gerwig facedd notable snubbings later in their careers. Today, by contrast, the number of women directors nominated in the category has grown by nearly 50 percent, with Zhao being considered the hands down favorite to win the category.
So it's been a good morning, even as there were a handful of notable snubs… including another woman in the Best Director category. Indeed, Regina King was always a long shot for Best Director given how tight the race was in that category; one of the few other major snubs, in fact, was Aaron Sorkin in the same category for his work on The Trial of the Chicago 7. (Both were overlooked in favor of Thomas Vinterberg's surprise nomination for the Danish film, Another Round.) However, King's omission perhaps stings a bit more since One Night in Miami was snubbed twice over.
For it was in the Best Picture race the biggest snubs and surprises occurred, with both One Night in Miami and Ma Rainey's Black Bottom left off the nominee list. This is all the more a little surprising since the Academy was able to nominate up to 10 movies in this category but forewent that number, as well as a ninth slot. Only eight movies were nominated for Best Picture, and among them there was one happy dark horse that beat the odds after coming out in February: Judas and the Black Messiah. Still, it feels like the Academy may have left quality work on the table by not utilizing at least a ninth Best Picture slot.
Fans of Borat Subsequent Moviefilm might also be disappointed that did not pull a surprise Best Picture nomination after earning a Producers Guild of America nod in the equivalent category… but that always seemed a long shot. But if you're outraged on behalf of Baron Cohen, look at it this way: Borat 2 already surprised elsewhere when it picked up a Best Adapted Screenplay nomination.
Other notable snubs include Da 5 Bloods, which was practically shut out of the Oscars 2021 whole, save for a lonely nomination in the Best Original Score category. Considering how good Delroy Lindo was in the film, as well as Chadwick Boseman, their respective snubs in the Best Actor and Best Supporting Actor categories were a little disappointing, as was Spike Lee being ignored in the Best Original Screenplay race.
Tom Hanks and Paul Greengrass' underrated News of the World also continued to remain underrated, picking up nominations only in technical categories like Best Cinematography, Best Production Design, Best Sound, and Best Original Score. Even so, James Newton Howard's score is amazing in it.