Reviews
Promising Young Woman Review: a Revenge Fantasy for the Modern Female
Carey Mulligan shines as the avenging angel at the center of Promising Young Woman, the powerful debut film from Emerald Fennell.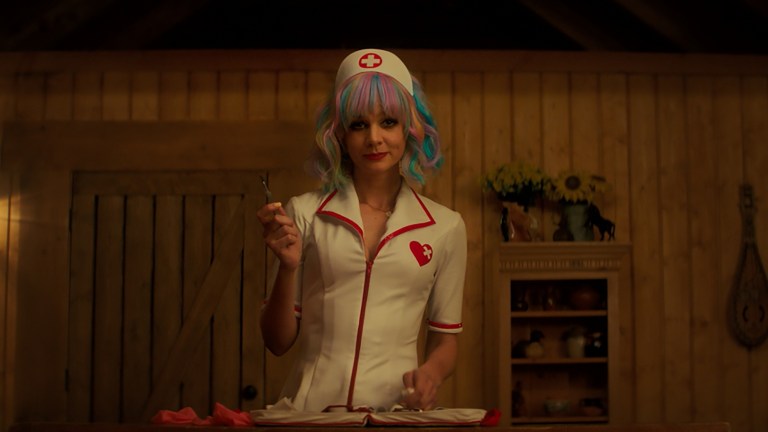 Rape-revenge never looked so gorgeous in Promising Young Woman. Bright colors, exquisite clothes, and Carey Mulligan's beautiful face light up the screen even when the film is at its darkest. This is a very modern and very female take on that particular sub-genre for a post- #MeToo world and it's one of the most compelling films of the year – one which is bound to provoke much discussion after the credits roll.
This is the directorial debut of Emerald Fennell, writer and showrunner on Killing Eve season 2who is also known for portraying Camilla Parker Bowles in The Crown. And what a confident debut it is, a film with a distinct visual style and an equally distinct soundtrack with big things to say and an excellent cast to help her say them with nuance and humor. It comes from Margot Robbie's production company LuckyChap Entertainment, which also produced this years' Birds of Prey, a similarly fun, colorful, female driven movie with points to make about toxic masculinity. With Greta Gerwig's Barbie movie and a Tank Girl remake on the slate, LuckyChap has the potential to become the home of all sorts of promising women. 
Carey Mulligan as our avenging angel is a revelation. Cast against type she plays Cassie, by day a bright, attractive coffee shop worker who hangs out with her boss (Laverne Cox) and lives with her folks (Clancy Brown and Jennifer Coolidge). On the surface she seems ok – well presented with perfect multi-colored nails and a biting sense of humor – but her parents are worried. Cassie was once a high achieving medical student but an incident saw her drop out and now her life seems to be on hold.
That's because Cassie is on a mission. At night she goes to bars and nightclubs alone and pretends to be helplessly drunk. There, invariably, a man will come to her "rescue," take her back to his place and get non-consensual, fast. That is until Cassie reveals she was stone cold sober all along…
Mulligan's screen persona absolutely works in her favor – best known for period dramas, often playing characters who are soft, gentle, and vulnerable, her Cassie is a woman it's easy to underestimate. Here she is brittle, funny, furious, and drop dead gorgeous, with a wardrobe to die for, dressed each night in different "costumes" – the professional woman, the party girl, the hipster chick. It doesn't matter what type of woman you are, or what type of drinking establishment you are in, the film says, the narrative is still the same. Mulligan is mesmerizing – you can't take your eyes off her – but the camera's gaze is distinctly female, gorging on her outfits, her nails, or her hair extensions rather than her body.
Fennell makes smart casting choices for the men, casting actors who are best known for playing "nice guy" characters including The OC's Adam Brody and Glee's Chris Lowell. Bo Burnham plays a standout supporting role too, as Ryan, a guy who comes into the coffee shop where Cassie works who might just be the man to break her destructive revenge cycle and allow her to heal. Burnham is funny and incredibly likeable and the two have great chemistry, it's one of the things that makes Promising Young Woman such an enjoyable film to watch, despite the seriousness of the subject matter.
There's a mystery behind Cassie's mission and as the story unfolds themes of complicity are explored and how educational establishments deal with assault allegations (there's an entire documentary about this very problem called The Hunting Ground if you're in any doubt as to whether this is realistic). Alison Brie, Connie Britton, and Alfred Molina fill out the supporting cast in roles that smartly expose the backstory of perhaps the most important character in the movie who never appears on screen. It's a great script which Fennell also wrote. 
In the final act though, things get thorny, when the dark fairytale style of the film gives way to harsh reality. It's an ending which audiences may find divisive that slightly fudges its own internal logic. Love or hate the end, it is unusual and bold even if it's not necessarily satisfying. Fennell has taken a well-worn set of tropes and given them a dazzling makeover, but just because the film looks lip smacking don't be surprised to find razor blades inside the candy coating.
Promising Young Woman is in theaters on December 25 in the US. It opens in the UK on February 12.