News
New Scooby-Doo Animated Movie Headed Straight to Streaming
Zoink! Warner Bros. will send their animated Scooby-Doo reimagining, Scoob! directly to streaming.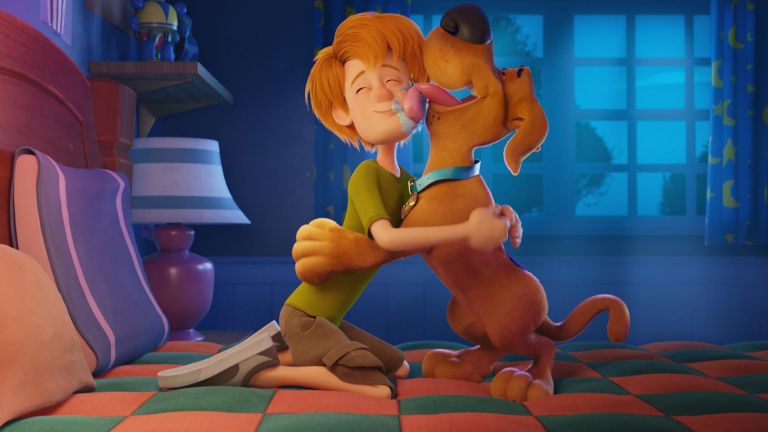 Warner Bros. had already delayed the release of their big screen Scooby-Doo reboot, Scoob! indefinitely a few weeks back thanks to the ongoing coronavirus pandemic. But now it turns out that they're skipping a theatrical release entirely and instead going directly to streaming.
"While we're all eager to be able to once again show our films in theaters, we're navigating new, unprecedented times which call for creative thinking and adaptability in how we distribute our content," Warner Bros. chairman-CEO Ann Sarnoff said in a statement (via The Hollywood Reporter). "We know fans are eager to see Scoob! and we're delighted we can deliver this feel-good movie for families to enjoy while they're home together."
Scoob! will now become available to both rent and buy on May 15. Rental price will be $19.99 for a 48 hour window, or you can purchase for $24.99. Scoob! is directed by Tony Cervone, and its impressive voice cast includes Gina Rodriguez as Velma, Will Forte as Shaggy, Tracy Morgan as Captain Caveman, Frank Welker returning to voice Scooby, Amanda Seyfried as Daphne, and Zac Efron as Fred.
Presumably, Warner Bros. was pleased with the results that Universal saw with their direct-to-streaming release of the similarly family-focused Trolls: World Tour. While studios won't roll the dice on sending giant tentpoles like Black Widow (delayed until November), Wonder Woman 1984 (August), A Quiet Place Part II (September) or Fast & Furious 9 (pushed until 2021), they seem more than willing to let lower stakes entries (especially family films, which are quite useful in keeping households peaceful with everyone locked inside) like Artemis Fowl, the aforementioned Trolls sequel, and Scoob! break the theatrical window.
While Hollywood seems optimistic that theatergoing will resume by June (you'll note that Warner Bros. has yet to move Christopher Nolan's Tenet off its July 17 release date and only moved Wonder Woman 1984 to later in the summer rather than into next year), it's still not clear how much longer vast portions of the world will have to remain in their homes. And even then, there's the matter of when will the public feel safe enough to go out in the numbers necessary to actually drive significant box office returns. The time may even come when studios will have to ask themselves whether trying to drive people to movie theaters is even the right thing to do. While there are encouraging signs that social distancing is working at the moment, we might just end up doing this all over again if we get complacent and try and rush a return to normalcy too soon.
Whew, that got heavy. Anyway, what we're saying is, stay home, keep catching up on stuff you haven't seen, and Scoob! looks like it will provide a fine distraction until we can all enjoy some popcorn together again.