News
A Quiet Place Part II Moves to September for Theatrical Release Date
A Quiet Place Part II is back on the release calendar with a theatrical debut in September, just like John Krasinski wanted.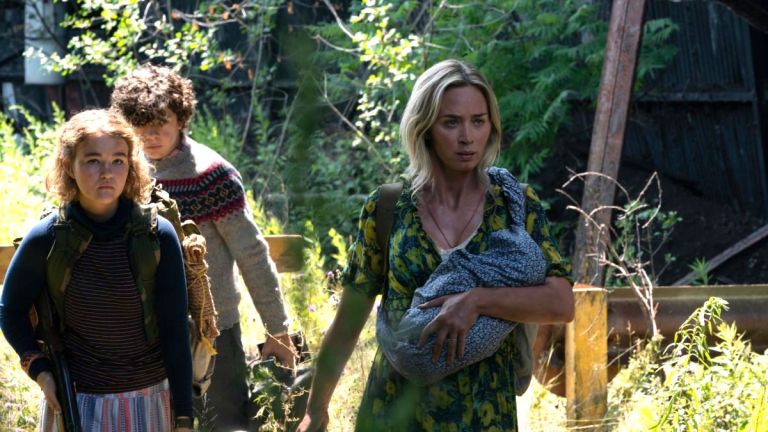 In what many in the film industry—or just self-quarantine—will take as a hopeful sign, Paramount Pictures has moved from being one of the first studios to delay a spring release in the face of the coronavirus crisis to now putting that same movie back on the calendar at the end of summer. Indeed, A Quiet Place Part II, which was supposed to come out last month, now has a release date of Sept. 4, 2020.
The news, which came as Paramount further rearranged its 2020 release schedule by moving Top Gun: Maverick from June to December, is the latest sign of studio commitment to the theatrical window and exhibition market. Like Wonder Woman 1984 before it, which moved from June 2020 to August, A Quiet Place Part II's team always made it clear that the plan was to wait until the film could be shared with a global audience of theatrical moviegoers.
"I'm gonna wait to release the film til we CAN see it together!," director John Krasinski wrote on Twitter while announcing the film's delay. "So here's to our group movie date! See you soon!"
A Quiet Place Part II had originally been scheduled to premiere on March 18, 2020. And it came so close to meeting that date that we had the chance to speak with Emily Blunt two weeks before its intended release. That pushback proved to be just the first of a wave of spring delays that included Disney's Mulan, The New Mutants, and Black Widow, as well as Universal's F9, among others. However, the fact that Universal Pictures also opted to release this month's Trolls World Tour on VOD, breaking the theatrical window, led some to speculate that there could be a mass exodus of Hollywood movies giving up on theaters in summer 2020.
Yet A Quiet Place Part II's commitment to theaters is a hopeful sign for the industry. It also underlines what Phil Contrino, director of Media & Research at the National Association of Theatre Owners, told us last month: "Obviously that's not a movie [Krasinski] wants people just watching at home by default. There are other filmmakers who are coming out, who are saying that's just not how they want their movies seen, that's very important for at a time like this, and the studios definitely listen to that."
Of course the future is not written, and it remains unclear how long folks across North America and Europe must remain committed to social distancing and self-isolation in the midst of a pandemic. But studios committing to a happier fall than this spring is a welcome sign of better days to come.