Features
Best Animated Shows on Netflix to Stream
With so much choice out there right now, we narrow down the best animated shows Netflix has to offer.
Animation has never been in a better place. Over the past few years, with the advent of streaming channels, animation has been able to do things previously unseen for episodic television. The stories have become more complex, the characters deeper, and we've even been starting to see more and more shows geared toward adults!
It's a good time to be a fan of animation so we've rounded up some of the best-animated series that are available on Netflix right now. Some are action series, some comedy, but all are quality in one way or the other. Fire up the queue and get ready for a ton of content!
Voltron Legendary Defender
Voltron is like if Star Trek Deep Space Nine hooked up with Robotech, had a baby, and then that baby grew up and hooked up with 80's Voltron. To put it plainer terms, Voltron Legendary Defender is so much more than its name may imply. It's not just an empty rehash of the '80's classic; it redefined it for a whole new generation of fans. It took the base concept of the '80's series and fleshed out with a whole universe to explore and a group of characters that fans across the world fell in love with. Space Dad Shiro, emo Keith, lover boy Lance, techwiz Pidge, heart of the team Hunk, strong Allura, wacky Coran, and a gigantic supporting cast all grew and changed in heartbreaking ways over the course of the series.
If you like sci-fi action with lots of world building and a ton of great comedic bits, Voltron is for you. It can be very funny but when it wants to go serious it's dead serious and will take your breath away. Plus there's a ton of space politics, which should be boring but involves a purple glam rock alien stabbing people. Voltron is amazing.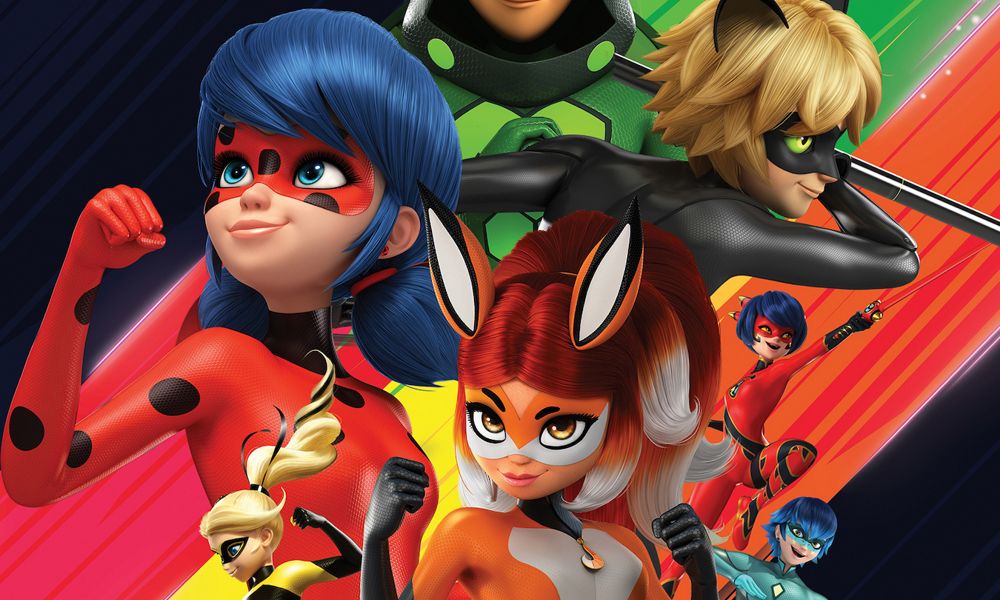 Miraculous: Tales of Ladybug and Cat Noir
Think Sailor Moon but for a new generation but way sweeter. Miraculous is a show that could have a very deep and complex world (which it does slowly develop) but it's much happier focusing on the everyday lives of its two titular leads. We're just fine with that because Marinette (Ladybug) and Adrien (Cat Noir) are so cute and fun to watch that even the series' episodic structure isn't a problem. The two are crime-fighting superheroes and also have crushes on each other but Adrien has a crush on Ladybug but Ladybug thinks Car Noir stinks but Marinette has a crush on Adrien but Adrien seemingly doesn't like Marinette.
Fans have nicknamed it the love square and it's oddly compelling to watch. Throw in some Tokusatsu action and a cast of loveable schoolmates and you've got a show that'll make you smile from the moment the extremely catchy theme song beings.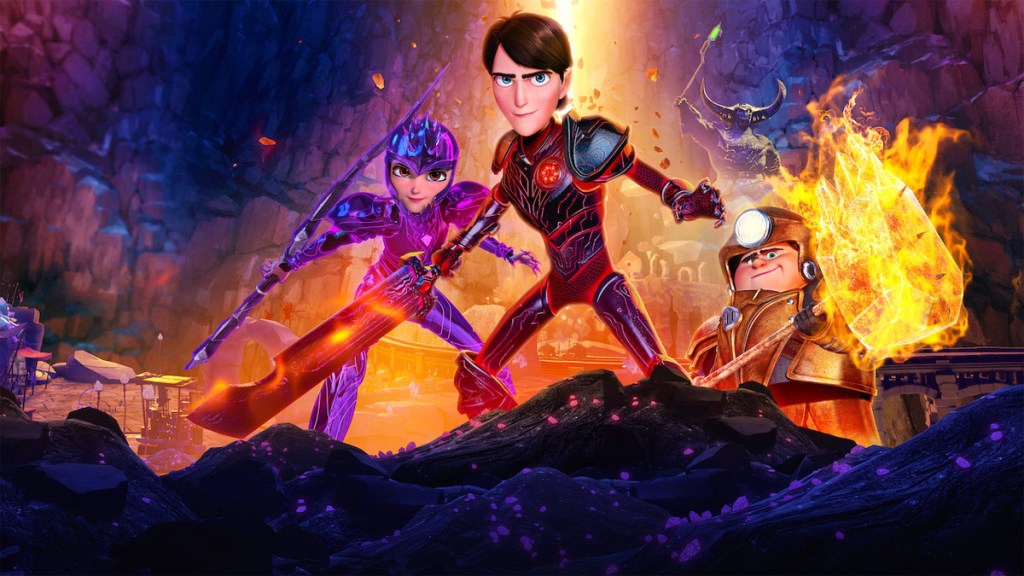 Trollhunters
In a world of remakes and reboots Guillermo Del Toro stepped in and helped to give us a whole universe of Trollhunters! Encompassing Trollhunters: Tales of Arcadia, 3Below: Tales of Arcadia, and the soon to be released Wizards: Tales of Arcadia. We're recommending the first series in the franchise because it's obviously the best place to start but also it's just a solid show and doesn't ever feel like it's succumbing to "setting up a franchise"-itus. It's content telling fun and engaging tales about its delightfully earnest cast that slowly sets up the larger world.
For those looking for Del Toro's bigger staples you'll find nice touches of them in here and lots of star power filling out the cast. There's a ton of rich details that'll make visiting the world of Trollhunters one that will send you on a quest to check out all the series in the franchise!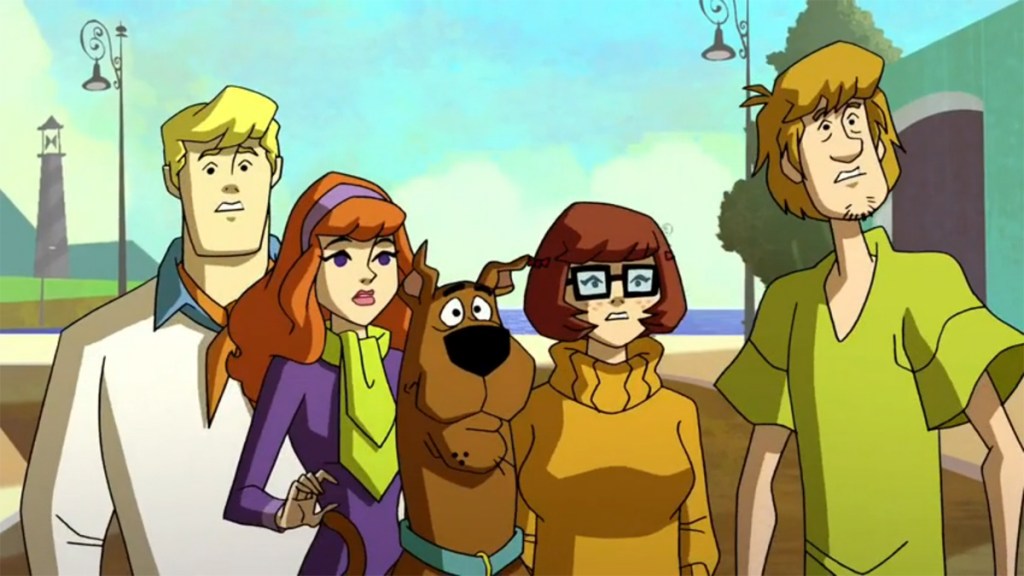 Scooby-Doo! Mystery Incorporated
In the over 50 year history of Scooby-Doo, there has never been a more ambitious interpretation of the legend (and let's face it, that's what Scoob and the rest of the Mystery Inc. team are) than Scooby-Doo! Mystery Incorporated. While everyone has their favorite Scooby-Doo incarnation (for most of you, it's probably the original Scooby-Doo, Where Are You? which started it all), only Mystery Incorporated manages to span the entire history of the franchise, utilize peak TV storytelling techniques, and do it all with a wink and plenty of style.
What makes Scooby-Doo! Mystery Incorporated unique is its structure. Its two seasons are lightly serialized, meaning that while you can watch most episodes as standalones, there's still an overarching story for each season that rewards a binge watch. There's always a "mystery of the week" but there are larger mysteries that are uncovered with each episode, flashbacks to the days before the gang were even born, and even an explanation of broader Scooby lore that you probably never expected. Suitable for family viewing, but with undertones and jokes that parents will get that will safely fly over the heads of younger kids, Mystery Incorporated is a smart, hilarious, loving tribute to the greatest mystery-solving canine in history… and his human pals.
Robotech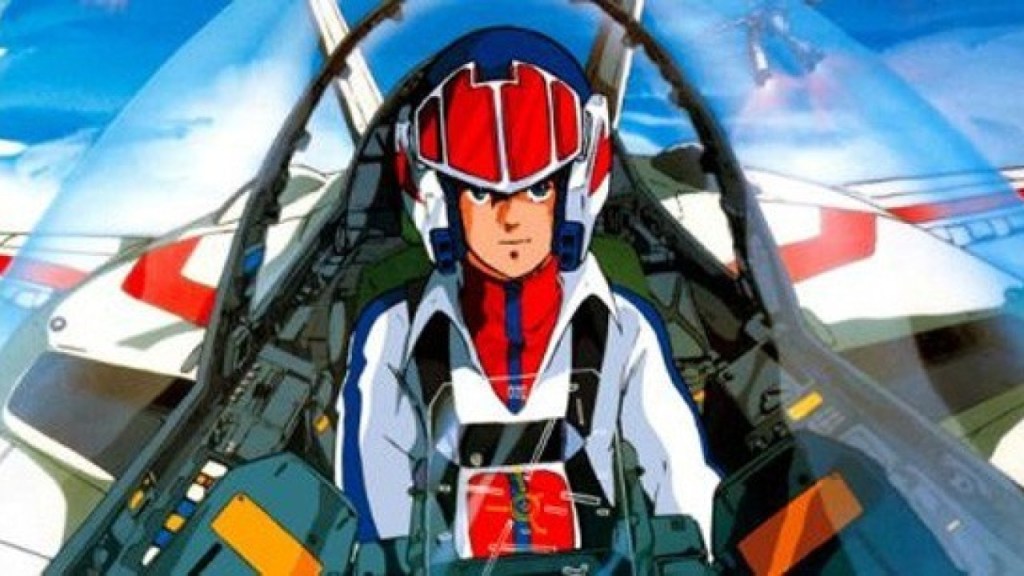 (Available in the U.S. only)
This Robotech thing gets in your blood. Over 35 years after the show originally debuted people are still talking about it. Why is that? Well it's mostly because Robotech was (and still is!) very ahead of its time. While on the surface it's a sci-fi action series about three successive generations fighting off three different alien invasions it's so much more. It's about how war affects these people and the world around them. How war changes them and how they adapt to an Earth that slowly starts to crumble around them. And there are giant transforming robots.
Brilliantly made up three different anime series that were adapted into one giant story, Robotech is unlike anything else that's come before or since. It sticks in your mind and the characters will never leave you. Minmei, the singing star who had the responsibility of saving humanity thrust upon her. Dana, the half human screw-up who so desperately tried to keep a happy face on in spite of the horrific things she'd been through. Lancer, a gender fluid character if there ever was one (although it's the '80's so they never come right out and say it) who not only gets to be the ladies man of the show but also perform '80's power ballads in full make-up and dresses.
Big Mouth
Plenty of adult animated shows touch on topics related to puberty. We'd argue that no series has captured the awkward, universal truths about this time in a child's life quite like Big Mouth has. Series creators Nick Kroll, Andrew Goldberg, Mark Levin, and Jennifer Flackett managed to put themselves back into the shoes of their younger selves, ashewing the hindsight they've gathered as adults and giving the series a lived-in feeling, like we're all going through it together for the first time.
It's a feat to ground this show in reality, considering one of the main characters, Andrew Glouberman (voiced by John Mulaney), has a mystical (and hilarious) hormone monster named Maury (voiced by Kroll) following his every shameful move. In season one, best friends Andrew, Nick (also voiced by Kroll), and Jessi (voiced by Jessi Klein) learn about masterbation, periods, the broad spectrum of sexuality, and consent. Not only does the show handle tender subject matter with care, but it also has the most fun doing it with an all-star voice cast, infectious sing-a-longs, and fantastically raunchy characters. You'll fall for Big Mouth like it's a middle school crush, but there's no danger of getting your heart broken: The series is currently renewed through season six and a spinoff is on the way.
Mini Force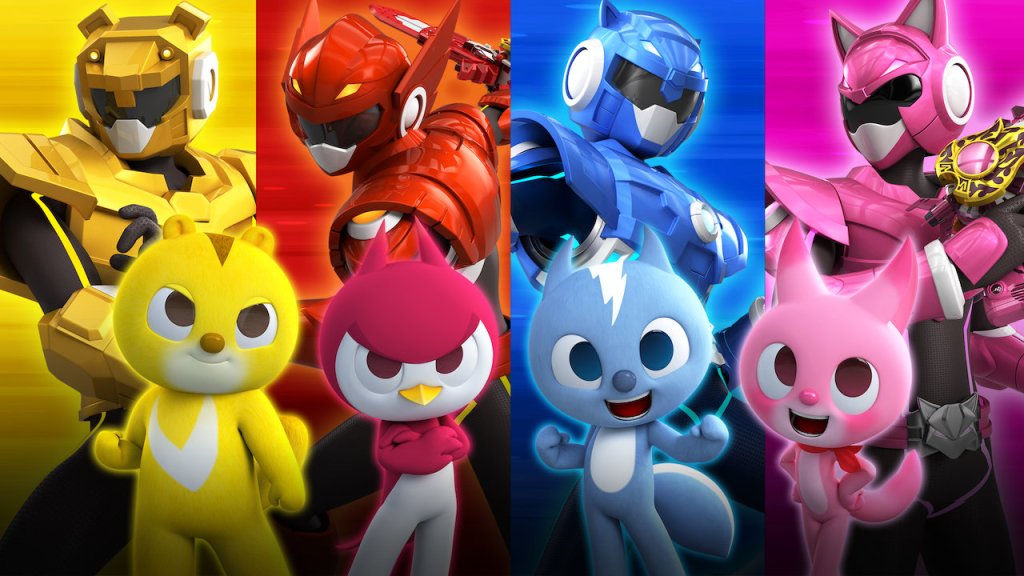 This is the one option on the list that I wouldn't exactly call good but I would call it "quality." Mini Force is weird. The Netflix thumbnails would have you believe it's an animated series akin to Power Rangers. Heroes in armor fighting bad guys! Sounds solid! Well… yes it does have that… but its cast is a group of tiny furry animals that live with a human. And no, they aren't the same size as the human. They're tiny. Mini Force, remember?
It's a sort of action adventure show with light comedic elements with a heaping helping of "what the hell am I watching?" This low budget show was probably meant for pre schoolers but it makes for mind boggling watching for adults. Watch the first episode and you'll understand.
Bojack Horseman
Though its animation is bright, beautiful, and lush, BoJack Horseman isn't anyone's idea of a feel-good hang out comedy. Don't be mistaken: this comedy about an aging horse actor in a Hollywood (or "Hollywoo" in the show's preferred parlance) is often extremely funny. It also just happens to be one of the most searing explorations of the human (or horse) soul's endless capacity for regret, disappointment, and depression.
Will Arnett stars as the titular BoJack Horseman who, as the theme song cheerfully intones, used to be on a very famous TV show back in the '90s. BoJack Horseman, however, catches up with its central steed in the present day where all the royalty checks and Secretariat biopic auditions can't mask the emptiness and dissatisfaction within him. Thankfully that's what the booze is for.
BoJack Horseman is filled with colorful appealing characters and its version of an alternate world populated by anthropomorphic animals makes for some of the best animal pun-based humor you'll find anywhere. At the center of all the whimsy is a difficult, delicate character study that elevates this animated series into something truly special.
We Bare Bears
(Available in the U.S. only)
We all need a big hug sometimes and that's We Bare Bears is, a big bear hug of a show that'll leave you smiling and feeling better about the world. The series follows three bears, over enthusiastic Grizz, social media obsessed Panda, and stoic Ice Bear, trying to fit into modern day society. It's a lighthearted comedy that also just the right twinge of melancholy to fit that premise. The Bears usually get into wacky shenanigans but there's always a relatable emotion that grounds it in reality.
Take for example the early episode "Burrito" which features Grizz becoming attached to a bear sized burrito, one he refuses to eat. It's played for laughs but it's quietly revealed at the end of the episode that the burrito reminds him of the arm of a rescue worker who saved him from a thunderstorm when he was a baby.
She-Ra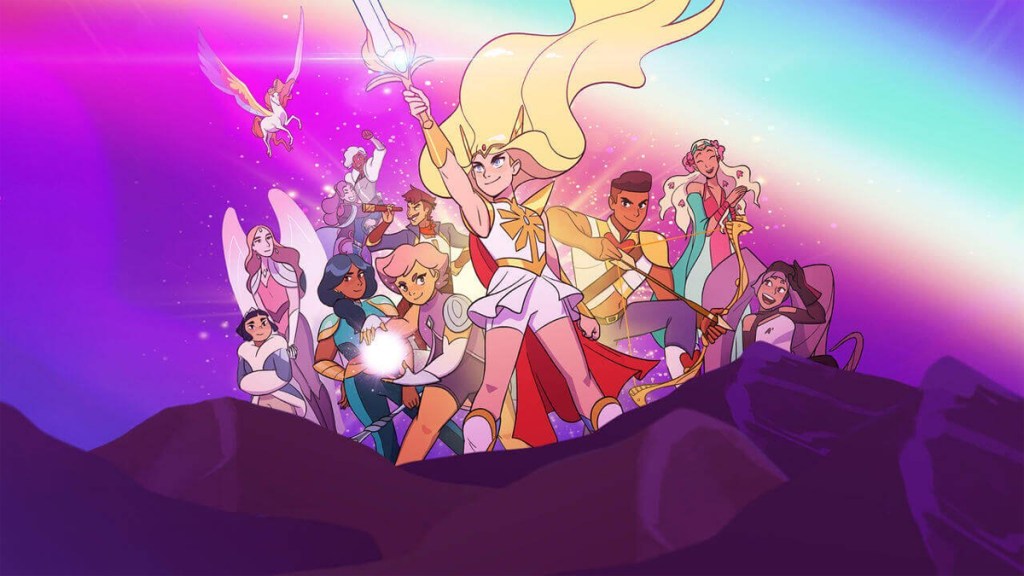 Another glorious '80's updated series, She-Ra follows Adora, a child solider of the evil Horde, who slowly has to unlearn everything she's been taught her whole life when it's revealed that the Horde are actually the bad guys. What follows is an action adventure series that always informed by heartbreak because Adora's best friend, Catra, refused to leave the Horde. The fractured bond between those two drives some of the series' most important arcs and it leads to even more characters questioning their place in the world around them.
The show won't leave a dry eye in your household and is a thought provoking conversation starter for the kinds of topics that affect all of us today.
Kipo and the Age of Wonderbeasts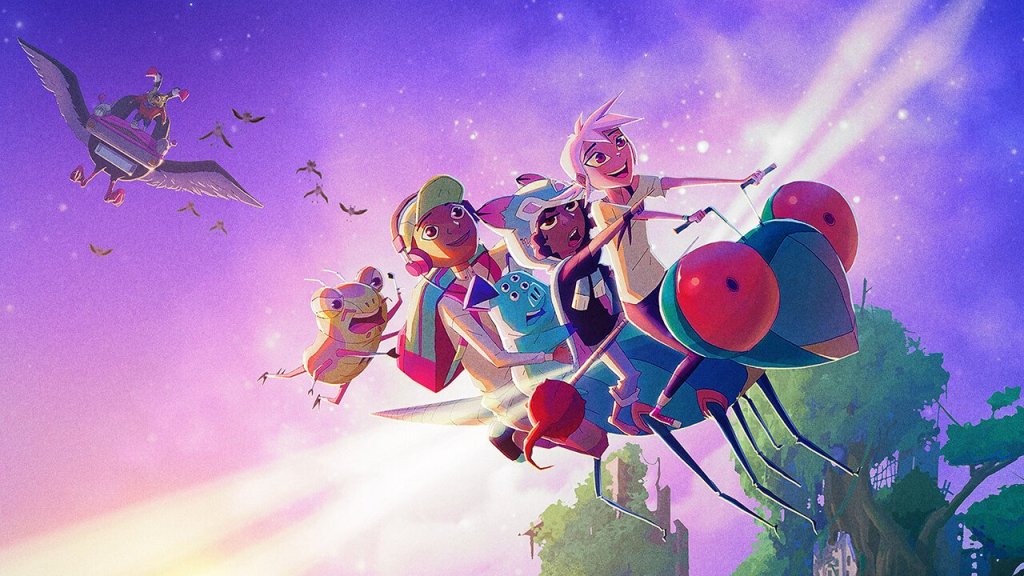 Set in a post-apocalyptic urban wasteland, DreamWorks Animation's Kipo and the Age of the Wonderbeasts isn't about trying to save society as we know it from collapsing—that's already happened and the series' protagonists have accepted it as reality—it's about surviving in the mad, wonderful, dangerous, beautiful, and unpredictable world that has grown up in its place.
Thirteen-year-old Kipo is the family-friendly audience surrogate into this vibrant world. She has grown up in one of the underground cities known as "burrows," so this is her first time exploring this world above ground—just like us. Unlike us, she has a very specific mission: to find her father and the rest of the underground community she was forced to flee. To do so, she will have to navigate an above-ground world ruled by sentient mutant animals known as "mutes," with the help of her new friends Wolf, Mandu, Benson, and Davie.
Created by Radford Sechrist from his 2015 webcomic Kipo and animated by South Korean studio Mir, Kipo and the Age of the Wonderbeasts is something truly special for all ages: a wild, vivid ride featuring complex characterization, stunning visuals, and one of the best soundtracks of the year. Ten episodes is nowhere near enough.