News
Artemis Fowl Gets Disney+ Release Date, New Promo
The Artemis Fowl movie now has an official Disney+ release date for June.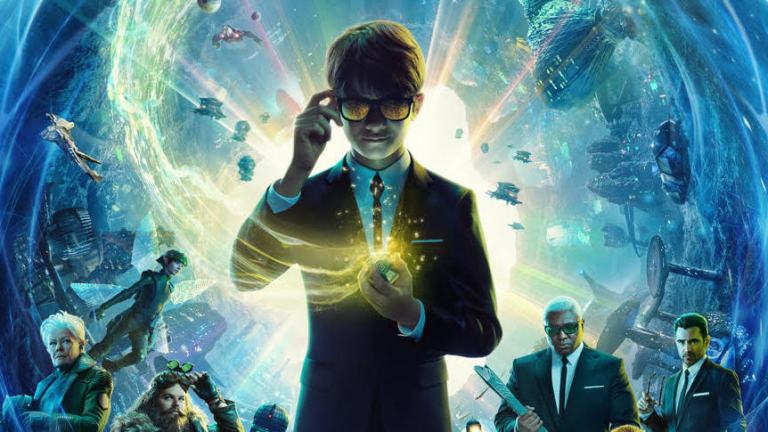 Earlier this month, Disney made the official announcement that Artemis Fowl, the feature film adaptation of Eoin Colfer's bestselling middle grade novel, would be debuting on Disney+ rather than in theaters. Now, we have a release date…
Artemis Fowl will hit Disney+ on June 12th, which is not so different from its planned May 29th cinema release date. (Though this flick was originally slated for an August 2019 release and, also, what is even time right now?) For the uninitiated, Artemis Fowl is the story of 12-year-old genius, um, Artemis Fowl, who descends from a long and proud line of criminal masterminds. When Artemis' father goes missing, the young Fowl finds himself in a battle of strength and cunning with a powerful race of fairies, who have kept themselves largely hidden from the human world.
The 2001 book would launch an eight-installment series, so should the film do well (and the COVID-19 pandemic ever end), there is much more material to adapt to future film installments, should Disney want to—though, like other content featuring kids or teens, it does seem somewhat important to film these quickly, before time gets its claws in young star Ferdia Shaw.
The Artemis Fowl film was directed by Kenneth Branagh and, in addition to newcomer Shaw, stars Lara McDonnell, Josh Gad, Tamara Smart, Nonso Anozie, Josh McGuire, Nikesh Patel and Adrian Scarborough, along with Colin Farrell and Judi Dench.
"Artemis Fowl is a true original," said Branagh in a statement. "In challenging times, a twelve year old criminal mastermind is one heck of a traveling  companion. Smart, funny, and cool as mustard, he'll take you to new worlds, meet unforgettable characters, and mix magic with mayhem. His own family is everything to him, and (although he'd never admit it), he'd be as proud as I am that families around the world will now be able to enjoy his first amazing screen adventures together, on Disney +."
Check out the new TV promo spot that was also just released…
And here's the full, official synopsis from Disney:
"Disney's "Artemis Fowl," based on the beloved book by Eoin Colfer, is a fantastical, spellbinding adventure that follows the journey of 12-year-old genius Artemis Fowl, a descendant of a long line of criminal masterminds, as he desperately tries to save his father who has been kidnapped. In order to pay his ransom, Artemis must infiltrate an ancient, underground civilization—the amazingly advanced world of fairies—and bring the kidnapper the Aculos, the fairies' most powerful and coveted magical device. To locate the elusive object, cunning Artemis concocts a dangerous plan—so dangerous that he ultimately finds himself in a perilous war of wits with the all-powerful fairies. "