Features
Where to Stream New Movies in Theaters on VOD
With so many movies breaking the theatrical window and leaving theaters for VOD streaming, we're rounding up where and how to watch them!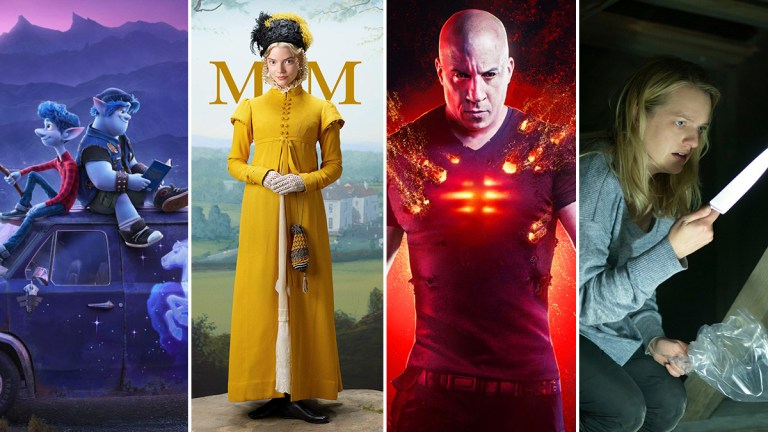 Once upon a time, the theatrical window that comprised the weeks or months between a movie's opening weekend and home media debut was a sacred thing. It was so pronounced, it led to debates between famous directors and other members of the Academy of Motion Picture Arts and Sciences as to whether streaming giant Netflix should even be allowed to win Oscars. That all went out the window a week ago.
As the coronavirus pandemic continues to change in big and small ways how people lead their lives, it's left the moviemaking industry in a state of anxious upheaval. Currently movie theaters have been closed by the city governments of New York and Los Angeles, and major theater chains nationwide are shutting down in both the U.S. and UK. As a consequence, studio movies currently in theaters have no (or very few) theaters to play in.
So begins a new era where VOD is king. There is now a wide range of new movies still technically in theaters or scheduled to debut there that are available to watch in your home. Below is a round-up of what's on streaming and where you can find them.
The Invisible Man
Leigh Whannell's revisionist and chilling remake of the 1933 James Whale movie—which itself was an adaptation of H.G. Wells' 1897 novel—updates a classic Universal Monster in thrilling ways. Anchored by Elisabeth Moss' phenomenal performance as a woman who's broken free from a homicidally abusive boyfriend, the movie allows you you feel her terror when she realizes he is still stalking and torturing her. You also understand her non-surprise when everyone rolls their eyes as she says she's being gaslighted by the invisible man. It's one of our favorites of the year so far, leaving us speculating for weeks.
Available on: Amazon, YouTube, Apple, Fandango Now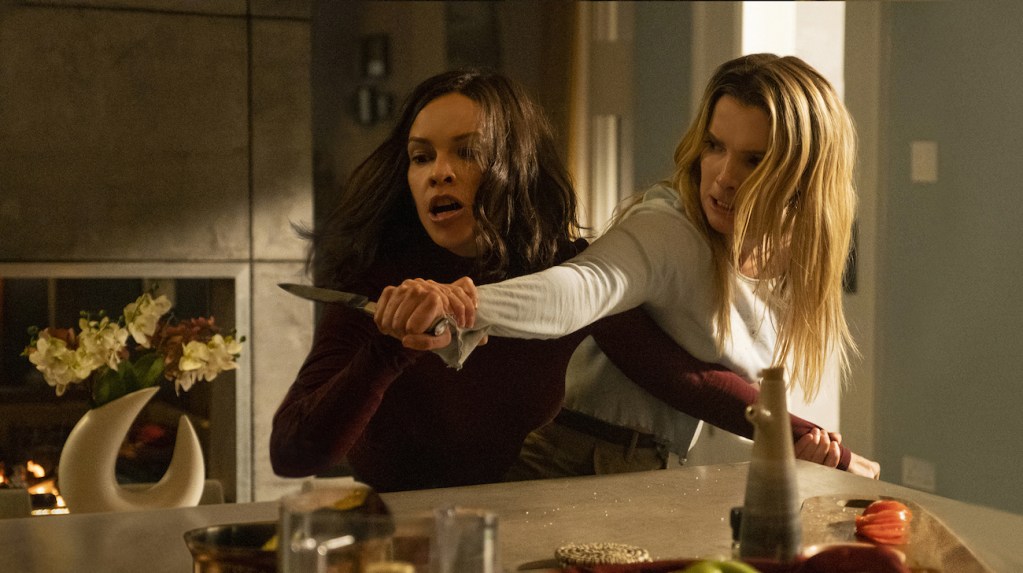 The Hunt
Craig Zobel's timely The Hunt was unfairly maligned in 2019 when it became a big screen scapegoat for far right media. It's now finally released and on VOD, revealing itself to be an eager-to-please satire of "both sides" of the political spectrum. With its clever reworking of The Most Dangerous Game, and a script by Damon Lindelof and Nick Cuse, the film creates an allegorically rich set-up where far-right conspiracy theorists' worst nightmares come true: Smug liberals are hunting them for sport. While some of us at Den of Geek found the movie itself too smug by half, others think it's an amusing throwback to 1970s exploitation hijinks.
Available on: Amazon, YouTube, Apple, Fandango Now
Emma.
First-time director Autumn de Wilde makes a splash as also the first female director to wholly adapt Jane Austen's Emma to the screen. Leaning into the book's opening line—"Emma Woodhouse, handsome, clever, and rich"—it's the funniest and and most mischievous version yet, allowing Split's Anya Taylor-Joy to turn Emma into a full-fledged anti-heroine. Or as the director and star told us, it's an interpretation derived from Austen's humor and implicit "questionable intent." The resulting movie basks in a screwball sensibility, gorgeous pastel colors, and a jaunty soundtrack of English folk songs.
Available on: Amazon, YouTube, Apple, Fandango Now
Onward
Disney and Pixar's Onward was the number one movie in America when it jumped to VOD. A more relaxed effort by Pixar, Onward wears its heart on its sleeve and tells a charming story about two teenage brothers who grew up not knowing their father, but thanks to the fact they're elves living in a modern suburbia borne out of high-fantasy, they're able to have one magical day with him when they come of age… Kind of. His bottom half, to be exact. And if they want to see their papa face-to-face, they're going to have to go on a quest to fix their spell before the sun sets tomorrow.
Available on: Fandango Now, Disney+ on April 3
Star Wars: The Rise of Skywalker
Love it or hate it, there is no denying you've seen Star Wars: The Rise of Skywalker and might feel compelled to reevaluate it a second or third time. Just to be sure. It's the final film in the Skywalker Saga, aiming to bring closure to not only the trilogy of numerical Star Wars movies released by Disney since 2015, but almost all the Star Wars movies released since 1977. Our thoughts are mixed, but there's no denying we rooted for Rey as she sought to learn the final truth about her parents and defeat a phantom menace resurgent—as she struggled to defeat Emperor Palpatine back from the dead…
Available on: Amazon, YouTube, Apple
Birds of Prey
A passion project five years in the making for star Margot Robbie, who also produced the picture, Birds of Prey and the rest of its lengthy title is a giddy throwback to 1990s gangster pictures in superhero drag. Decidedly R-rated, it finds Robbie's fantabulous Harley Quinn newly single after breaking up with the Joker and on the run from every bad dude in town.
Along the way she stumbles into some friendships with other would-be do-gooders and anti-heroes who turn Gotham into a warzone over a small fortune and Harley's true greatest love: an egg sandwich from the bodega down the street. It's good times, y'all.
Available to Pre-Order on: Amazon (Drops March 24)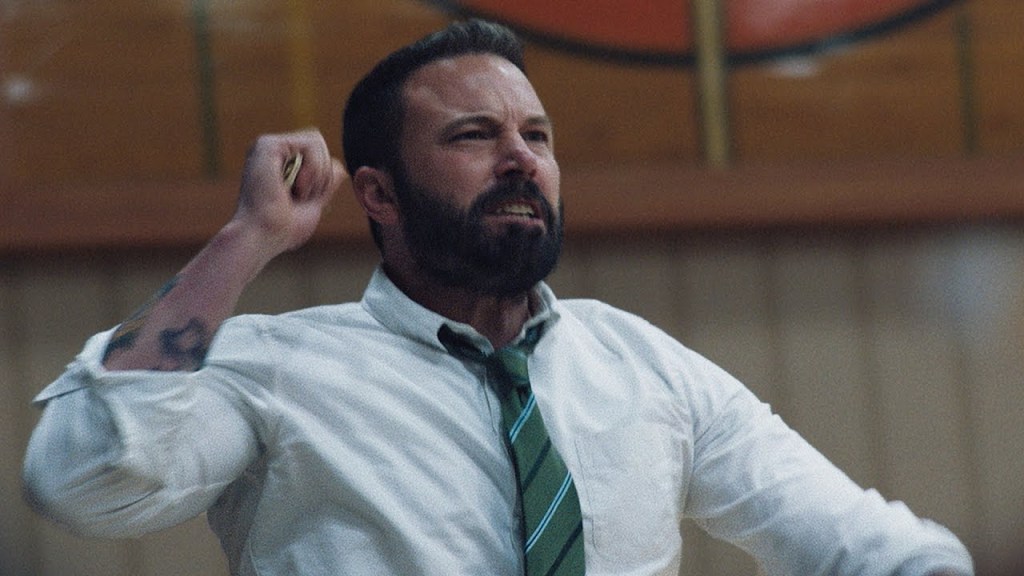 The Way Back
One from the heart for Ben Affleck, The Way Back finds the former Batman star playing a one-time golden athlete who threw his career and life away to the bottle. Yet maybe he'll get one last chance if he coaches his old high school's struggling basketball team. Directed by Gavin O'Connor (Warrior, The Accountant), its familiar formula is given new potency by Affleck and his own history of struggling with the demon in a bottle.
Available to Pre-Order on: Amazon (Drops March 24)
The Gentlemen
Guy Ritchie does Guy Ritchie classic in The Gentlemen, a new British crime drama where there's a whole lot of killing over a purported relatively small amount of money. Our own Mark Harrison didn't care for the flick, but it has its fans who like seeing Ritchie do Ritchie, especially with an all-star (and almost all-male) cast that includes Matthew McConaughey, Charlie Hunnam, Jeremy Strong, Colin Farrell, Henry Golding, Michelle Dockery, and Hugh Grant.
Available to Pre-Order on: Amazon (Drops March 24)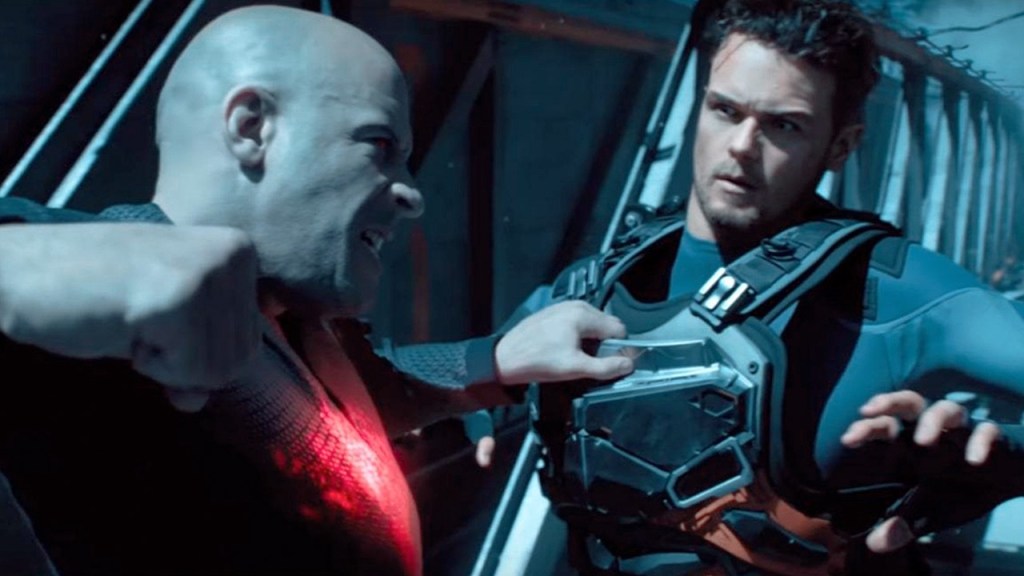 Bloodshot
Vin Diesel stars in his own superhero flick with Bloodshot, an adaptation of the Valiant Comics character. A one-time badass who sees his wife murdered and is himself seemingly killed, faster than you can say RoboCop, Diesel's Ray Garrison is brought back from the dead as a cybernetic hybrid. Half-man, half-machine, and all hero, he needs to go on the run. As our Don Kaye said in his review, "Whether he's playing Riddick, Dom Toretto, or now Bloodshot, Vin Diesel is always Vin Diesel. The voice either rumbles or roars, the physical presence is imposing, and the range rarely goes too far in one direction… you're either on board at this point or you're not."
Available to Pre-Order on: Amazon (Drops March 24)
Dolittle
Robert Downey Jr. talks to animals in the infamous Dolittle. Celebrity voices also include Tom Holland, Emma Thompson, Rami Malek, John Cena, Kumail Nanjiani, Octavia Spencer, and Ralph Fiennes. You in?
Available to Pre-Order on: Amazon (Drops March 24)
I Still Believe
As Lionsgate's faith based biopic of Christian music singer and songwriter, Jeremy Camp, I Still Believe stars Riverdale's K.J. Appa as Camp. Gary Sinise, Shania Twain, and Britt Robertson also star.
Available to Pre-Order on: Amazon (Drops March 27)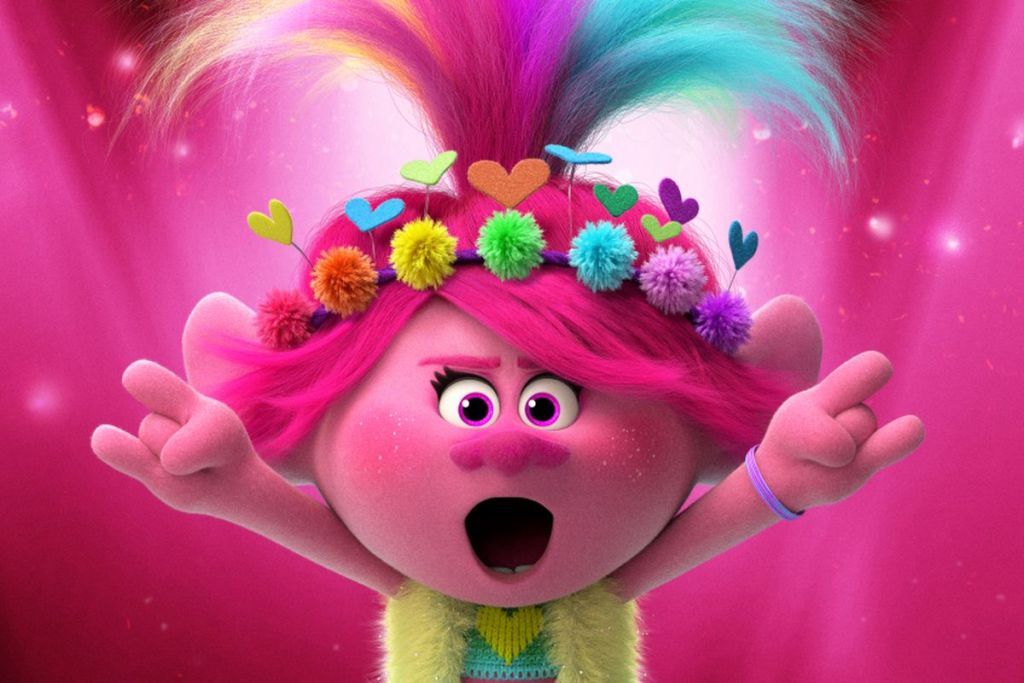 Trolls: World Tour
The first unreleased movie to change its release date from theatrical to VOD, Trolls: World Tour is a new sequel to 2016's DreamWorks Animation hit, Trolls. The sequel picks up with Poppy (Anna Kendrick) and Branch (Justin Timberlake) as they learn they're one of six different Troll tribes, each devoted to a different style of music, be it classical, techno, rock, or country. It's also a chance for Timberlake to write some new jams with collaborators Kelly Clarkson, Anderson Paak, Mary J. Blige, George Clinton, Chris Stapleton, and SZA.
Available on: April 10