News
New character poster for Iron Man 3
Don Cheadle gets his own character poster for the upcoming Marvel sequel, Iron Man 3...
It's been a good week or so since we had the last piece of publicity material for Marvel's first post-Avengers blockbuster Iron Man 3. As you more than likely know by now, the movie stars Robert Downey Jr again, with Shane Black directing. And we can expect a beefed up role for Don Cheadle this time around now.
To champion that, and Cheadle's slightly evolved part in the picture, he's also got a character poster all to himself for the film. Which we've got right here for you.
Given that Iron Man 3 is just over two months away in the UK (it's out at the end of April here, early May in the US), you can expect no shortage of promotional materials to be heading your way. For now, we suspect it'll be no hardship to make do with Mr Cheadle. Take it away Don…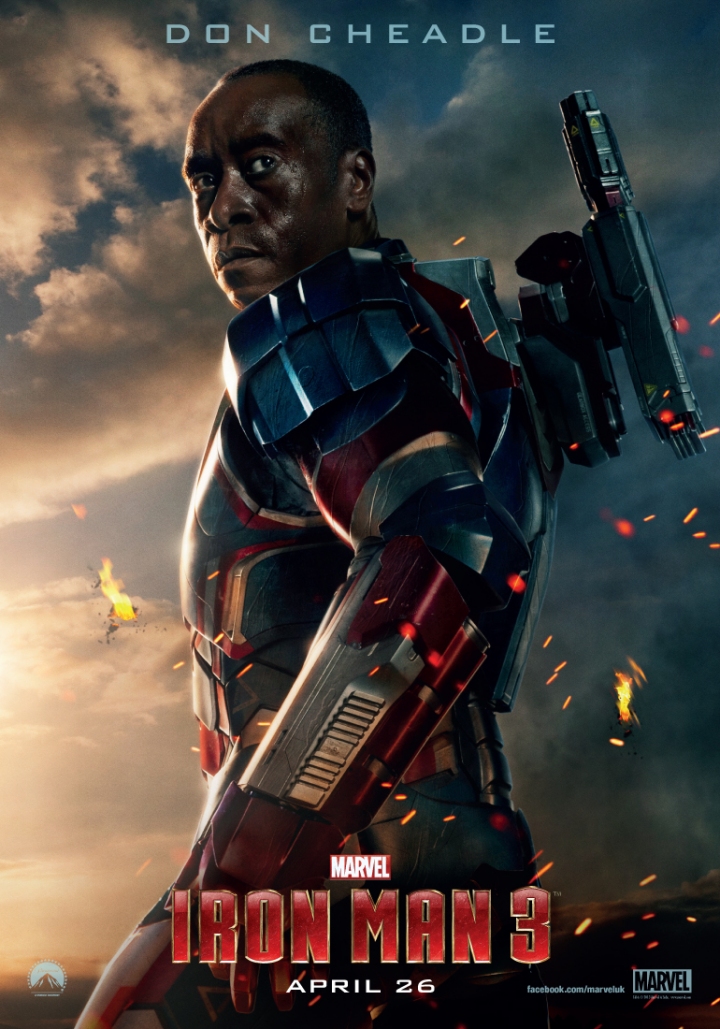 Follow our Twitter feed for faster news and bad jokes right here. And be our Facebook chum here.