News
Kathryn Bigelow's Zero Dark Thirty: trailer
The Hurt Locker director Kathryn Bigelow returns with another war-themed movie, Zero Dark Thirty. Here's a trailer...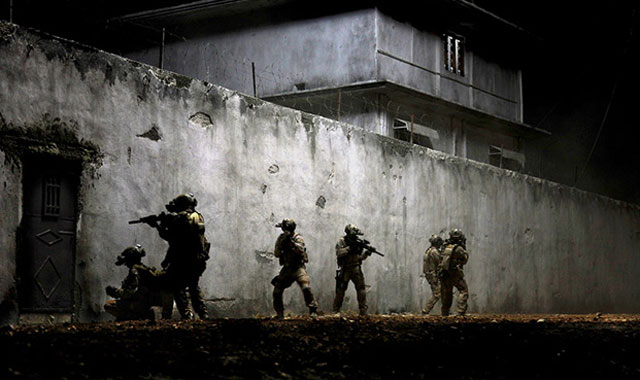 Kathryn Bigelow spent years making great genre films (including Point Break and Near Dark) before she earned widespread acclaim and a cabinet full of awards for The Hurt Locker in 2009.
With Zero Dark Thirty, Bigelow returns to the topic of real-world conflict, with the movie covering the hunt for Osama bin Laden. Its cast includes such distinguished company as Jessica Chastain, Joel Edgerton, Mark Strong and Jennifer Ehle.
The movie's billed as an action thriller, though the tension might be dissipated some what for anyone who's read the news. But with writer Mark Boal responsible for the screenplay, it's possible that Zero Dark Thirty, just like his and Bigelow's last project together, The Hurt Locker, will be destined for lots of Oscar attention.
Zero Dark Thirty's scheduled for a 19th December US release, with the UK's set for the 25th January.