News
Joker 2 Set Photos and Footage Hint at the Clown Prince of Crime's New Plan
Joaquin Phoenix and Lady Gaga are up to no good in Joker: Folie a Deux.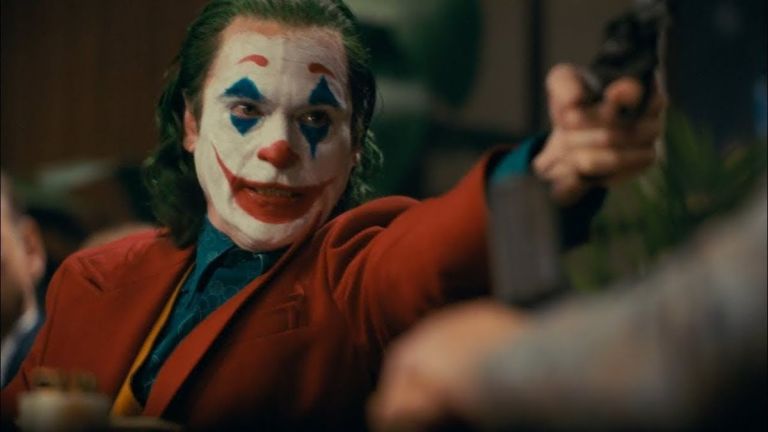 DC is having quite the moment at the movies. Not only are fans readying themselves for a big reboot of the DC cinematic universe but there's finally a new Superman movie coming to theaters and directed by DC Studios co-head James Gunn. And even before that, Michael Keaton is returning to the role of Batman for the first time since 1992 in this year's The Flash. Plus, there's Matt Reeves' The Batman Part II and The Penguin HBO spinoff series, the latter of which is currently filming. Whether you like the direction of the new DCU or not, there's no denying there's plenty on offer for every kind of comics fan.
Case in point: if you don't like the more optimistic and hopeful take of the mainstream DC Universe, you still have Joker: Folie a Deux, the sequel to the very grim and dark 2019 psychological thriller. Joaquin Phoenix is returning as Arthur Fleck and this time he's joined by Lady Gaga as Harley Quinn, the psychologist-turned-criminal after she is driven mad while treating the Joker inside the walls of Arkham Asylum. Also, the movie is apparently a musical, which makes a lot of sense when you consider Gaga's considerable talents in that arena.
Judging from the first set photos of Gaga's Harley, it's unclear whether she'll kick off the movie in the Dr. Quinzel incarnation of the character before meeting Mistah J, or if director Todd Phillips and co-writer Scott Silver are adding their own spin on the material (set photos of Harley leading a protest outside a Gotham City courthouse certainly suggest the latter). What we do know for sure is that Arkham will factor into the story one way or another.
Joker: Folie a Deux is now filming in New Jersey, including in the city of Newark and its surrounding area. It's in the Garden State where you'll find the Joker universe's version of Arkham State Hospital, a recurring location in the first movie and where Arthur ends up after his on-air rampage in the third act. In photos and footage leaked from the set of the sequel, we see the return of Arkham, but this time it's engulfed in flames…
While it's impossible to say for sure what's happening in this set piece, one can make an educated guess what we're watching is Arthur's escape from the institution, perhaps with Harley's help. We know from photos taken on the film's Los Angeles set that Arthur won't just be spending the whole movie inside the hospital, even if his escape only happens in his own head. We'll see the Clown out and about during at least one police chase through the streets of Gotham.
Whatever Arthur's up to this time, and if he's really found a way out of Arkham and isn't just imagining his freedom while still locked away in the hospital, he'll first have to come up with an escape plan. Lighting one of the hospital wings on fire would certainly be one way to do it. Or are we watching a fiery third-act finale where Arthur gets his revenge on the institution that failed to cure him?
Beyond the movies, the Joker has a long history with Arkham, and has shown over the years that he's quite adept at escaping its walls, such as when he used a Christmas tree to rocket through the hospital's ceiling in Batman: The Animated Series. We'll have to wait and see if Joaquin Phoenix's Arthur can top that all-time great exit when Joker: Folie a Deux hits theaters on Oct. 4, 2024.