News
Johnny Depp: The Ultimate Cosplay That's All in One
Meet Johnny Depp's biggest fan. If you don't believe us, he has the many, many cosplay outfits to prove it.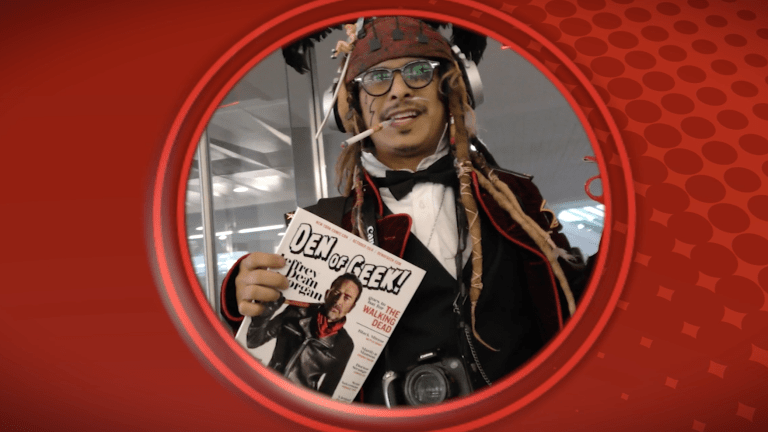 What's your favorite Johnny Depp performance? There are so many to choose from, be it it the nigh mute Edward Scissorhands that earned him a place in moviegoers' hearts (and Tim Burton's psyche) for decades to come, or the Oscar nominated guy-liner icon he created in Capt. Jack Sparrow. Personally, we're big fans of his perhaps two most intimate films with Burton, the sweetly demented Ed Wood in arguably Burton's best film, as well as the underrated turn into musical tragedy he traversed with Sweeney Todd, where he channeled Boris Karloff by way of David Bowie.
Still, it's clear to see which character one fan we met at New York Comic Con most enjoys from Depp: All of them. Below meet Johnny Depp's biggest fan, a man who donned for New York Comic Con costumes pieces from Burton's best films (Fear and Loathing in Las Vegas, Finding Neverland) and some that were… decidedly not (Transcendence, Alice in Wonderland, and The Lone Ranger all get shout outs too).
Can you spot them all, yourself?