News
Fast & Furious 7 delayed until 2015
Universal is pushing Fast & Furious 7 back to April 2015, Vin Diesel has revealed...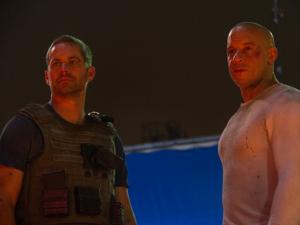 A piece of news that's hardly surprising, all considered. The horrible, tragic death of Paul Walker at the end of November was always going to make the planned July 2014 release date of Fast & Furious 7 virtually impossible to hit. Universal shut down production quickly, both to work our what to do next and to allow those involved with the films to come to terms with Walker's death. And the news has now come via Vin Diesel that the release date of the movie has been formally pushed back to 2015.
Fast & Furious 7 will now be released on April 10th 2015. Diesel posted the news on his Facebook feed, along with a picture featuring Walker, which he noted was "the last scene we filmed together". You can see that image at the top of this article.
Paul Walker will also be appearing in Fast & Furious 7 too. The movie is being reworked around footage already shot.
You can find Vin Diesel's Facebook mail here.