Features
The Best Romantic Movies on Netflix Right Now
If you're looking for the best romance to get lost in this weekend on Netflix, we have you covered, from the comedies to the tear-jerkers.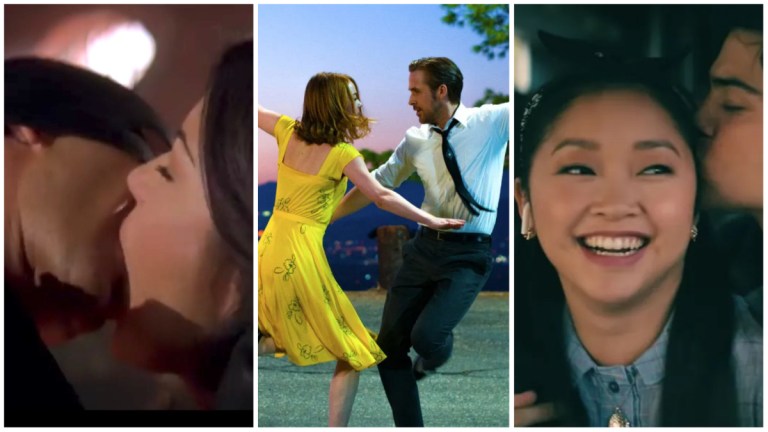 "Netflix and chill." Future pop culture historians will likely look back and chuckle at that turn of phrase, which in the 2010s signaled a hefty technological shift from the days of "we can put on records." It also represents the moment when Netflix dominated the zeitgeist for years. It's an open question whether that dominance will continue after next month since the most popular streaming service is doing away with its password sharing capabilities. But in the meantime, let's all "Netflix and chill" one last time, especially with Valentine's Day around the corner.
Indeed, this Valentine's season has a winsome collection for the romantics at heart to embrace, with a significant other or otherwise. Below is a list that includes Oscar winners, teen comedies, happy endings, sad endings, young love, old love, and enduring love. Let's just say if you need something sweet to watch in February 2023, below are your best options to chill out to. Perhaps one last time.
*Editor's Note: This is based on the U.S. Netflix streaming library.
Call Me By Your Name (2017)
Ignore the casting problems: Call Me By Your Name remains one of the most poignant and sensitive portrayals of first love ever put to screen. Written by James Ivory (perhaps the best screenwriter for period piece romances in the last 40 years), and adapted from André Aciman's book of the same name, Call Me By Your Name follows Elio Perlman (Timothée Chalamet), an Italo-French teenager living in 1983 northern Italy. The son of academics, Elio has a privileged life, yet still feels the need to hide his sexual attraction to other young men, at least until he meets a graduate student named Oliver (Armie Hammer), who has come to stay with Elio's family for the summer.
This is a coming of age story about the fragile, fleeting intoxication of first love that's realized with an aching tenderness by director Luca Guadagnino. Obviously, Hammer's presence and even the subject matter of the film will put off some viewers, but there is sincere sweetness to the film that is impossible to ignore. In fact, it's most strongly felt when Elio considers the impact of this fateful season with his father (Michael Stuhlbarg) after the chill of autumn has come. – David Crow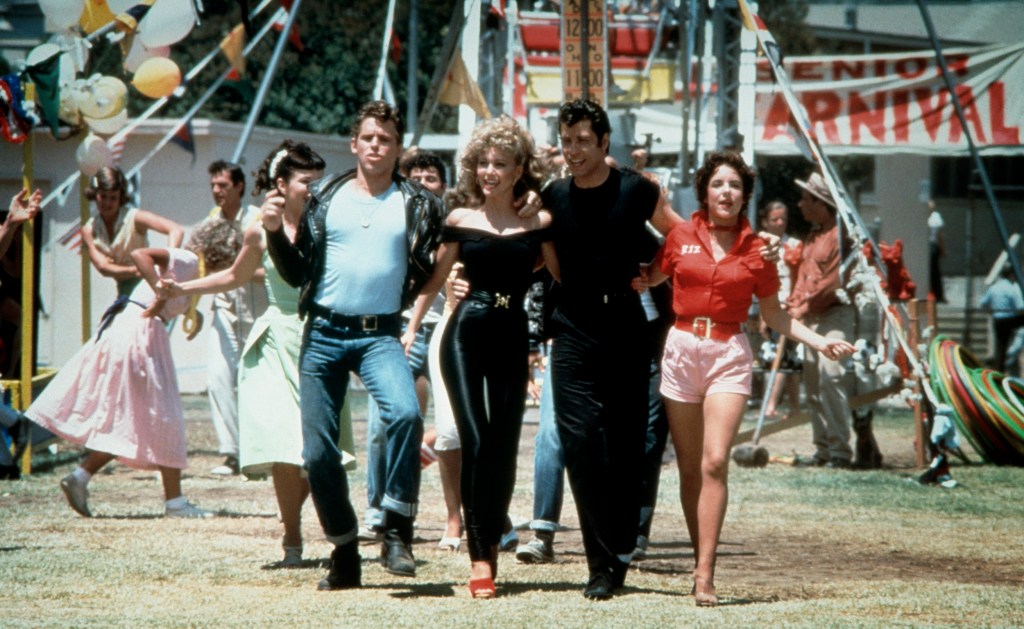 Grease (1978)
Grease has everything in place to tell a thrilling cinematic love story: 1. Horny teens (played by 30-year-olds) and 2. Singing and dancing. Based on the 1971 musical of the same name, 1978's Grease harkens back to the salad days of 1958 when muscle cars reigned supreme and everyone had a song in their heart. John Travolta stars as greaser Danny Zuko who meets Australian Sandy Olsson (Olivia Newton-John) on summer vacation. When their summer love comes to an end, both are ready to move on until Sandy finds herself as an exchange student at Danny's own Rydell High.
Will the rough and tumble Danny still be able to woo the delicate and prim Sandy out in the real world? Who knows? Let's sing about it! Grease doesn't include much of what you would call "sophisticated exploration of mature relationships." In fact, much of the plot's tension revolves around the question of who is going to fundamentally change their personality more to suit the other. But "mature" isn't really what this story is going for. Instead this is a fun, musical little exploration of teenage puppy love. Some easy ooey-gooey watching for those "Summer Nights." – Alec Bojalad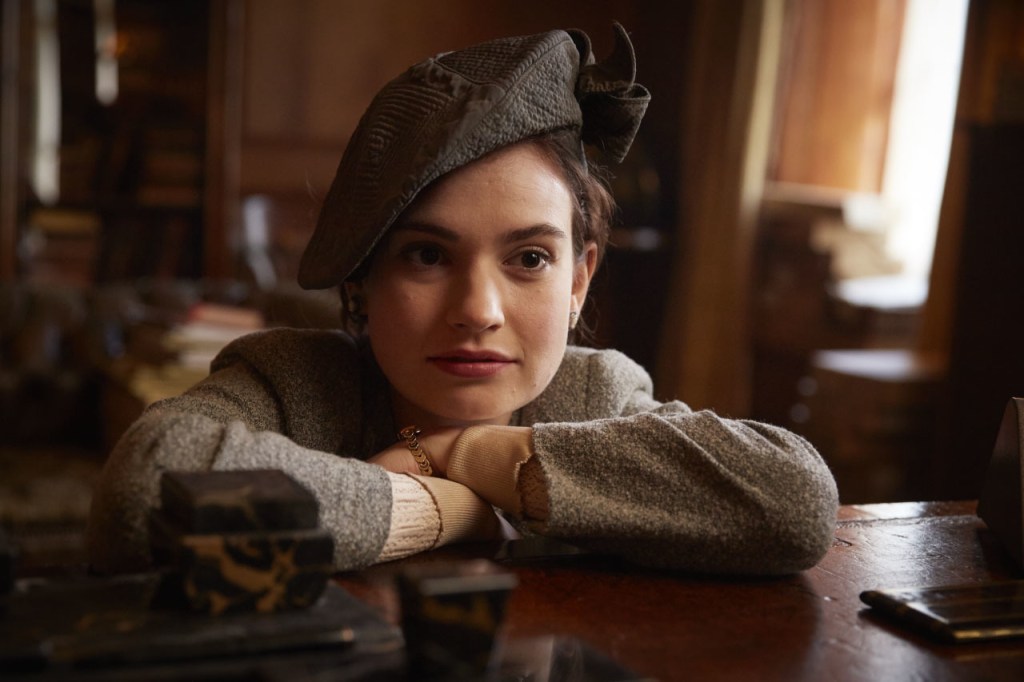 The Guernsey Literary and Potato Peel Pie Society (2018)
With a name as long as The Guernsey Literary and Potato Peel Pie Society, the movie better be good to justify how many times we poor cultural commenters must type it out. Thankfully Guernsey is quite good! Based on a book by the same name, Guernsey is a historical love story set in 1946. Lily James stars as British writer Juliet Ashton. Juliet begins exchanging letters with residents of the islands of Guernsey, which was under German occupation in World War II (so like two years before the movie starts). While there she meets the dashing Dawsey Adams (Michael Huisman) and romance begins to blossom.
The Guernsey Literary and Potato Peel Pie Society is an excellent, watchable classical romance. – AB
If Beale Street Could Talk (2018)
Another of the more bittersweet entries on this list, If Beale Street Could Talk was writer-director Barry Jenkins' follow-up to the Oscar-winning Moonlight. And while this movie made less of a splash with awards voters, there are those of us who consider it to be the more haunting film. Based on a novel by the legendary James Baldwin, If Beale Street Could Talk is not set in Memphis despite its title. Nor is it located in New Orleans, though that too is mentioned early. The truth is it could be about any street in America where Black families live—including those of Fonny (Stephan James) and Tish (KiKi Layne).
Tish and Fonny are in deep, total love when the film begins. And you feel it, with Jenkins' camera resting in extreme close-up, staring into the very souls of his protagonists' faces. Yet their romance is a delicate thing in this country, with the pair immediately threatened by the world around them, and even the prejudices of their own families. Even so, If Beale Street Could Talk isn't a tragedy; it's a toast to love surviving in the most hostile of circumstances, as well as a powerful ensemble piece that includes searing work by Regina King, Colman Domingo, and Teyonah Parris. – DC 
Jerry Maguire (1996)
"You complete me." / "You had me at hello." / "Show me the money." Yeah. Jerry Maguire is a time capsule of 1990s pop culture, particularly showing what audiences thought was romantic during the Clinton Years. Which, as writer-director Cameron Crowe proved, was a humble yet confident sports agent who happens to look like Tom Cruise realizing the love of his life is his much put-upon single mother executive assistant (Renée Zellweger).
It's schmaltz, but charmingly so. – DC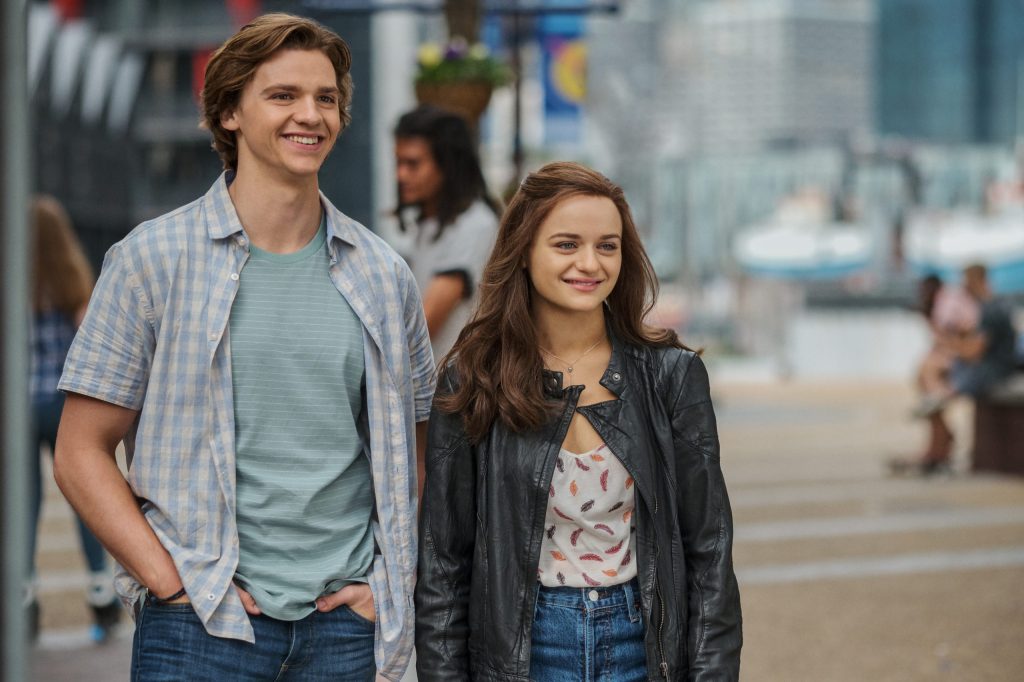 The Kissing Booth (2018)
There's an interesting dynamic at play in teenage romantic comedies. Oftentimes, the worse they are, the more watchable (and rewatchable) they become. The Kissing Booth is a prime example. Based on a book by the same name from Beth Reekles, this movie isn't exactly celebrated for its realistic portrayal of American teenagers.
But thanks to charming lead performances from Joey King, Jacob Elordi, and Joel Courtney that doesn't really matter. The Kissing Booth is all about how one girl's first kiss turns into an emotional minefield of teen angst. That alone is enough to support 105 minutes of pure high school drama… and two sequels! – AB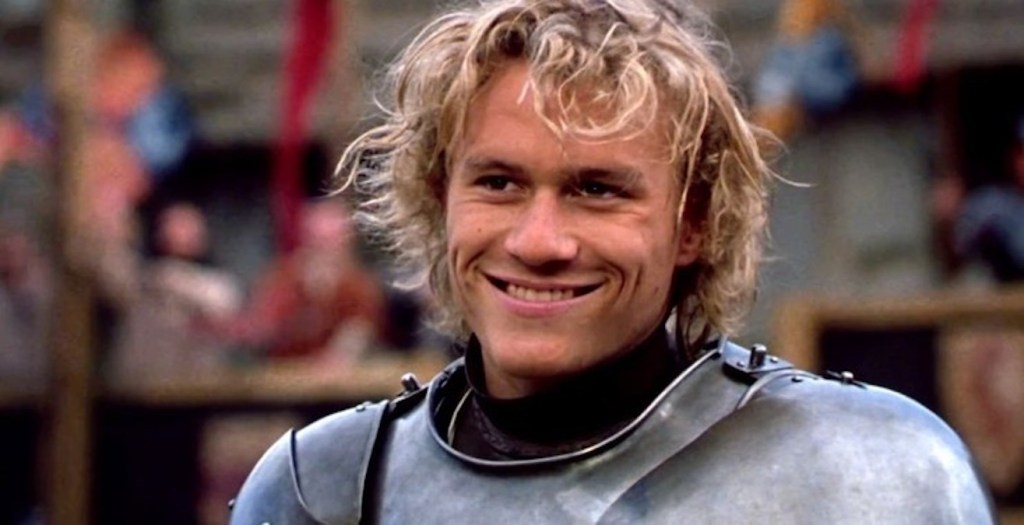 A Knight's Tale (2001)
At first glance, A Knight's Tale isn't much of a romance movie. In fact, A Knight's Tale doesn't fall into many recognizable genres at all, as it may be the first and only feature film categorized by Wikipedia as a "medieval adventure-comedy." But tucked into A Knight's Tale thrilling saga of a lowborn squire becoming a venerable tourney knight is a truly compelling romance. 
As William Thatcher (an absolutely beautiful and perfect Heath Ledger) adopts the identity of Sir Ulrich von Liechtenstein to climb the ranks of the jousting scene, he encounters the stunning noblewoman Jocelyn (Shannyn Sossamon). To win her favor, he does what all the other knights do: promises to win the tournament on her behalf. Jocelyn, however, has a different method in mind for William/Ulrich. She asks him to lose the tournament. And so William dutifully loses joust after joust until Jocelyn decides he's suffered enough. As William gets his shit absolutely lit up by splintered lances over and over again, one can't help but observe that the blunt force trauma to the heart is kind of what falling in love is all about in the first place. – AB
La La Land (2016)
A movie that's probably now more famous for almost winning the Best Picture Oscar than it is for any of its songs (including the one that actually won an Oscar), Damien Chazelle's La La Land is nonetheless a triumph. Here is an unashamedly nostalgic throwback to the glistening movie musicals of Hollywood's Golden Age (most of them romances), but with a distinctly modern sheen. Neither Seb (Ryan Gosling) or Mia (Emma Stone) are amazing singers or dancers like Fred Astaire or Ginger Rogers, but their joy from falling in love is every bit as sweeping and endearing.
In this way, Chazelle is not just making a love story; he's also penned a love letter to the rush that comes from falling in love—and told with enough distance to be both pleasantly nostalgic and sadly wistful as (mild spoiler) La La Land takes a hard turn in the third act. Sometimes cold reality can splash water on even the most golden hued of sunsets. The movie is somewhat more melancholic than a lot of viewers anticipated in 2016, but it's stood the test of time because of how giddy and warm-hearted it can also be. And Gosling and Stone will both beguile and break your heart while their waltz, as scored by Justin Hurwitz, will linger on in the ear as more years pass. – DC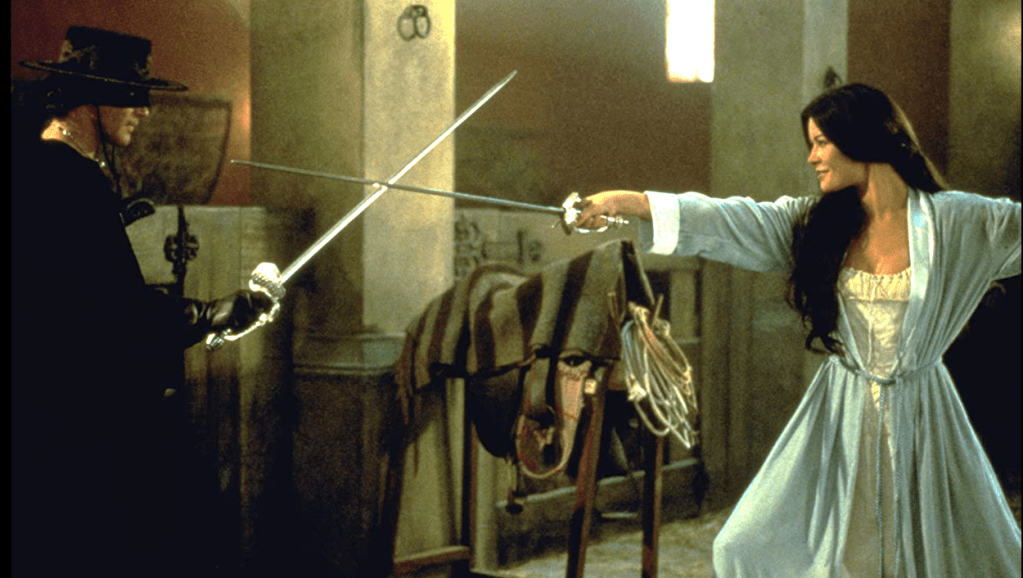 The Mask of Zorro (1998)
We know what you're thinking: Zorro? An action-adventure swashbuckler? As a romance?! Yes, yes, and a big sloppy YES! While the film is based on the pulp stories that arguably inspired the superhero genre, The Mask of Zorro is unlike modern caped crusader stories, right down to the fact the romance in this sizzles. With energy that's both playful and genuinely sexy, sparks fly whenever Antonio Banderas and Catherine Zeta-Jones share scenes.
In the narrative, he is a masked avenger and daring bandit who steals from the rich and gives to the poor; and she's the daughter of California's corrupt governor who is too sheltered to (initially) believe this Zorro fellow is anything more than a roguish scoundrel. Still, she can't help but be smitten when their sword fight becomes little more than foreplay. And he conversely realizes that life isn't just revenge or justice when he takes Elena in his arms for a tango so passionate it should've gotten the movie an R-rating. – DC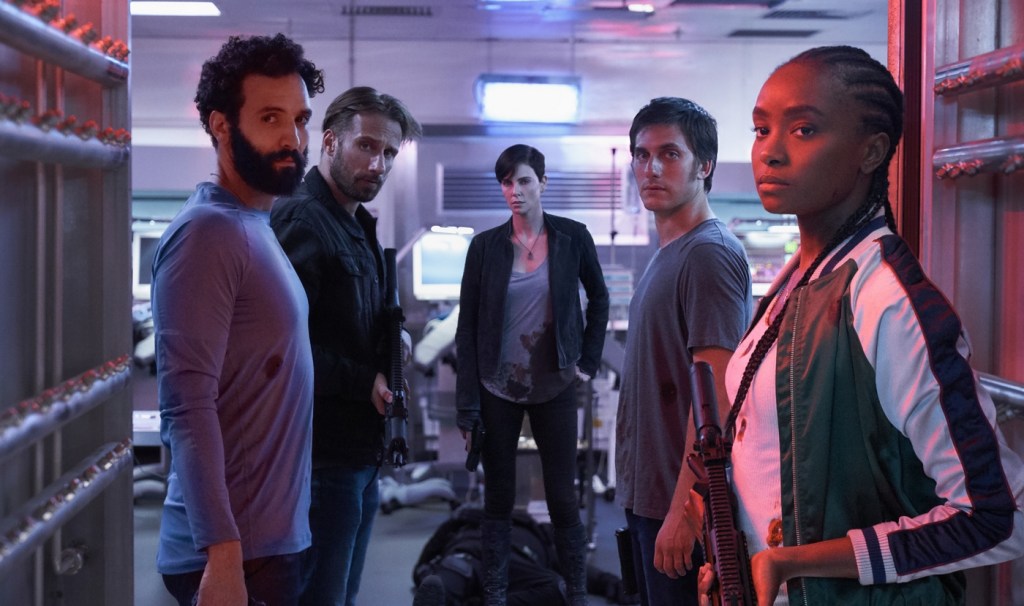 The Old Guard (2020)
Look, I know The Old Guard isn't a romance movie. The Gina Prince-Bythewood adaptation of the Image comic book by Greg Rucka and Leandro Fernández emphasizes the action-packed adventures of a team of (more or less) immortal mercenaries led by Charlize Theron's Andromache of Scythia, aka Andy. The movie opens and closes with the team blasting away baddies and taking plenty of damage themselves, all heightened by Theron's exhausted monologues.
And yet, in the middle of this superhero action movie comes a moment more beautiful and open-hearted than those found in even the most obvious romance film. When thugs kidnap Andy's teammates Joe (Marwan Kenzari) and Nicky (Luca Marinelli), the former begs the latter to wake up, fearing that his partner's immortality may have finally run out. When a thug mockingly asks, "What is he, your boyfriend?" Joe gives the only appropriate answer to the intended insult. "You're a child, an infant," he retorts. "This man is more to me than you can dream." Joe then goes on to give a florid, vulnerable monologue so wonderful that it would be a sacrilege to chop it up into quotes here. Taking the speech directly from Rucka's script, Prince-Bythewood wisely holds the camera on Kenzari as he delivers the monologue with an open, insistent look on his face, making you believe without a doubt, that these two do indeed have a love that will last their unending lifetimes. – Joe George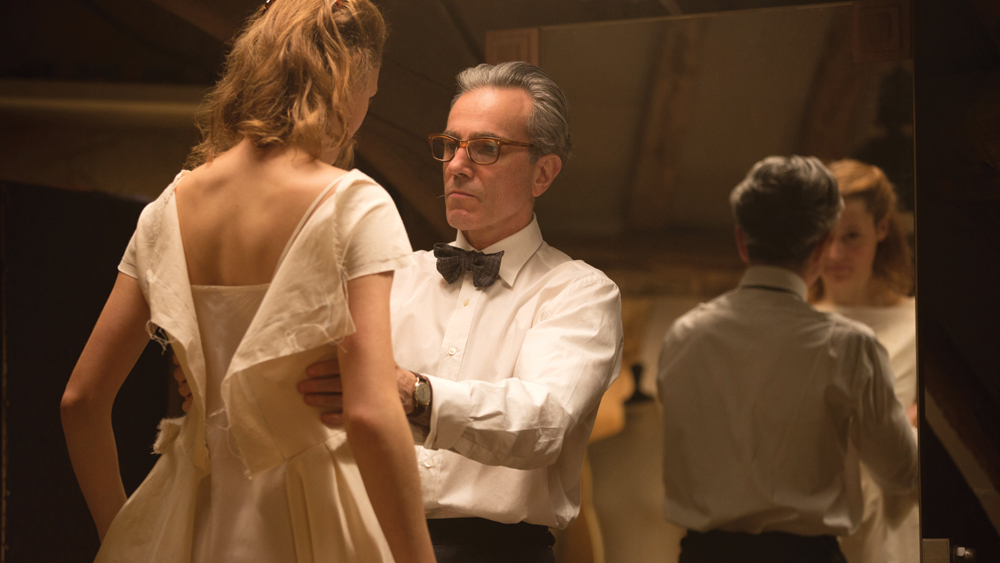 Phantom Thread (2017)
In his groundbreaking 1939 book Love in the Western World, Denis de Rougemont traced the modern Western love story to its roots in the quest narrative. Looking at stories such as Tristan and Isolde and Romeo and Juliet, Rougemont contended that imagined romance is a series of obstacles to be overcome, ending with the couple together. Even today, we can see the truth of Rougemont's argument, as most romance movies are about courtship, often ending with the beginning of the relationship. But as anyone who has been in a longterm relationship can promise you, the beginning of the relationship is very different from the actual relationship itself.
Few movies capture the realities of longterm relationships better than Paul Thomas Anderson's Phantom Thread. Set in 1950s London, Phantom Thread follows the marriage between famed tailor Reynolds Woodcock (Daniel Day-Lewis) and waitress Alma (Vicky Krieps). Although Alma at first enjoys being a part of Reynolds' strictly managed life, especially when he treats her as his muse, she soon finds herself diminished by her husband's expectations. Although the movie's Hitchcockian tone results in a slightly overheated narrative, especially its gloriously absurd final moments, we old-timers hear a ring of truth in its story. Being with someone else involves allowing vulnerabilities and disruptions, intertwining your life with another person, in all their inconveniences. – JG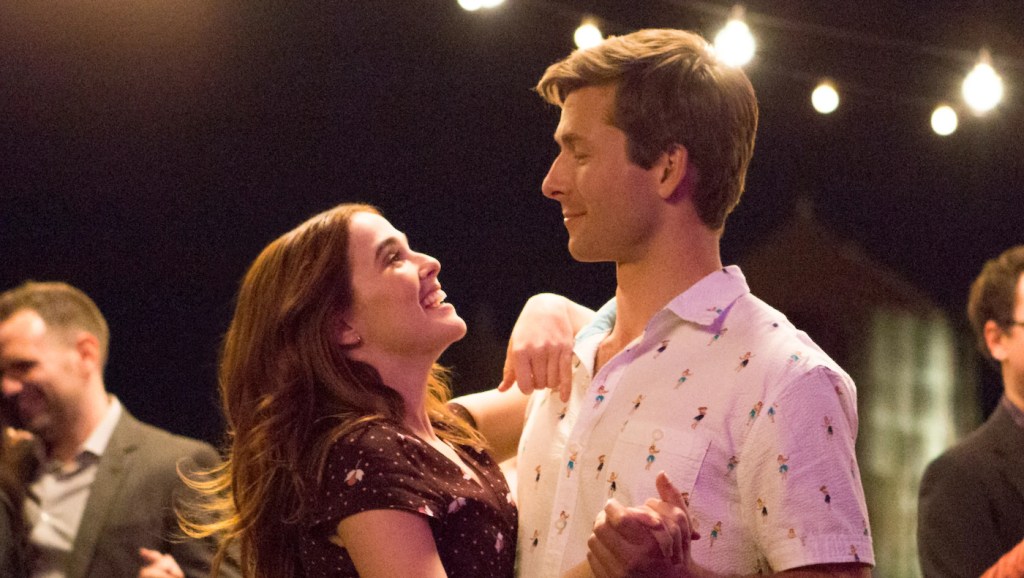 Set It Up (2018)
The chemistry between Zoey Deutch and Glen Powell in this movie is phenomenal, and I truly believe that they deserve to be the next Tom Hanks and Meg Ryan-esque rom-com duo. Set It Up sees the two actors play over-worked assistants who want nothing more than to move up in their career and not spend so much time chasing after the whims of their bosses. After working in the same building for years, Deutch's Harper and Powell's Charlie meet one night after Charlie forgets to buy dinner for his boss, Rick (Taye Diggs), and tries to barter with Harper for some of her boss' food. They bond over their jobs and lack of free time, and decide to finally do something about it together. Their plan hinges on getting their bosses to date each other in order to occupy their time and keep them out of the office.
While a lot of Set It Up's plot is focused on the burgeoning relationship between Rick and Kirsten (Lucy Liu), Harper and Charlie's friendship is what makes this movie so special. Deutch and Powell are so great together that it's almost impossible to not root for them to end up with each other. These two even turn the simple act of eating pizza together while drunk into a sweet and romantic moment. Set It Up is a top tier romantic movie with plenty of warm and fuzzy feelings to go around. – Brynna Arens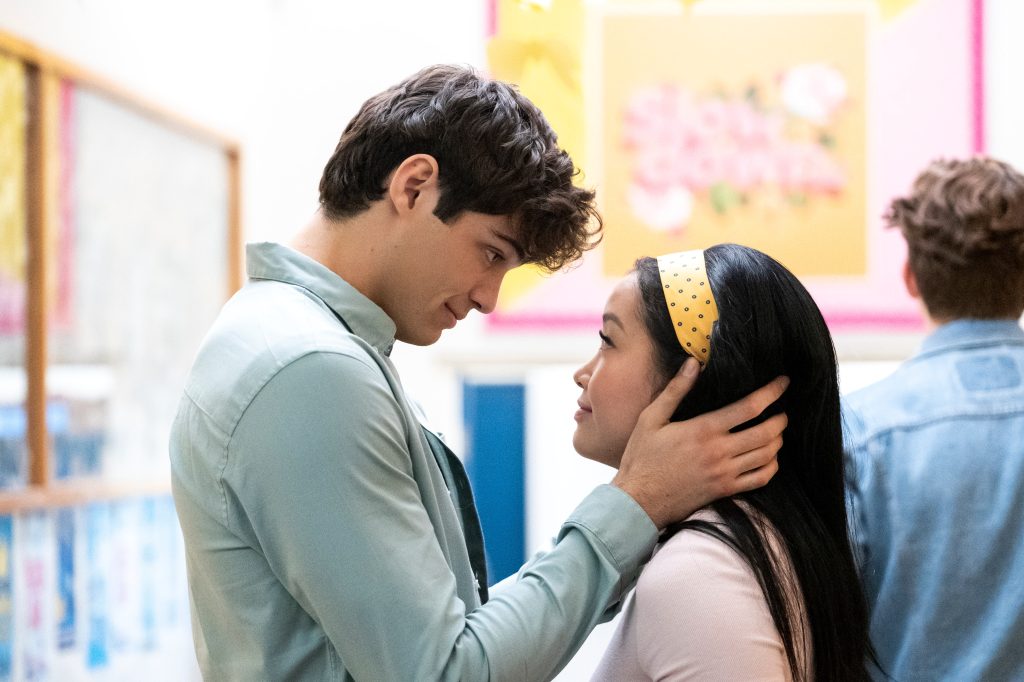 To All the Boys Trilogy (2018 – 2021)
Growing up, Lara Jean Covey (Lana Condor) wrote a letter to every boy she ever had a crush on. She wanted an outlet for her overwhelming feelings, but was too shy and nervous to actually share these with the boys she had feelings for. However, one day she discovers that her letters are missing, sent off in the mail by her younger sister Kitty (Anna Cathcart), who wanted to push Lara Jean into going after the romantic partnership she's always yearned for.
The To All The Boys I've Loved Before trilogy shows us Lara Jean's journey as she pretends to date one of her crushes Peter Kavinsky (Noah Centineo) to get back at his ex, yet also discovers that he has feelings for her too. She also navigates the complicated feelings she has for another crush, John Ambrose McClaren (Jordan Fisher), and she learns that she doesn't want her future to be determined by where her boyfriend is going to college. These movies are so sweet and wholesome while offering a slightly more realistic take on teen love and relationships than others in this genre. The conflict that Lara Jean feels within herself and in her relationships across these three films is genuine rather than cheesy or exaggerated for dramatic effect. And Condor carries these films like the pro she is, making it incredibly easy to root for Lara Jean, even as she makes a few relatable mistakes along the way. – BA