Features
Best Romantic Movies on Hulu Right Now
Join us as we unpack the unexpected treats of the best romantic movies on Hulu for Valentine's Day.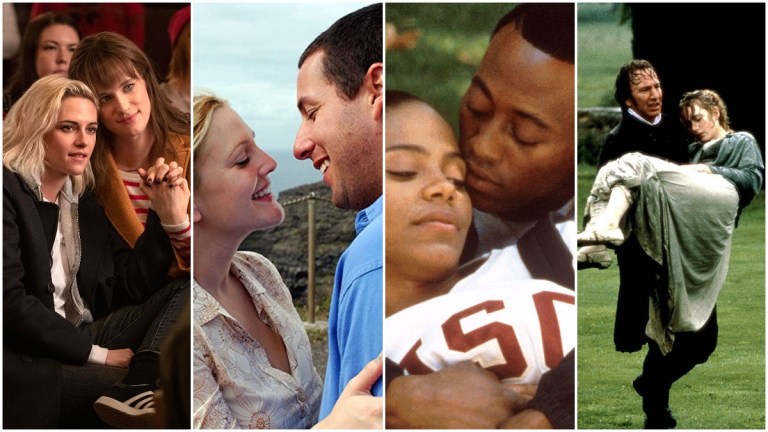 Romance gets a bad rap at the movies. Until you behold the best romantic movies on Hulu.
Yes, Hulu is on the case with an expansive collection of romantic movies for you to connect with your softer side… or the side of you that screams in an eternal tormented shriek, desperately trying to find a mate whose shrieks match your tone in this expansive disappointing nothingness of existence. Love is hard. Anywho, here are the best romantic movies on Hulu right now.
Sense and Sensibility
This Jane Austen character really seems to have a handle on romance. The 1995 film Sense and Sensibility is adapted from the Austen novel of the same name and has a great deal of talent both in front of and behind the camera. Oscar winner Ang Lee directs while Emma Thompson (yes, that Emma Thompson) wrote the script.
Thompson stars alongside Kate Winslet, Alan Rickman and Hugh Grant. The movie, like the book concerns the Dashwood sisters and their sudden descent into non-stupendous wealth. Of course then the romance begins (not between the sisters, weirdos. Alan Rickman and Hugh Grant are in this thing too, remember?)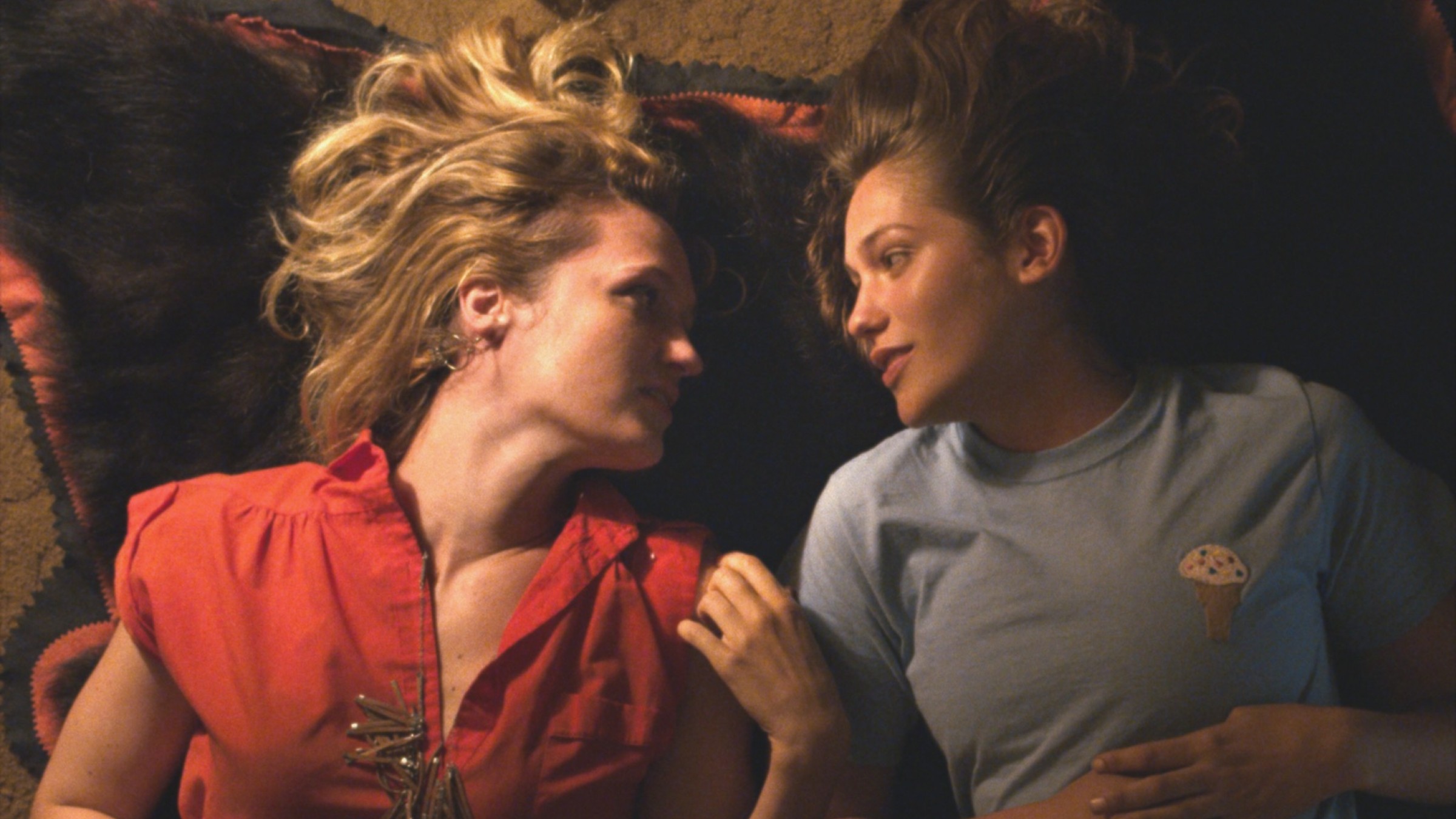 AWOL
AWOL is how indie romances should be – small, authentic, affecting. Joey (Lola Kirke) and Rayna (Breeda Wool) are two young women from a nowheresville Pennsylvania town. They meetcute at a local carnival and quickly fall for each other but circumstances threaten to crush their romance before it can even begin.
AWOL understands first and foremost that while love is easy, relationships (and arguably everything else in the world is hard). Sometimes what you want and what your environment is able to allow you to have are two very different things.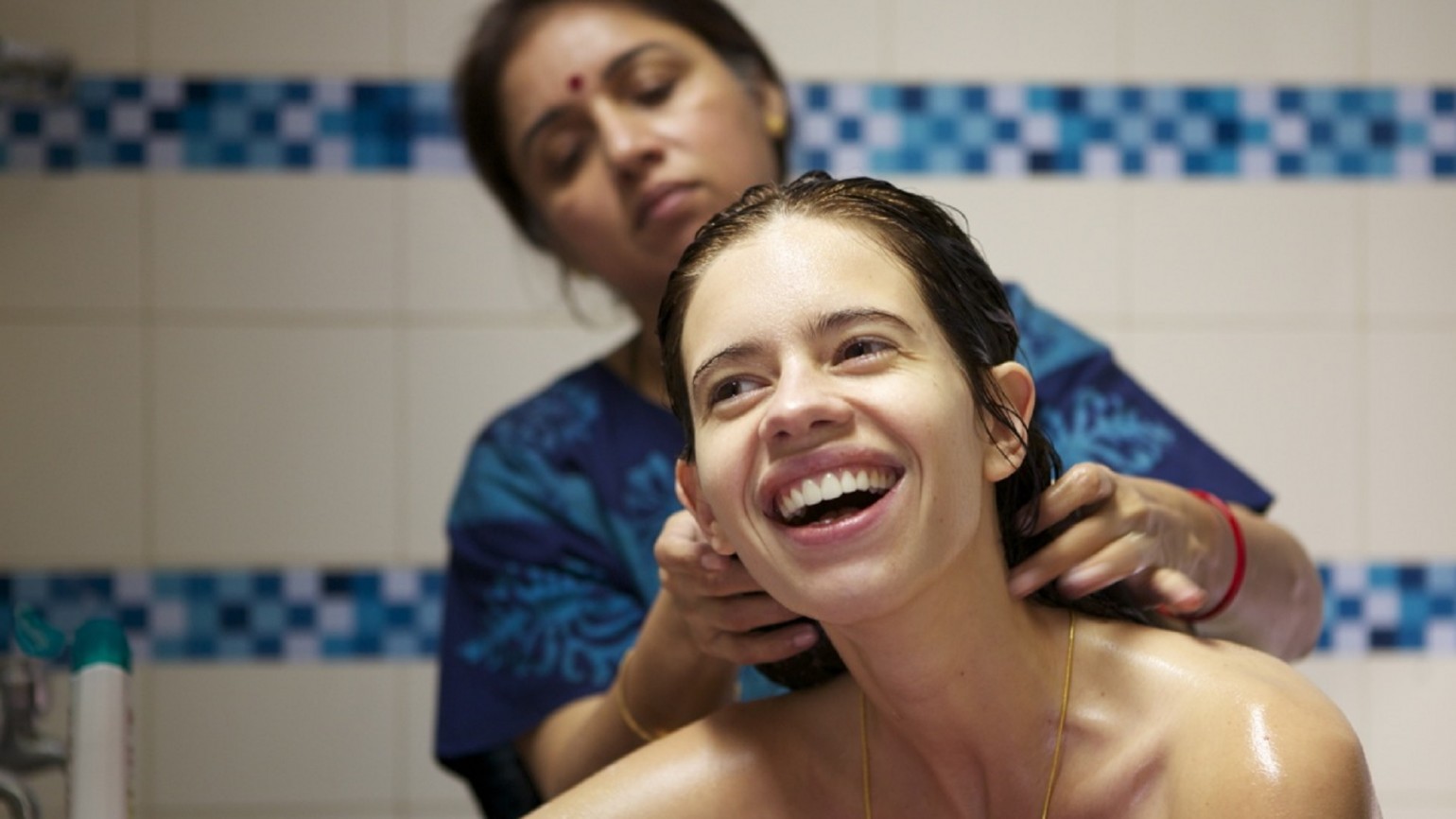 Margarita with a Straw
2014's Margarita with a Straw is both a coming-of-age and romance film the likes of which you've probably never seen. This Indian film comes from director Shonali Bose and stars Kalki Koechlin as Laila, an Indian teenager with cerebral palsy, trying to achieve some independence in her life.
That opportunity comes for Laila when she is accepted to New York Universtiy and moves to Greenwich Village. There she meets and falls in love with blind Pakistani activist. Miles from home, Laila must deal with her changing, burgeoning sexuality and live in a world not built for her. But it's cool: she can always take her margarita with a straw.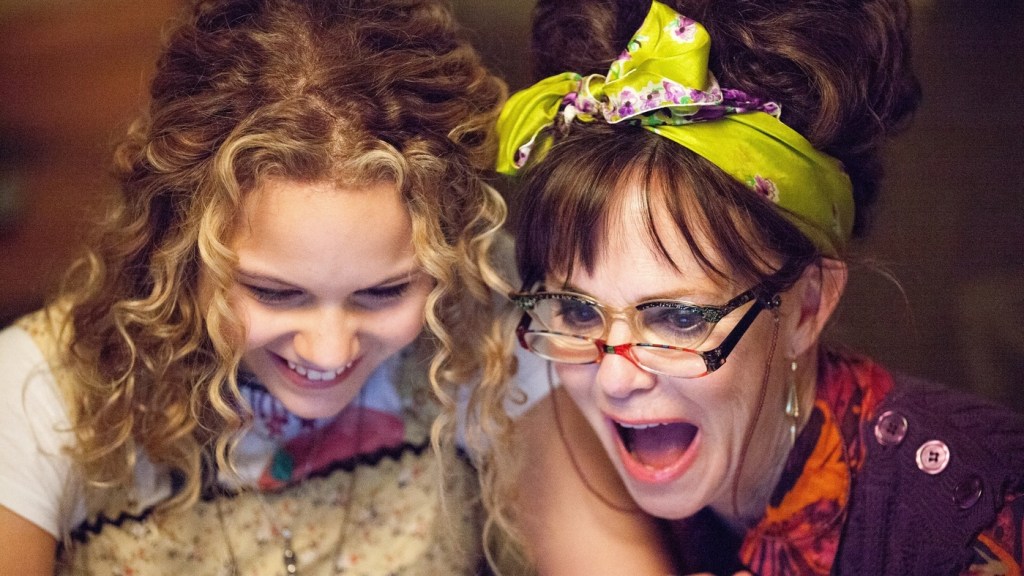 Hello, My Name is Doris
Between TBS's (now HBO Max's) Search Party and Hello, My Name is Doris, director Michael Showalter had a stellar 2016. Hello, My Name is Doris is a wonderfully sweet, equally tragic and completely hilarious romantic comedy.
Sally Field stars as the titular Doris, a lively woman in her '60s who after the death of her mother becomes infatuated with a younger man. With the help of cliched self-help materials she does whatever she can to get his attention. Hello, My Name is Doris is an empathetic romantic comedy that will change how you view age.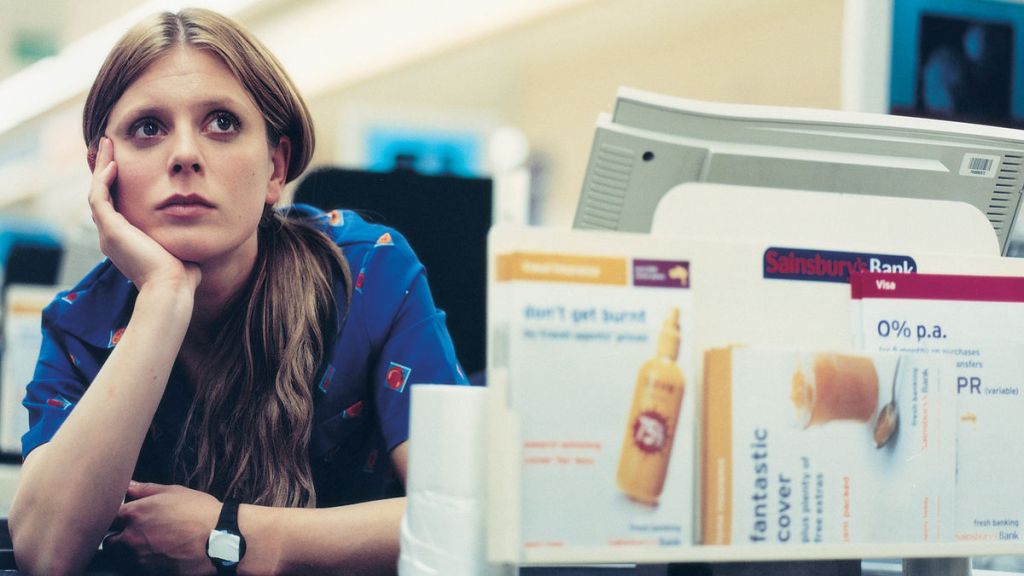 Cashback
Cashback wins a very important award on this list: most intriguing, provocative poster. But it's more than just a pretty poster. Cashback is a British romantic comedy about the most mundane of topics: working at a grocery store.
For anyone who as ever been young and had an interest in the opposite sex (or any sex for that matter), however, they know that one's place of employment is often an absolute fountain of sex and chemistry. If that simple exposition isn't enough, Cashback comes along with a sci-fi twist and more importantly: Oliver Wood from the Harry Potter series.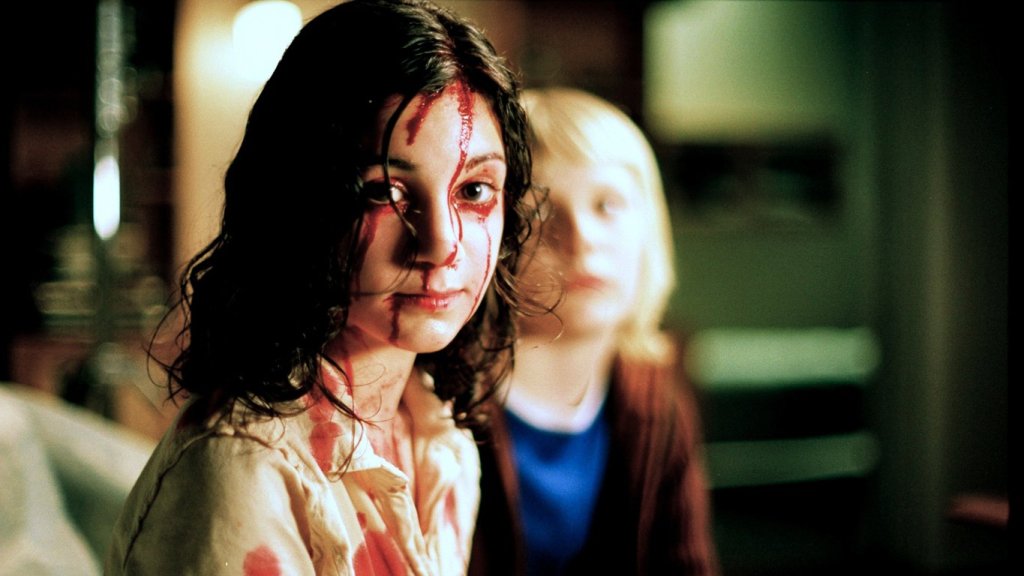 Let the Right One In
Let the Right One In may seem like another odd choice for a romantic movie on Hulu but it's romantic and sweet in a way that few other movies are. Sure, the players involved are a little boy and a little girl vampire (though the fact that she's a vampire may very well mean she's centuries old, just try not to think about it).
It's a spooky yet undeniably sweet movie that presents the female side of a romantic entanglement as the ultimate protector.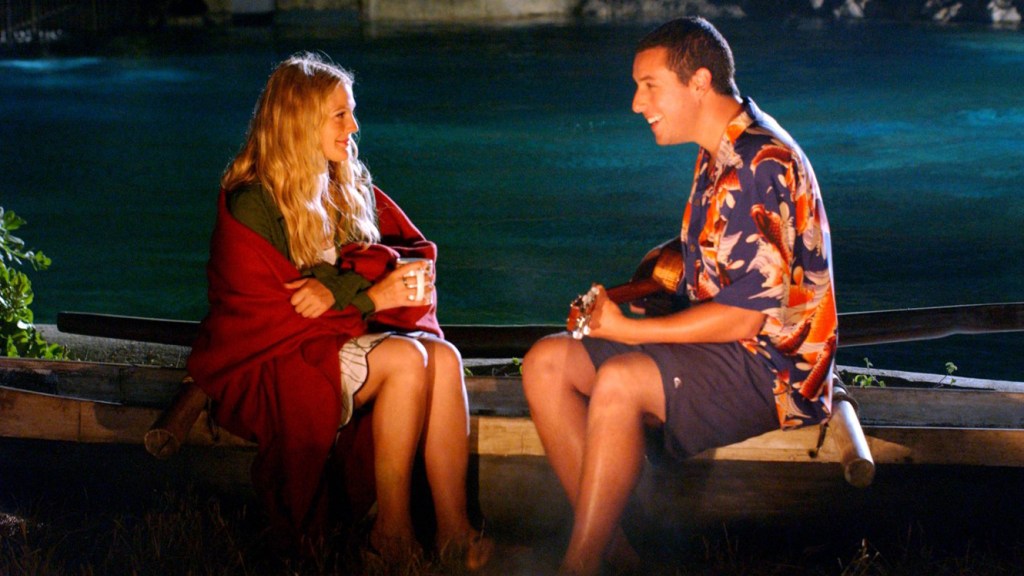 50 First Dates
50 First Dates has a somewhat disappointing Rotten Tomatoes score. Ignore that. It's probably partially due to many critics' distaste for at least one of the actors in the above screengrab. Not that they can be blamed. The presence of Adam Sandler or Rob Schneider in any comedy can be a rough sign. In 50 First Dates', however, it's not an issue at all.
50 First Dates is a legitimately funny and romantic romantic comedy. Drew Barrymore stars as Lucy Whitmore, a woman with short-term memory loss. Due to a car accident, every day she wakes up believing it is October 13, 2002. Sandler's character Henry Roth meets her in Hawaii and the two must overcome this bizarre condition to establish a lasting relationship.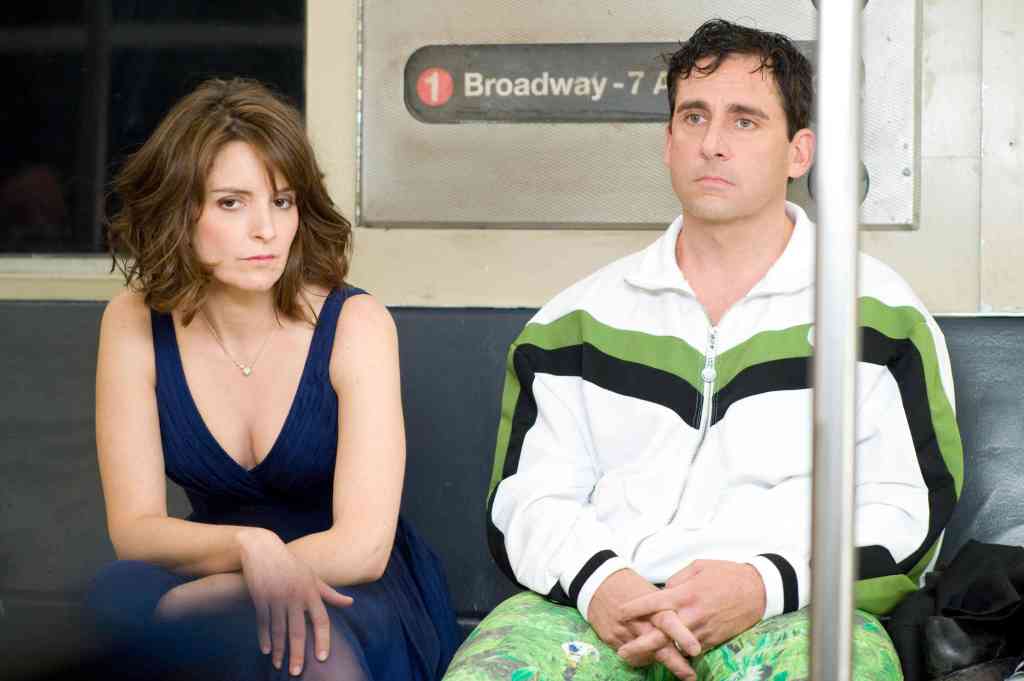 Date Night
What do you get when you take the male lead of a popular NBC sitcom and pair him with the female lead (and mastermind behind) another popular NBC sitcom? A pretty decent rom-com as it turns out! Date Night stars Steve Carell (The Office) and Tina Fey (30 Rock) as a disaffected married couple trying to spice up their love life with a romantic night out on the town. But when a reservation steal turns into a case of mistaken identity, the pair's night gets quite dangerous.
Date Night's action-heavy concept isn't anything new to the romantic comedy genre but the presence of Carell and Fey (along with Mark Wahlberg, Taraji P. Henson, James Franco, Kirsten Wiig, Mark Ruffalo, and a whole host of other impressive talent) is enough to make this a pleasant viewing experience.
The Princess Bride
So you want to watch one of the most purely lovely and entertaining romance movies of all time? Well Hulu is here to say "as you wish." The Princess Bride is a 1987 fantasy adventure film based on a book by prolific screenwriter William Goldman. The inspiration to the story infamously came from Goldman's two daughters requesting conflicting stories about "princesses" and "brides." So the writer decided to do two for the price of one.
In this adaptation, Cary Elwes stars as Westley, a young farmhand who loves Princess Buttercup (Robin Wright). But when Westley is shipwrecked and left for dead and Buttercup is betrothed to Prince Humperdinck, the hero must embark on a sprawling adventure to rescue her. And of course this is a framed bedtime story being told to Fred Savage in bed…as all movies should be.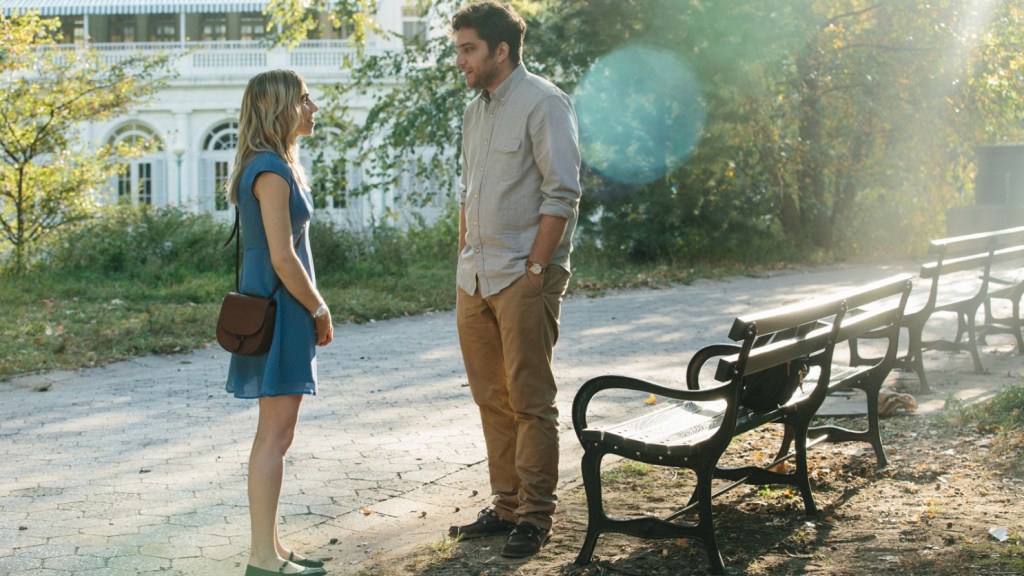 The Boy Downstairs
So much of what goes into a good romantic relationship is timing. Sometimes the chemistry is there but the timing is not. 2017's The Boy Downstairs delves into this phenomenon from a millennial perspective.
Aspiring Brooklyn writer Diana (Zosia Mamet) and aspiring musician (millennials are always aspiring, you see) Ben (Matthew Shear) are in a happy, successful relationship. But Diana is forced to break things off after she moves to London. When Diana returns, she finds a new apartment through her friend and guess who just happens to be the boy downstairs? That's right: Ben…and with a new girlfriend, no less. What follows is a funny, yet mature examination of what it takes to get the right one back.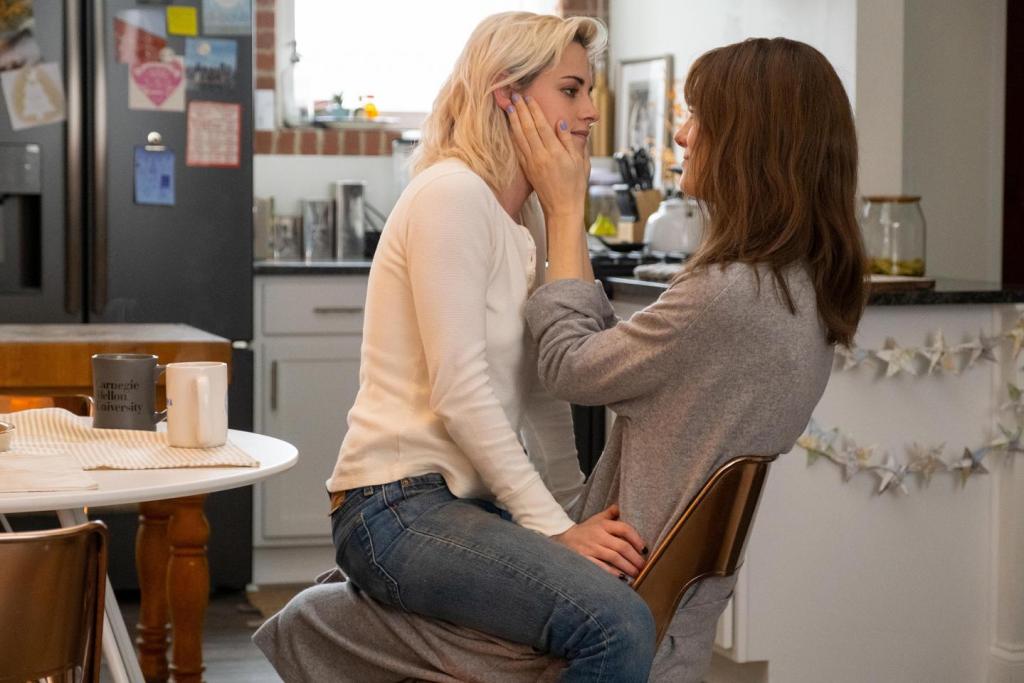 Happiest Season
The setup for Hulu's 2020 Internet-breaking comedy Happiest Season is very romantic…to a point. Abby (Kristen Stewart) and Harper (Mackenzie Davis) are in love. Yay! Not only that, but they're going to Harper's parents' house for Christmas where Abby might propose. Woo! Also Harper has not told her parents she's a lesbian and in a committed relationship with a woman. Oh. Oh no. Poor Abby!
Questionable setup aside, this an excellent, personal effort from actress turned writer-director Clea DuVall. It's an attention-grabber and conversation-starter to be sure. It also certainly doesn't hurt that much of the cast is mind-meltingly hot. Stewart, Davis, Alison Brie, and Aubrey Plaza are like a who's who of TV and movie crushes. Hell even Victor Garber and Mary Steenburgen can absolutely get it. All in all, the charismatic cast and accessible concept makes for a surprisingly wholesome romance movie.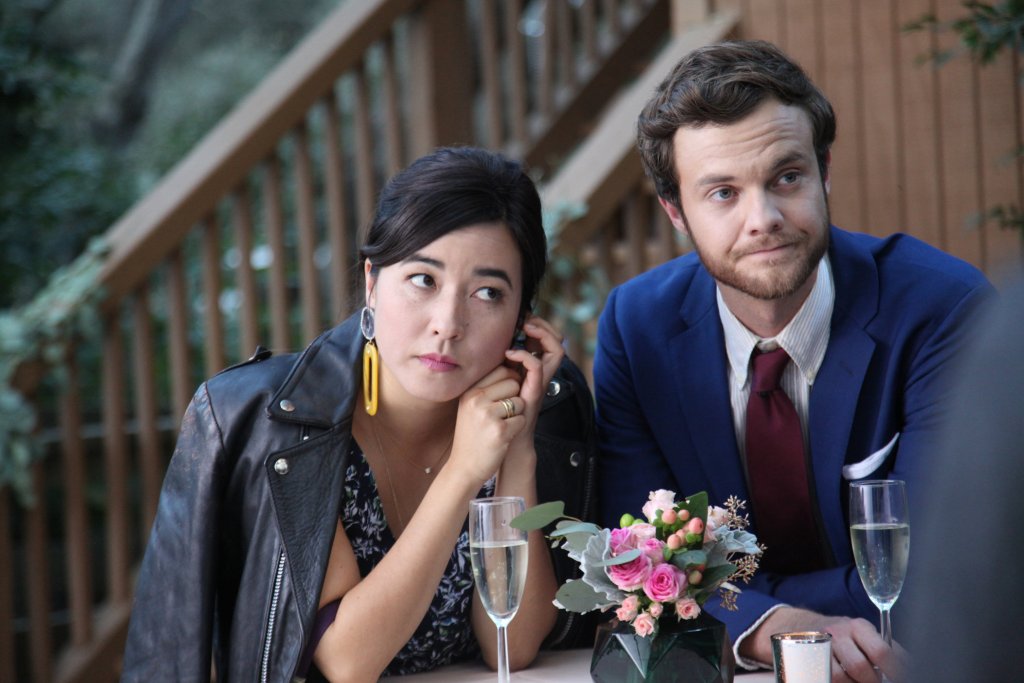 Plus One
Maybe it's just me, but there's something really charming about erstwhile TV stars playing the lead opposite each other in a romantic movie. Such is the case with 2019's Plus One, which stars Maya Erskine (of Pen15) and Jack Quaid (of The Boys).
Erskine and Quaid star as long-time friends Alice and Ben enduring the portion of their twenties where every friend seems to be getting married at once. Thankfully Alice and Ben have a longstanding agreement to always be each other's "plus one" at every wedding. But such an arrangement couldn't possibly lead to them discovering they have romantic feelings for each other, right? Right???
Palm Springs
"Time loop" movies frequently try to distinguish themself from Groundhog Day, the progenitor and most famous example of the form, by changing up the genre. Edge of Tomorrow is an action movie and Happy Death Day is a horror movie, for instance. What's so impressive about Palm Springs is that it leans in to the romantic and comedic stylings of Groundhog Day and in many ways bests them.
In this movie, Andy Samberg styles as Nyles, a young man living through the hell of experiencing the same day (a wedding in Palm Springs) on a loop. In one particular loop, Nyles accidentally brings in the bride's sister Sarah (Christin Milioti) and the two must confront the reality of living the same day over and over again forever together. You know…just like any couple.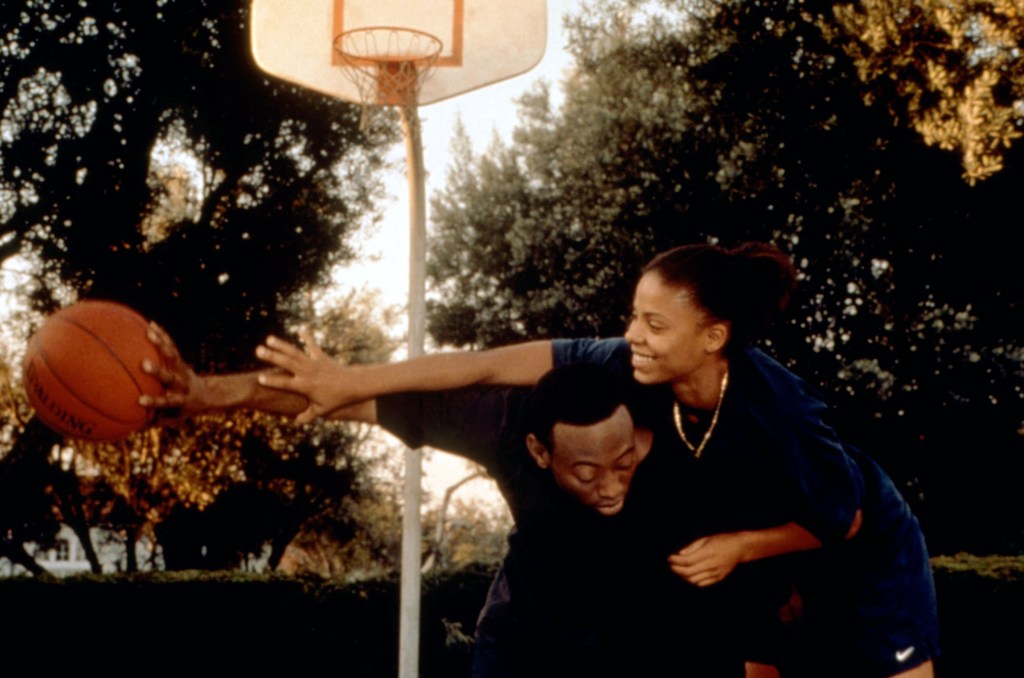 Love and Basketball
And now we come to a movie whose title is the two greatest things in the world! Love and Basketball is about…well, what you'd think. Quincy McCall (Omar Epps) and Monica Wright (Sanaa Lathan) are two next-door neighbors in Los Angeles, California, who are both singularly focused on pursuing their respective basketball careers.
Love and Basketball is a film all about passions – both creative and romantic. The movie also does a surprisingly thorough job of marking all the important beats of a relationship from childhood through the adult years. There's a reason Love and Basketball has become a modest cult classic – it's a fine execution of both the romantic and sports movie genres.