Features
Best Romantic Movies on Hulu Right Now
Join us as we unpack the unexpected treats of the best romantic movies on Hulu.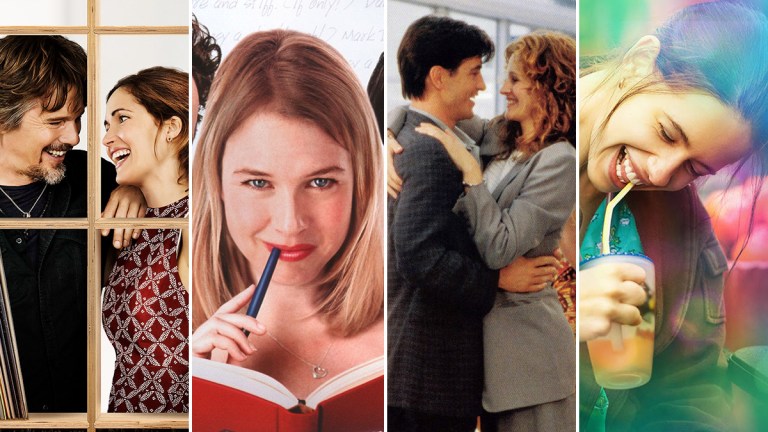 Editor's Note: This post is updated monthly. Bookmark this page and come back every month to stay up to date with the best romance movies on Hulu.
Updated for March 2020.
You can see a complete list of new Hulu releases here.
Romance gets a bad rap at the movies. Until you behold the best romantic movies on Hulu.
Hulu's only $5.99/month now, grab the deal here!
Yes, Hulu is on the case with an expansive collection of romantic movies for you to connect with your softer side… or the side of you that screams in an eternal tormented shriek, desperately trying to find a mate whose shrieks match your tone in this expansive disappointing nothingness of existence. Love is hard. Anywho, here are the best romantic movies on Hulu right now.
Sense and Sensibility
This Jane Austen character really seems to have a handle on romance. The 1995 film Sense and Sensibility is adapted from the Austen novel of the same name and has a great deal of talent both in front of and behind the camera. Oscar winner Ang Lee directs while Emma Thompson (yes, that Emma Thompson) wrote the script.
Thompson stars alongside Kate Winslet, Alan Rickman and Hugh Grant. The movie, like the book concerns the Dashwood sisters and their sudden descent into non-stupendous wealth. Of course then the romance begins (not between the sisters, weirdos. Alan Rickman and Hugh Grant are in this thing too, remember?)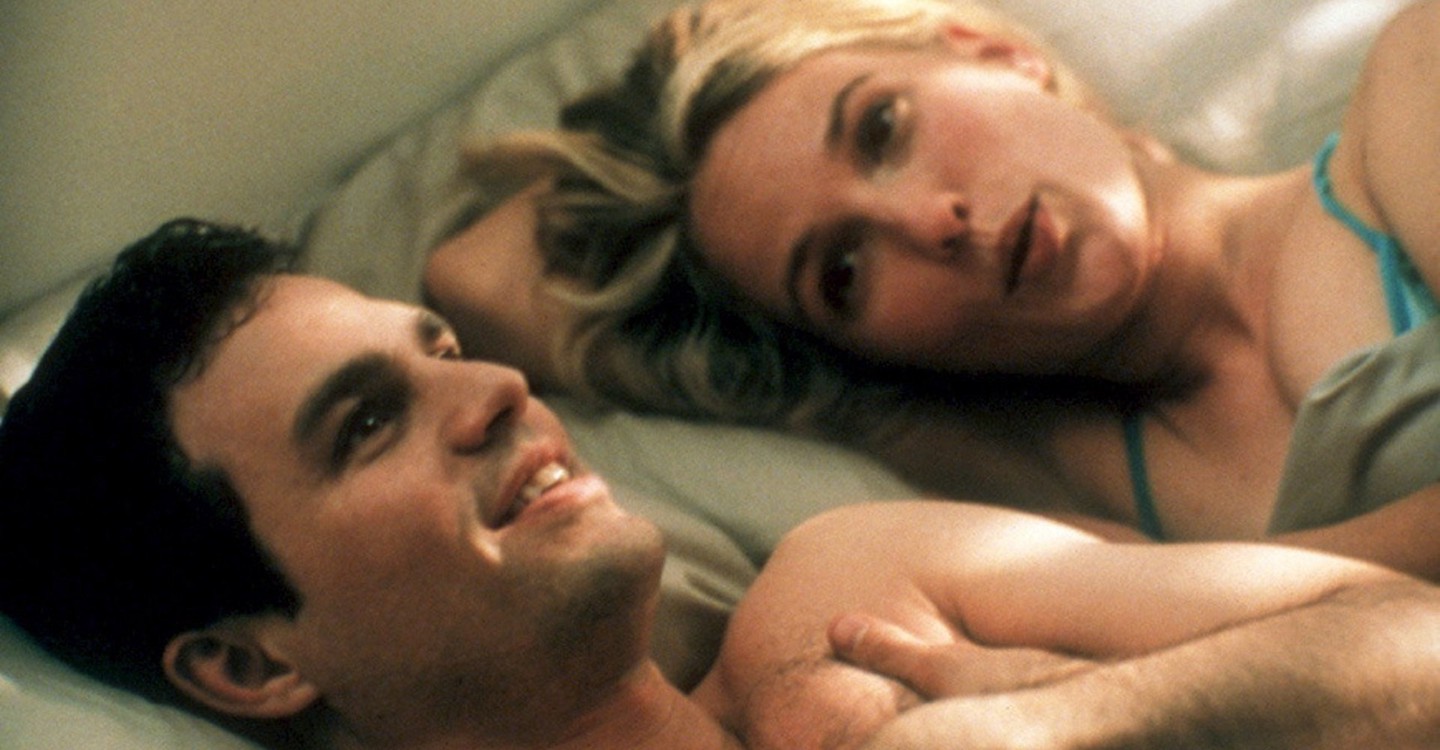 XX/XY
It's hard to believe it took until 2002 for a movie to lay claim to the awesome title XX/XY. That of course refers to the two chromosomal pairings that make up women and men respectively. In the case of the film, XX/XY, there are two women and one man at play.
Sam (Maya Stange) and Thea (Kathleen Robertson) are two college students who have an awkward night of passion with animator Coles (Mark Ruffalo). The film follows the fallout of the decision and how one deals with passion differently in young adulthood and adulthood.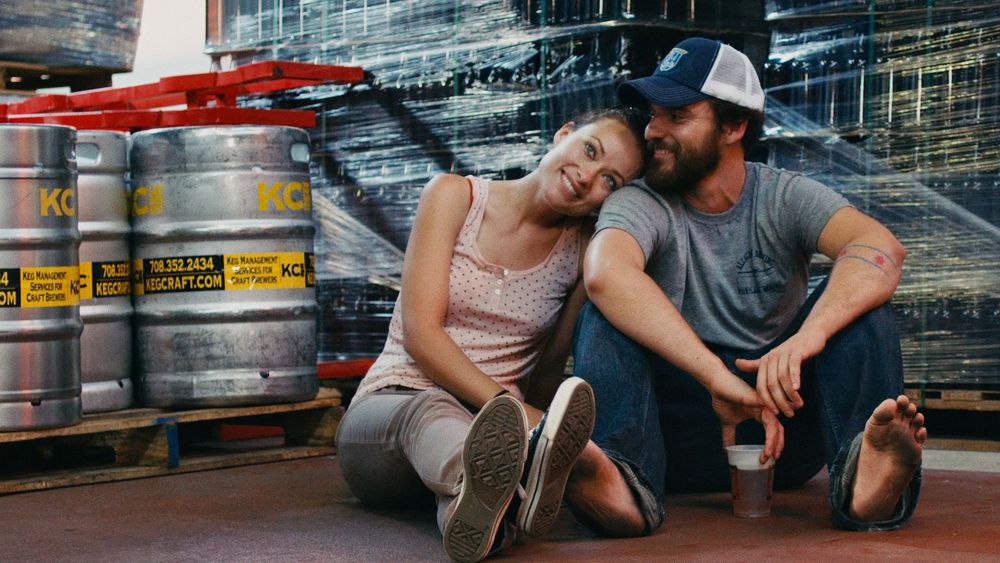 Drinking Buddies
This list has been all fine and good so far but I know what you're thinking: WHERE ARE THE MILENNIAL CRAFT BREWERY ROMANTIC INDIE DRAMAS. Well here you go, hypothetical reader with incredibly specific tastes. Drinking Buddies is a mumblecore masterpiece starring some truly excellent and funny actors: Olivia Wilde, Jake Johnson, Anna Kendrick, and Ron Livingston.
It's a mostly improvised, simple story about relationships, jealousy and lots of great craft beer. Kate (Wilde) and Luke (Johnson) are flirty coworkers at a craft brewery who decide to go on a joint trip with their significant others Chris (Livingston) and Jill (Kendrick). Romantic comedy ensues.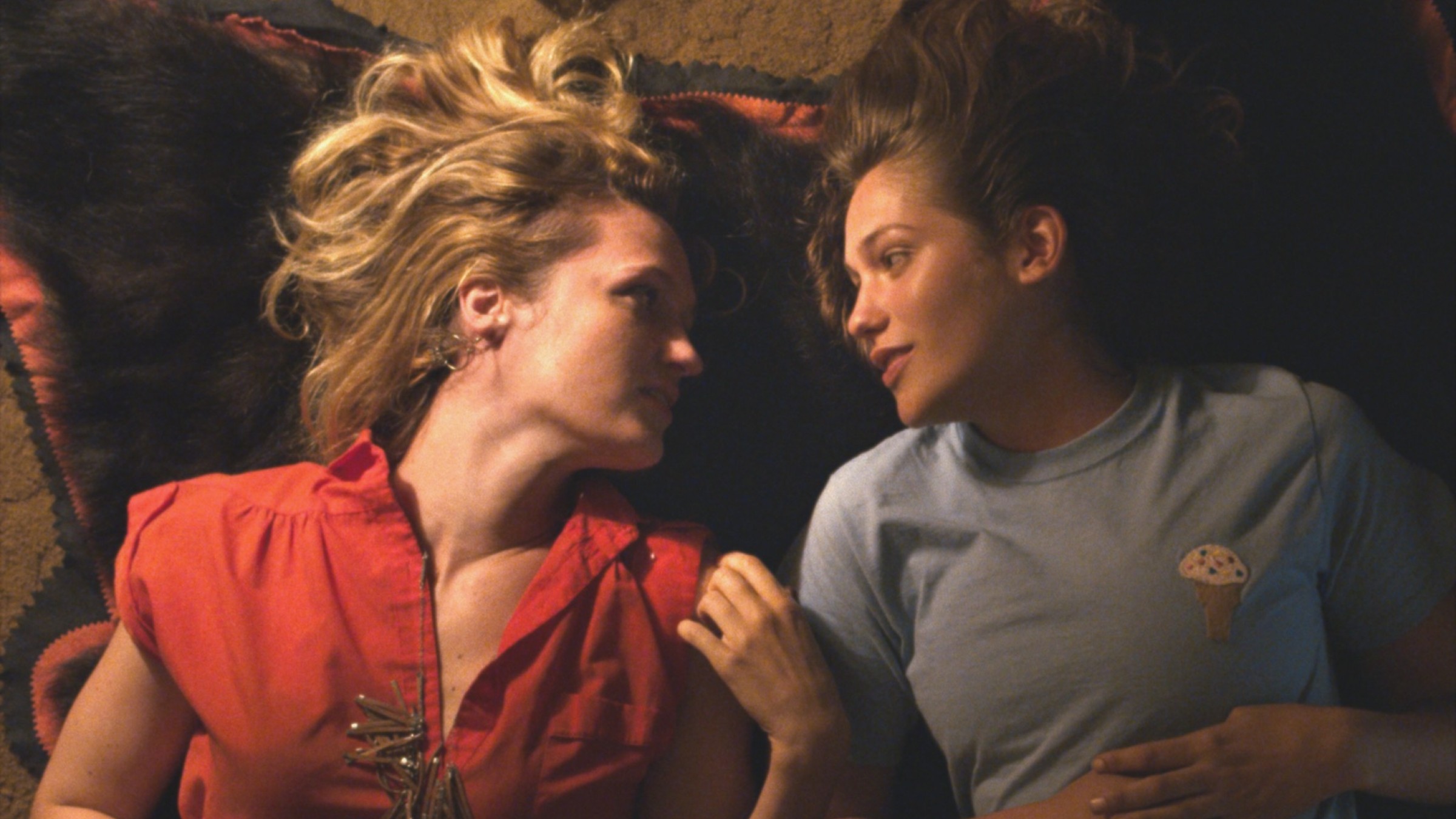 AWOL
AWOL is how indie romances should be – small, authentic, affecting. Joey (Lola Kirke) and Rayna (Breeda Wool) are two young women from a nowheresville Pennsylvania town. They meetcute at a local carnival and quickly fall for each other but circumstances threaten to crush their romance before it can even begin.
AWOL understands first and foremost that while love is easy, relationships (and arguably everything else in the world is hard). Sometimes what you want and what your environment is able to allow you to have are two very different things.
Under the Tuscan Sun
The 2003 film Under the Tuscan Sun, based on Frances Myers' 1996 memoir of the same name, reveals a fundamental truth about the human experience: life and romance are a lot easier when you can afford to buy an Italian villa.
Diane Lane stars as Myers, who finds herself going through an unexpected divorce when her husband knocks up his much younger paramour. Frances decides to treat herself to a Tuscany vacation and while there comes across a villa for sale. Frances restarts her life in Italy and even meets some new gentlemen suitors in the process.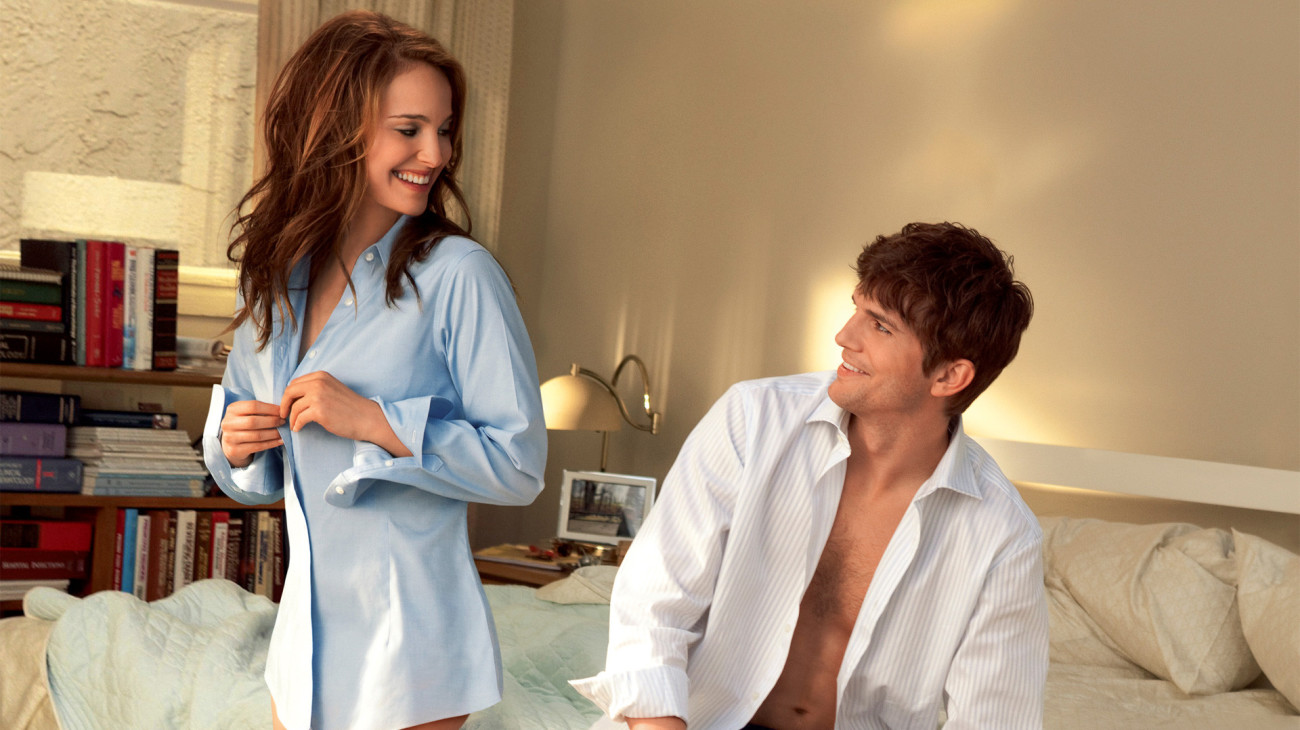 No Strings Attached
No Strings Attached is such a solid concept and title for a romance film that it's weird you don't see more of it – the concept, mind you, not the name – that's taken now. The 2011 film directed by Ivan Reitman gathers together two movie stars to kiss each other.
Emma (Natalie Portman) and Adam (Ashton Kutcher) are two former acquaintances from childhood who fall into a random hookup one night as adults. After the successful sexual encounter, they decide to have a "no strings attached" sexual relationship and just like that the countdown begins for who will catch real feelings first.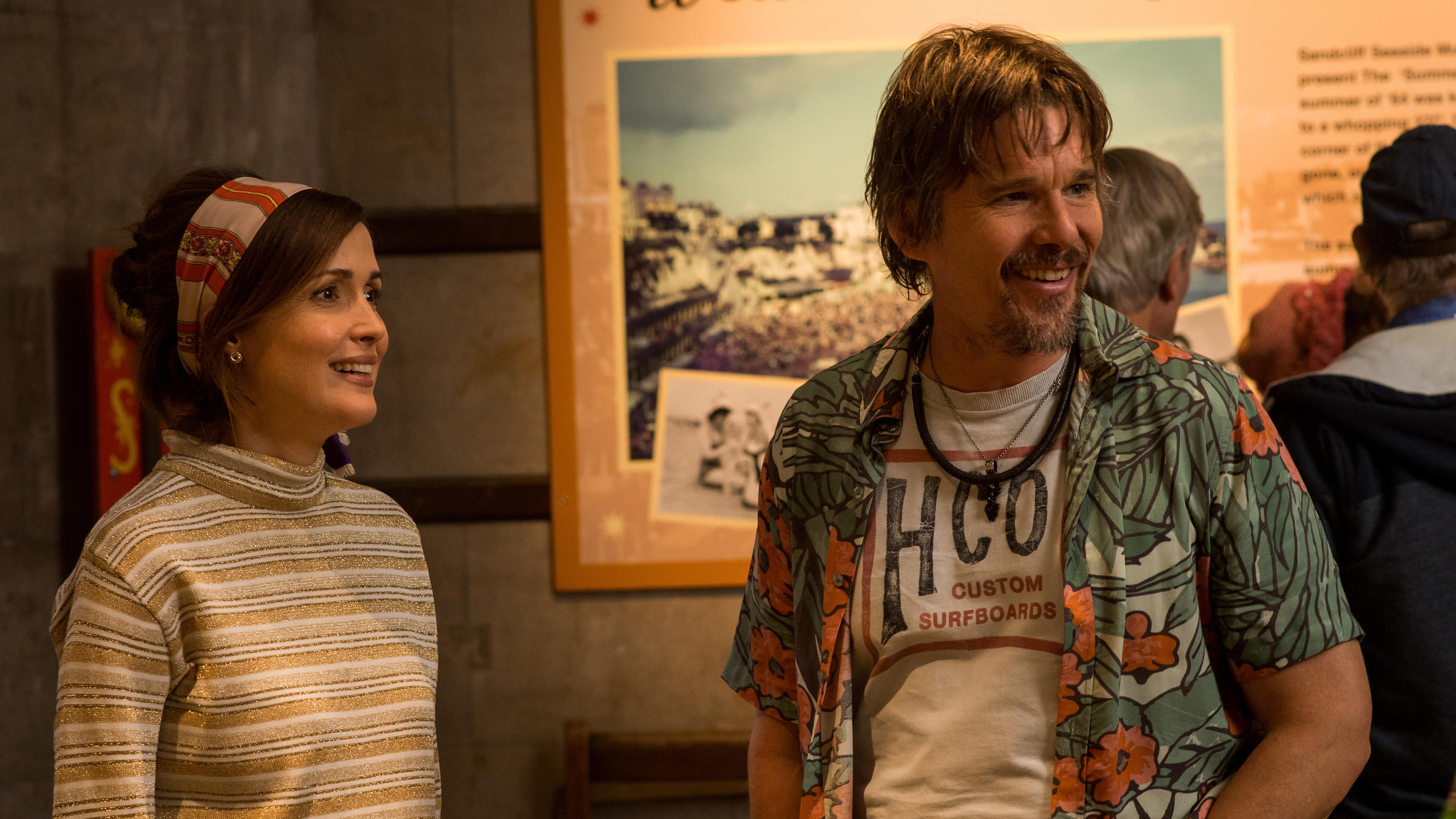 Juliet, Naked
They say don't meet your heroes because they might disappoint you. What they leave out is that those heroes just might steal yo girl in the process. Juliet, Naked, a 2018 romantic comedy based on a Nicholas Hornby book of the same name, explores this concept in earnest.
Duncan Thomson (Chris O'Dowd) is a music fan obsessed with musician Tucker Crowe (Ethan Hawke) who hasn't released new material in 25 years. Duncan's girlfriend Annie Platt (Rose Byrne) doesn't fully appreciate Duncan's obsession but comes to appreciate Tucker, himself, with they begin an unlikely email correspondent. I mean like she really appreciates him.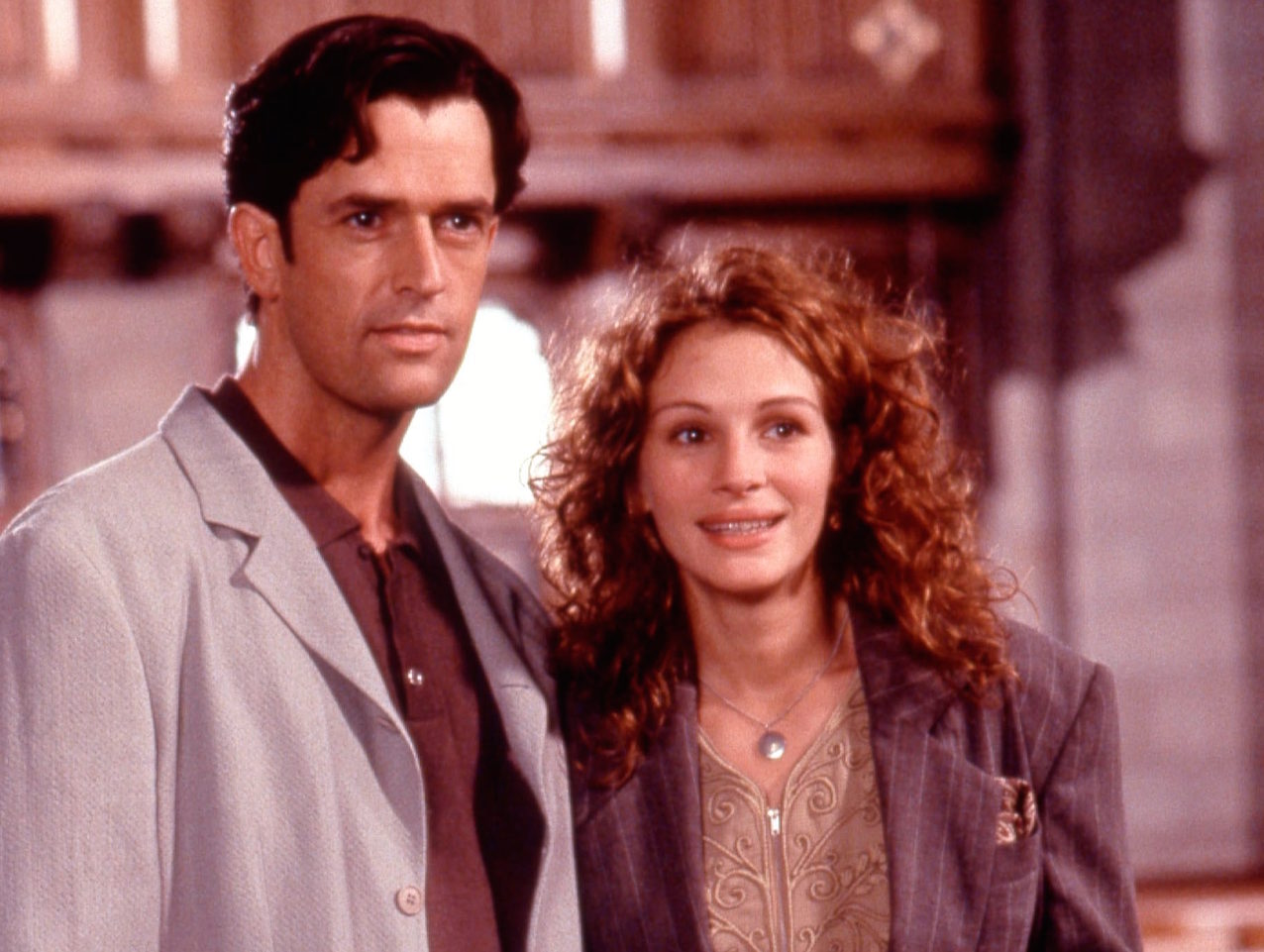 My Best Friend's Wedding
Ever make one of those pacts with a friend that if you're not married by a certain age, you're marry each other? Ever make that pact to expire at the absurdly young age of 28? Well if you answered "yes" to either of those questions then you just might be Julia Roberts in My Best Friend's Wedding.
In this very '90s romantic comedy, Roberts stars as New York City restaurant critic Julianne Potter. When Julianne discovers that she has feelings for her old college friend Michael O'Neal (Dermot Mulroney), she does the mature thing and decides to ruin his upcoming marriage. My Best Friend's Wedding is pure fun rom-com nonsense that goes to some equally expected and unexpected places.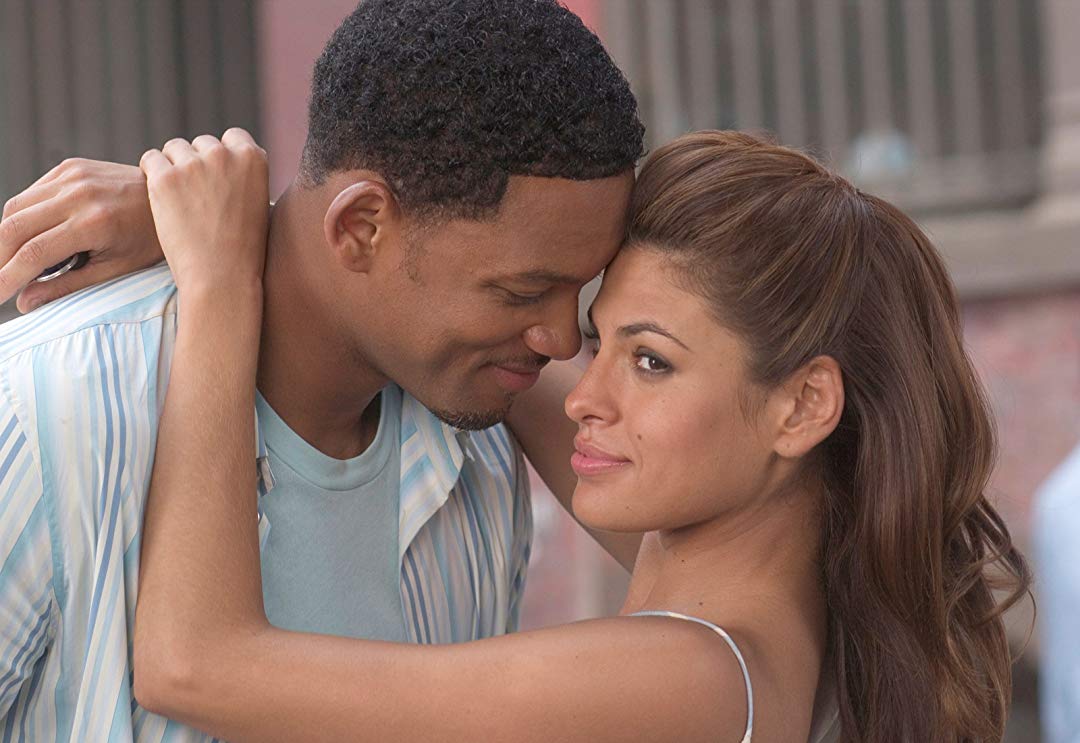 Hitch
Will Smith stars as the eponymous Hitch in a movie about a romantic matchmaker who, you're not gonna believe this, falls in love, himself. Will Smith is an excellent choice for this romantic comedy because Will Smith is generally a great choice for most movies.
Hitch must help Albert Brennaman (Kevin James) woo the woman of his dreams but at the same time Hitch finds himself falling for gossip columnist Sara (Eva Mendes). Hitch is a sweet, funny film with charming performances and believable romances all around.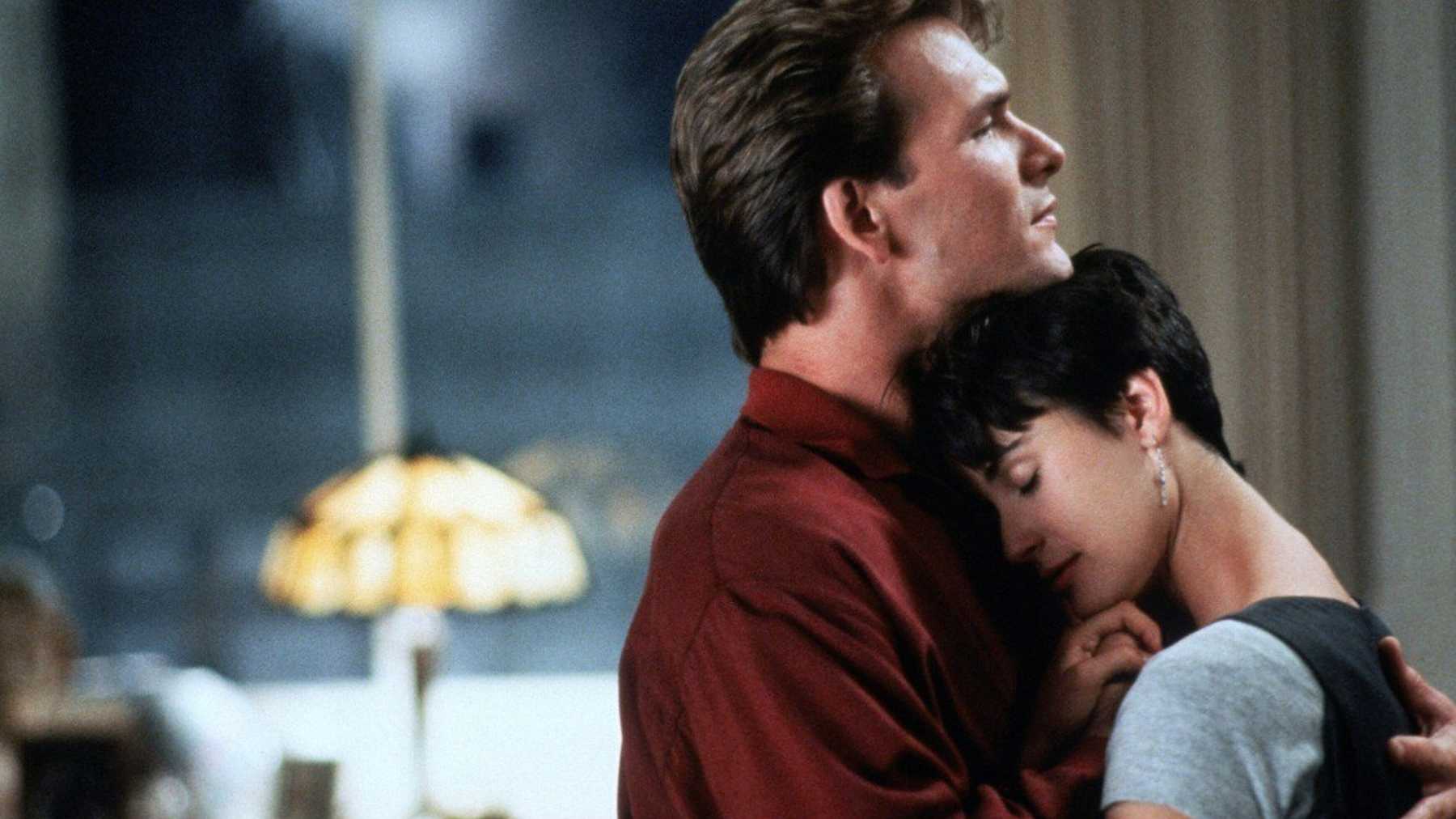 Ghost
Ghost is much more than just the reason you can no longer attend a pottery class without giggling. It's a legitimately great sci-fi romance yarn. Patrick Swayze stars as Sam a banker who is killed by a mugger. Immediately post-death he discovers that he has become a ghost and can no longer directly interact with his girlfriend Molly (Demi Moore).
Sam sets out to solve his own murder and somehow reconnect with the woman he loves. Ghost comes along with all the corniness of an early '90s blockbuster but its central theme of love trying to achieve the impossible plays in any decade.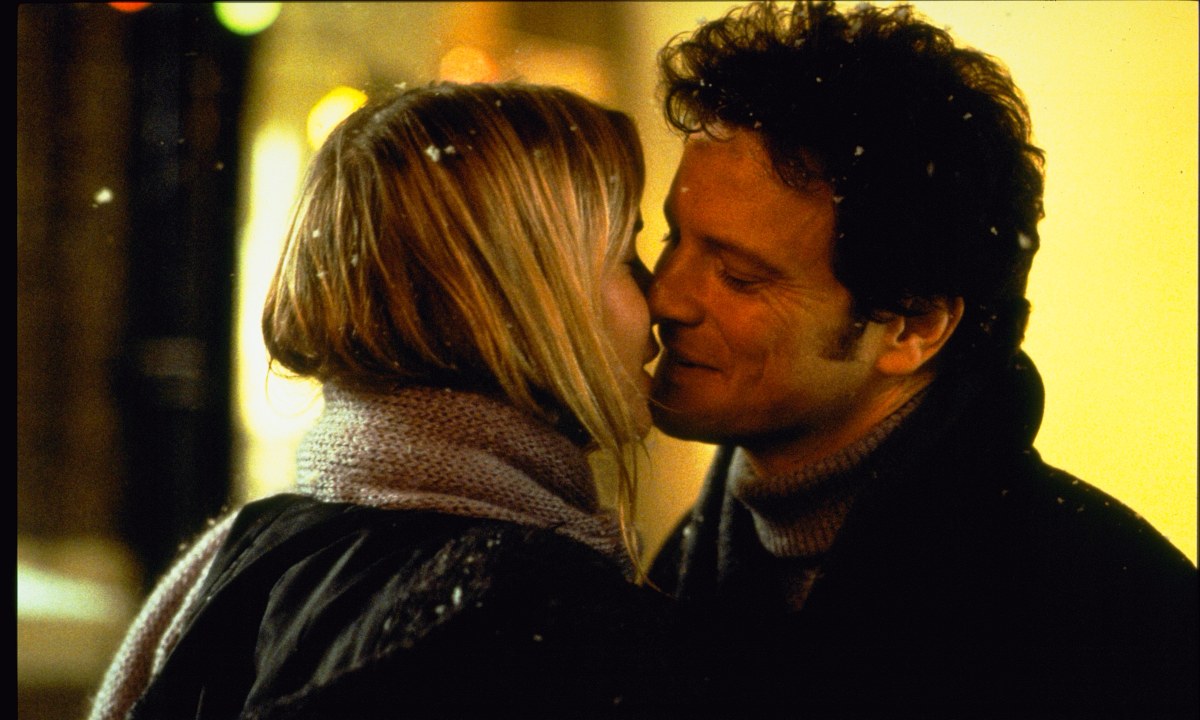 Bridget Jones's Diary
Bridget Jones has become the archetype for normal, yet lonely female movie characters everywhere. Bridget Jones Diary, itself, is the archetype for some many romance movies that followed it. Bridget (Renee Zellwegger) is a normal, softspoken woman who is largely unlucky in love until one day, she isn't.
Her cup suddenly runneth over with men and she must choose between Colin Firth and Hugh Grant (the answer is Colin Firth, dummies. C'mon.) It might be (very) loosely based on Jane Austen's Pride & Prejudice, but it's also basically Twilight with pasty British men instead of vampires and werewolves.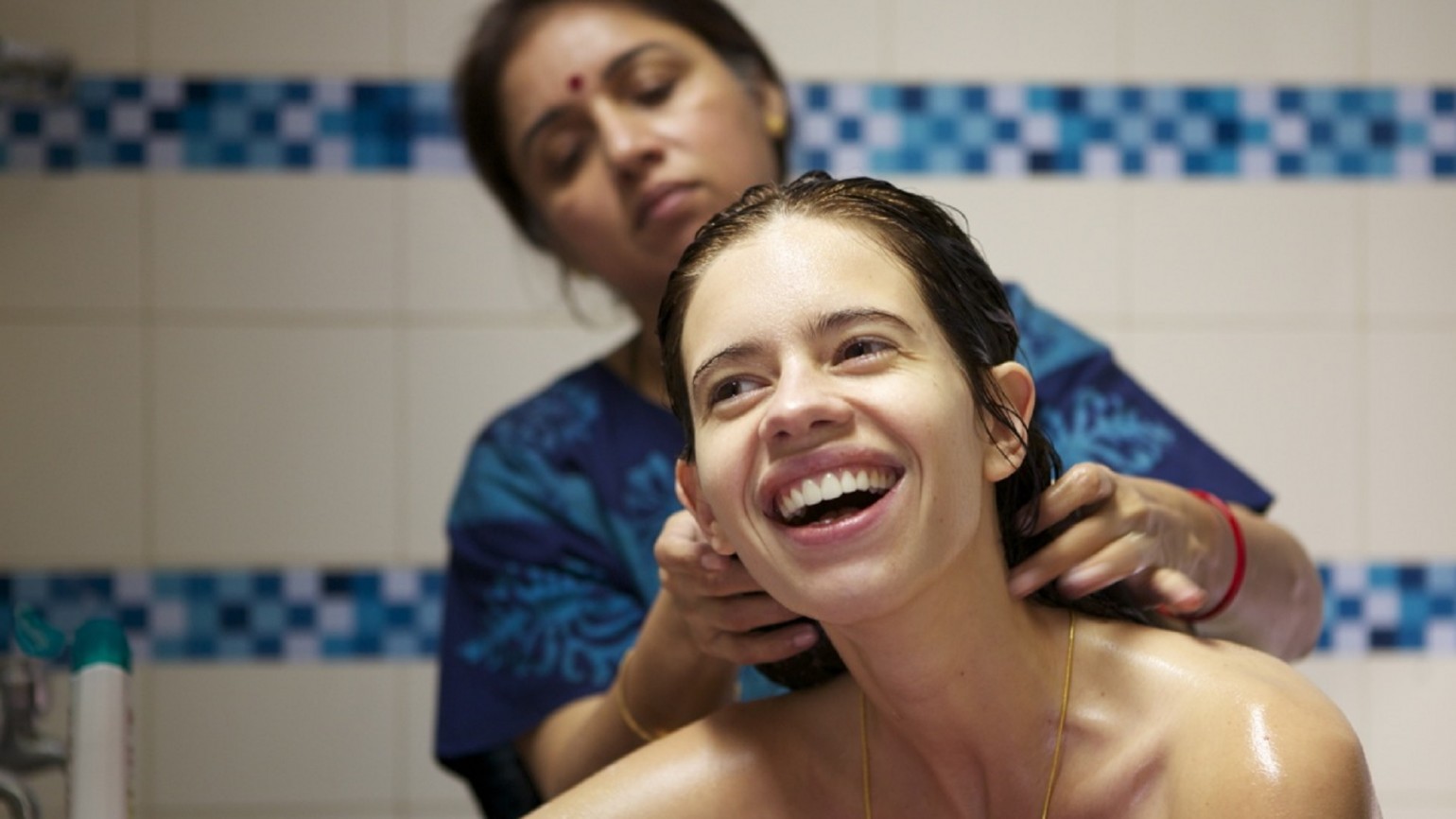 Margarita with a Straw
2014's Margarita with a Straw is both a coming-of-age and romance film the likes of which you've probably never seen. This Indian film comes from director Shonali Bose and stars Kalki Koechlin as Laila, an Indian teenager with cerebral palsy, trying to achieve some independence in her life.
That opportunity comes for Laila when she is accepted to New York Universtiy and moves to Greenwich Village. There she meets and falls in love with blind Pakistani activist. Miles from home, Laila must deal with her changing, burgeoning sexuality and live in a world not built for her. But it's cool: she can always take her margarita with a straw.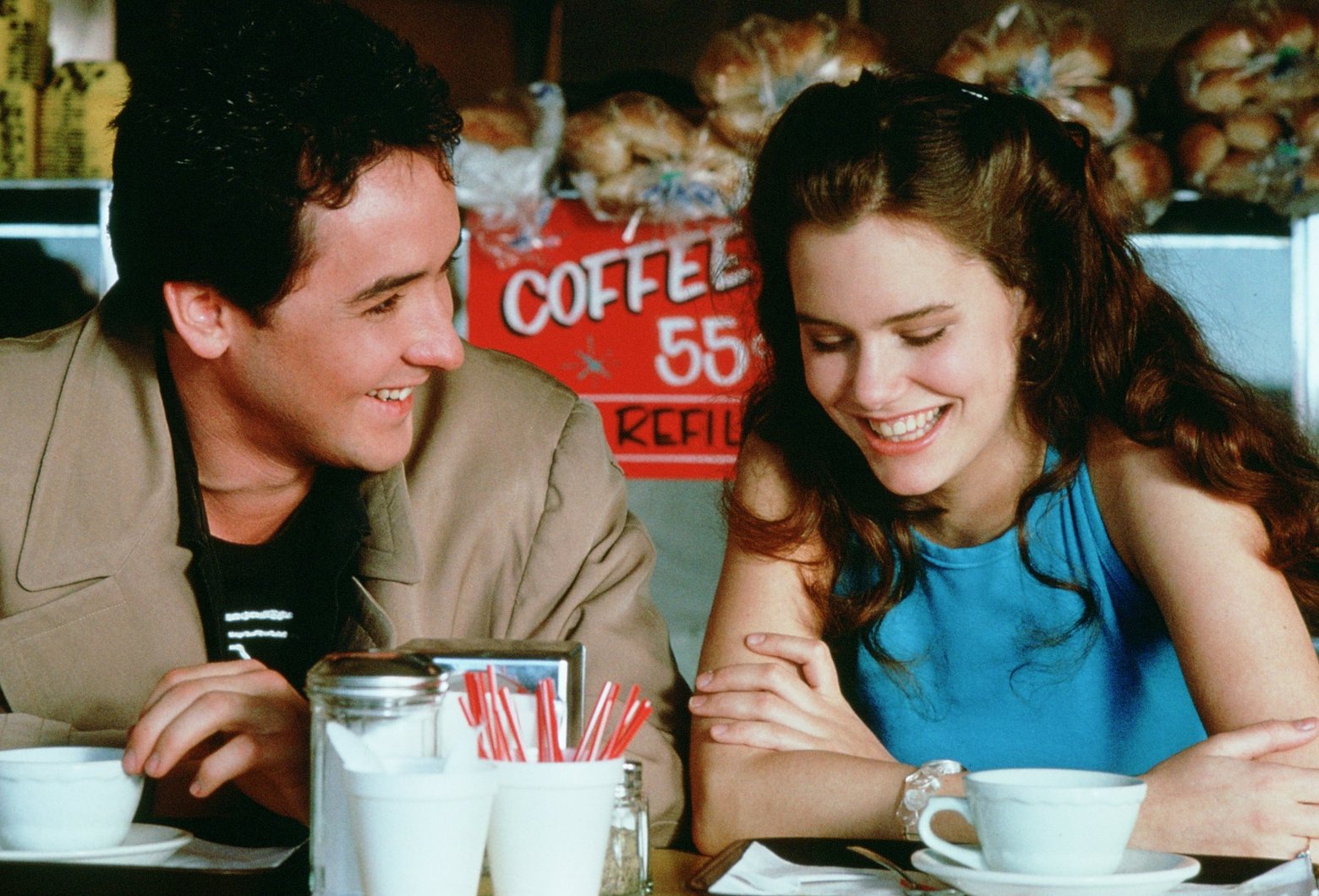 Say Anything…
Ask any child of the '80s what's the romantic thing someone can do and they'll undoubtedly say holding up a boombox blasting Peter Gabriel outside your love's house. Such is the legacy of John Cusack's Lloyd Dobbler and 1989's Say Anything…
Say Anything... is the directorial debut of Cameron Crowe and tells the story of Dobbler, and underachieving recent high school grad and class valedictorian Diane Court (Ione Skye). The film follows Lloyd and Diane in the summer after their graduation as they fall in love and face an uncertain future together.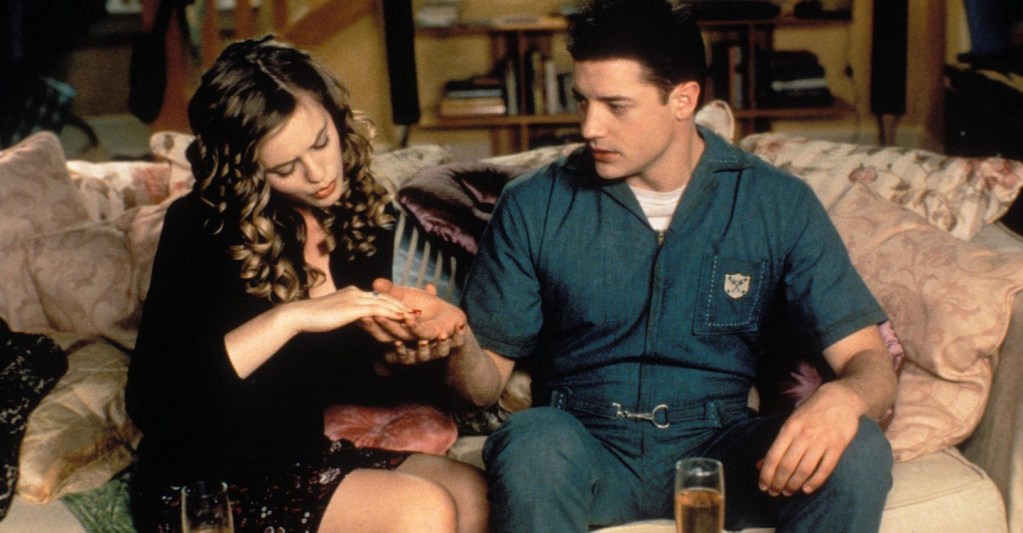 Blast from the Past
Blast from the Past comes from…the past. The year is 1999 and the Brendan Fraser renaissance is in full swing, as it should be.
Fraser stars as Adam Webber, a young man who has lived his entire life in a Cold War-era fallout shelter with his family. Papa Webber (Christopher Walken) built the shelter and moved his family into it at the height of the Cuban Missile Crisis in 1962. Now it's thirty years later and the shelter is running low on supplies. Adam, a relic from the '60s is sent out to the surface world on a dangerous scavenging mission. There he meets Eve (Alicia Silverstone) who will help guide him through this bizarre new decade.
Blast from the Past uses its initial premise to great effect and rides the chemistry between Fraser and Silverstone to romantic comedy victory.