Features
The Best Movies About Making Horror Movies
From the Scream and A Nightmare Elm Street franchises to the imagined story behind Nosferatu, we celebrate the movies about making scary movies…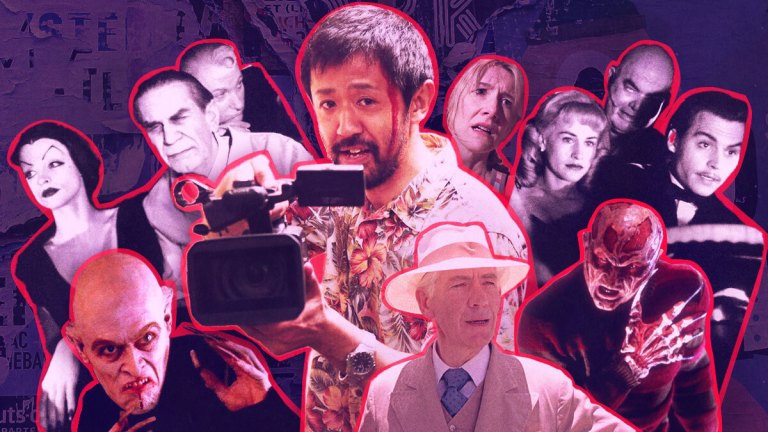 From Shelley Duvall's traumatic experience shooting Stanley Kubrick's The Shining to the infamous "curse" on the crew of The Exorcist, cinema is littered with behind-the-scenes horror stories, many of which haunt the best scary movies out there. But while truth can often be scarier than fiction, some truly unsettling horror movies have been based around the concept of making horror movies themselves. Mise en abyme (French for "placed into an abyss") is a concept about images within images that dates all the way back to the early-modern period. But in terms of movie parlance, this means a film-within-a-film.
Movies of this kind are inherently meta, exploring the conventions of the genre or reimagining previous works from a different perspective. They may be works of fiction, but films of this kind provide fans with what is seen as a raw and unfiltered look at how the sausage is made.
The films within the films, meanwhile, often serve as a comment on the wider movie as a whole, occasionally poking fun at the tropes associated with the genre. It's a bold way to frame any movie but when it works, the results are what many fans today may describe as "elevated horror." Here are some standout efforts from this unique subgenre.
Wes Craven's New Nightmare (1994)
After witnessing his creation Freddy Krueger slash his way through five hit-or-miss sequels, Wes Craven returned for a Nightmare movie that took the action away from Elm Street and into the real world.
The meta slasher centered on original star Heather Langenkamp playing a fictionalized version of herself working on the latest Nightmare on Elm Street… which also stars her as herself. In this context, we find Heather and her family terrorized by a real-life version of Freddy Krueger, a demon who has escaped the screen and now wants to drag Heather and her son into his new nightmare. Posing questions about the effect of horror on those who create it, as well as those that consume it, Craven's return failed to score big at the box office but remains a fascinating dread-filled left-turn that paved the way for his next big hit, Scream, two years later.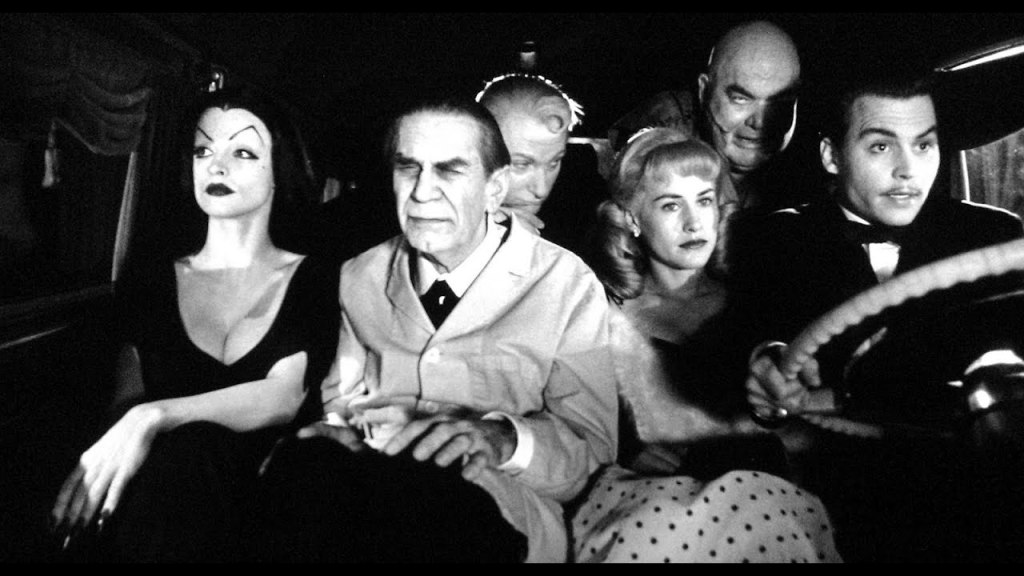 Ed Wood (1994)
Ed Wood saw Tim Burton and Johnny Depp team up for arguably the best of the eight movies they did together. Shot in black and white at Burton's insistence, it centers on the often bizarre life and times of B-movie filmmaker Ed Wood Jr., played by Depp.
An unconventional film about an unconventional filmmaker, Ed Wood delves into the making of some of Wood's most infamous movies, such as the cult classic Plan 9 from Outer Space. However, the film is largely a celebration of Wood's peculiarities and his determined efforts to make something of himself during the golden age of Hollywood filmmaking. A cult classic in which Depp shone, it was nevertheless Martin Landau as the morphine-addicted Bela Lugosi who bagged a Best Supporting Actor.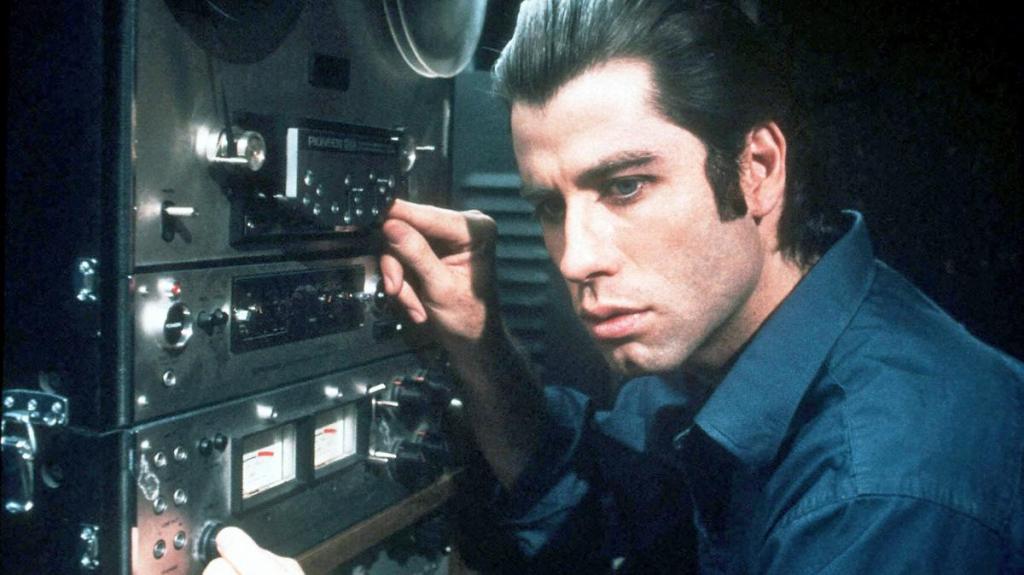 Blow Out (1981)
Brian De Palma's neo-noir thriller has grown in stature since being released to little fanfare at the start of the 1980s. Using a fictional slasher movie as a jumping off point, the plot centers on John Travolta's Jack Terry, a movie sound effects technician working on the low budget horror movie Co-Ed Frenzy.
During work on one scene in the movie, Terry discovers he's captured audio evidence proving a potential presidential candidate was assassinated in a killing set up to look like an accident. It's not long before the killer—played by John Lithgow in suitably sinister, scene-stealing form—is on to him, leaving a trail of bodies in his wake. It's an intelligent and entirely unpredictable thriller.
Shadow of the Vampire (2000)
Blending horror and history to scarily good effect, Shadow of the Vampire told the entirely fictional story of the making of F. W. Murnau's 1922 Dracula-inspired film, Nosferatu. John Malkovich stars as Murnau, the obsessive German Expressionist director who, unbeknownst to his crew, has cast a real-life vampire to star as the villain of his movie.
Willem Dafoe is perfectly cast as the movie's main bloodsucker, a monster who poses as provincial actor Max Schreck (a real actor with that real name). Akin to an actual curse on the set, Schreck's presence causes Murnau's plans for a vampire movie to crumble to dust after the vampire develops a taste for his castmates and one unfortunate cinematographer. Meta-fiction horror at its finest, Shadow of the Vampire injected new life into the Nosferatu story and landed Dafoe a deserved Best Supporting Actor Oscar nomination for his demented yet complex performance.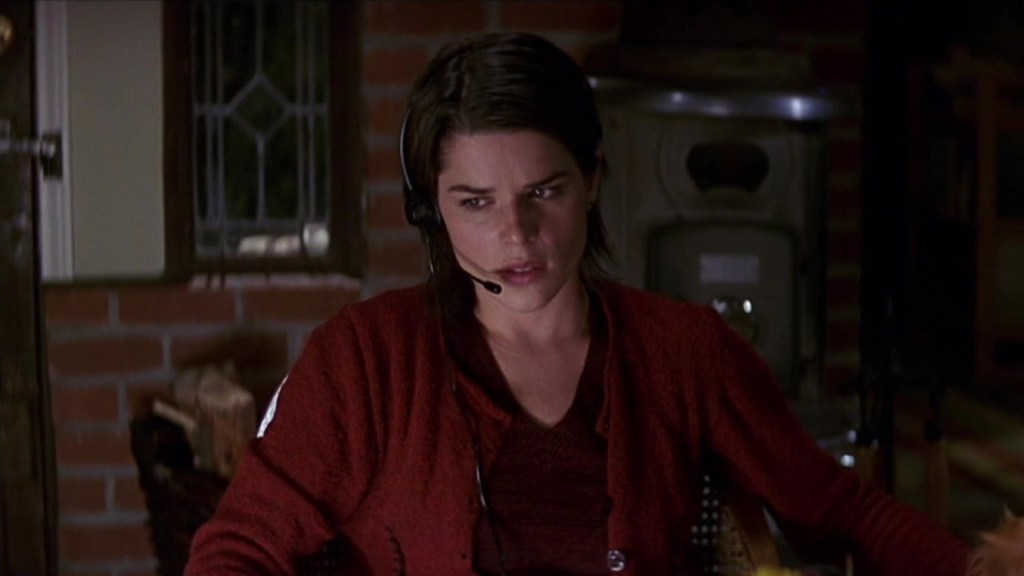 Scream 3 (2000)
It may not be a favorite among fans but Scream 3 was the entry where Kevin Williamson and Wes Craven's teen slasher franchise went all in on meta with a plot that sees Sidney (Neve Campbell) head to Hollywood after a spate of killings on the set of Stab 3, a fictional sequel to two trashy biopics about her life. While Stab and Stab 2 were inspired by experiences of Sidney and fellow survivors Gale (Courtney Cox) and Dewey (David Arquette), the third entry is an entirely new, entirely fictitious story within the Scream universe. Or at least that's what the filmmakers within the movie thought. It quickly becomes apparent, however, that people are being killed in the order they die in the script… and there are multiple versions of the script.
Poking fun at the concept of film trilogies and the industry as a whole, Scream 3 may have been a lighter touch than its predecessors but it has moments of tension and is still a lot of fun thanks in no small part to Parker Posey's Jennifer Jolie, the actress playing Gale in Stab 3.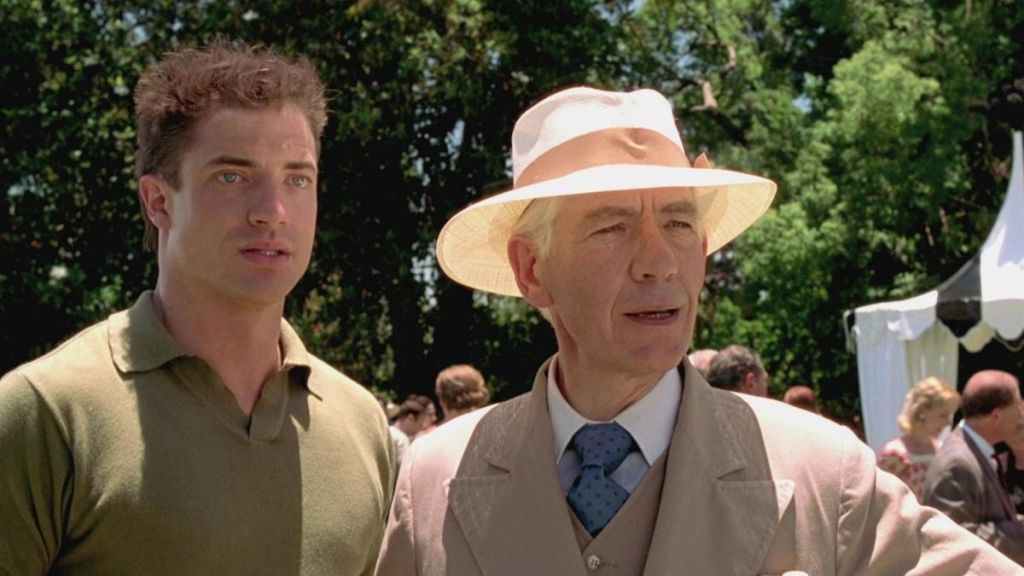 Gods and Monsters (1998)
Long before Brendan Fraser put on a fat suit, he was earning plaudits for his performances in low-key period dramas like Gods and Monsters. Fraser stars as Clayton Boone, a gardener who strikes up a friendship with director turned recluse James Whale (Ian McKellen). Based on the real-life exploits of Whale, who directed films like Frankenstein (1931) and Bride of Frankenstein (1935) in his heyday, the film blends depictions of the making of those classic monster movies with Whale's experiences in World War I and blossoming attraction to Boone.
As much a movie for people who love movies as it is a haunting exploration of the human psyche, Gods and Monsters earned McKellen and co-star Lynn Redgrave Oscar nominations. Fraser was equally deserving of one.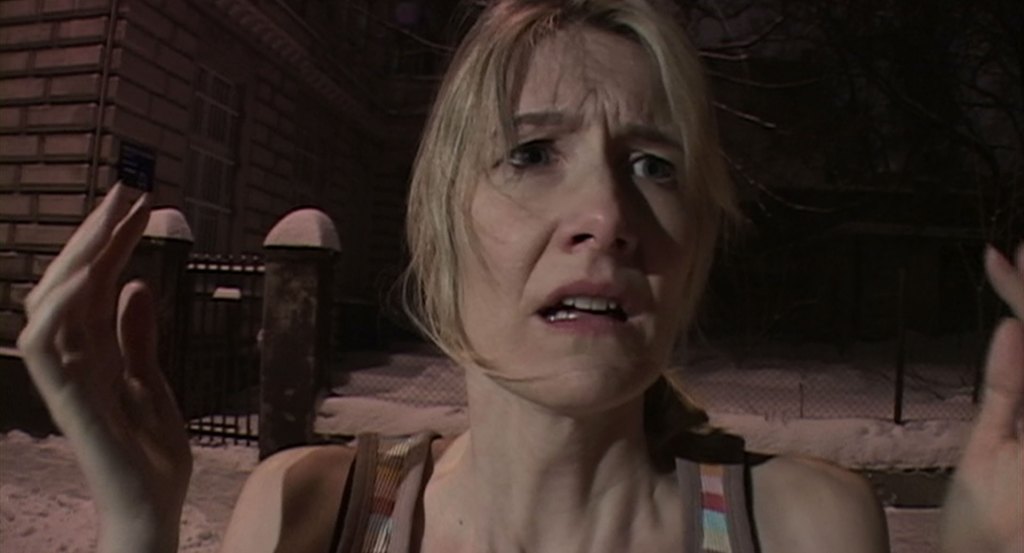 Inland Empire (2006)
A typically obtuse David Lynch effort, Inland Empire may have had a fragmented, dreamlike quality throughout but, at its heart, it remained a movie about making movies. More specifically, it's about Laura Dern's Nikki Grace, a Hollywood actress who finds herself inhibited by the personality of Sue Blue, the character she is due to play in a film production that is supposedly cursed.
Making a dizzying, nightmarish journey, as with films like Blue Velvet, Lynch delves beneath the surface to exploring the disturbing underbelly that lies beneath. In Blue Velvet, it was Americana that was dissected. This time it's Hollywood's turn and the results are jarring—and never pretty.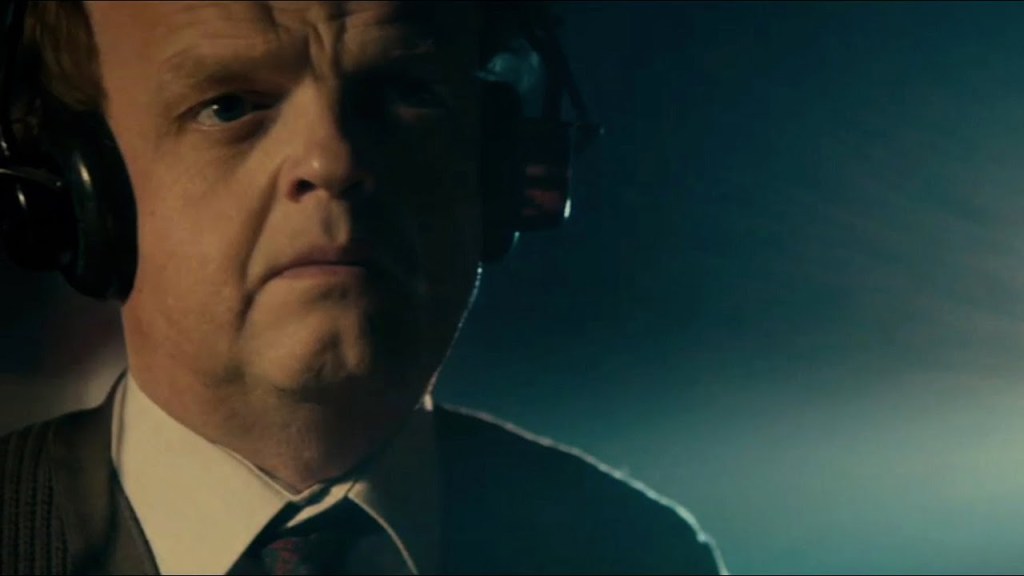 Berberian Sound Studio (2012)
Toby Jones delivers a career-best performance in this psychological horror story set largely within the confines of a film studio in Italy. Jones plays sound engineer Gilderoy who is hired to work on what he believes is a film about horses. He soon discovers, to his horror, that it is in fact an Italian Giallo film called The Equestrian Vortex.
Continuing on with the project, Gilderoy's work at creating the sound effects for the film's increasingly gory sequences soon begins to have an effect on his mental state, with the boundaries between fiction and reality blurring to increasingly unsettling levels. A strange, twisty film that serves as an ode of sorts to the entire Giallo movement.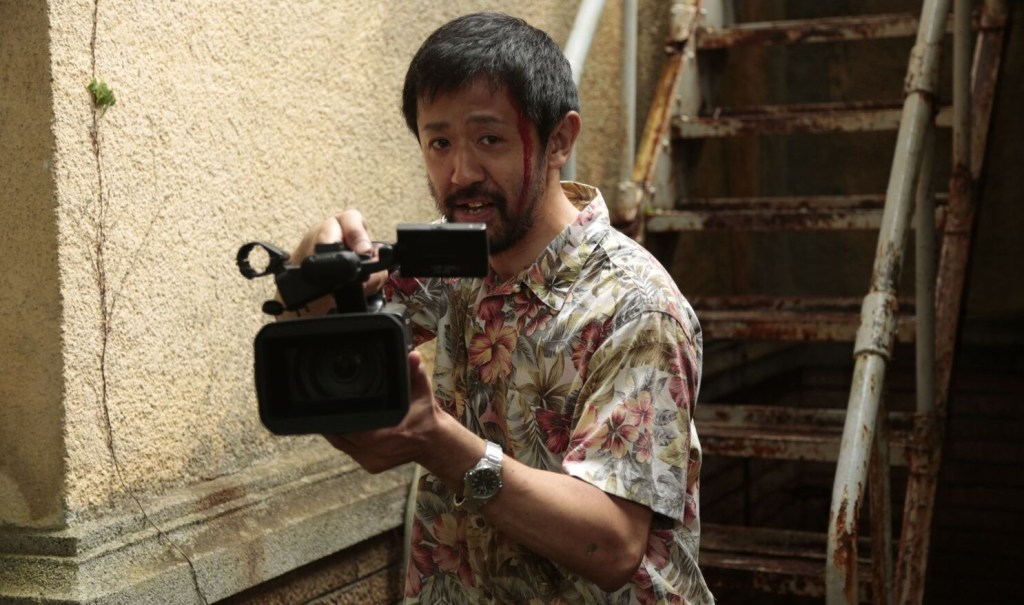 One Cut of the Dead (2017)
Made on a shoestring budget by writer/director Shin'ichirō Ueda, One Cut of the Dead defied all expectations to earn rave reviews and over $30 million worldwide off a budget of around $25,000.
It centers on a team of actors tasked with shooting a zombie film for live television in a single take. While the first part of the movie captures the events of the film-within-a-film, True Fear, the latter two parts take viewers "behind the scenes" with a glimpse of the work done by the cast and crew. Except it's all very much still a work of fiction, poking fun at the low budget moviemaking experience and injecting some additional humor into the proceedings.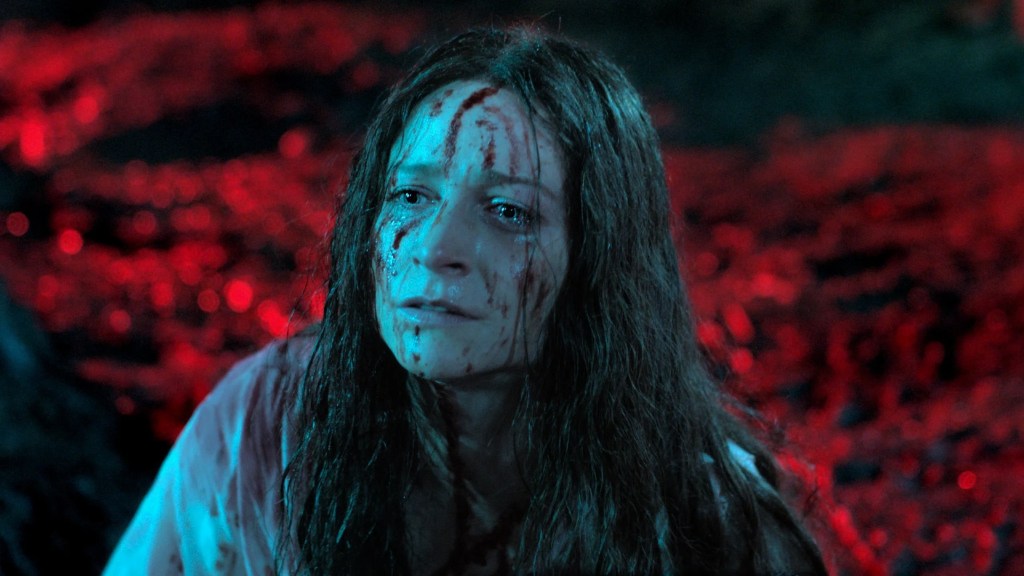 Censor (2021)
Not so much a movie about making movies, Censor instead focuses on the video nasty culture of the 1980s to create a psychological horror film with a real edge. Niamh Algar stars as Enid Baines, a strict censor for the British Board of Film Classification who becomes obsessed with the idea of her missing/presumed dead sister being involved with a recently banned film, Don't Go in the Church.
An often unsettling look at a time when horror pushed the boundaries of taste and decency in myriad ways, Censor maintains an aurora of palpable dread throughout that fits perfectly with the cinematic sensibilities of the era it depicts. It also blurs the line between making and watching movies in a third act that goes behind the scenes of the Video Nasty phenomenon.
A Cat in the Brain (1990)
Arguably the most unique entry on this list, A Cat in the Brain stars legendary Italian director Lucio Fulci as a fictionalized version of himself. Depicting himself as a tortured horror filmmaker, the fictionalized Fulci finds himself experiencing violent visions and murderous fantasies both on and off set that have him questioning his own sanity. It soon emerges, however, that the psychotherapist he regularly consults is, in fact, a serial killer using hypnosis to exploit the director's fragile mental state.
Blending violent clips from his previous films with a wrap-around plotline involving his own character, Fulci's film works as both a slasher and a social commentary on the effects of horror filmmaking. It's utterly deranged but also inspired.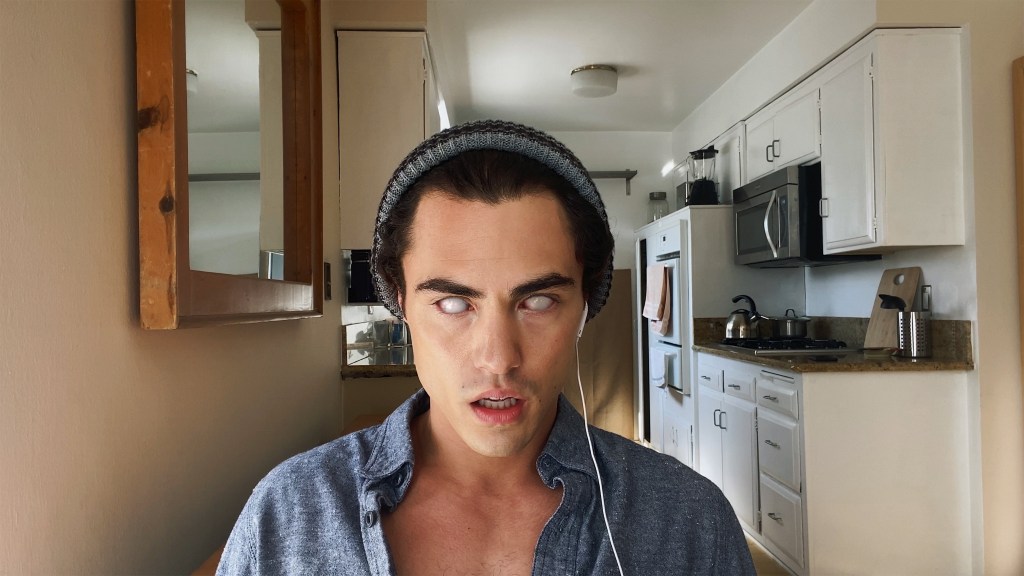 Untitled Horror Movie (2021)
A film that ended up stuck in the shadow of the critically acclaimed Zoom-based movie Host, Untitled Horror Movie was also shot during the COVID-19 pandemic with each of the stars filming their scenes in isolation within their own homes.
It's a worthy companion piece, too, with the movie centering on a group of six actors who, after learning their hit show is in danger of being canceled, decide to make their own horror movie. In doing so, however, they end up summoning an evil spirit with a taste for blood. Despite its low budget origins and back-to-basics approach, there are enough laughs and scares in Untitled Horror Movie to make it a worthwhile watch.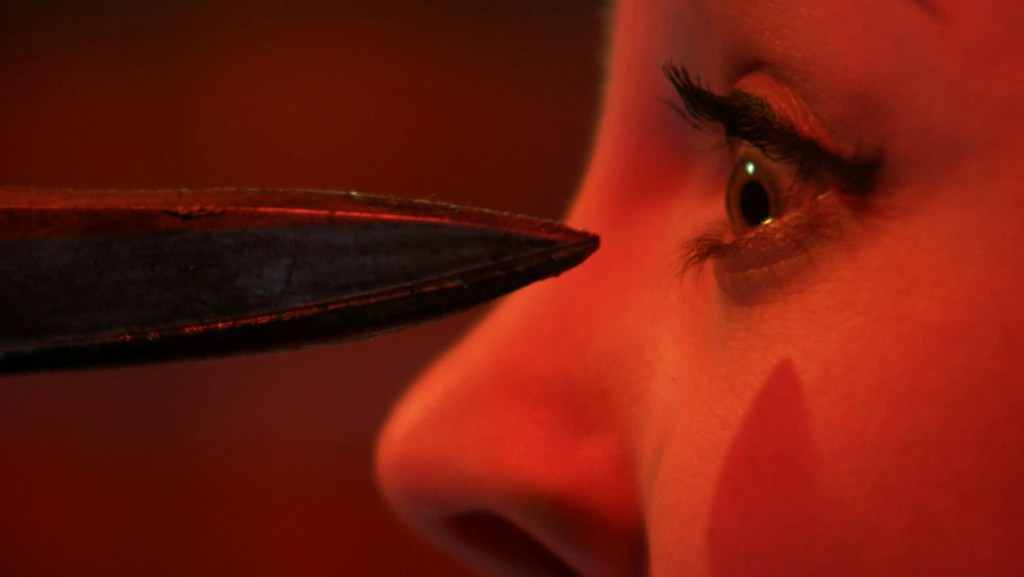 The Editor (2014)
Another horror comedy, The Editor is as much a homage to the Giallo movement as it is a bloodthirsty thriller. Adam Brooks stars as handicapped film editor Rey Ciso, once a rising star, who finds himself cutting the latest effort by Giallo darling Francesco Mancini.
Things take a dark turn when cast members turn up dead and the finger of blame points at Ciso. Bloody chaos and occasional hilarity ensues with events striking a deliberately incoherent and ridiculous tone to match the Giallo movement it is so eager to pastiche.
Found Footage 3D (2016)
Taking the found footage phenomena in a different direction, Found Footage 3D focuses on a group of filmmakers who travel to a Central Texas cabin to make the world's first 3D found footage movie. Things take an unfortunate turn when the evil entity created for their movie, Spectre of Death, somehow escapes into the real world. Essentially a modern riff on Scream by way of The Blair Witch Project, Found Footage 3D is all about a gang of characters who are wise to the rules and conventions of the horror genre yet ultimately end up falling victim to them nonetheless. There are worse ways to spend a couple of hours.