Features
The Best Horror Movies Based on True Stories
Serial killers, doomed divers and tragic gynaecologists feature in our round-up of the best horror films based on real life.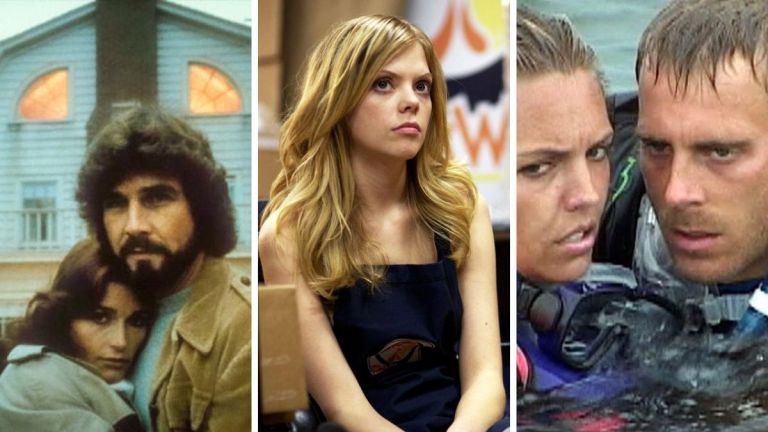 Despite what popular perception might be, a lot of horror fans watch scary movies to get away from life's harsh realities. So in a way, basing a horror on something that actually happened defeats the point. But the fact is it's all in the telling. We've been quite strict about not including things that were just loosely inspired by a real event, with the majority of the story a fiction. So no Psycho or Texas Chain Saw Massacre (both inspired by Ed Gein) and no The Exorcist (the book was inspired by a real boy) etc.
Without further ado, here are our favourite horrors based on real events.
Dead Ringers (1988)
Arguably the last flat-out masterpiece of David Cronenberg's exceptional mid-1970s/late-1980s run of films, Dead Ringers also marked a transitional moment for the filmmaker as he ventured beyond the visceral body horror he was best known for into realms of psychological exploration and dislocation. Starring Jeremy Irons in a stunning dual performance (for which he was ridiculously overlooked at Oscar time) as twin gynaecologists who descend into madness and addiction, the film's screenplay was loosely adapted by Cronenberg and Norman Snider from a novel called Twins by Bari Wood.
Woods' book, in turn, was inspired by the real-life tale of Stewart and Cyril Marcus, who were indeed twin gynaecologists with a practice in New York City (the film is set in Toronto). Despite a seemingly successful career, the brothers were found dead at the age of 45 in Cyril's Upper East Side apartment on July 17, 1975. Both died sometime between July 10-17; Cyril was reportedly seen once outside the residence on July 14, possibly after Stewart had already passed away. The apartment was said to be filthy, and while traces of barbiturates were found in Stewart's body, none were present in Cyril's. It was speculated that they died of withdrawal after trying to kick their drug habits, but there were also reports of mental illness and a suicide pact between the siblings…but their deaths remain an enigma. – Don Kaye
Lords of Chaos (2018)
Jonas Åkerlund's movie about the Norwegian black metal band Mayhem and the bizarre dick-swing contest between co-founding member "Euronymous" and unhinged church-burner Varg Vikernes, is a mix of true crime, black comedy and shocking horror. Rory Culkin plays Euronymous, a music fan who opens a record store that becomes a hub for black metal fans – for him it's mostly performative, but for straight edge anti-Christian Varg things get all too real ending in tragedy. The movie is based on the book of the same name, for fans who want to delve deeper. – Rosie Fletcher
The Amityville Horror (1979)
The Amityville Horror is the film which defined the haunted-house warning to "get out." It launched a thousand jokes and even more imitators. The film is supposed to be based on a true story. It's really a mix of The Exorcist, The Omen, and House on Haunted Hill with something of an axe to grind. Adapted from the book by Jay Anson, newly married couple George and Kathy Lutz (James Brolin and Margot Kidder) find their dream home on Long Island. Priced to sell it is a very unique fixer-upper. The stairs creak, the walls bleed, there's something of a fly infestation, but it's nothing to call a priest (Rod Steiger) about. Oh and a year earlier, young Ronnie "Butch" DeFeo slaughtered his entire family in their sleep to quiet the voices in his head. Probably telling him to "get out." – Tony Sokol
The Snowtown Murders (2011)
This debut feature from Justin Kurzel is directly based on the Snowtown murders carried out in Adelaide Australia in the '90s by John Bunting. Daniel Henshall is captivating as the charismatic father figure who grooms an abused teenaged into helping him carry out several murders. Bunting kept the bodies in barrels in in a Snowtown bank vault. Kurzel's movie is depressing and distressing, a miserable portrait of a hard-up family, destroyed by a violent, homophobic monster. It was quite the calling card for Kurzel, whose most recent movie, Nitram, depicts another national tragedy, that of the Port Arthur massacre. Tough but worth it. – RF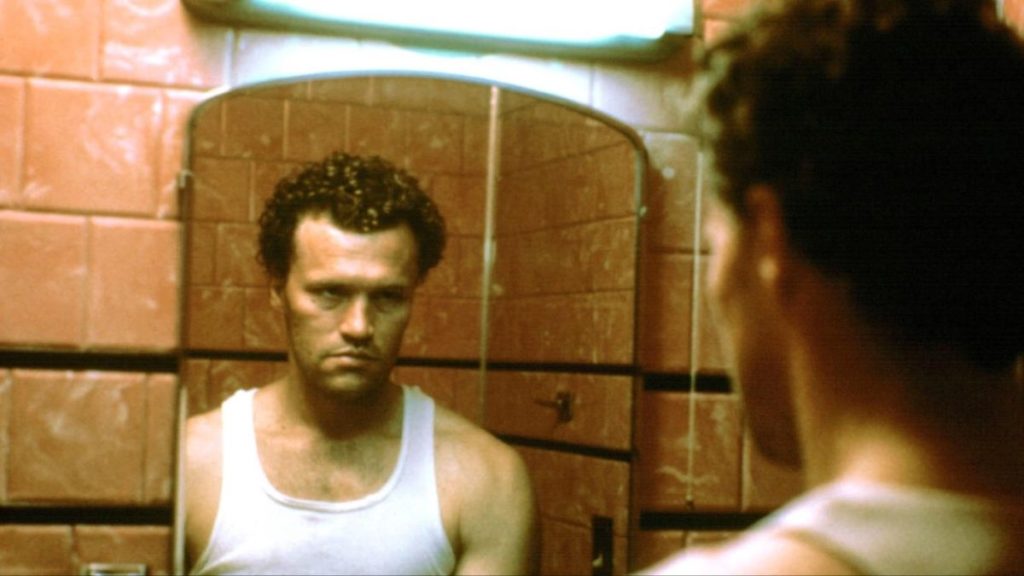 Henry: Portrait of a Serial Killer (1986)
Based on the real-life exploits of notorious serial killer Henry Lee Lucas, Henry: Portrait of a Serial Killer was both the directorial debut of John McNaughton (who also co-wrote and produced the film) and the screen debut of character actor Michael Rooker, the Guardians of the Galaxy and The Walking Dead star whose chilling, amoral performance as the title character instantly marked him as an intense performer to watch. Filmed in 1985, Henry didn't find distribution until nearly five years later due to its controversial subject matter and unflinching portrayal of almost inhuman evil.
The movie, which centers around Henry's relationship with a fellow psychopath named Otis and Otis' sister Becky, was based in part on a stretch of the real Henry Lee Lucas' life in which he lived with both (although the real Becky was Otis' niece). While the movie fictionalizes this segment of Lucas' life to a certain extent, it certainly captures the nature of this monstrous drifter – a human monster who calmly and emotionlessly mapped out his strategies for luring and murdering his victims. At one point, the real Lucas (who died in prison in 2001 at the age of 64) claimed to have slaughtered hundreds – while this turned out to be untrue, his malignant existence might very well make it believable. – DK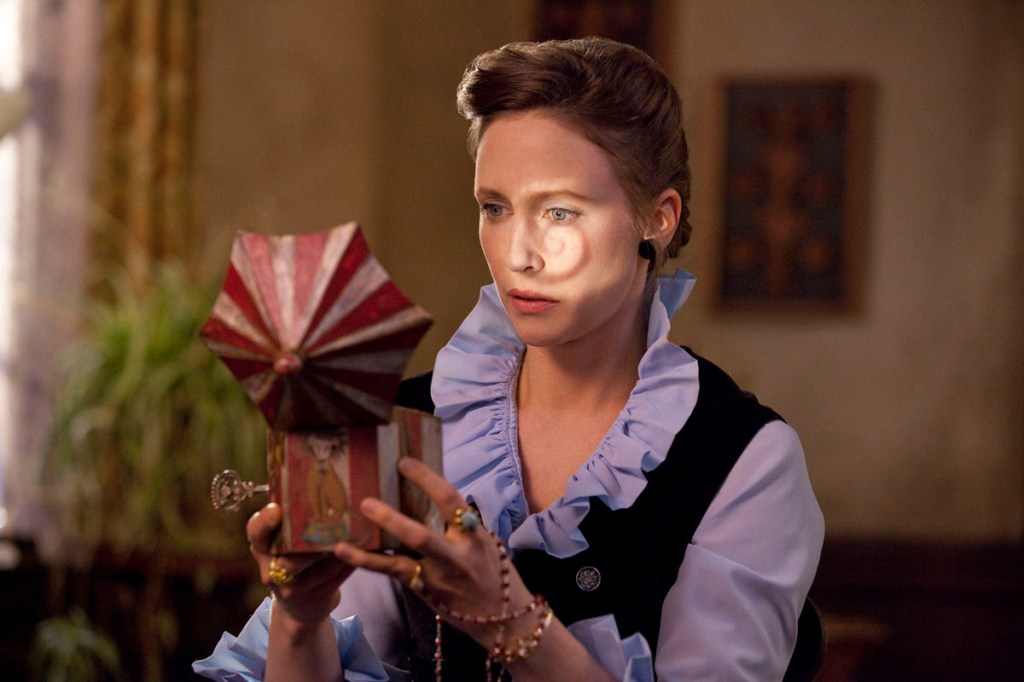 The Conjuring (2013)
When The Conjuring was first being developed, the film was originally titled "The Warren Files." What a relief it must've been to Warner Bros. accountants that a much more abstract title was ultimately chosen for this burgeoning shared cinematic universe. Nevertheless, that original title indicated just how strongly producers initially wanted to lean into the "based on a true story" sales pitch. And in the case of the first movie that was ultimately directed by James Wan, that story was loosely based on paranormal investigators Ed and Lorraine Warren's visits to a farmhouse in rural Rhode Island.
A structure that dates back to the 19th century, the farmhouse had just become newly occupied by the Perron family, which consisted of two parents and five daughters, in 1971 when strange events began occurring. The family came to believe there were multiple spirits in the house, including one of a woman named Bathsheba who may (or may not) have caused the death of a neighbor's child. The Warrens investigated the home several times throughout the 1970s and even held a seance where the Perron matriarch was allegedly possessed by a ghost, but there was never any climactic exorcism or cross-pollination hauntings with the infamous Annabelle doll (which is also based on a Warren investigation). – David Crow
The Conjuring 2 (2016)
The Enfield Poltergeist is one of the most infamous tabloid stories of 1970s Britain. Located in the Enfield borough of London, a house owned by the Hodgson Family received international attention when the family called the police to report escalating paranormal activity. And one police officer did write they saw a chair move across the room by itself. Afterward, Daily Mirror journalists arrived and also claimed to see toys floating in the air that were hot to the touch. Interviews were later conducted when one of the Hodgson daughters appeared and claimed to be possessed.
Paranormal investigators from around the world eventually descended on the home, including the Warrens who claimed the house was being bedeviled by a demon. However, the Warrens only visited the Hodgson house once in 1978 and another researcher later accused Ed of wanting to exaggerate evidence to support his claim of demonic activity. The Hodgson daughters later confessed to faking some of the paranormal activity. – DC
Compliance (2012)
Perhaps not a horror movie in the strictest sense, Craig Zobel's movie certainly depicts a horrific situation. Based on a series of fake strip search calls that were made in the US over a period of at least 12 years this dramatization which is an amalgam of various different incidents stars Ann Dowd as an employee as a fast food restaurant who is convinced by a caller claiming to be a police officer to strip search a co-worker. The caller is coercive, persuasive, he identifies the young staff member (Dreama Walker) by appearance, and says she's been accused of stealing by a customer. Things escalate fast. This is a tense story told over 90s minutes of real time, upsetting mostly for the knowledge that this could, and did, happen to random ordinary people for no discernible reason at all. – RF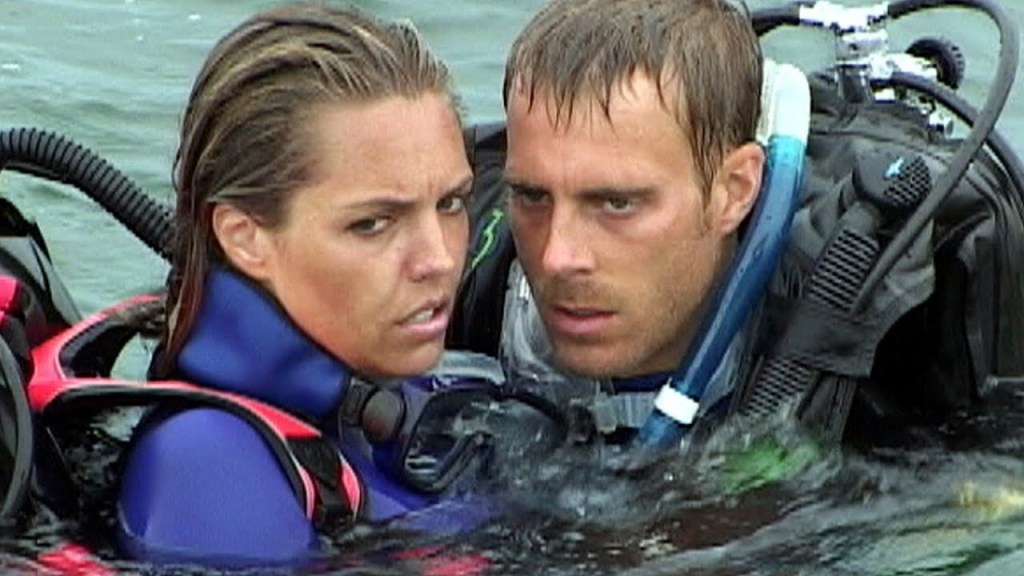 Open Water (2003)
This story of divers abandoned at sea by their boat is only inspired by a true story, rather than being a retelling, for very dark reasons. The couple Tom and Eileen Lonergan, who were left in open water after Australian boat crew miscounted their passengers back in, were actually never found. It wasn't until two days after their excursion that the boat operators even realized they were missing when they found some of the couple's belongings on board. Which should give an indication of how nightmarish this movie actually is, in imagining what might have happened to the two. Terrifying and occasionally a bit too real. – RF