Features
Every Marvel TV Series Streaming on Disney+
Check out all the Marvel TV shows currently available and coming to Disney+!
Earth's Mightiest Heroes are coming to what Disney hopes will be Earth's Mightiest Streaming Service. With the launch of Disney's new streaming service, Disney+, an impressive lineup of Marvel Cinematic Universe favorites and classic Marvel animated shows will be part of its library from launch.
But that's not all. One of the centerpieces of Disney's soon-to-be inescapable streaming service are the new Marvel TV shows that will play a major role in Phase Four of the MCU. Marvel is reportedly spending blockbuster money on these new series, which include familiar faces like Loki, Falcon, Winter Soldier, the Scarlet Witch, and more integral characters from the MCU.
Watch your favorite Marvel shows with a FREE TRIAL of Disney+, on us!
With Disney+ set to dramatically change the landscape of the Marvel universe, we have a handy guide to highlights of what Marvel stuff you can watch on launch day, as well as the MCU shows in development. Just a note: Den of Geek may receive a commission from links on this page.
We'll start with the Marvel TV shows already available on Disney+ and then move on to the upcoming MCU related shows next!
MARVEL SERIES AND ANIMATED FILMS ON DISNEY+ AT LAUNCH
Here are the Marvel TV shows and animated series that you'll be able to watch right on launch day! We've picked out some highlights for you…
Spider-Man (1980s animated series)
While Spider-Man and His Amazing Friends is by far the more well known, beloved, and popular, don't forget about this hidden Spidey gem. Launched the very same day in 1981 as Amazing Friends, this Spider-Man was meant for syndication, while its counterpart was aired on NBC on Saturday mornings. Sharing exactly the same character designs, animation style, music cues, and many of the same voice cast, this nearly forgotten piece of Spidey history is definitely worth your time. Stylistically, this, along with Spider-Man and His Amazing Friends, Spider-Woman, and an Incredible Hulk animated series from the era, made up a fun TV shared universe of their own for a few years in the early '80s.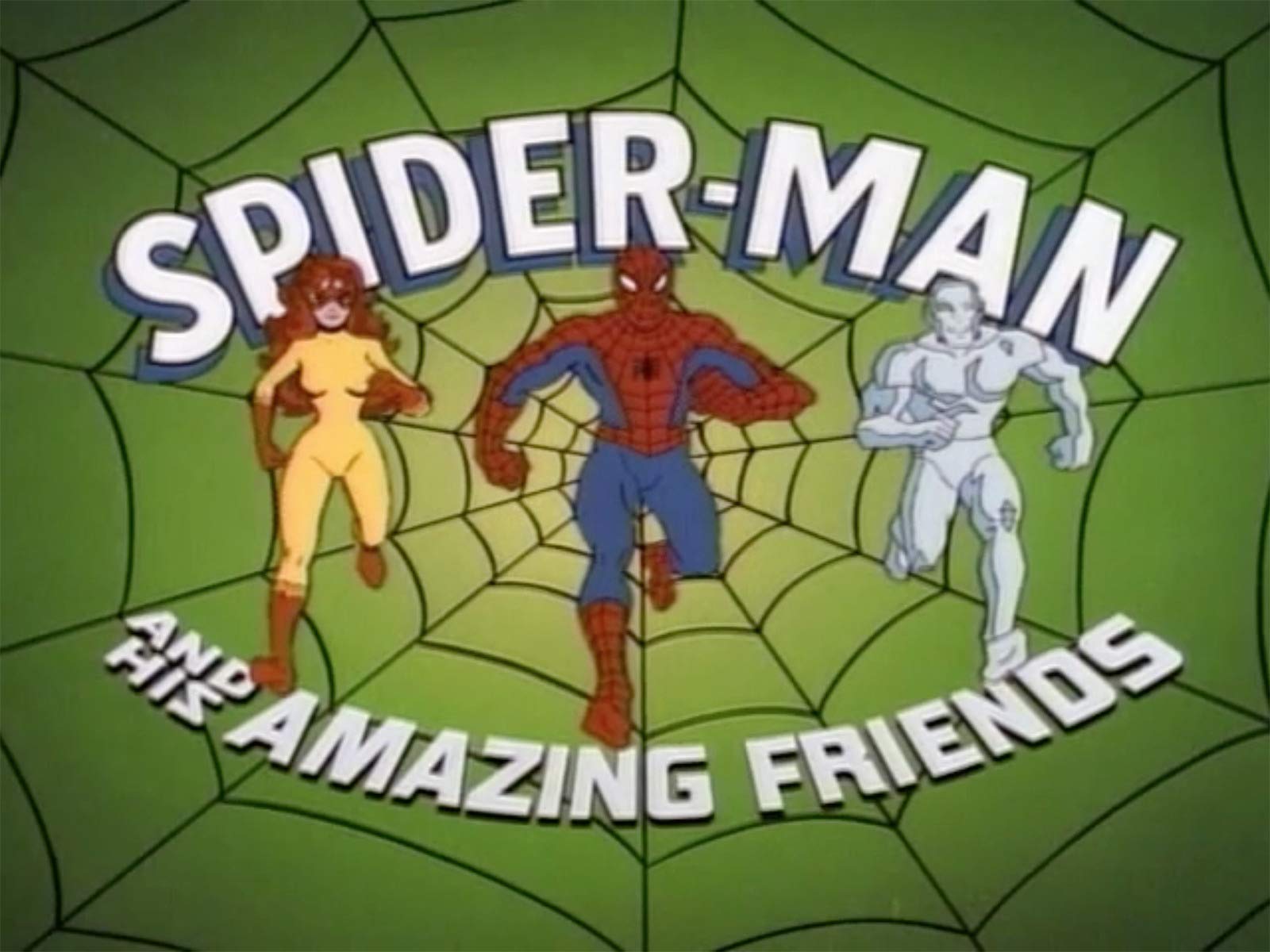 Spider-Man and His Amazing Friends
Certainly the most beloved Marvel animated series of its era, Spider-Man and His Amazing Friends teamed Peter Parker with Firestar and Iceman to take on a host of baddies from around the Marvel Universe. Stick around and you'll get guest appearances from the X-Men, various Avengers, and some totally bonkers villains (remind us to tell you about Swarm and the nightmares he gave us one day).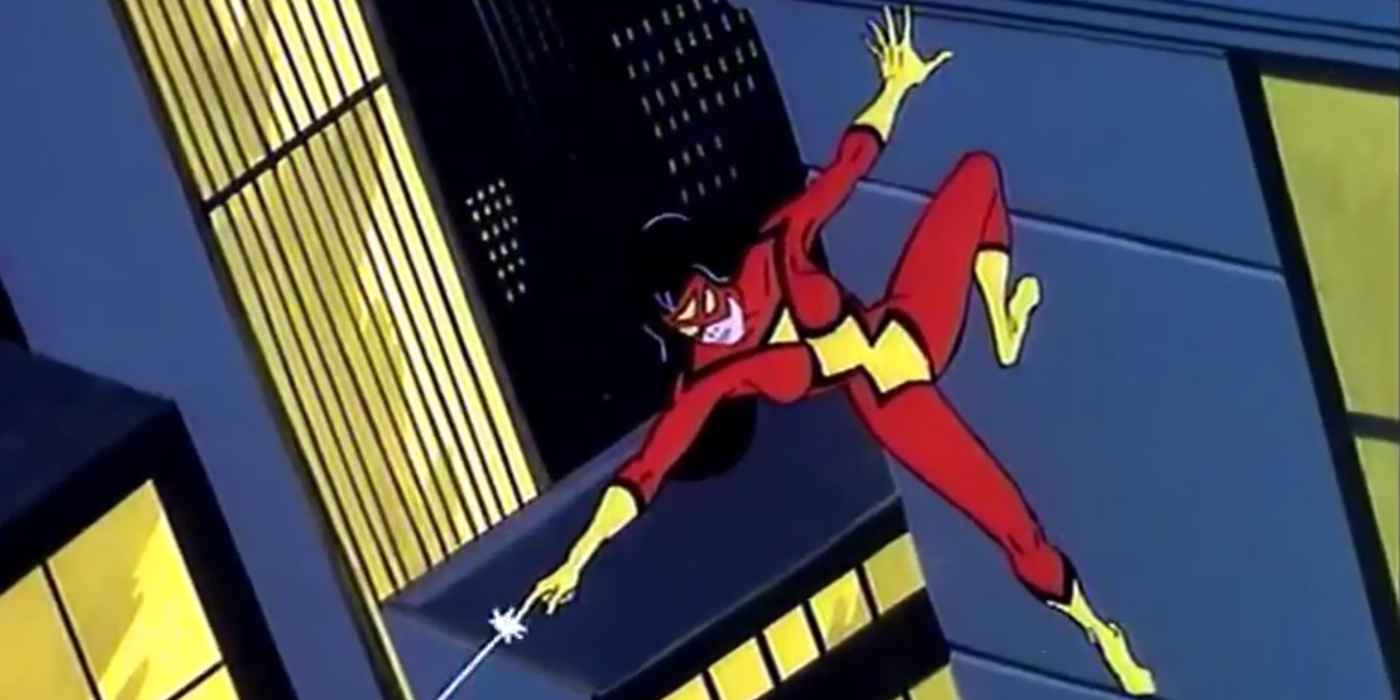 Spider-Woman
While Jessica Drew has yet to join the Marvel Cinematic Universe (and whether or not this is a matter to discuss with Kevin Feige or Sony executives is currently a mystery), she has already been a TV star. Spider-Woman had her own 16 episode animated series that ran from 1979 to 1980, and it has rarely been seen since. Disney+ will be the widest exposure the series had since it originally aired on ABC on Saturday mornings.
X-Men: The Animated Series
The show that really needs no introduction, X-Men: The Animated Series is one of the greatest superhero shows of all time, and you can make a case that it 76 episodes make up the best, most coherent interpretation of the X-Men anywhere, whether on the screen or the page. Whether you're nostalgically revisiting the '90s or dipping your toe into mutant history for the first time, this is definitely the show for you.
In fact, you can make your own little '90s shared Marvel-verse with this and these next few entries…
Spider-Man: The Animated Series
You want a classic interpretation of Peter Parker? Look no further than the Spider-Man animated series that launched in 1994. Consisting of 65 heavily serialized episodes, this Spider-Man is as slick and mature as X-Men: The Animated Series, and blended elements of the Lee/Ditko/Romita comics with more modern flourishes, villains, and plenty of Marvel guest stars. Bonus points for modeling their Peter Parker on TV's live action Spidey, Nicholas Hammond! This pretty much takes place in the same universe as X-Men: The Animated Series (there's even a crossover episode!), and there was no shortage of Marvel animation on TV's during that era.
For example…
Iron Man (1990s animated series)
Fantastic Four (1990s animated series)
The Incredible Hulk (1990s animated series)
Each of the above three animated series ran for two seasons. Iron Man and Fantastic Four had shaky first seasons before they shifted gears slightly for season 2, bringing a tone a little more consistent with their more popular Spider-Man and X-Men counterparts. These should be fun to revisit.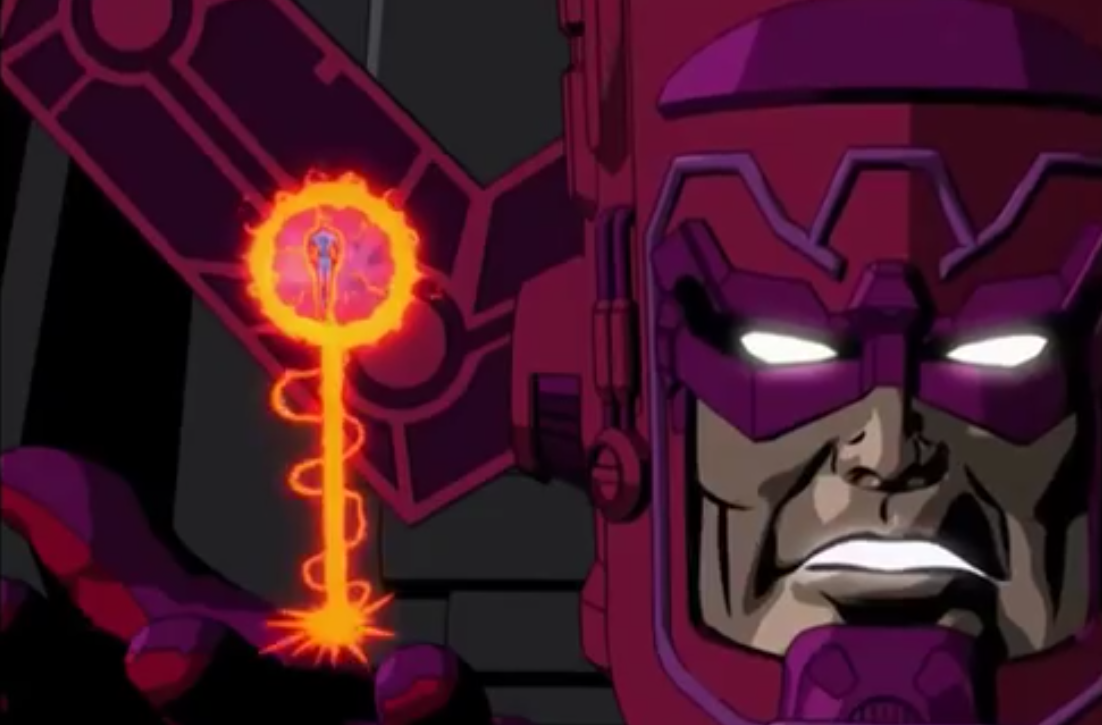 Silver Surfer (1990s animated series)
Why does a Silver Surfer animated series, one that only lasted one brief 13 episode season merit its own entry when we lumped other heavy hitters like Iron Man, Fantastic Four, and Incredible Hulk together? And just why the heck was their a Silver Surfer animated series in the first place? The answer to both questions is the same: because it's awesome.
Silver Surfer is the closest any Marvel animated project ever got to truly capturing the genius of Jack Kirby. It explores characters and concepts that are likely to play a future role in future MCU cosmic films, and it's a gorgeous, surprisingly mature series. Nobody appreciated this show when it was on the air, so now's your chance.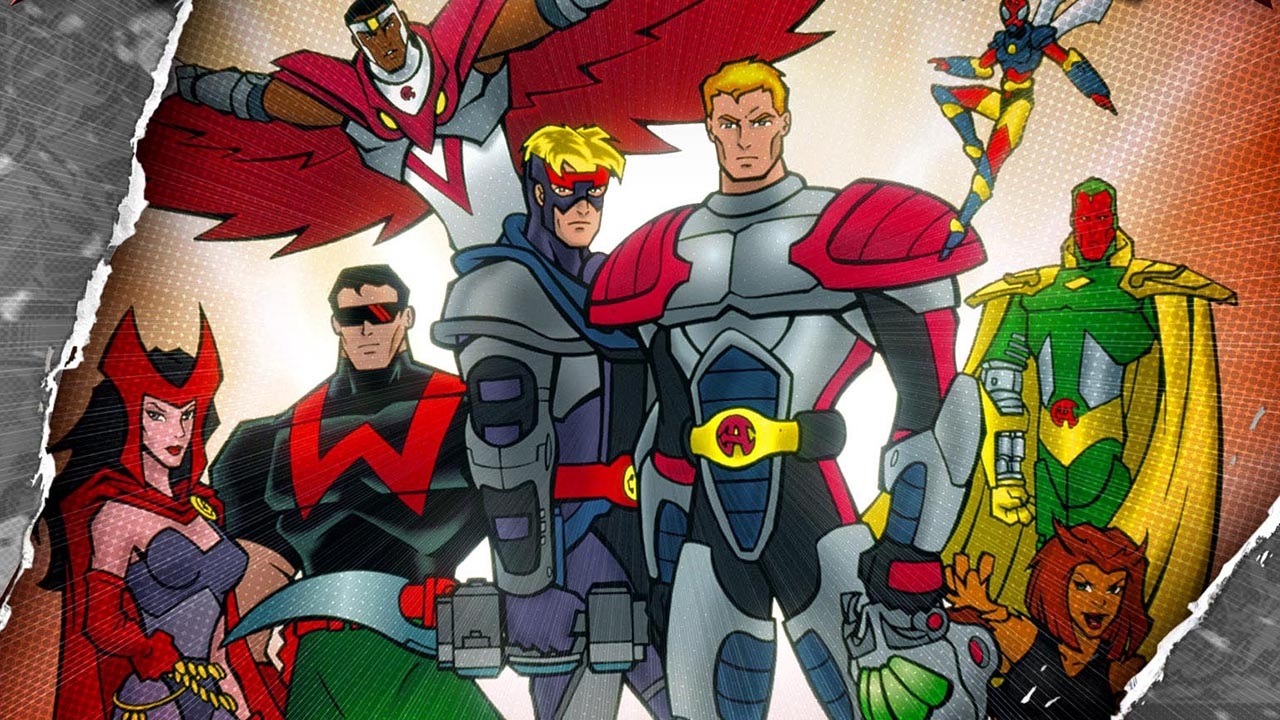 The Avengers: United They Stand
There was even an Avengers animated series at the height of the '90s Marvel animation boom. Unfortunately, it wasn't very good. Rejected by audiences, lacking the presence of the big three of Captain America, Iron Man, and Thor and boasting a weird, Sentai-inspired power armor design for most of the team, Avengers: United They Stand is more of a curiosity than a must-watch. But since so few people have seen it, it's kind of neat that it made the cut on Disney+.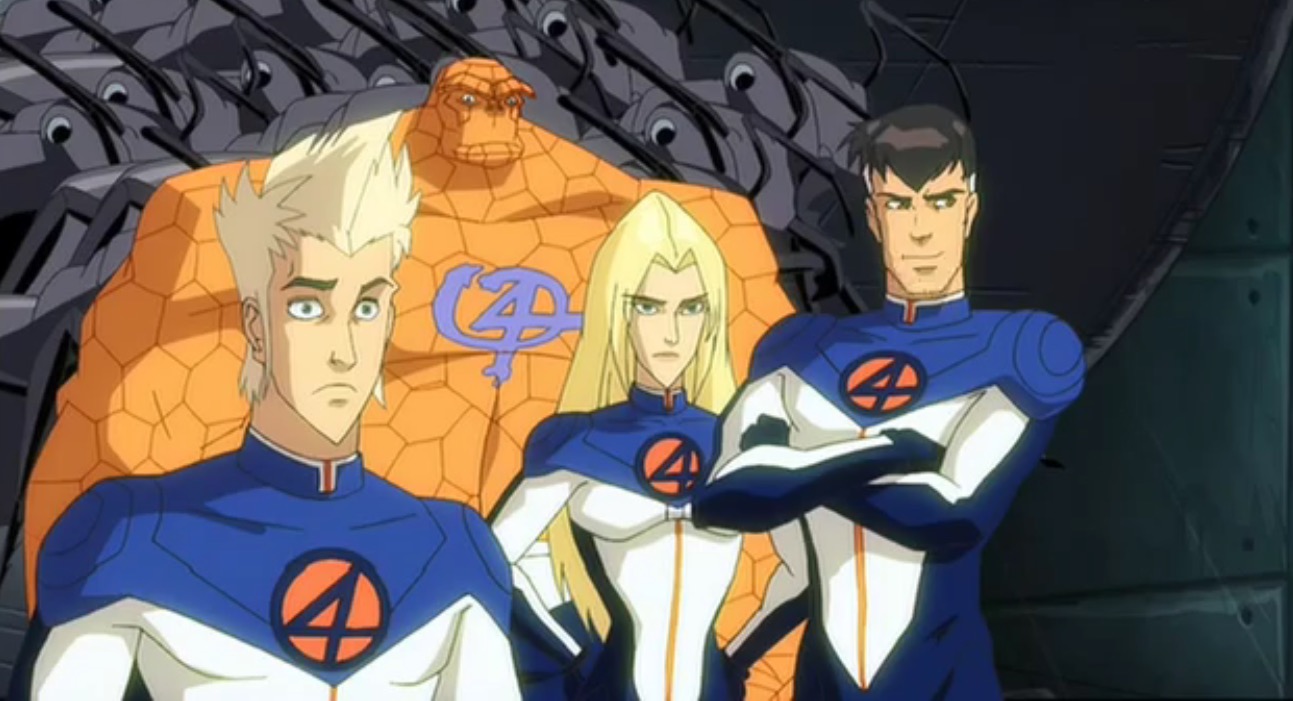 Fantastic Four: World's Greatest Heroes
This criminally forgotten animated series premiered in 2006 and staggered its 26 episodes across an irregular airing schedule on multiple networks. It's too bad, because it's dynamic and fun, boasts a slick anime-inspired style, and could very well be the best FF animated series of all time. If you're looking for an easy primer on the team that will soon be a cornerstone of the MCU, look no further than Fantastic Four: World's Greatest Heroes.
The Avengers: Earth's Mightiest Heroes
Avengers: Earth's Mightiest Heroes is possibly the most momentous Marvel animated series since the '90s heyday of Spider-Man and X-Men: The Animated Series. Across 52 episodes it touched on areas of the Marvel Universe that are now quite familiar to MCU fans. In fact, you could say that Avengers: Earth's Mightiest Heroes helped predict a lot of the MCU itself. This is a favorite of ours, and it will be great to revisit it on Disney+.
And those are just our personal favorites. There are plenty of other Marvel shows available on Disney+ at launch. Check 'em out!
Avengers Assemble
Guardians of the Galaxy (animated series)
Hulk and the Agents of S.M.A.S.H.
Inhumans
Iron Man: Armored Adventures
Marvel Rising: Secret Warriors
Marvel Studios: Assembling a Universe
Spider-Man (current animated series)
Spider-Man Unlimited
Ultimate Spider-Man
Wolverine and the X-Men
X-Men: Evolution
And then, of course, there are the marquee, MCU-related TV series that will launch in 2020 and beyond.
NEW MARVEL SHOWS ON DISNEY+
THE FALCON AND THE WINTER SOLDIER
ETA: Late 2020
As we saw in a touching moment at the end of Avengers: Endgame, Steve Rogers presented his Captain America shield to Sam Wilson with Bucky Barnes looking on. Both Wilson and Barnes' stories will continue on Disney+ in the streaming service's first original Marvel series, titled The Falcon and The Winter Solider. Anthony Mackie and Sebastian Stan are set to reprise their roles. Daniel Bruhl's Helmut Zemo will return for the series, as will Emily VanCamp reprising her role as Sharon Carter. The six-episode series will debut in 2020. You can read more about The Falcon and The Winter Soldier right here.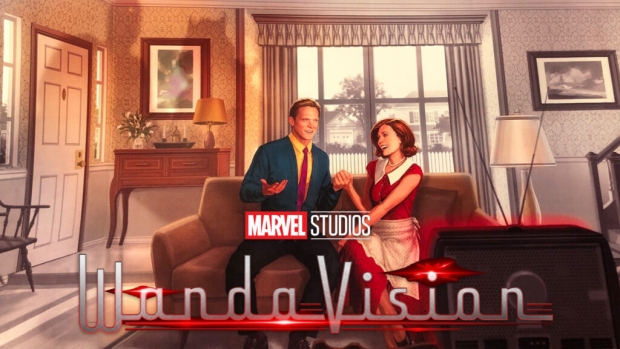 WANDAVISION
ETA: Early 2021
Scarlet Witch hasn't exactly got the attention she deserves on the big screen. The new Disney+ series WandaVision should recitfy that. Elizabeth Olsen will return to play Wanda alongside Paul Bettany's Vision, but where the series will pick up after the events of Endgame is a mystery considering Vision's fate. The series will also serve as a prelude for another Phase Four film in Doctor Strange in the Multiverse of Madness.
Read more about WandaVision here.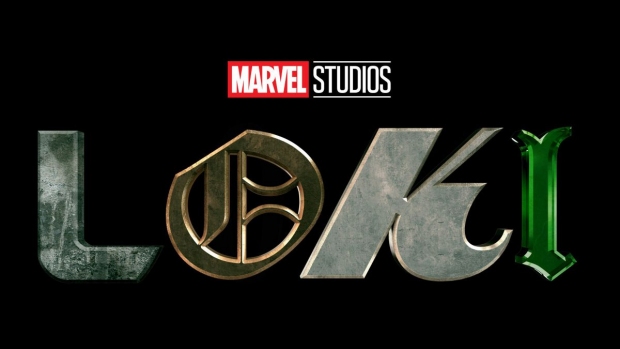 LOKI
ETA: Early 2021
It would have been a travesty if we never saw Tim Hiddelston in the MCU again after Infinity War. Even Thanos can't keep Loki from us. We're about to get more adventures from the God of Mischief, although where they fit in Marvel's timeline remains to be seen.
read more about the Loki TV series here.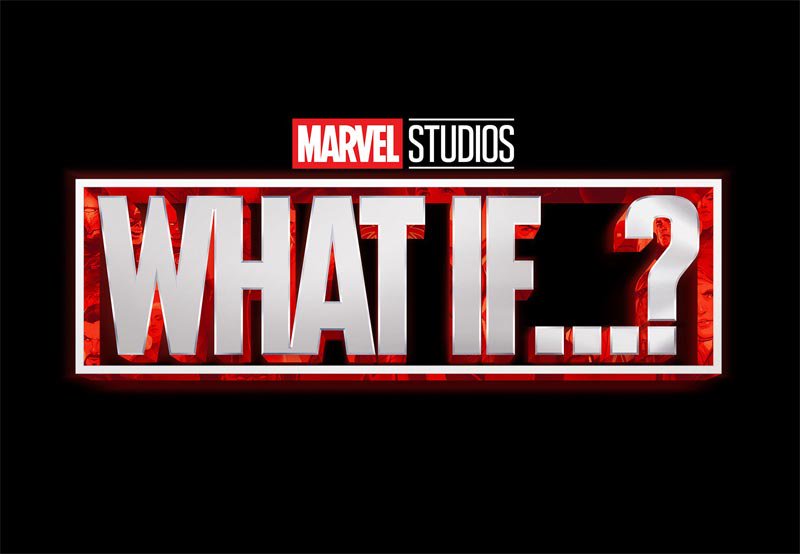 WHAT IF?
ETA: Mid 2021
The first Marvel/Disney+ animated series will come from the comic series of the same name, What If. The anthology series takes landmark moments in the Marvel universe and changes the course of history. This could lead to some truly strange and wonderful television. The series will be based on events in the MCU and will be hosted bythe all-seeing Uatu the Watcher, voiced by Jeffrey Wright. Many of the A-list MCU stars are set to voice their respective characters. The 23-episode first season will each be based on a different film from Marvel's first three phases. This should be fun.
Read more about Marvel's What If…? series right here.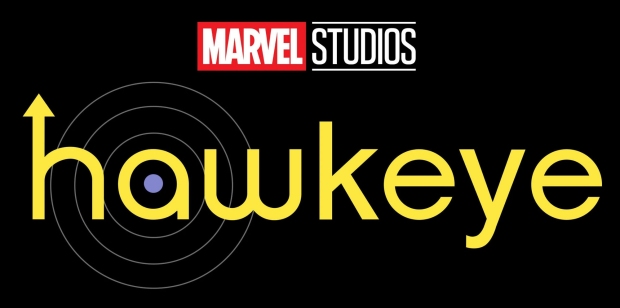 HAWKEYE
ETA: Late 2021
Jeremy Renner will reprise his role as Clint Barton and give the Hawkeye mantle over to Kate Bishop, who will likely be played by Hailee Steinfeld!
Read more about the Hawkeye TV series right here.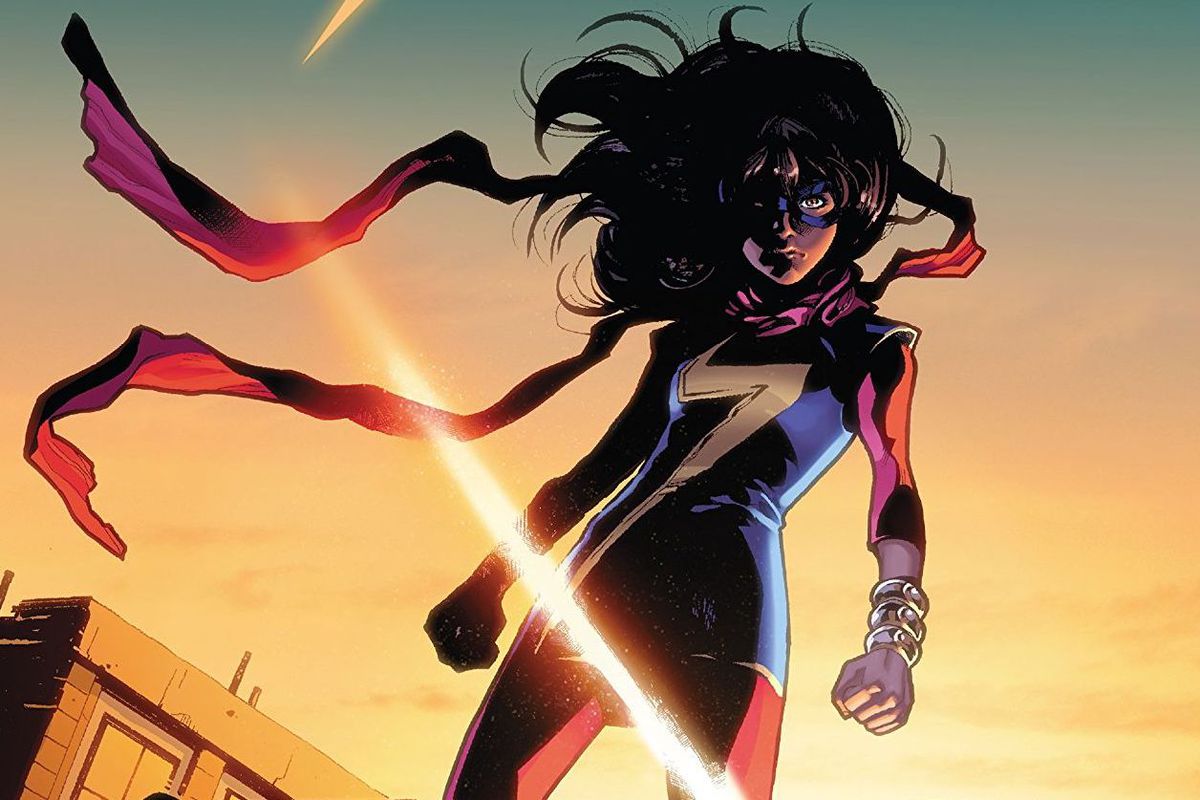 MS. MARVEL
One of Marvel's more popular new heroes in the past few years, Ms. Marvel is ready for her star treatment. For those unfamiliar with Kamala Khan, we wrote about the history of Ms. Marvel.There's no release date set just yet.
You can read more about the Ms. Marvel TV series right here.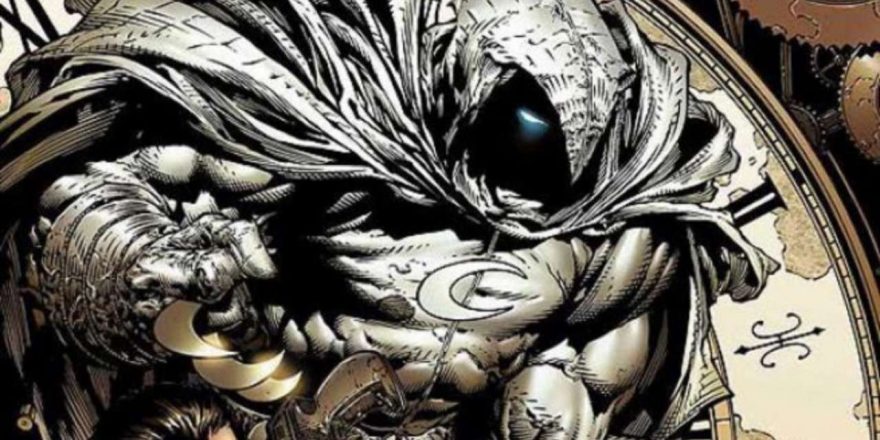 MOON KNIGHT
Mercenary Marc Spector is left for dead during a mission in Egypt and comes across a statue of a deity known as Khonshu. Khonshu, God of Vengeance and the Moon, empowers Spector to be his avatar. Moon Knight fights crime in Khonshu's name as the Marvel counterpart to Batman, but there's a twist…
Grab a FREE TRIAL of Disney+, on us, right here!
Is Khonshu even real or is Marc Spector just imagining him? Does it even truly matter? We'll find out soon enough!
read more about the Moon Knight TV series right here.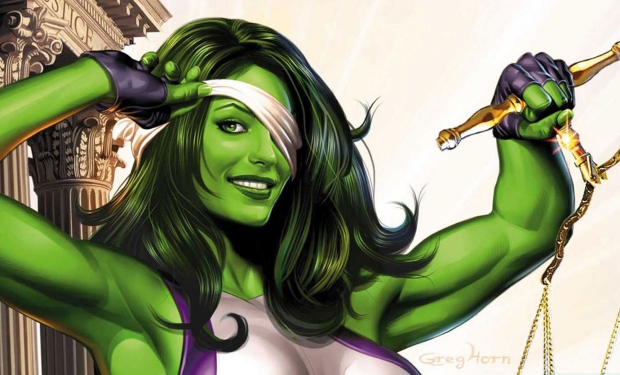 SHE-HULK
There's no Hulk film in Phase Four, but She-Hulk will be a welcome giant, green addition to the MCU. Who is She-Hulk? Jennifer Walters is Bruce Banner's cousin, a laywer who inherits his powers via blood transfusion. She's not as… tempermental as Hulk. Expect Deadpool-esque meta-comedy mixed with legal drama in what is sure to be Marvel's most offbeat show.