Features
Best Hulu TV Shows You Haven't Streamed Yet
Hulu's TV collection is vast and intimidating. Simplify things (or complicate them further) with our list of older and lesser-known gems.
Editor's Note: This post is updated monthly. Bookmark this page and come back to see what other little-seen classics get added to Hulu.
Updated for March 2020. 
You can see a complete list of new Hulu releases here.
There are very few Internet streaming pools deeper than Hulu's current TV offerings.
And that's an excellent opportunity to find some excellent shows on Hulu you didn't know were streaming. Ok, you may be aware of some – especially if you have a Hulu subscription and a healthy appetite for television. But we're betting there are even some you may have missed along the way.
Hulu's only $5.99/month now, grab the deal here!
Here, you might find some old favorites from your childhood or something more foreign, sometimes literally if you're American. They're all worth watching, however, and you're welcome to offer up your own, obscure-ish classics. And "obscure" is in the eye of the beholder.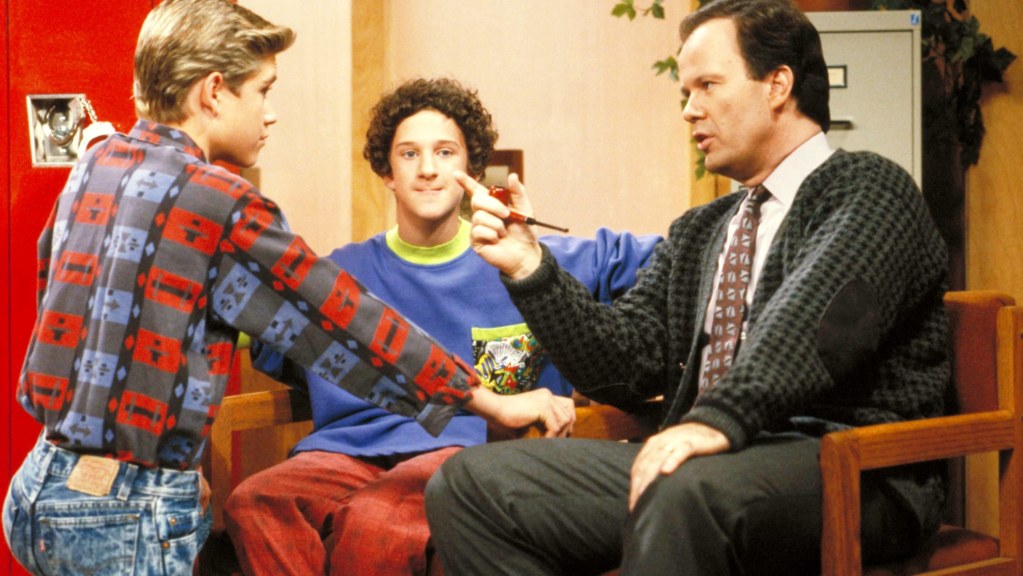 Saved by the Bell
Saved by the Bell is an omnipresent cultural meme about teenagers in the early '90s and one boy's stunning ability to stop time. It's also a TV show. One forgets that despite Saved by the Bell's outsized cultural impact, it was a relatively short-lived show, running for a high school-appropriate four seasons.
It's also pretty fun in its own early '90s after-school special kind of way. Watch it to pretend you're a teenager in the early '90s (and maybe you were! I don't have the Den of Geek demographic reports in front of me) or watch it like an anthropologist, studying the Screech, Zach and Kelly Jungian archetypes it created.
Sealab 2021
If Adult Swim has an aesthetic it's going for, it can succinctly be described as weird. Sealab 2021 is a prime example. It's one of Archer creator Adam Reed's earlier efforts and fits in perfectly among early Adult Swim's other bizarre offerings.
Sealab is a Space Ghost Coast to Coast spinoff and features the animation of '70s Hanna-Barbera cartoon Sealab 2020…only naturally dubbed over with new dialogue. If you're the kind of person who would like Sealab 2021 chances are you've watched it already. But if you're an Archer fan ready to get a little weird: give it a shot.
Ally McBeal
Funny story. When I was a child I was once allowed to watch Ally McBeal with my mom…or more accurately: was allowed to be in the room while my mom watched Ally McBeal. The episode in question just happened to be the episode in which Ally hallucinates a crappily CGI-ed baby dancing to Blue Swede's "Hooked on a Feeling." I was delighted because I had seen the baby before as an early Internet email chain meme so I wanted to watch every episode of Ally McBeal.
Sadly, I soon discovered that not every episode included the CGI dancing baby. But at least I was introduced to the wonders of David E. Kelly legal dramedies at an early age…which explains a lot.
The Mighty Boosh
This is a pretty meme-tastic list so far. Enter The Mighty Boosh, a comedy troupe with their own kind-of sketch show responsible for one of the better out-of-nowhere YouTube videos of all time. You may know it as Old Gregg. Beyond one merman with female genitalia and a penchant drinking Bailey's Irish cream from a shoe, however, The Mighty Boosh has plenty to offer.
It features Howard Moon (Julian Barratt) and Vince Noir (Noel Fielding) pursue musical fame along with an alien shaman named Naboo and his gorilla friend, Bollo. The Mighty Boosh is a different kind of sketch show, and an excellent one.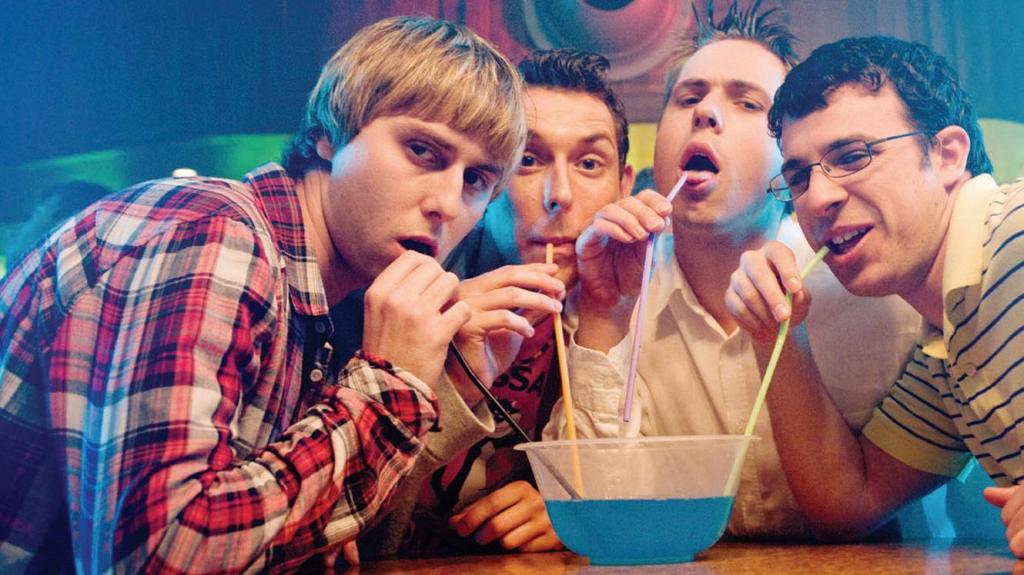 The Inbetweeners
Three cheers for The Inbetweeners for reaching one of Den of Geek's most impressive achievements. The little show that could has three-peated and appeared on our Netflix, Amazon, and now Hulu "You Didn't Know Were Streaming" lists. It's no secret why. The British high school series is as screechingly hilarious as it is earnest.
Hulu has the first two seasons and then you're on your own for the third and final season plus two movies. All are worth watching if you want to re-experience what true teenage awkwardness and disillusion is.
Smallville
Smallville's DNA can be found all over television right now. Arrow, The Flash, Legends of Tomorrow, Supergirl – all owe their existence to the CW's (well it actually started on the WB and then WB and UPN merged to create The CW) first crack at depicting a comic book hero on the small screen. Early episodes of Smallville must be pretty unrecognizable to fans of those current francises.
The series depicted pre-Superman Clark Kent, making his way through his youth in Smallville, Kansas and early on it struck true to its creators' promise of "no tights, no flights." Over many years (10 seasons to be exact) it would evolve into something more grandiose and epic as viewers became more comfortable accepting comic book movies on television. Both "versions" of the show are well-crafted and influential.
21 Jump Street
Who could forget 21 Jump Street? It's the late '80s cops-posing-as teens show that brought us giant movie stars like Richard Grieco and Peter DeLuise. Also Johnny Depp. 21 Jump Street wasn't a leap forward in terms of quality for TV shows of its time. But it was was plenty good, if preachy.
Watch Stephen Fry in America on Hulu with a free one month on us, right here!
Lip Service
Lip Service looks very good. And I'm not just saying that because most of the plot involves attractive women kissing one another. It's just a very stylish, well-directed program that makes Glasgow seem like the most wild, exciting place on Earth.
And maybe it is! Americans got our own dose of high-quality pay cable lesbian drama with Showtime's The L Word. Then the British Isles follwed up with Lip Service. Quality, legitiamtely sexy but not condescending LGBT programming is a must for the television landscape and Lip Service continues the tradition proudly.
In the Flesh
One of these days, we're going to run out of ways to tweak the zombie genre. Until then enjoy all the diverse creative takes we have on the form. BBC Three's In the Flesh is among the most entertaining and creative entrants to the zombie canon yet. Zombie movies are almost always political or social in nature. In the Flesh takes the sublte political commentary inherent in zombie dramas and cranks it to 11.
In the world of In the Flesh the zombie uprising has come and gone and thanks to new medicine the undead are now able to retain their consciousness and return to life as it was before "The Rising." Mostly anyway. The citizens of Roarton naturally have a difficult time reintigrating the reformed zombies back into their lives after spending so much time hunting them.
Homicide Hunter
Every streaming service needs its own Forensic Files-esque murder investigation show. For Netflix and Amazon Prime it's Forensic Files itself. But on Hulu there's a show that may have out-Forensic Filed Forensic Files. Homicide Hunter is an hour-long docu series that revisits the many, many, many murder investigations of retired Colorado Springs detective Joe Kenda.
The perspective is limited in that it covers cases from only one location and involving the same investigator but still the sheer volume and breadth of cases is remarkable. And isolating Kenda as the sole person to tell each story is effective.
Invader Zim
Invader Zim was ahead of its time. The show ran on Nickelodeon for two seasons back in 2001. It told the story of a race of hyper aggressive aliens and one annoying grunt named Zim who was sent to Earth to subjugate humans as a lark.
It was rather swiftly canceled for not the now rather anachronistic reason of not reaching the demographics Nickelodeon wanted it to reach. Which is kind of funny because if you walk into any Hot Topic in present day, you'd assume Invader Zim is watched by approximately 11 billion people.
Cardinal
Slowly but surely Canada is coming to dominate this list. U.S. TV shows are so widely covered but our neighbors up North continue to churn out interesting stuff.
Take crime drama Cardinal. It stars The Killing's Billy Campbell as a detective investigating the murder of a young girl. It's a compelling story told in a deceptively simple fashion over six episodes. And yes, there is lots of snow.
We Bare Bears
Sometimes you just need some bears. Nature's adorable rolly-polly killing machines are sadly underused protagonists in our art. I forward that almost any TV show would be improved if its main characters were bears. In this Cartoon Network series based off of a web comic, three bear brothers, Grizzly, Panda and Ice Bear try to navigate the human world of the Bay Area.
We Bare Bears features the voice talents of Patton Oswalt, Bobby Moynihan, Demetri Martin and more. It's a sweet, short distraction that deserves your time and love.
Perfect Strangers
Hulu has added it's own TGIHulu to the streams, meaning you can now stream late '80s and early '90s ABC family classics like Family Matters, Step by Step and more.
The one you're going to want to relive most, however, is Perfect Strangers. It's a classic odd couple pairing of a midwestern Joe and his eccentric European cousin. And of course there are the essential Leftovers implications.
Ancient Aliens
Sometimes our "you didn't know were streaming" series just covers shows that make you didn't know were streaming because why would anyone bother to put them on the Internet? Ancient Aliens is one of those series. Ancient Aliens is corny, bizarre and flagrantly unscientific and historic.
So entirely fitting for the History Channel. It's also a strangely captivating watch. There's a reason Action Bronson has a series in which he just gets very high and watches Ancient Aliens: it's just a fun time.
Beat Bobby Flay
Cooking shows offer excellent TV comfort food. Food Network's Beat Bobby Flay offers all that traditional comfort food with one additional piece of unintentional comedy. Beat Bobby Flay is one of the most hilariously, gleefully scumbaggy shows of all time.
Expert celebrity chef Bobby Flay travels the country looking for individuals who are really passionate about a particular dish they cook. A dish passed down to them from generations and something they truly care about. Then he challenges them to a cooking duel to prove he can cook it better. Jerk.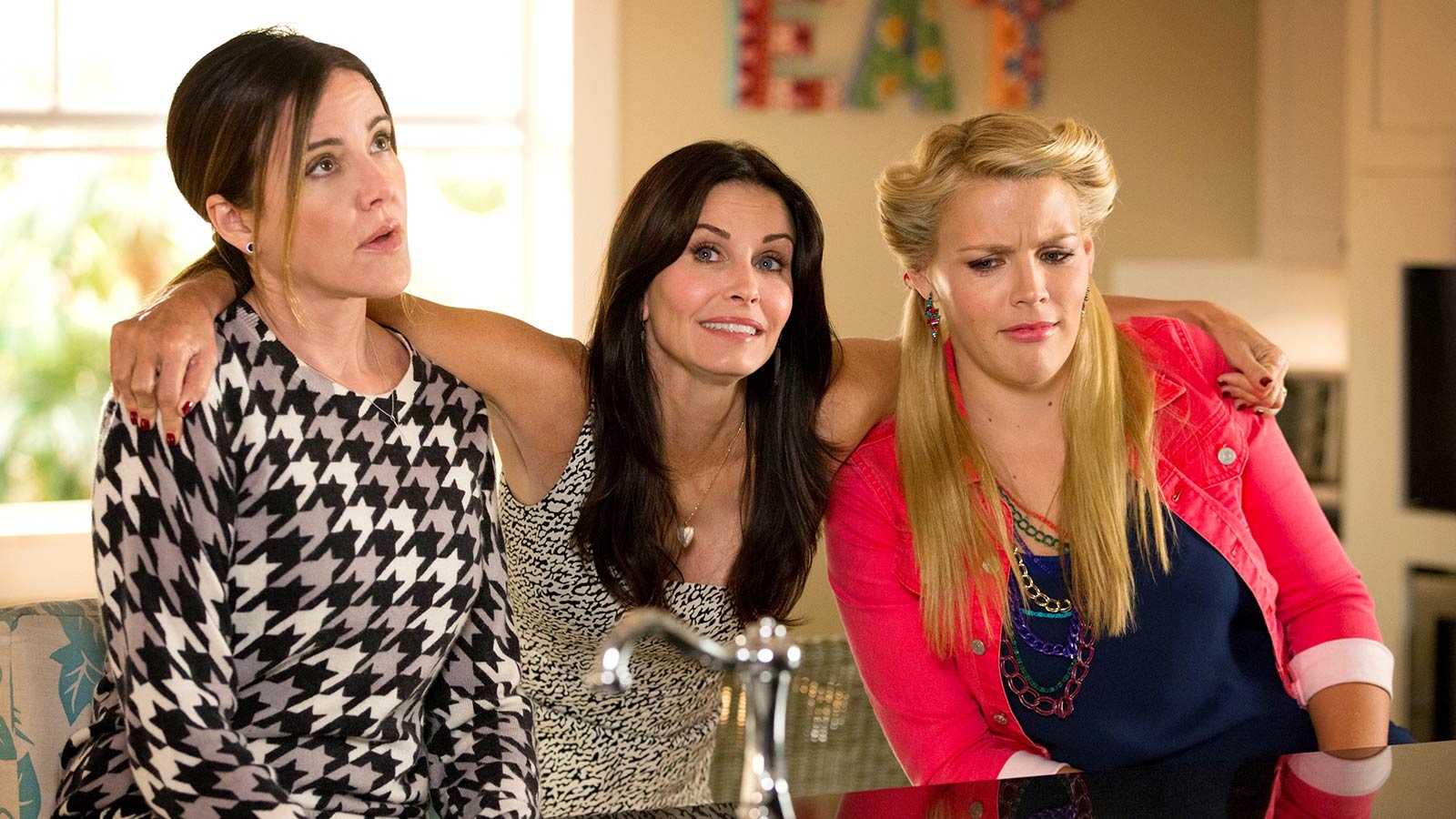 Cougar Town
Cougar Town started as a joke. Scrubs creator Bill Lawrence bemoaned the state of TV back in 2009, saying that shows needed a modern pun or quip to even be considered getting picked up. So he did exactly that, pitching a show starring Courtney Cox called Cougar Town, satirizing society's obsession with older women "cougars" dating younger men. Much to his surprise the show was picked up by ABC.
Then much to ABC's surprise Cougar Town almost immediately abandoned its Courtney-Cox-picking-up-young-men premise in favor of a simple hang out comedy in which slightly older than the sitcom usual characters stayed best friends and drank wine in Florida.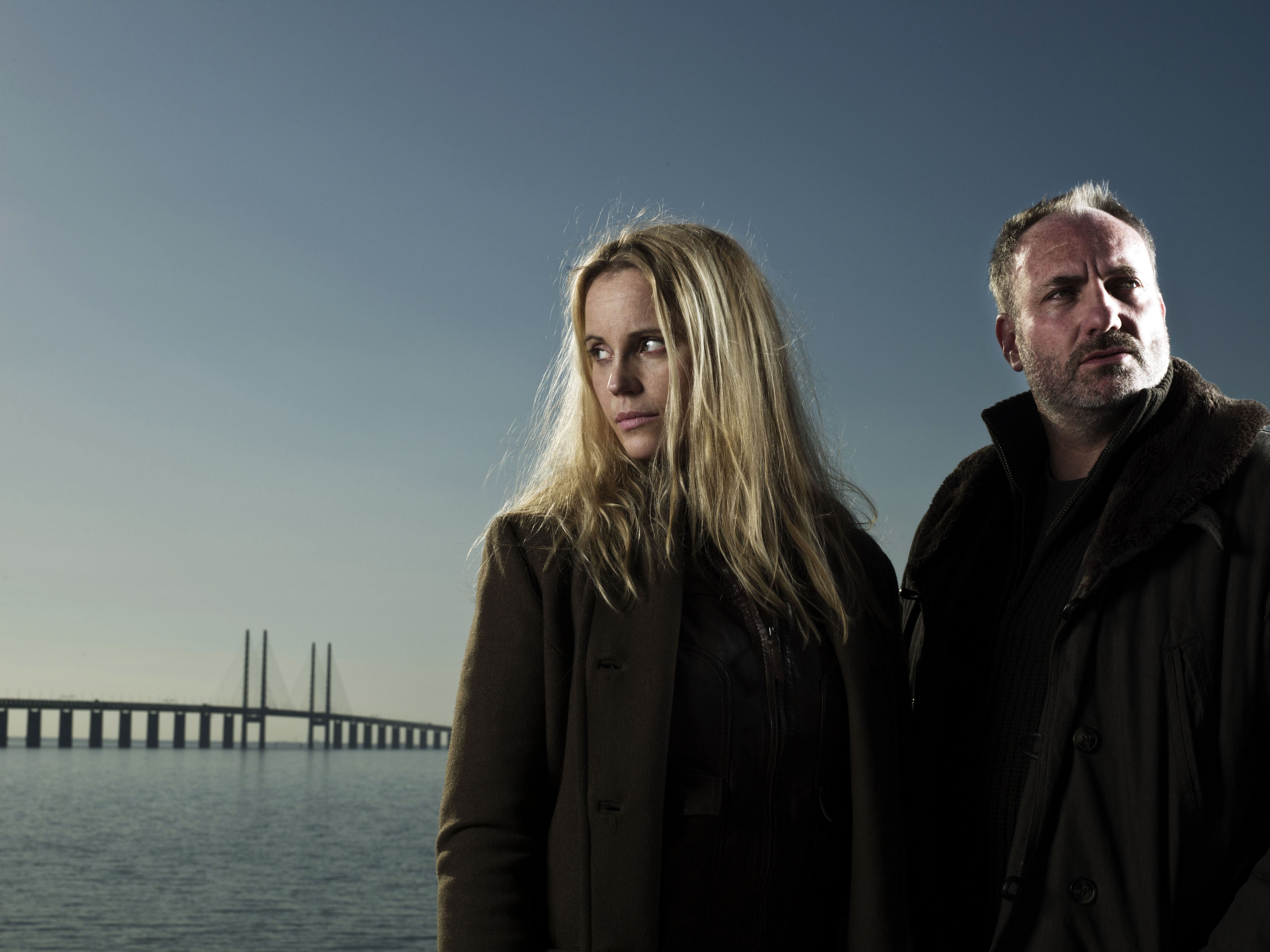 The Bridge
The plot of FX's 2013 Texas-Mexico border drama The Bridge seems so uniquely American and taylor-made for the immigration issues the countries face today. The bridge was both a real entity and a symbol of how close the U.S. and Mexico are geographically, yet far away culturally.
Surprisingly, however, The Bridge was a remake. The original Bridge was a Danish and Swedish creation (called Broen in Danish and Bron in Swedish). Over three seasons, the Scandavian version of The Bridge told the story of a dead body found on a bridge between Malmo and Copenhagen and the Danish and Swedish investigators forced to work together to solve the murder.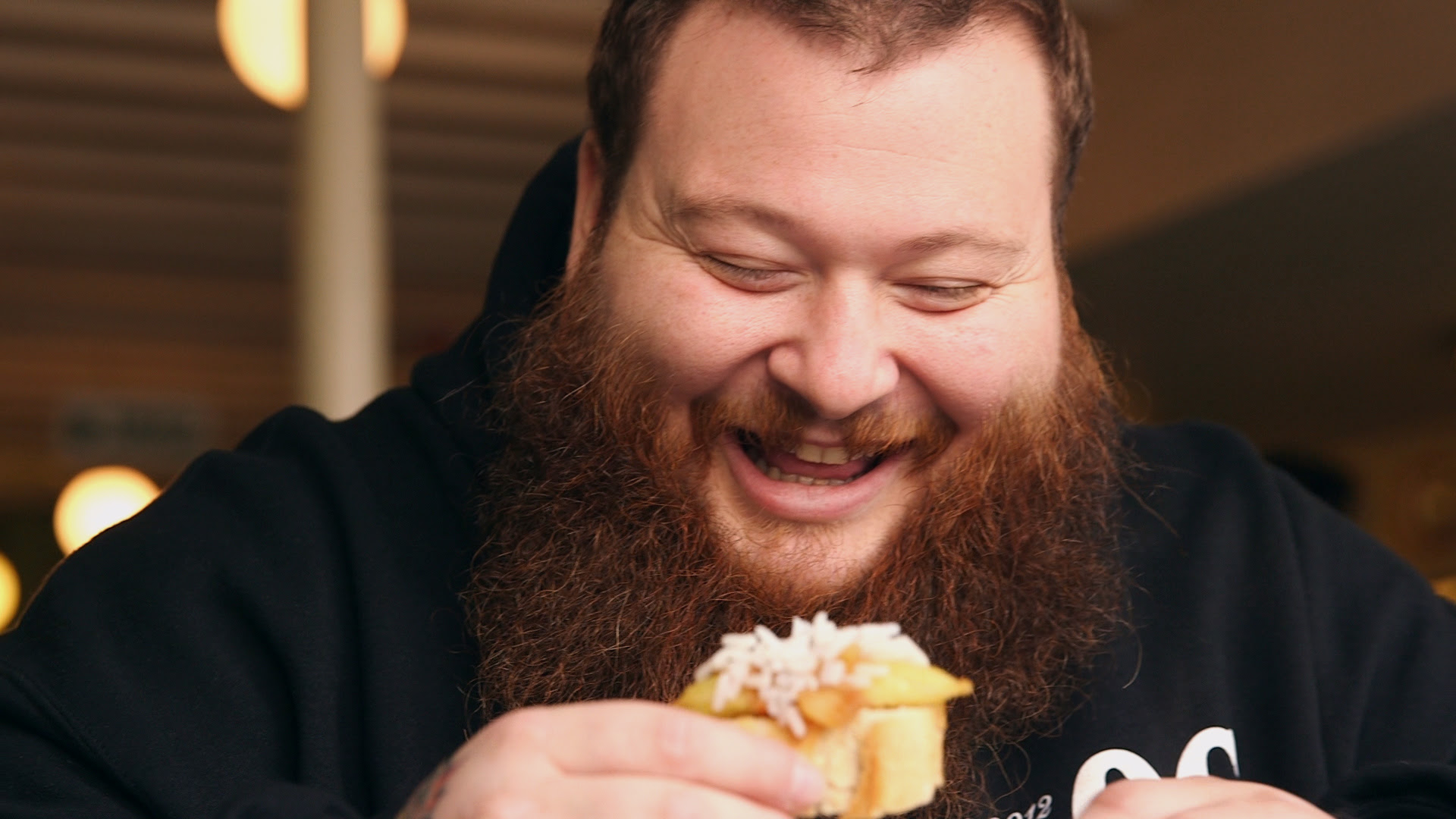 Fuck, That's Delicious
The foodie travel show is one of modern TV's most beloved institutions. Really all a show like this needs to succeed is a good host and good food. Viceland's Fuck, That's Delicious has both.
Rapper-turned-lovable-gourmand Action Bronson takes his massive frame and giant beard around the world in search of yummies. Sometimes that search takes him all the way to Copenhagen, while other times it's a quick jaunt to his backyard in New York. Wherever Bronson ends up he knows exactly how to enthusiastically celebrate local cuisine.