News
Arnold Schwarzenegger signs up for zombie movie Maggie
Based on a highly sought after script, zombie flick Maggie is the latest film on Arnold Schwarzenegger's slate...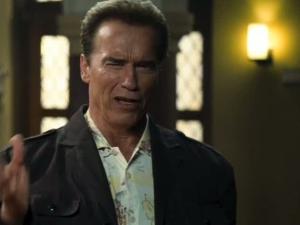 Arnold Schwarzenegger has certainly wasted little time in re-establishing his acting career after his lengthy break whilst being the governor of California. He has added yet another movie to his busy slate in the form of zombie movie Maggie.
The movie is based on a Black List script by John Scott, and will be helmed by commercials director Henry Hobson. Maggie follows the experiences of a father whose daughter is slowly turning into a zombie.
Chloe Grace Moretz was linked to the role of Maggie at one stage but recently dropped out due to scheduling conflicts, so the focus will no doubt turn to finding a suitable replacement to star opposite Arnie.
More on Maggie when its available.