Features
11 Marvel Movies That Should Have Been Nominated for Oscars
The Marvel Cinematic Universe has largely been snubbed by the Oscars, but these movies deserved more love!
This article contains MCU spoilers
Unless you're Martin Scorsese, chances are you've probably sat down for a Marvel movie and enjoyed it. Whether it be the formative days of 2012's The Avengers, the bombastic action of Avengers: Endgame, or anything between or since, the Marvel Cinematic Universe has touched all corners of the industry… even the Academy Awards.
As MCU overlord Kevin Feige tries to add those golden statues to his own Infinity Gauntlet of awards, we've seen an uptick in "For Your Consideration" nods. While Ryan Coogler's Black Panther is the only MCU movie to win an Academy Award, eyes are now on Wakanda Forever and Angela Bassett's Best Supporting Actress nomination in 2023.
Still, as Disney churns out movies like Kang variants, there are those unsung heroes that go unnoticed. With awards season upon us, get out your Oscars polish because we're about to look back at 11 Marvel movies that we think might have deserved an Academy Award nomination.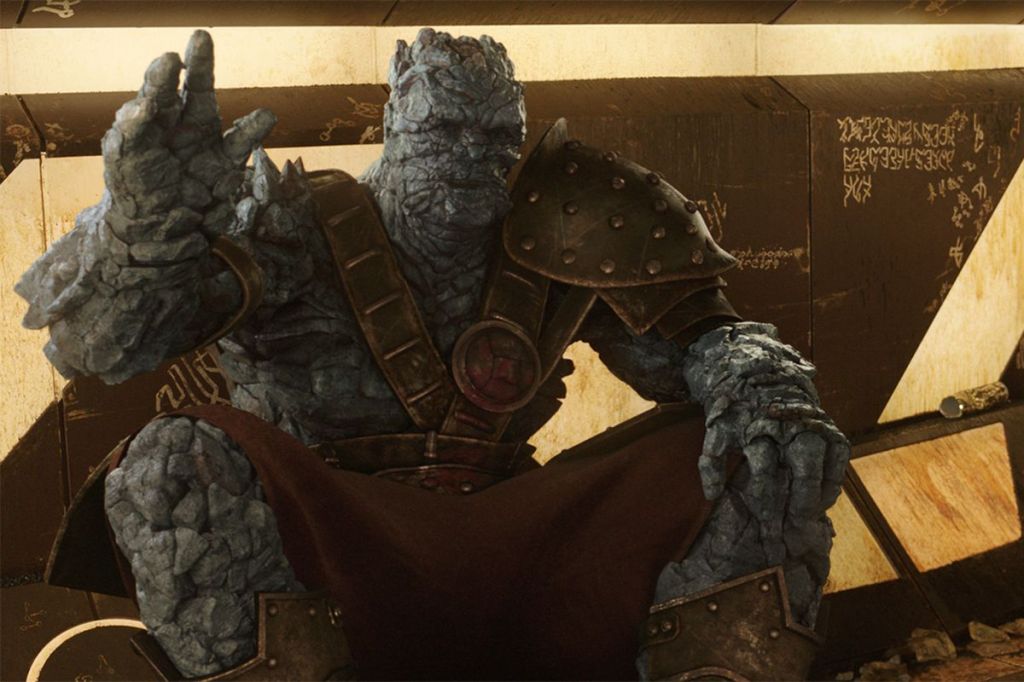 Best Director – Taika Waititi for Thor: Ragnarok
Before Taika Waititi gave us screaming goats and the catchphrase "Eat my hammer," Thor: Ragnarok put him at the top of his game. Following the maligned Thor: The Dark World was no easy feat, but with a rocking soundtrack and the Revengers in tow, the misgivings of Alan Taylor's movie were forgotten.
Ragnarok didn't do much to change the wider MCU, but in terms of superhero storytelling, it had it all. Cate Blanchett played a literal Goddess of Death, and despite the decimation of Asgard, the vibrant color palette coupled with comedic performances from Jeff Goldblum and Tom Hiddleston gave us a mythological movie with a heart.
We saw the softer side of Chris Hemsworth's Thor, which set him on a path of loss in the next two Avengers movies. Waititi also transformed Mark Ruffalo's Hulk from being just the muscle of the Avengers, meaning it more than made up for a lack of the Green Meanie and God of Thunder in Captain America: Civil War.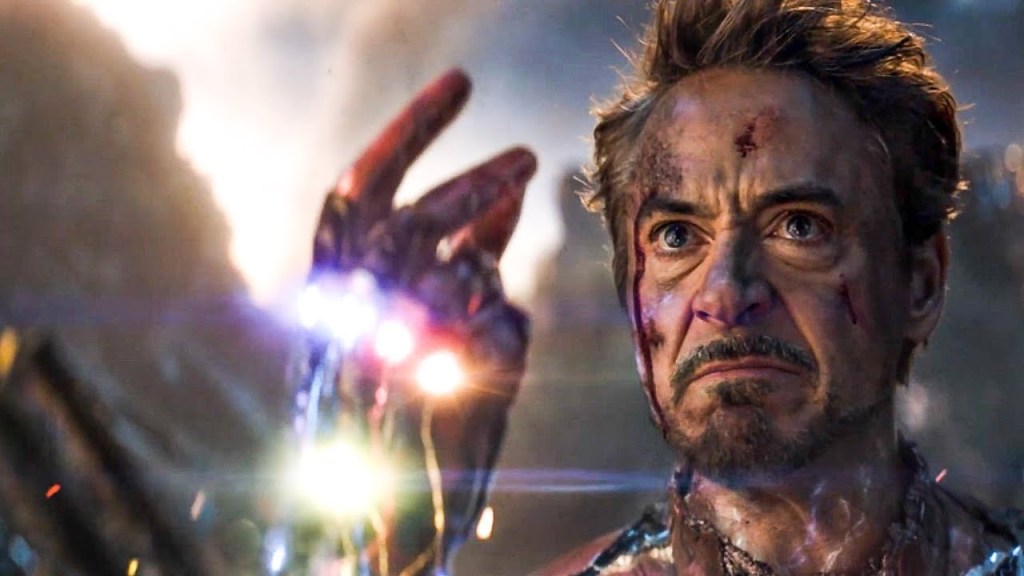 Best Actor – Robert Downey Jr. for Avengers: Endgame
If the phrase, "I love you 3,000" still makes you misty-eyed, you'll know why Robert Downey Jr. deserved a Best Actor nod for Avengers: Endgame. 11 years after the star set the MCU in motion, the fourth Avengers movie was the perfect time to bow out.
Iron Man director and MCU actor Jon Favreau was among those who championed Downey Jr. for an Oscars campaign, although the man himself simply said, "Let's not." Even if Downey Jr. doesn't think Tony Stark's swansong was worth an Academy Award, many fans agree with Favreau.
Serving as the de facto "dad" of the Avengers means Downey Jr. leaves behind quite the legacy, and Endgame is a heartbreaking farewell. With claims that a reported return to the role could be off the table, at least RDJ has Endgame as the cherry on top of his MCU tenure.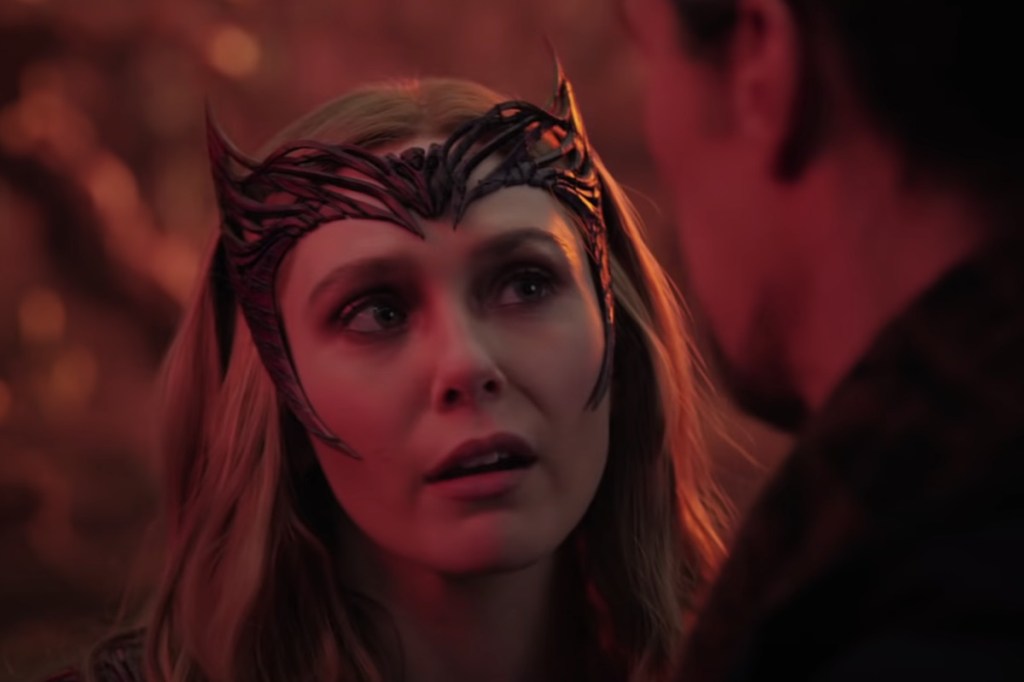 Best Actress – Elizabeth Olsen for Doctor Strange in the Multiverse of Madness
While the name might suggest Benedict Cumberbatch's Doctor Stephen Strange is the MVP of Doctor Strange in the Multiverse of Madness, Elizabeth Olsen's performance as Wanda Maximoff proves she earned the right to be at the centre of all those marketing posters.
Ever since Olsen popped up at the end of Avengers: Age of Ultron, we were waiting for her to break bad. Following a tormented turn in WandaVision, Olsen got to fully embrace her Scarlet Witch persona and give the acclaimed House of M comic the live-action adaptation it deserved.
Olsen shone against the typical horror of a Sam Raimi movie, and alongside delivering a villainous version of our Wanda, we got a classic Ms. Maximoff via Earth-838. While naysayers say her villain arc happened too quickly, Multiverse of Madness was a fitting WandaVision sequel that'll tide us over until Feige and co. decide to dig her out of the Mt. Wundagore rubble.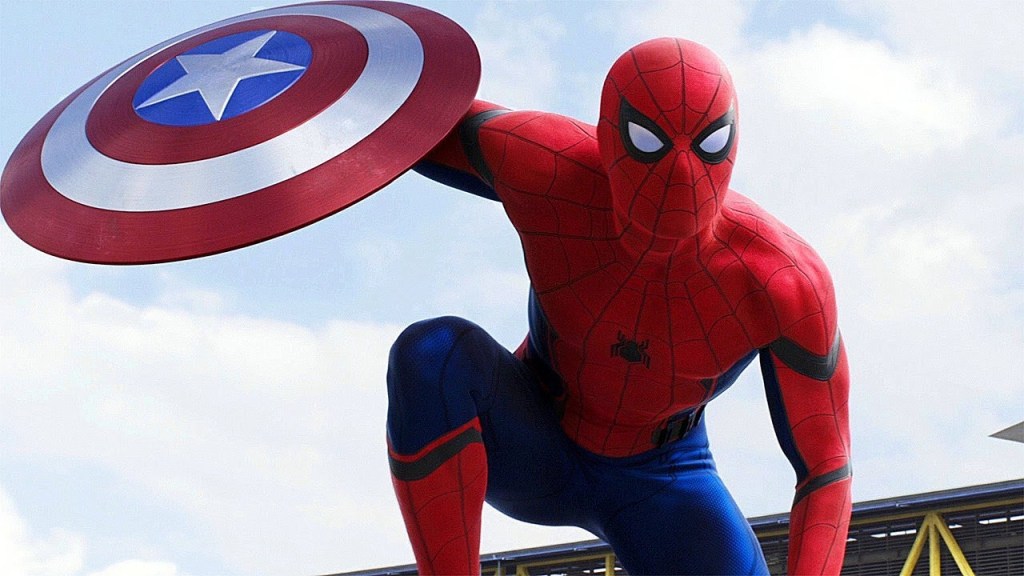 Best VFX – Captain America: Civil War
Joe and Anthony Russo set their claim on Avengers ensembles long before Infinity War and Endgame, with 2016's Captain America: Civil War feeling like a testing ground for these massive action scenes. These were helped by galloping innovations in VFX.
The 2016 Avengers-lite movie went heavy on the VFX, including a de-aged Robert Downey Jr. that created a doe-eyed Tony Stark by analyzing footage of him in Less Than Zero instead of just ironing out the wrinkles. However, the big scene everyone remembers is the Leipzig/Halle Airport battle.
20 visual effects studios worked on Civil War, with the most notable being George Lucas' ILM. The airport battle was the first time a movie used the new IMAX 2D Digital Cameras, while the final fight between Rogers and Stark used a largely VFX Iron Man. It's the little things that make all the difference, and where else would you get a movie where Spider-Man's eyes actually blink?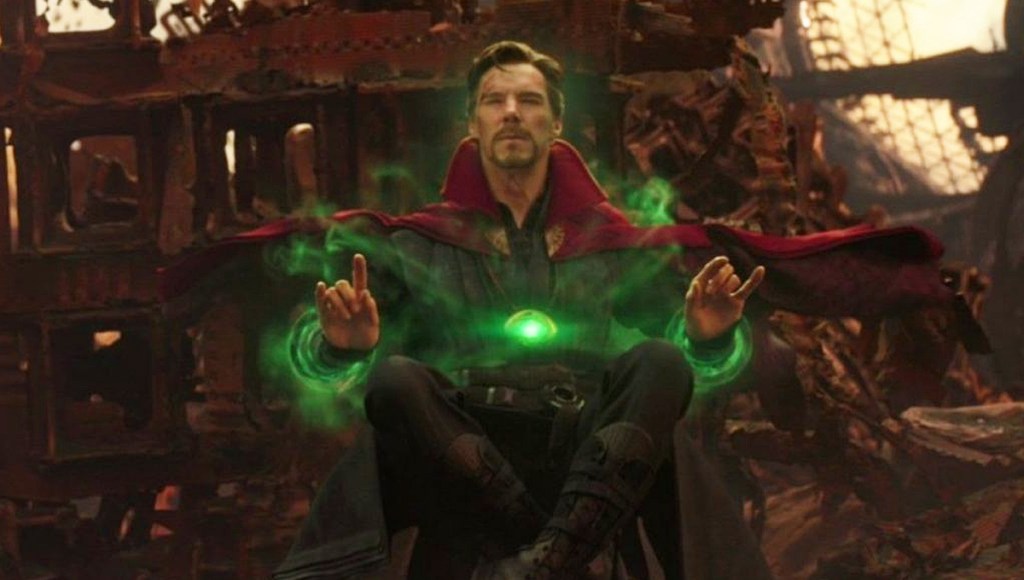 Best Adapted Screenplay – Avengers: Infinity War
No MCU adaptation is a panel-for-panel recreation of the comics, but while some would suggest that Captain America: Civil War fell short of its comic counterpart, Avengers: Infinity War was a triumph. When half the comic's characters don't exist yet in the MCU, you have to adapt!
Civil War scribes Stephen McFeely and Christopher Markus turned Jim Starlin, George Pérez, and Ron Lim's The Infinity Gauntlet from 1991 into one of the highest-grossing movies ever. Although we kept Thanos and the Infinity Stones, everything else was different.
As well as juggling a who's who of MCU heroes, the script also made good on the setup of Thanos as the franchise's ultimate villain. If fan service galore and the meeting of so many fan-favorites wasn't enough, how about THAT snap giving one of the most jaw-dropping movie twists of all time?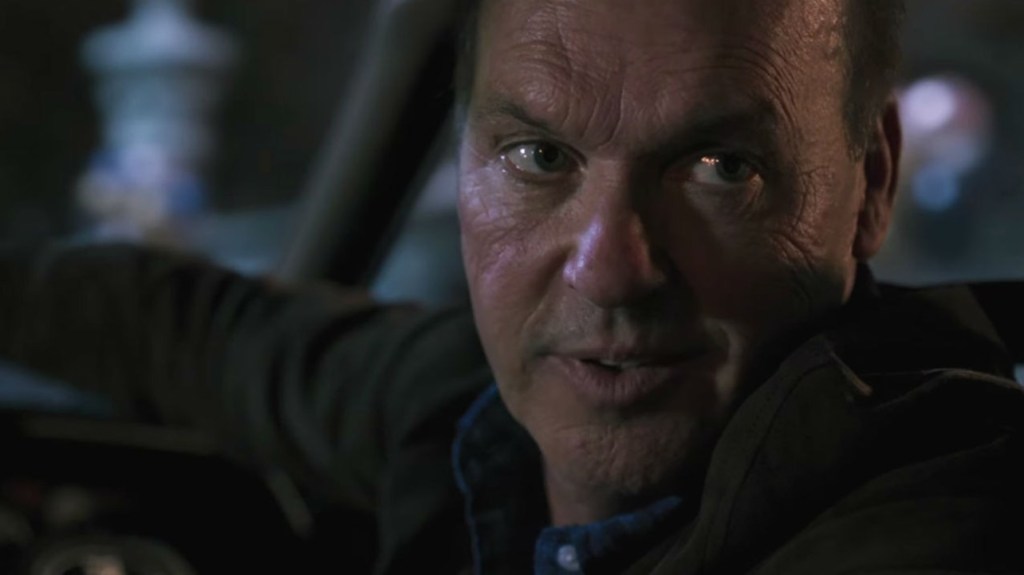 Best Supporting Actor – Michael Keaton for Spider-Man: Homecoming
Spreading his wings in the MCU, Michael Keaton's version of the Vulture is rightly one of the most terrifying villains to grace the Spiderverse – not bad when Adrian Toomes is usually an aged pensioner with a penchant for robbing banks.
Following the unceremonious axing of The Amazing Spider-Man series, there was a lot riding on Tom Holland's Spidey standalone to perform. Thankfully, Keaton used his Batman expertise to deliver a very different winged superhero movie character in Spider-Man: Homecoming.
Toomes is a morally complex character because he's just a father trying to support his family, and to this day, the car scene between Keaton and Holland will still send shivers down your spine. At a time when the MCU was bogged down in "villain problem" grumbles, Vulture took flight with ease. If only we hadn't brought him back for Morbius.
Best Supporting Actress – Florence Pugh for Black Widow
Cate Shortland's Black Widow gets a bad rep due to delays and a botched Disney+ release, but away from Ray Winstone's dodgy Russian accent, Florence Pugh stepped into the role of Yelena Belova with gusto.
With Scarlett Johansson having settled into playing Natasha Romanoff for 11 years – and Pugh being billed as her replacement as Endgame – it was a gamble to shove a new Black Widow down our throats. Instead, Yelena felt like she'd been here the entire time.
Stealing scenes as the loveable but lost Yelena, Pugh rivalled David Harbour for getting the most laughs out of the pretty dark Black Widow script. It's tough to make a hysterectomy joke work. Pugh was equally beloved in Hawkeye and is poised to be a major part of Thunderbolts, but it could've been a different story if she hadn't been a shining star of Black Widow.
Best Picture – Captain America: The Winter Soldier
Long before we were being subjected to MODOK's CGI buttocks, Captain America: The Winter Soldier suited up during the so-called glory days of the MCU.
Much like when The Dark Knight was snubbed in 2008, calls for The Winter Soldier to be recognised for Best Picture fell on deaf ears. Joe and Anthony Russo also moaned to Deadline that comic book movies don't get the acclaim they deserve at the Academy Awards.
A villainous twist from Robert Redford's Alexander Pierce, Toby Jones' return as Arnim Zola, and that iconic lift scene. All of this is before you remember electric performances from the core three of Evans, Stan, and Johansson. Part psychological drama, part political thriller, The Winter Soldier broke the mold of MCU movies that came before. To this day, it's rightly held as the franchise's best by many.
Best Costumes – Eternals
If there's any movie that crumbled under the weight of itself, it's Chloé Zhao's Eternals. Giving us what was supposed to be like an Avengers movie, across history, with characters we'd never met, proved to be too much. Still, while Eternals was being destroyed critically, at least it looked good while it was happening.
As well as some stunning visuals, Eternals wowed with its costumes – giving each of those rockin' robots their own style. While Fox's X-Men movies and the MCU have largely steered away from team costumes, at least the Eternals felt cohesive with their matching garments.
The outfits are the work of costume designer Sammy Sheldon Differ, who gave Charles Xavier's gifted youngsters their suits in X-Men: First Class. Differ hyped the elemental feel of each costume, and while Eternals fell short of expectations, the outfits made each member unique.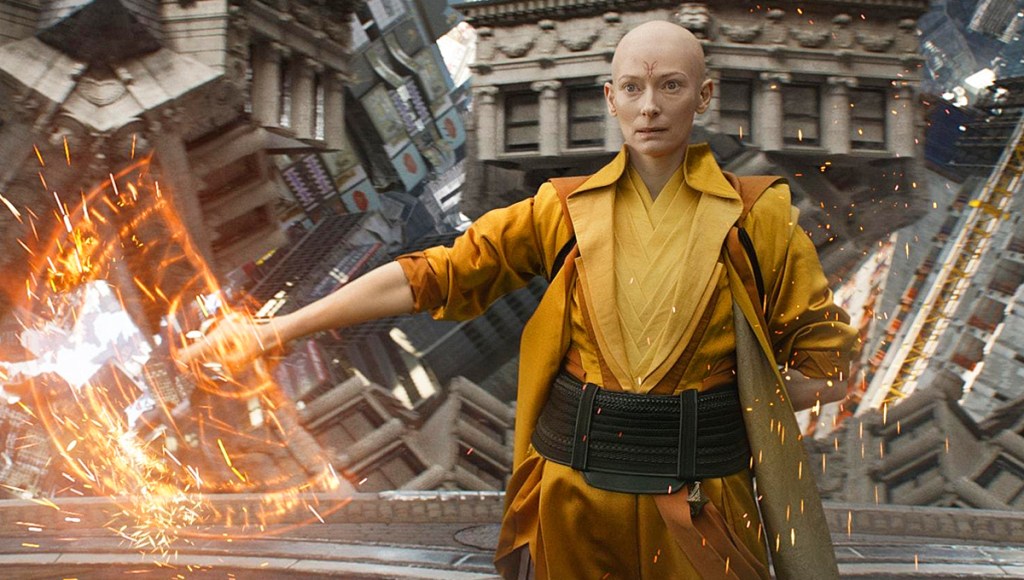 Best Cinematography – Doctor Strange
Doctor Strange has always been an "out-there" member of Marvel comics, and when he got his own MCU movie, it made the trippy 1978 TV movie look like a snoozefest. Going where the MCU hadn't gone before, 2016's Doctor Strange pushed the envelope regarding technology and cinematography.
Effectively a superhero version of Inception at times, Scott Derrickson's movie looked glorious in IMAX. Before it was released, Doctor Strange was described as Marvel's answer to Fantasia and we have to agree. Cinematographer Ben Davis said he was inspired by the psychedelic artwork of M. C. Escher – whose influence you can see throughout.
Strange still retained the swinging '60s style of his origin while moving with the times and adding just a dash of The Matrix. Aside from its 2022 sequel, the MCU really hasn't done anything like it.
Best Score – Captain Marvel
With Carol Danvers being one of the strongest characters in the MCU, her franchise debut had to represent that. Captain Marvel's '90s setting gave it a hand because composer Pinar Toprak could tap into our love of nostalgia.
Just like Brie Larson was the first woman to get her own MCU solo movie, Toprak was the first woman to score one for the franchise. She said that she wanted Captain Marvel's theme to be strong and powerful like the character but also showcase her vulnerability.
Elsewhere, there were old favorites like Alan Silvestri's Avengers theme, while Stan Lee's cameo was underscored with Michael Giacchino's legendary Marvel Studios Fanfare. If that wasn't enough, we had '90s favorites ranging from Garage's "Only Happy When It Rains" to No Doubt's "Just a Girl." It was music to our ears.