News
Spider-Man: Miles Morales Will Support 4K, 60FPS Gameplay on PlayStation 5
Spider-Man: Miles Morales may prove to be the PlayStation 5's most impressive early technical showcase.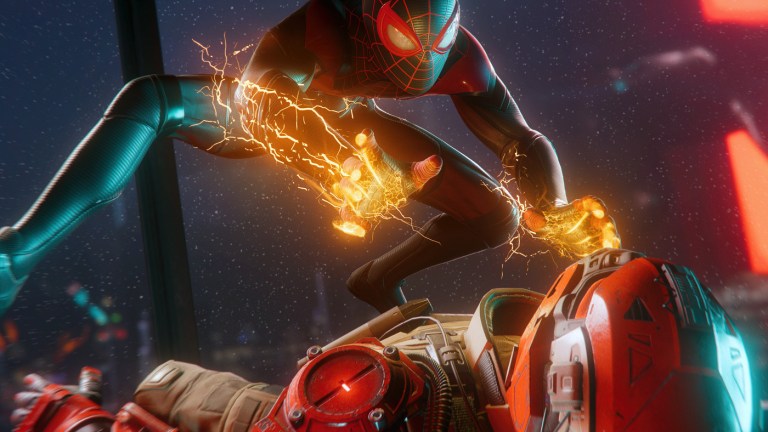 Spider-Man: Miles Morales developer Insomniac Games has confirmed via Twitter that the upcoming PlayStation 5 game will be playable in 4K at 60 frames per second.
As the tweet above notes, those performance figures are part of an optional mode which will seemingly not be the default way to play Miles Morales. Early information suggests that the game will instead default to 30 FPS.
If true, then that figure does raise some interesting questions. If 30 FPS really is the "standard" goal, then it's a little odd to hear that 60 FPS in 4K is listed as part of the game's "performance" mode. After all, similar performance modes in other games usually sacrifice some more advanced visual elements in favor of smoother, quicker performance.
So how is it that Miles Morales will seemingly offer something as technologically demanding as 4K gameplay at 60 FPS as part of its performance-based options?
Eurogamer's Digital Foundry crew have a theory that may help answer that question. Their analysts suggest that Miles Morales will likely drop (or severely reduce) its ray tracing capabilities while in performance mode in order to hit those benchmarks. If that does prove to be the case, then it will be interesting to see whether other developers are forced to make a choice between ray tracing and pure performance. It will be equally interesting to see whether or not most players end up preferring ray tracing or enhanced FPS-based gameplay.
Then again, it's just as likely that future PS5 games won't need to choose between those performance goals. Developers gradually begin to master a console's technology as the years go on, and it's entirely possible that future PS5 games may feature, 4K, ray tracing, and 60 FPS.
Regardless, we'd confidently say that Spider-Man: Miles Morales will be one of the PS5's best-looking launch games were it not for the fact that we don't officially know whether or not it will actually end up being a PS5 launch game. With the PS5's launch date seemingly up in the air due to the spread of the COVID-19 pandemic, it's becoming more and more difficult to confidently predict that that PS5 will be released in 2020 as currently intended. That means that it's also difficult to confidently say which games will release alongside the console.
Whenever Miles Morales is released, we'll certainly be interested in checking it out. Marvel's Spider-Man for PS4 introduced an exciting new version of Miles Morales, and this new game promises to give Miles an adventure of his own that will be nearly as large as Peter Parker's previous PlayStation adventure.