News
PS5: Sony Focused on "Value as Opposed to Price"
The PlayStation team is trying to focus on the value of the PlayStation 5 in the midst of uncertain economic times.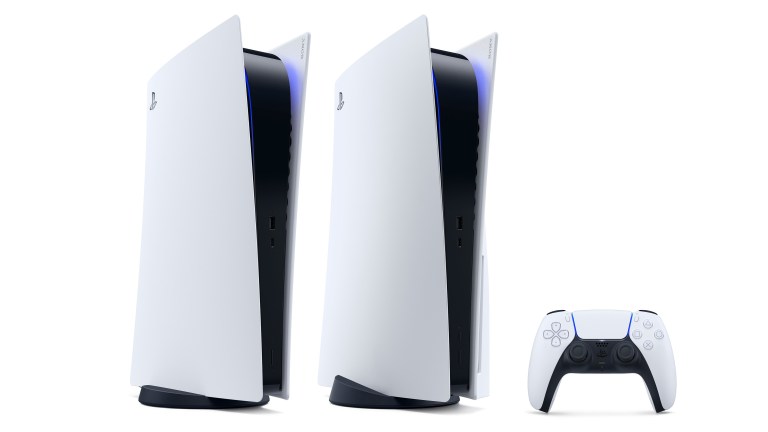 PlayStation CEO Jim Ryan recently suggested that the company is looking to focus on what the consumer value of the PlayStation 5 is when trying to set the console's price point.
"Conventional wisdom and history show that our business is one of the more recession-proof businesses," says Ryan in an interview with BBC. "But I think this will sharpen our need to ensure that we focus on getting the value equation right. And I emphasize value as opposed to price. We must be more attentive than ever before to ensure that the overall value proposition in terms of the console and the games – the range of games, the quality of games, the quantity of games – makes this something that our community aspires towards."
Sadly, Ryan stopped short of even hinting at the price point of either of the recently revealed versions of the PlayStation 5. However, he did briefly elaborate on the company's motivation for releasing a version of the PlayStation 5 which can only play digital games by stating that "many of our […] consumers are purchasing solely digitally these days" and that the PlayStation team simply thought they should "do what we typically try and do, and just offer choice."
So what do we take away from this? Well, Ryan clearly isn't ready to start sharing numbers yet, but many analysts predict that the Xbox Series X and PlayStation 5 will likely retail somewhere between the $450-$500 range. The PlayStation 5's digital edition could potentially retail for less than that, but there's almost no chance that you get a next-gen console for less than $400.
One interesting thing that Ryan did note, though, was the idea that "our business is one of the more recession-proof businesses." While it's obviously not true that video games are entirely recession-proof (the great crash of the '80s is proof of that) there is some truth to the idea that the video game industry has been historically steady over the last few decades.
Of course, we imagine that Ryan uses that phrasing in relation to the coronavirus pandemic and how the spread of that disease has impacted the global economy. While Sony, Microsoft, and even GameStop have suggested that the release date of next-gen consoles has not been affected by the pandemic, releasing new video game consoles in this economy is inherently going to present additional challenges.
As such, we wouldn't be surprised if we see next-gen consoles bundled with free games or for Sony to elaborate on the extent of their backward compatibility plans (especially in relation to recent and upcoming PS4 releases). Those are just some of the ways that Sony could increase the immediate "value" of the PS5 in the mind of consumers.