News
PlayStation 5 Patent Hints at Backward Compatibility Cloud Gaming
Will the PlayStation 5 let you play PlayStation, PlayStation 2, and PlayStation 3 games via the cloud?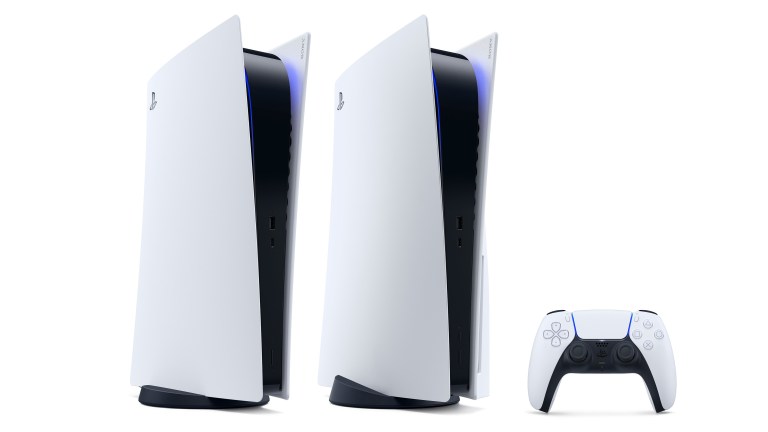 A new patent from Sony suggests that the company is looking to use cloud technology as a backward compatibility option for PlayStation 5.
The patent, which seems to have been discovered by Twitter user Renka_schedule, is odd. A translation of the text basically explains that video games from previous console generations can be stored and played through cloud gaming technology.
At first glance, it doesn't really seem like there is anything new about that concept. However, a deeper dive into the paperwork reveals a few of the specifics that set this concept apart.
For instance, the diagrams showcase crudely drawn representations of the PlayStation, PlayStation 2, and PlayStation 3 being broadcast via the cloud to different screens. We suppose that could be interpreted to mean that this relates to the PlayStation team's desire to use cloud gaming to allow you to play older PlayStation titles across a variety of devices, but it may be as simple as the team showcasing a basic preview of how you would access these games as a user.
There's also a reference to the ability to record and share playable and non-playable pieces of footage taken from these classic games, which seems to be an extension of an idea presented in an old Sony patent. Basically, it sounds like Sony may be playing with the idea of using the PS5 controllers "Create" button to allow you to record interactive segments of games. Now, it appears that they may be interested in allowing you to use that technology for backward compatible games as well.
So what is this all about? Well, just as it is with pretty much every other patent out there, it's entirely possible that this is a kind of placeholder patent for an idea that Sony will never actually expand upon. It may also just be a part of a complicated legal process related to the possible use of similar technology.
Assuming that's not the case, though, we'd go back to that guess that this could have something to do with Sony playing with the idea to add retro titles to their eventual cloud gaming service. It may also be related to Sony's desire to move beyond hardware limitations for backward compatibility support. Considering that the PS4 infamously struggled to truly support expansive backward compatibility options, we wouldn't be surprised to learn that Sony is looking to future proof that technology for the upcoming (and future) console generations.