News
PlayStation 5: Release Date, Games, Price, Specs, and News
Everything you need to know about the PlayStation 5, including latest news, specs, and the rumored release window.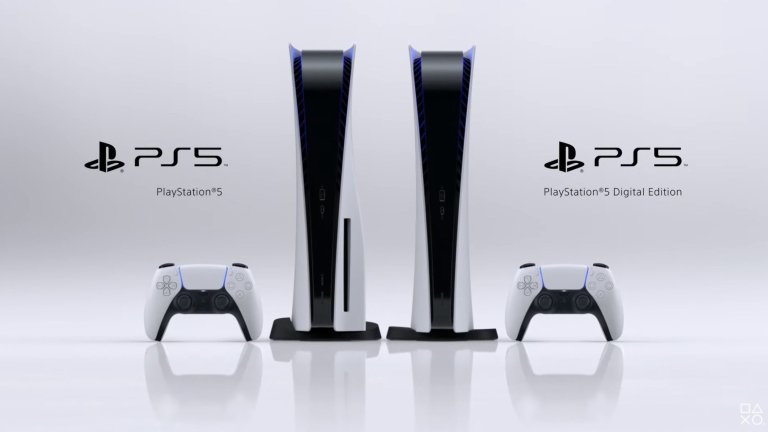 Sony is preparing to unveil its next-generation console. The PlayStation 5, as it it's officially called, will be Sony's latest foray into gaming after dominating the current generation of consoles with the PS4.
The real question is how the new console will perform against its immediate competitor, Xbox Series X, Microsoft's own next-gen machine, which boasts powerful specs and a few interesting features. And let's not forget Google Stadia, which could be a big step into a future where players no longer need consoles at all.
But that future seems to still be a while off. Until then, we still get to obsess over the upcoming console war. Here's everything we know about the PlayStation 5:
PlayStation 5 Release Date
Sony has confirmed that the PlayStation 5 will arrive in Holiday 2020! In the meantime, we have a look at the console's very familiar logo: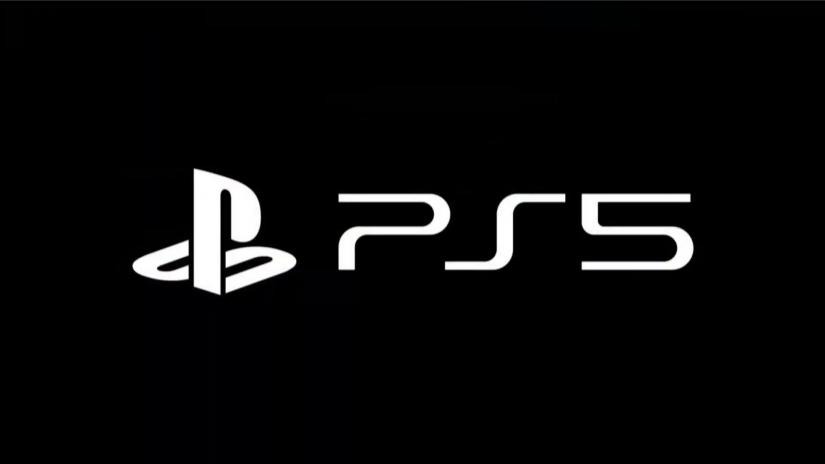 PlayStation 5 Games
Sony hasn't revealed what launch titles we can expect from the PS5, but we'll update this article as soon as we hear more about the console. We do know of at least one game coming to the PS5 at some point: Godfall, the "looter-slasher" from Counterplay Games. We also expect to play highly-anticipated titles like Starfield and The Elder Scrolls VI on the platform.
PlayStation 5 Price
It'll be a while before there's anything concrete to share regarding the PS5's price point. We likely won't hear anything about that until the console is officially unveiled, and as Sony chief financial officer Hiroki Totoki explained during an earnings call in February (via IGN), the company hasn't decided on the right price for the next-gen console as of yet:
What is not very clear or visible, it's because we are competing in the space. So it's very difficult to discuss anything about the price at this point of time. And depending upon the price level, we may have to determine the promotion that we are going to deploy and how much cost we are prepared to pay. So it's a question of balance.

And because it's a balancing act, it's very difficult to say anything concrete at this point of time. But when I said a smooth transition, we mean that we will definitely choose the optimal approach, and that we would try to have the best balance, so that, we will be profitable in the life — during, the life of this product.
PlayStation 5 Specs
While Sony hasn't confirmed the specific hardware components that will be used in its next console, we have learned a few things on the road to the big announcement:
PS5 Specs
Here's a breakdown of the major PS5 specs you need to know about:
CPU: 8x Zen 2 Cores at 3.5GHz (variable frequency)
GPU: 10.28 TFLOPs, 36 CUs at 2.23GHz (variable frequency)
GPU: Architecture Custom RDNA 2
Memory: 16GB GDDR6/256-bit
Memory Bandwidth: 448GB/s
Storage: 825GB SSD
IO Throughput: 5.5GB/s (Raw), Typical 8-9GB/s (Compressed)
Expandable Storage: NVMe SSD Slot
External Storage: USB HDD Support
Optical Drive: 4K UHD Blu-ray Drive
There is much more to the PS5's specs than what you see above. While that information already points to the PS5 being a very powerful console, Sony has stated that they intend to re-imagine certain core concepts in order to maximize the PS5's efficiency in the long-term.
For instance, they've spoken of tweaking how the console uses GPU and CPU power in order to maximize its output. They're also offering a slightly different SSD structure which should, theoretically, make it faster and more accessible than the competition.
Generally speaking, Sony seems to be focusing on easing the development process for studios via a series of smart design decisions. That could pay off in the short and long-term for Sony, and their emphasis on SSD technology and the elimination of load times is one of the smartest hardware bets that we've seen going into the next generation.
Controller
The PS5 will use the new DualSense controller. The DualSense will feature adaptive triggers in the L2 and R2 buttons "so you can truly feel the tension of your actions, like when drawing a bow to shoot an arrow" and also has a USB-C port, which replaces the micro USB port of the DualShock 4. The USB-C compatibility brings the controller up to current tech standards and should make it easier to recharge the battery with most modern wall chargers not produced by Apple.
Sony has also nixed the Share button and replaced it with a new Create button that will offer "new ways for players to create epic gameplay content to share with the world, or just to enjoy for themselves," according to Sony.
One interesting change is the built-in microphone array, which lets you chat with people online without a headset. Sony described this feature as "ideal for jumping into a quick conversation. But of course, if you are planning to chat for a longer period, it's good to have that headset handy."
As far as immersion goes, a big focus of the new controller is improving on the touch features that were initially included in the DualShock 4's touch pad. Sony is further embracing touch as a form of immersion by including haptic feedback in the new DualSense.
Backward Compatibility
Sony has confirmed that the upcoming PS5 console will indeed have backward compatibility, following rumors to that effect that have been floating around for months. This will be music to the ears of anyone that's been building a nice library of games on their PS4 for years now.
Speaking at a totally exciting corporate strategy get-together, the same one at which Sony showed off the PS5 console's amazing loading times, the company took the time to talk about its plans for backward compatibility.
GamesRadar quotes PlayStation boss Jim Ryan as saying, "Backwards compatibility, in a networked era, becomes something that is incredibly powerful. Because the gaming community is somewhat tribal in its nature, backwards compatibility gives us the opportunity to migrate that community from PlayStation 4 to next-gen using the ability to play the PS4 games they have on their next generation console – groups of 10, 20, 50 gamers. So we see this, given the size of the community that we've been able to accumulate over all these years and hard work on PlayStation 4 as a really critical success factor for us. We think it's incredibly important."
And deputy president John Kodera added this: "Cross-generation the community can enjoy the games together." This seems to mean that you'll be able to connect online, across the generation gap, with PS5 owners and PS4 owners playing together.
Taking backward compatibility to a whole new level, Sony is imbuing the PS5 with the capability to carry over save files from the PS4. So if you've started a game on PS4, you'll be able to transfer that progress over to the PS5 (when it comes out) and pick up from where you left off.
This exciting functionality for the upcoming PS5 console was revealed by Ryan in an interview with CNET.
"Whether it's backwards compatibility or the possibility of cross-generational play, we'll be able to transition that community to next-gen," Ryan told CNET. "It won't be a binary choice about whether you have to be either on PlayStation 4 or next-gen to continue your friendship."
Ryan also notes, "This transition is probably gonna be more interesting than any other we've seen in the past. We obviously have one recently announced new entrant into the gaming space [Google Stadia] and the possibility of more to come. So the landscape is changing fast. If we simply kinda lean back on the world that we've known for the past 25 years, we're at grave risk of having events around us overtake us. So we have to show an open-mindedness and a desire to do things to an extent that we haven't had to in the past."
One way in which Sony is showing its open-mindedness is by letting players take their games and their progress with them from PS4 over to PS5, saving users from paying twice for the same game and having to play it through again in order to catch up.
PlayStation 5 Dev Kit
In November 2019, we learned a bit more about the PlayStation 5 dev kit when images of the hardware sent to developers leaked online. You can see the image below:
According to The Verge's Tom Warren, the dev kit is "large and v-shaped is to make them more easily stackable for devs who are running multiple stress tests. The cooling is optimized to push air out of the sides and center."
We should note that this will likely not be the final design of the console, so don't get too attached to the look…